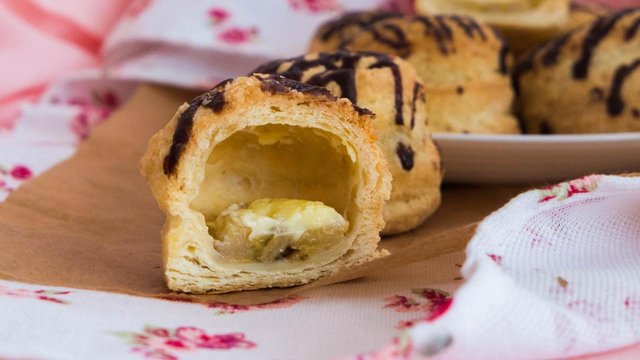 Good morning friends! Sometimes you want to cook delicious and beautiful pastries for breakfast. For example, it can be small donuts with a banana filling.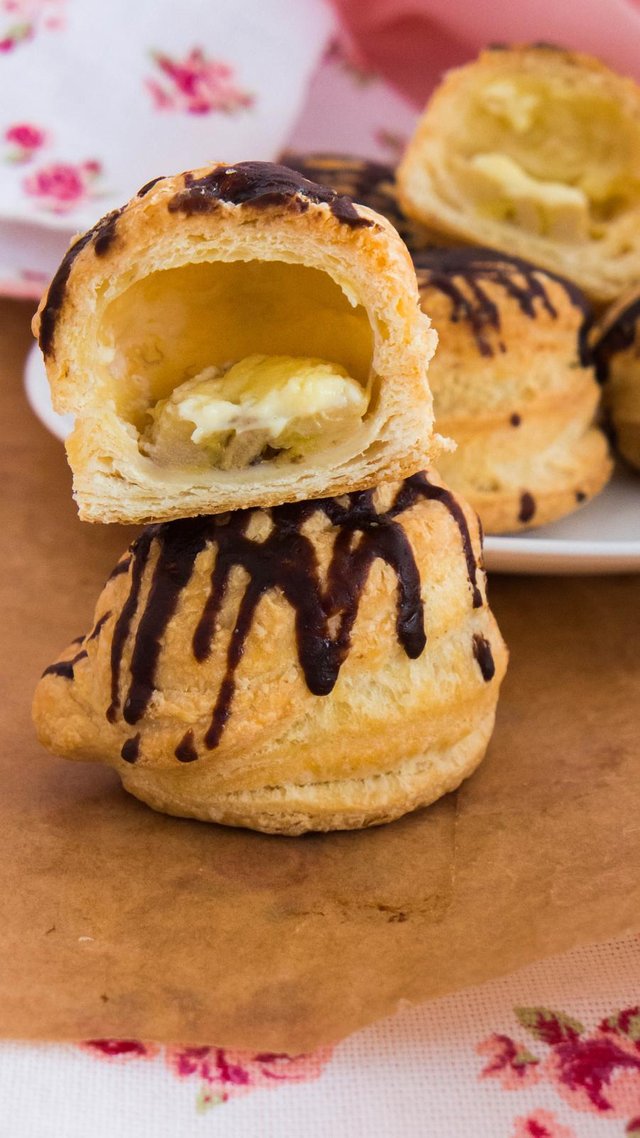 Donuts can be of different shapes and sizes. You can experiment with the shape of donuts and also add any stuffing.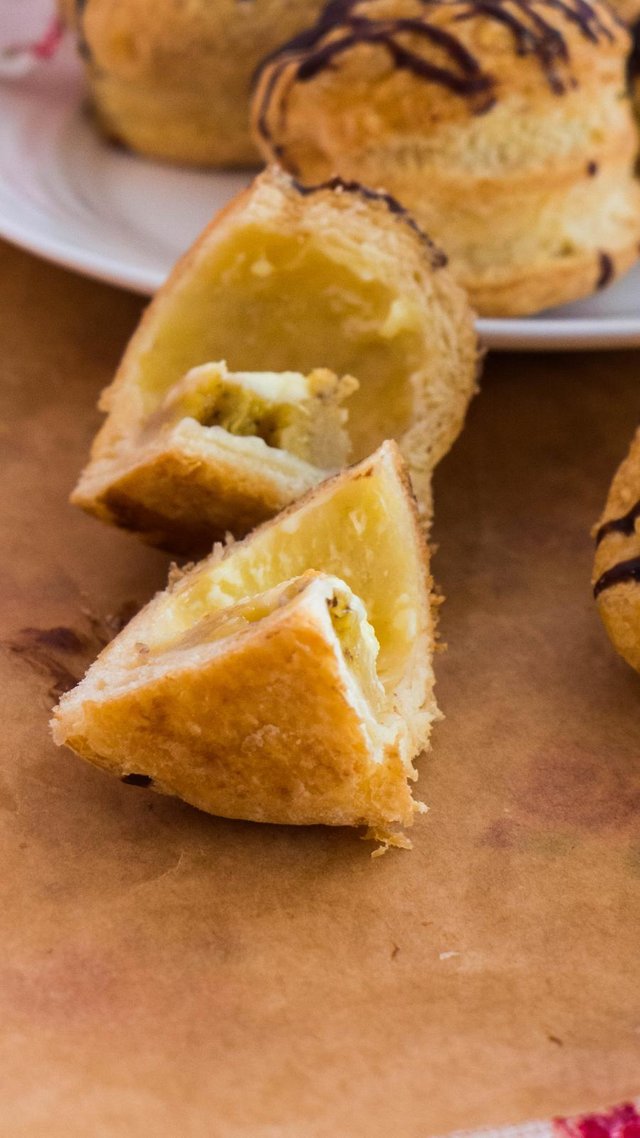 I think donuts are perfectly combined with a banana, so I added pieces of banana and cheese to the filling.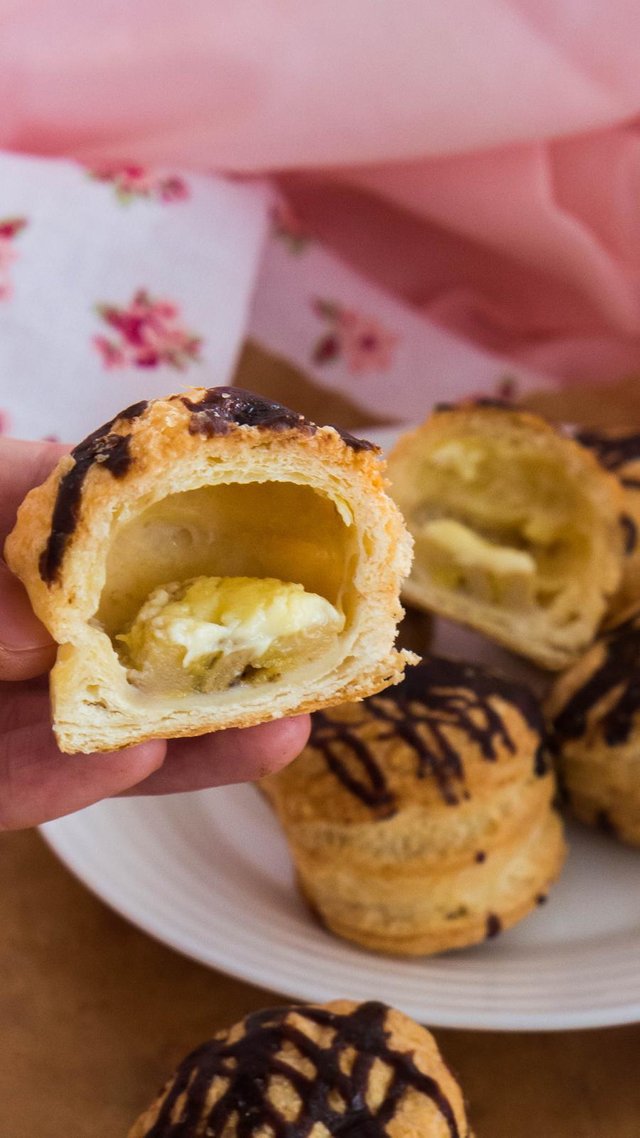 To make donuts look more interesting and beautiful, you can pour them with chocolate.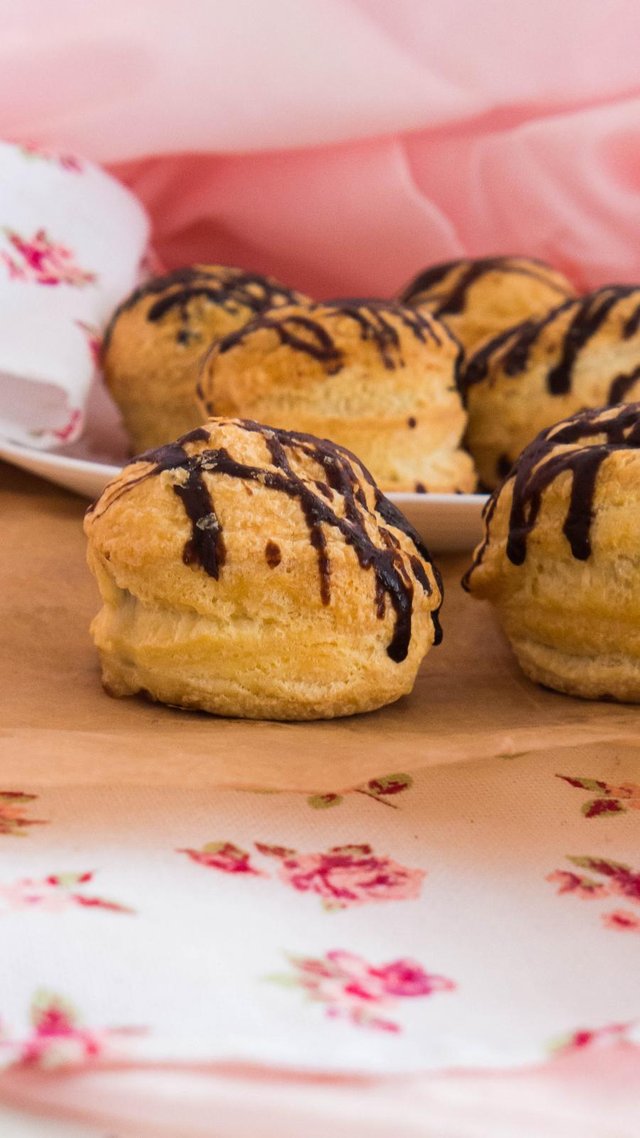 Ingredients:
Bananas - 2 pcs.
Eggs - 1 pc.
Yogurt - 0,5 cups
Flour - 220 g
Baking Powder - 1 teaspoon
Chocolate - 50 g
Cheese - 50 g
Sugar - 2 tbsp. spoons
Salt - 0,5 tsp.
Cooking method:
1. Banana cut into slices and mix in a blender with yogurt and grind well until mashed.
2. Mix the flour with baking powder, salt and sugar.
3. Connect the dry ingredients to the wet ingredients and knead the dough.
4. Roll out small dough pieces and put pieces of banana and cheese on them. Donuts carefully put in a baking dish, pre-covered with parchment paper and bake at a temperature of 180 degrees for 15-20 minutes.
Finished donuts pour chocolate and serve to the table.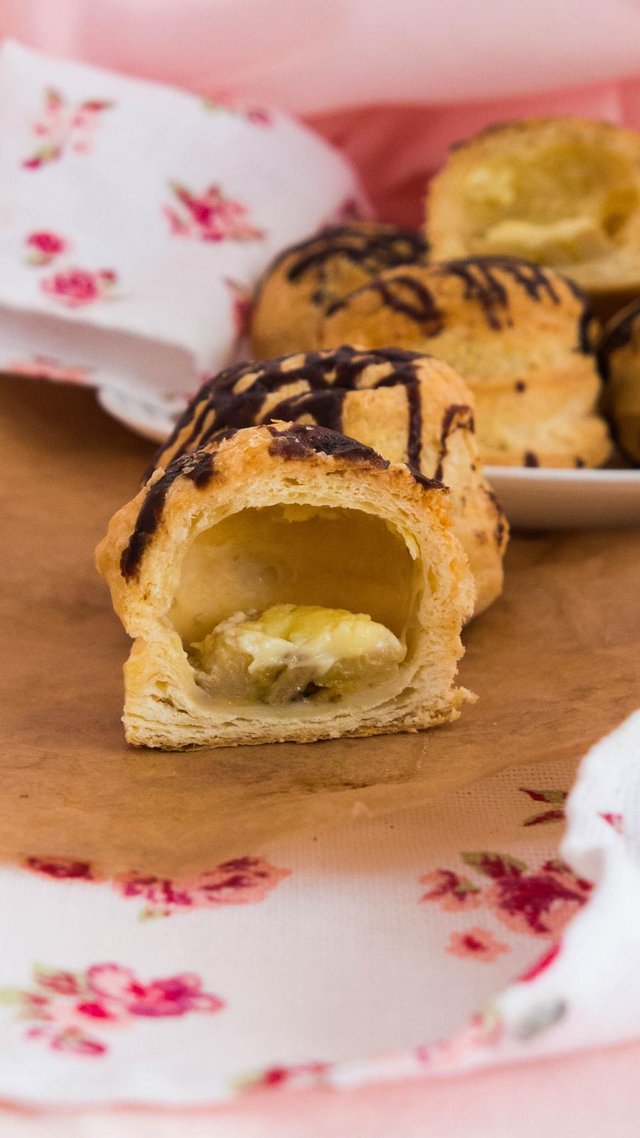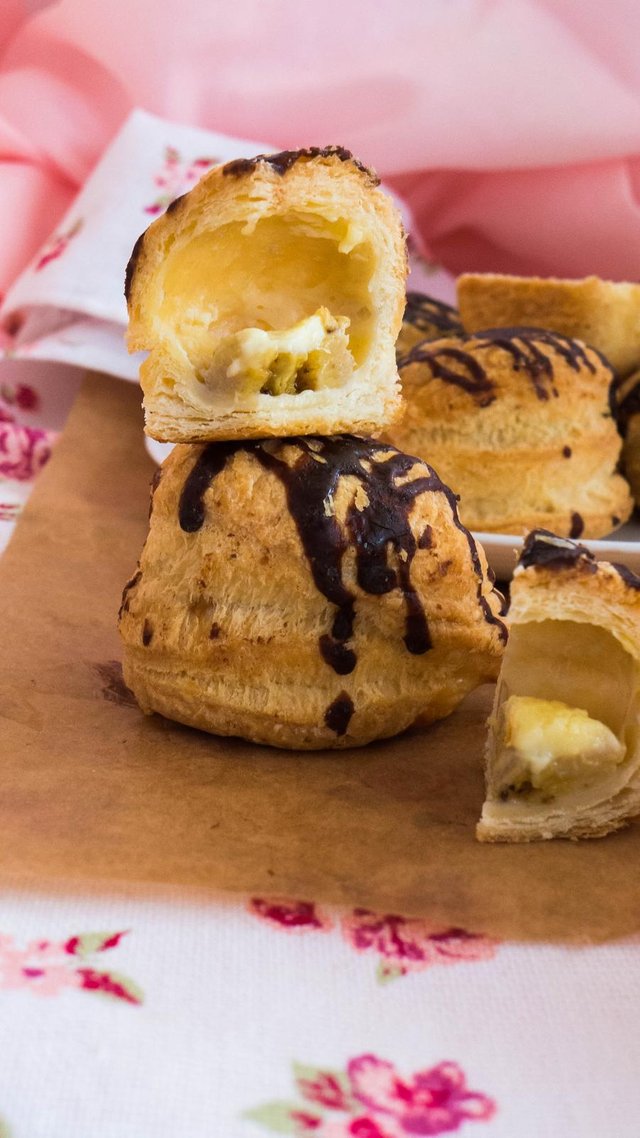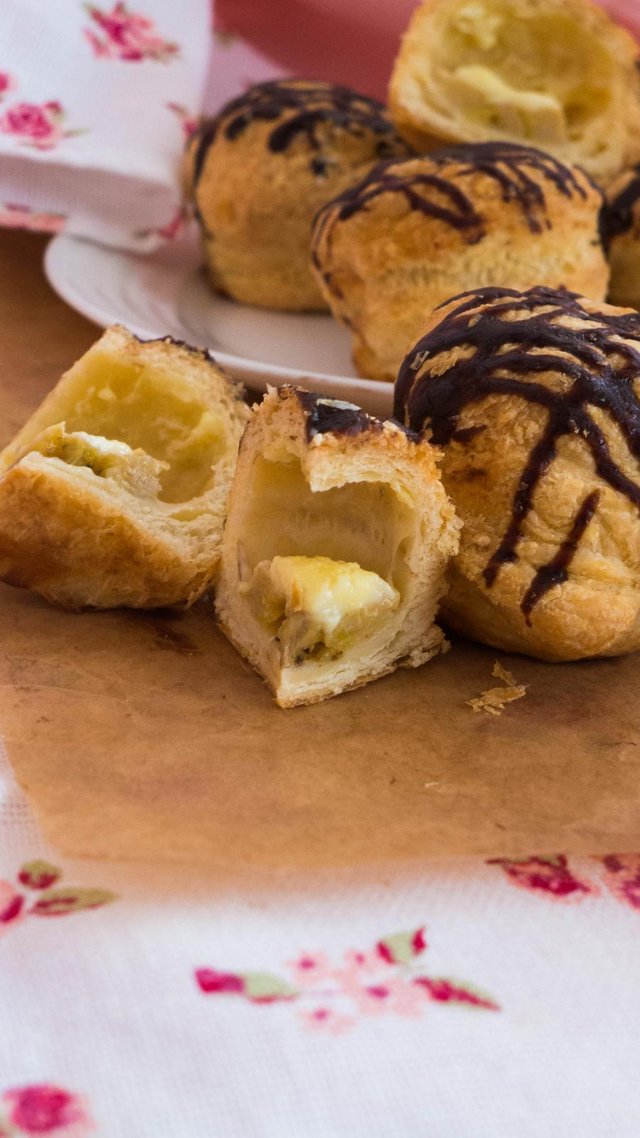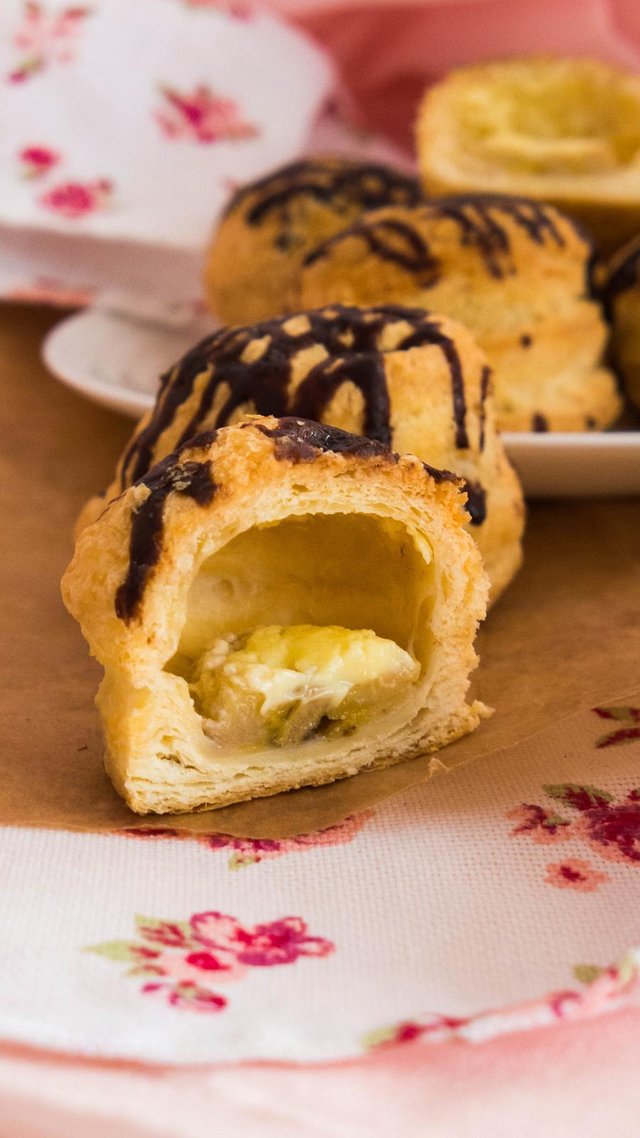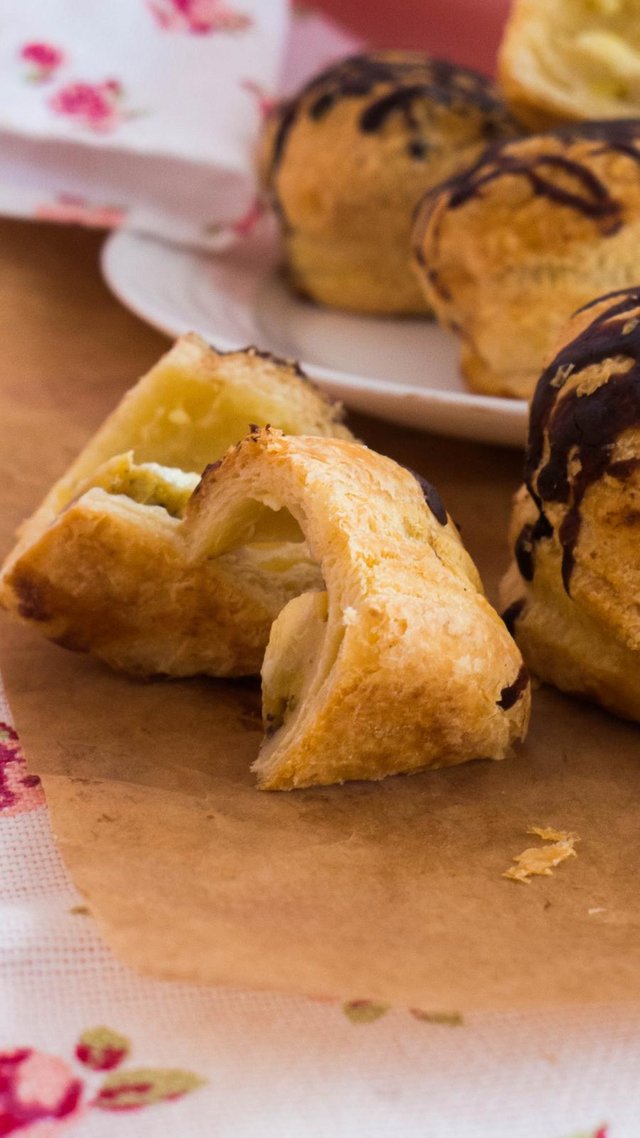 Bon Appetit!
 I hope you liked my photos, thanks for watching and enjoy every photo because it's so beautiful ..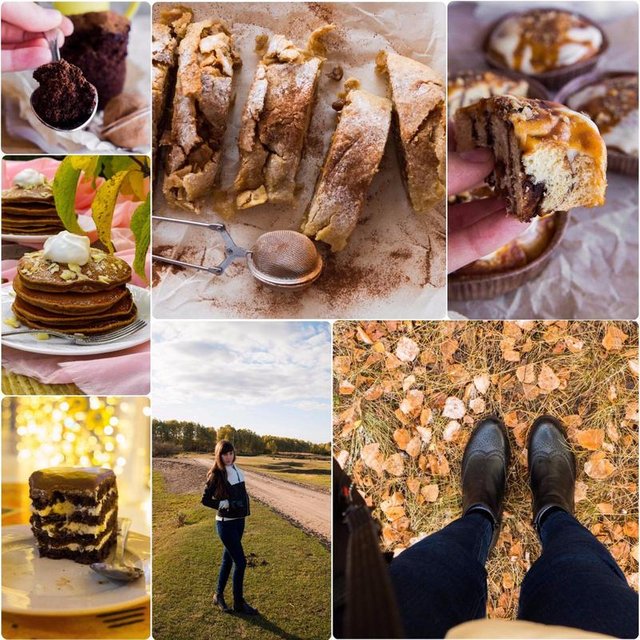 ---
Here you can see my latest recipes:
---

---