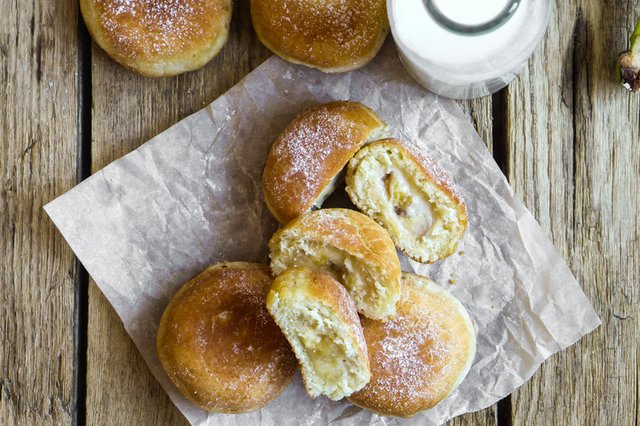 I think many people like donuts, but not everyone knows how they can be tasty and quickly cooked. I have an excellent recipe for this amazing treat.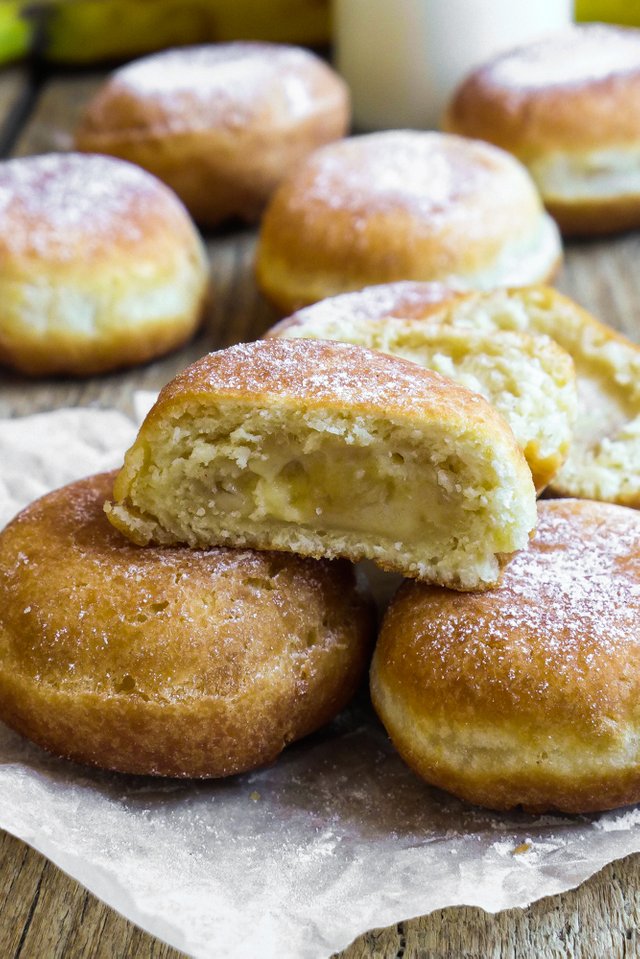 Donuts fried in oil, sprinkled with powdered sugar with a filling of banana are ideal for a large family tea.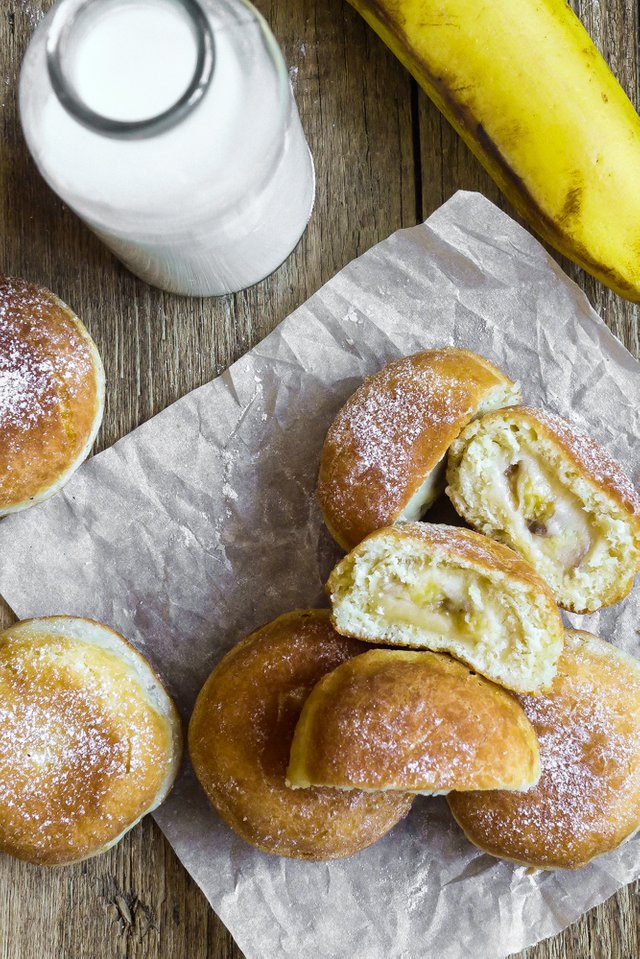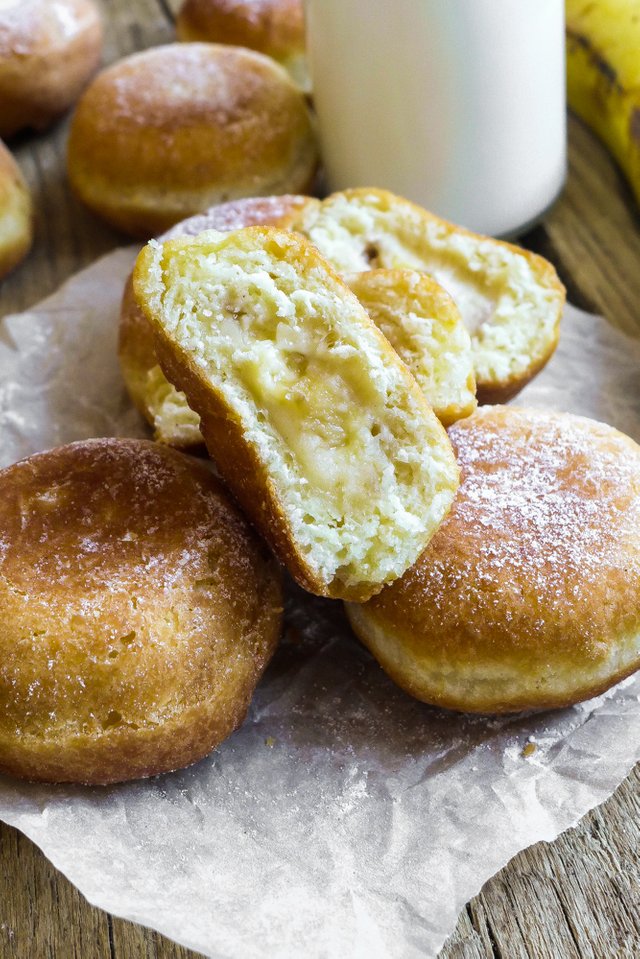 Recipe
Ingredients
Eggs -2 pcs.
Sugar - 1/3 cup
Margarine - 50 g
Milk - 1/3 cup
Flour 300-350 g
Soda, salt - ½ tsp.
Banana - 2-3 pcs.
Vegetable oil - for frying
Sugar powder - to taste
Preparation
Mix sugar, eggs, soda, salt and flour in a deep cup.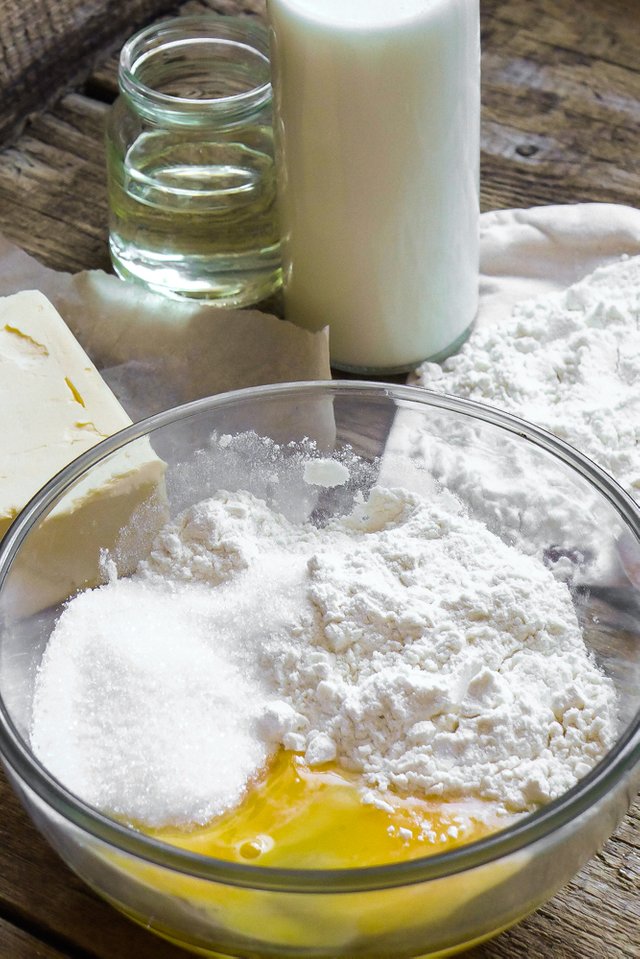 Then add milk and chopped margarine cubes.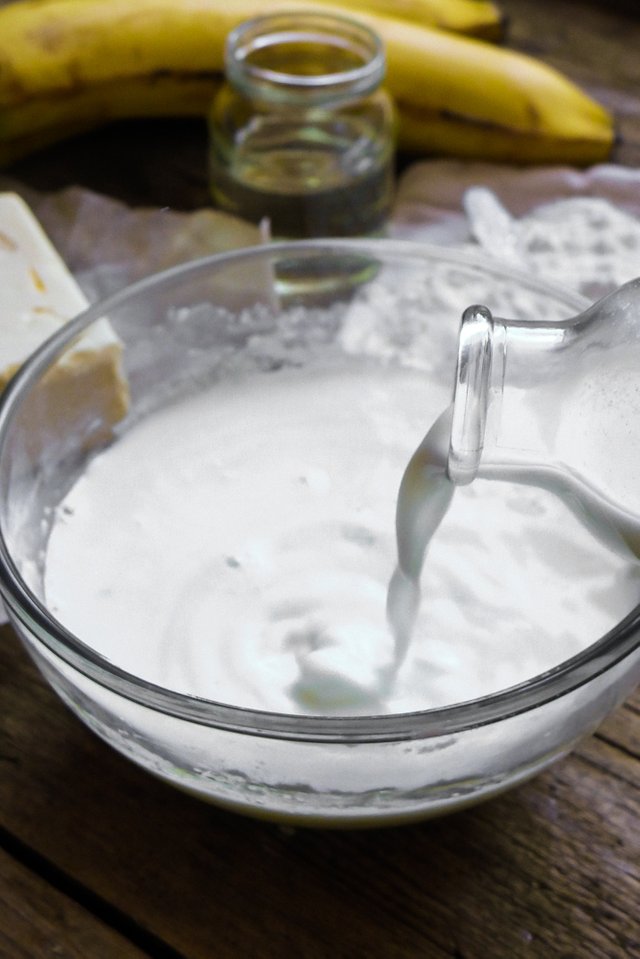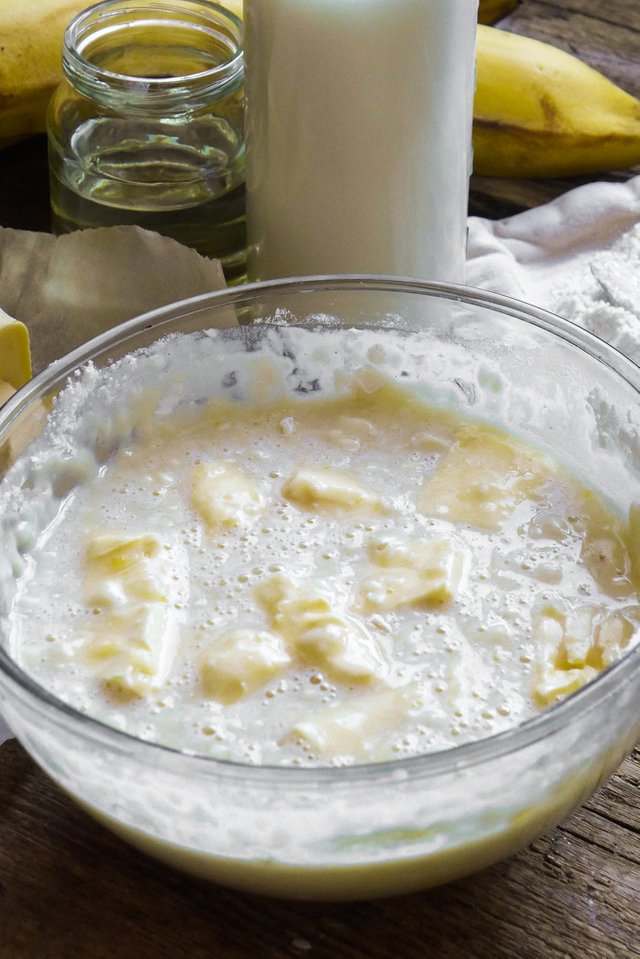 Stir well all the ingredients.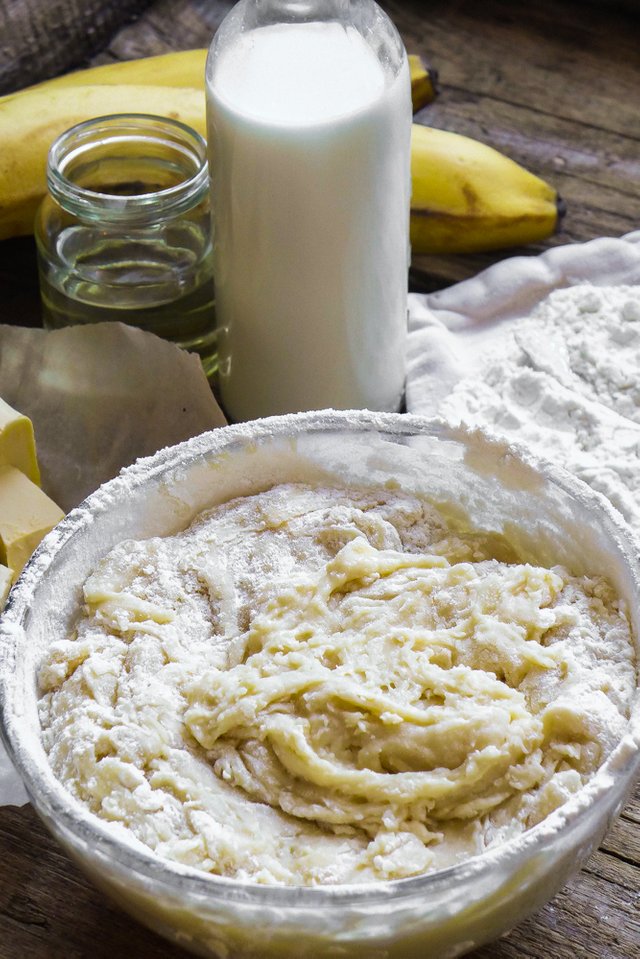 Knead the dough and roll it into a thick layer of 1 cm. Using a mold or a glass, cut out small round billets. Cover the pieces of bananas over the dough. Gently squeeze the edges of the dough and form a small ball of dough. Then fry donuts in oil until golden brown.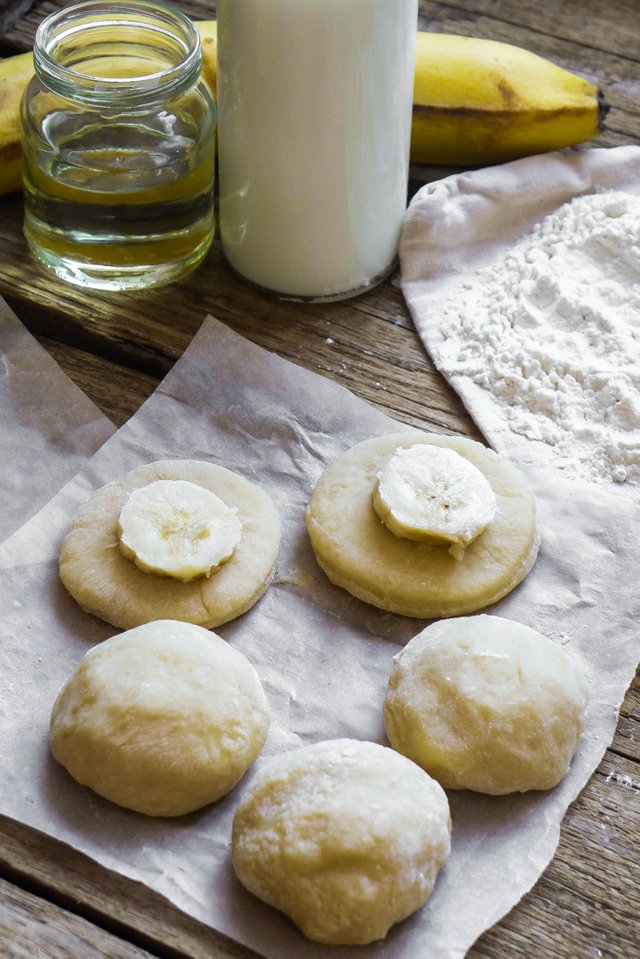 Put donuts on paper towels to remove excess oil.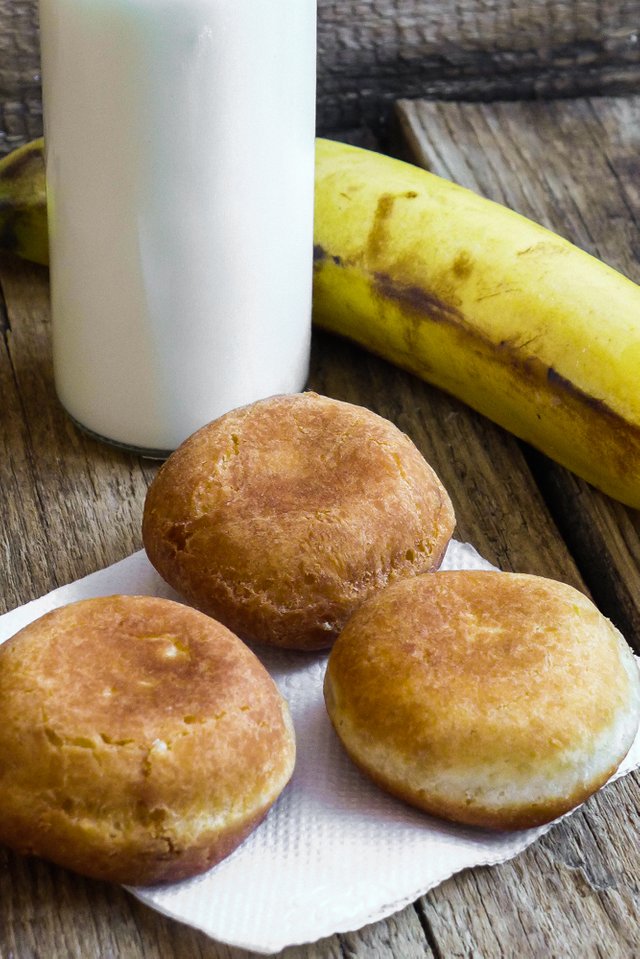 It remains to sprinkle donuts with powdered sugar and you can start drinking tea!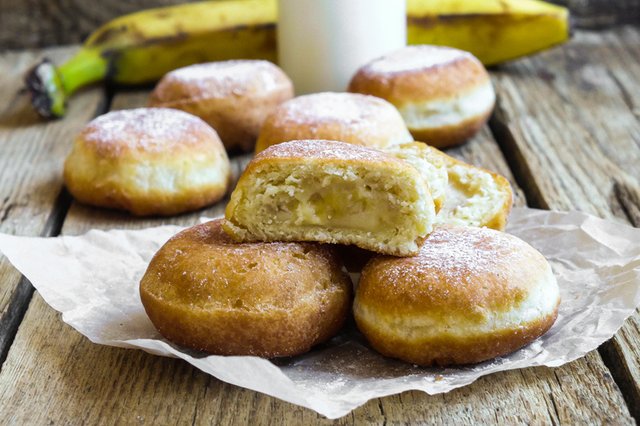 Donuts with a banana is an excellent and very delicious recipe. Try to cook!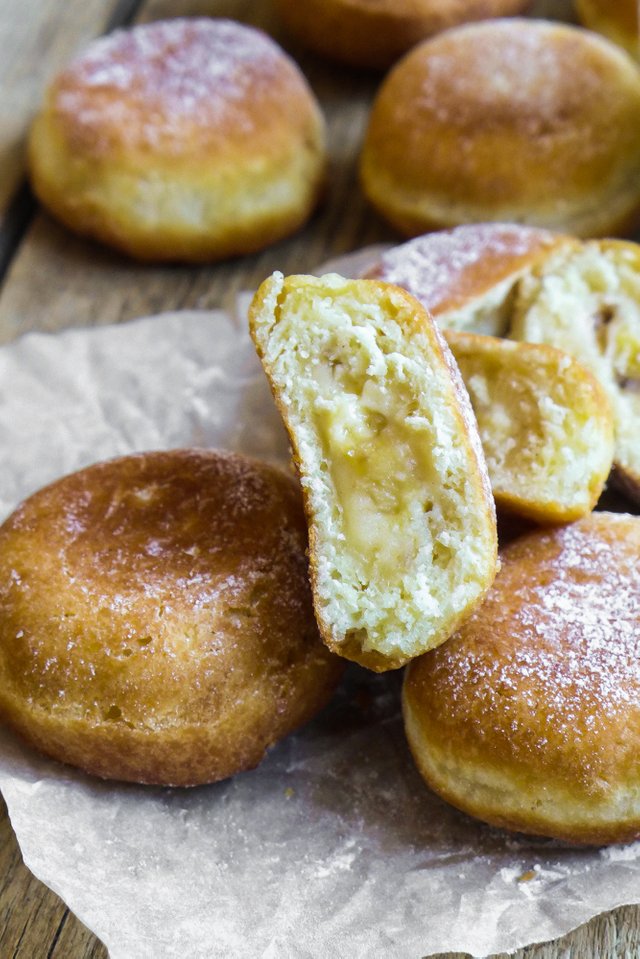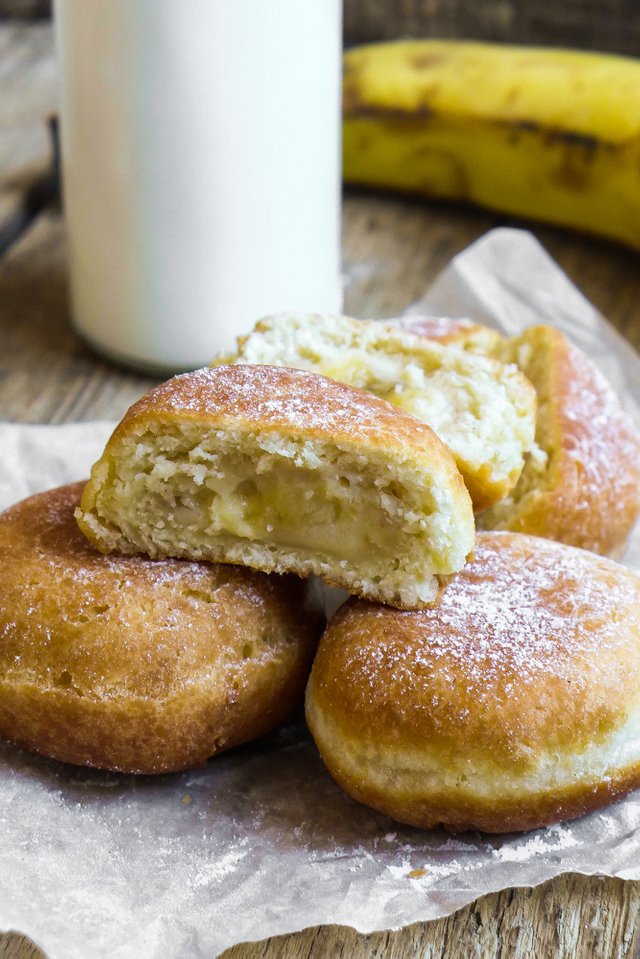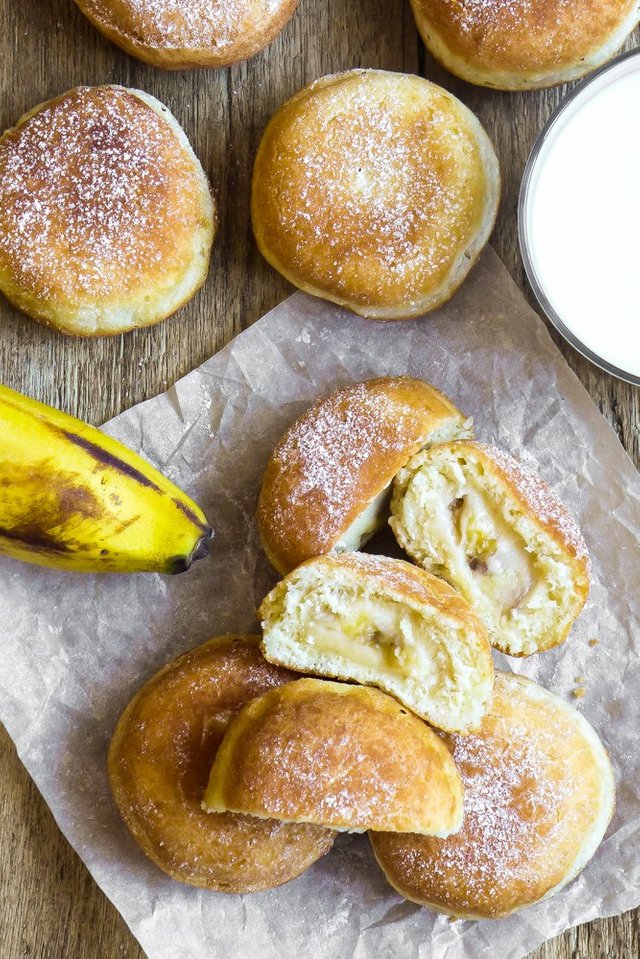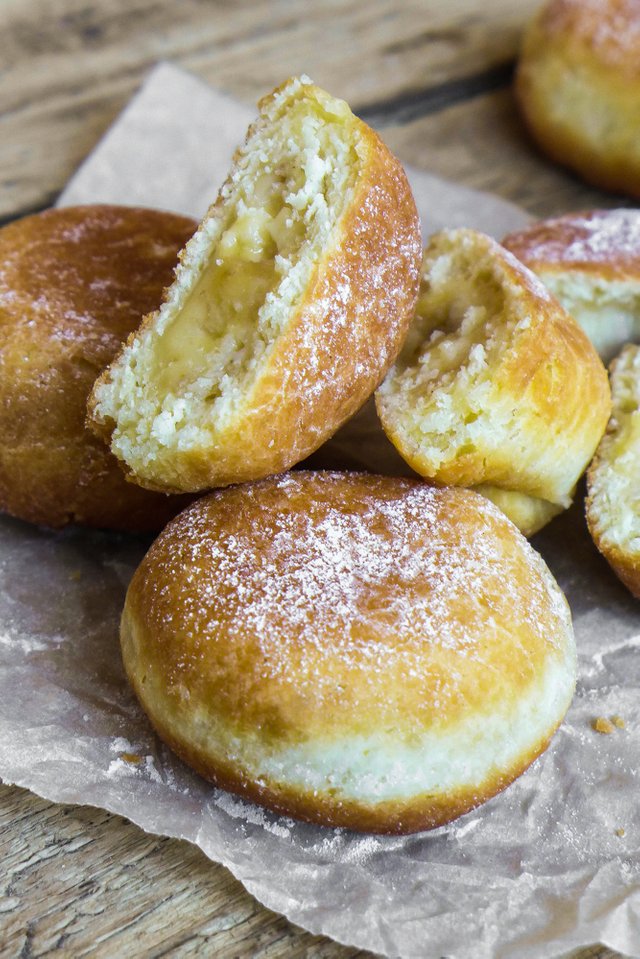 Bon Appetit!
---
 I hope you liked my photos, thanks for watching and enjoy every photo because it's so beautiful ..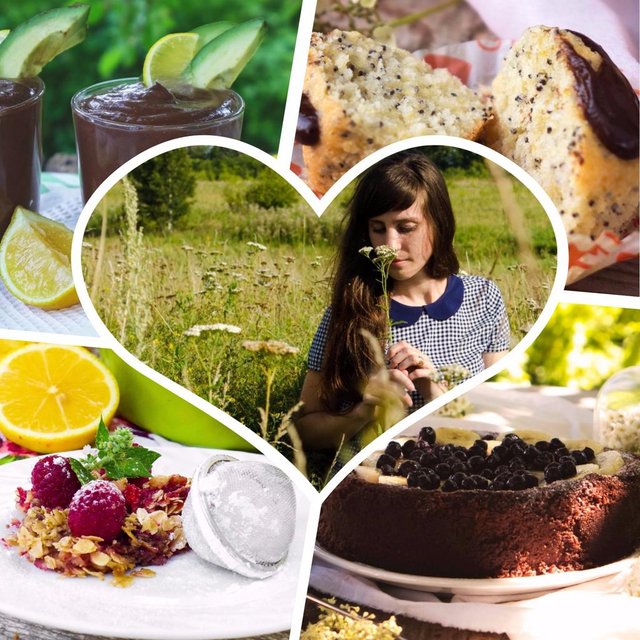 ---
Here you can see my latest recipes: