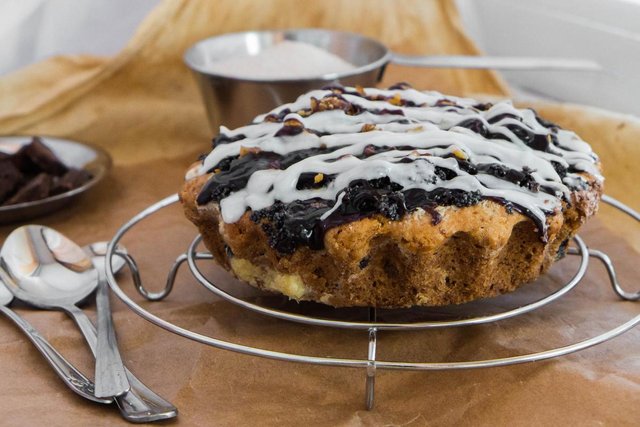 Good morning friends! Today I want to show you an incredibly delicious pie filled with poppy seeds and raisins. Recently I came up with the idea that you can make a delicious pie using a large amount of poppy and since I had a lot of his house, I decided to immediately start cooking.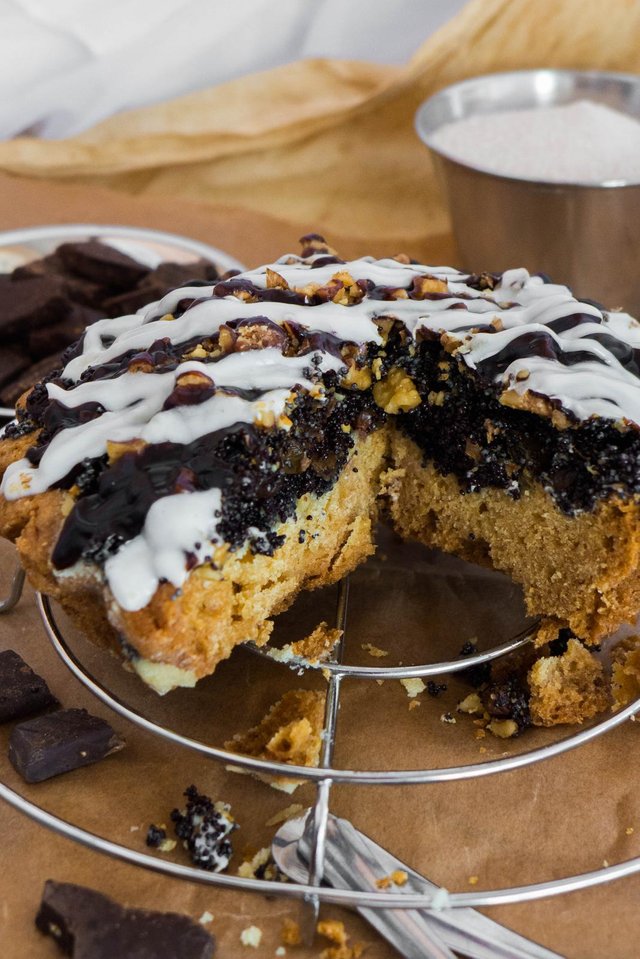 The basis of the test is the simplest ingredients that you will find in your fridge - butter, flour, eggs and sugar. The dough turns out friable and very delicate in combination with the filling.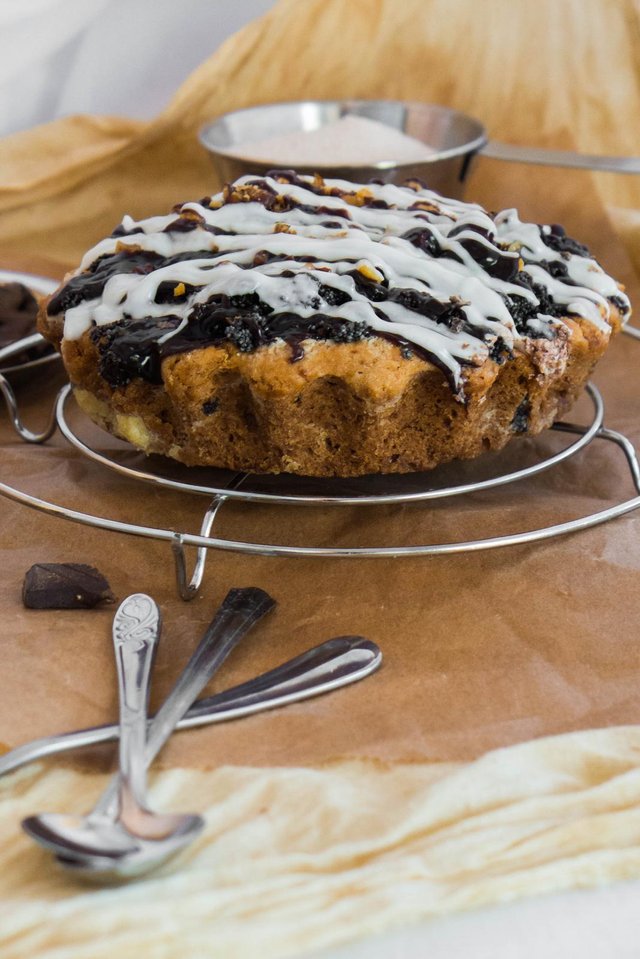 In general, this is a simple excellent pie and those who especially love to add poppy seeds and raisins in pastries will be delighted with this pie.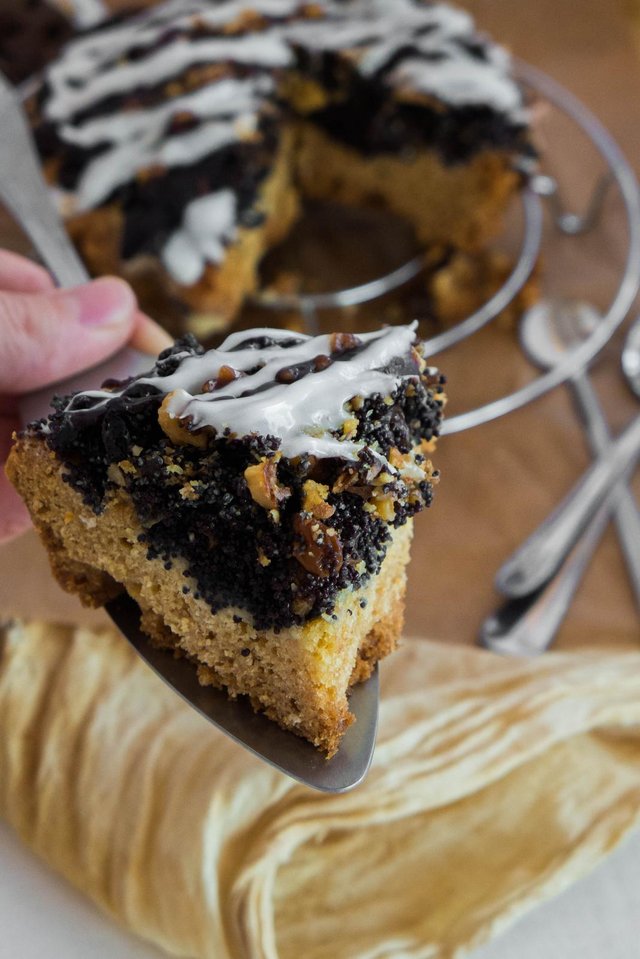 INGREDIENTS:
90 g of butter
180 g flour
2 eggs
180 g of sugar
a pinch of salt
pinch of vanillin
Filling:
400 g poppy
1 egg white
50 g raisins
2 tbsp. spoons of honey
PREPARATION:
Sift the flour into a deep cup and add sugar, salt, vanillin and softened butter.
Mix well and add eggs. Quickly knead the dough and collect the dough into a bowl.
The dough turns out to be very soft. The dough is put in the refrigerator for 1 hour.
Then make a poppy filling. Raisins pour warm water for 10-15 minutes to make it soft.
Mix the egg whites until smooth.
Mix the poppy seeds with honey and raisins and add egg white.
Roll the dough into a small layer.
Put the dough in a baking dish greased with oil.
Gently lay out the filling.
Bake pie at a temperature of 180 degrees for about 30-40 minutes.
Ready pie you can decorate to your liking. I decorated the pie with chocolate and sugar icing. It remains only to enjoy the taste of the pie with flavored tea.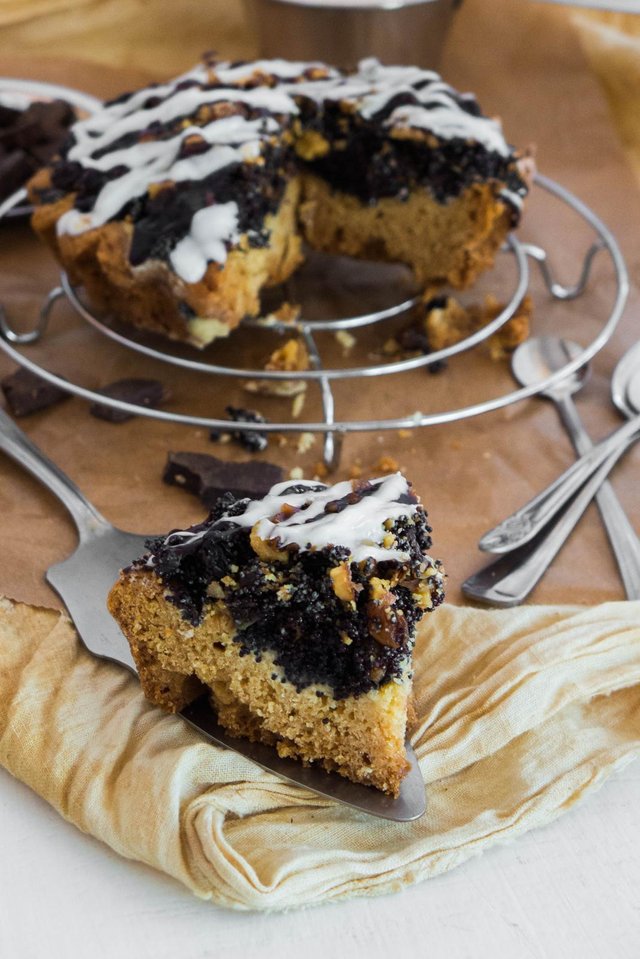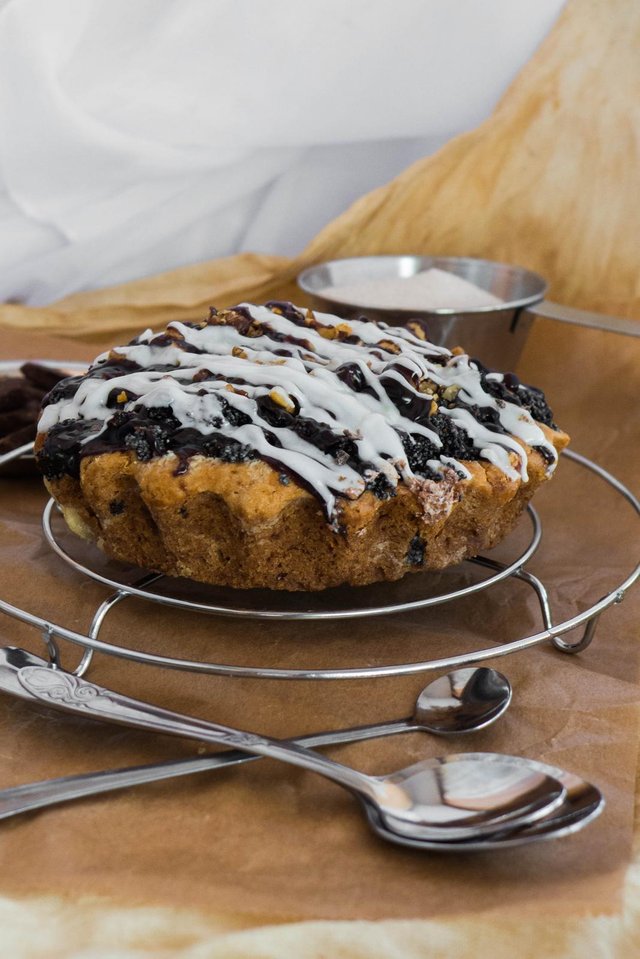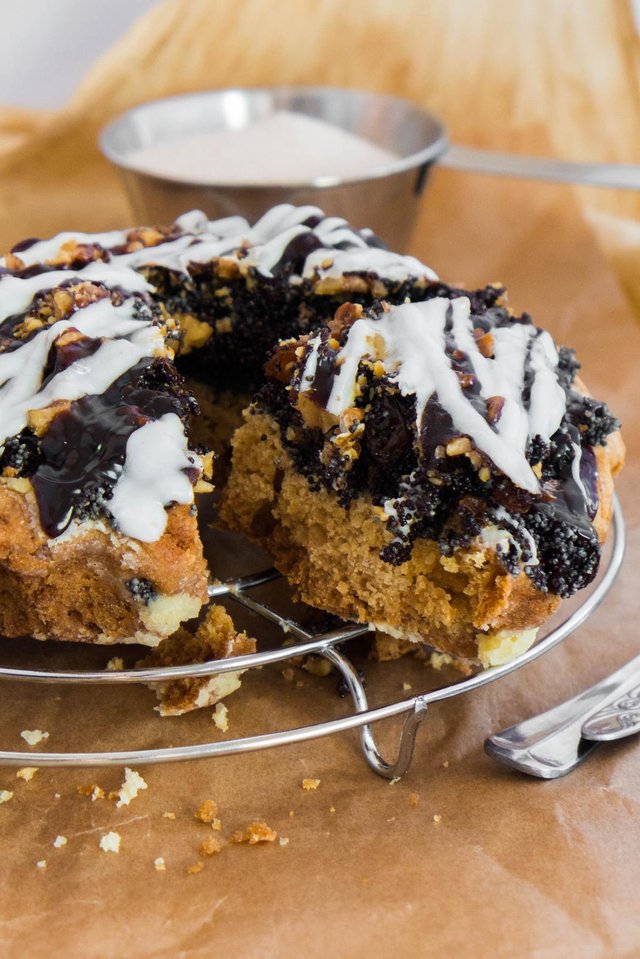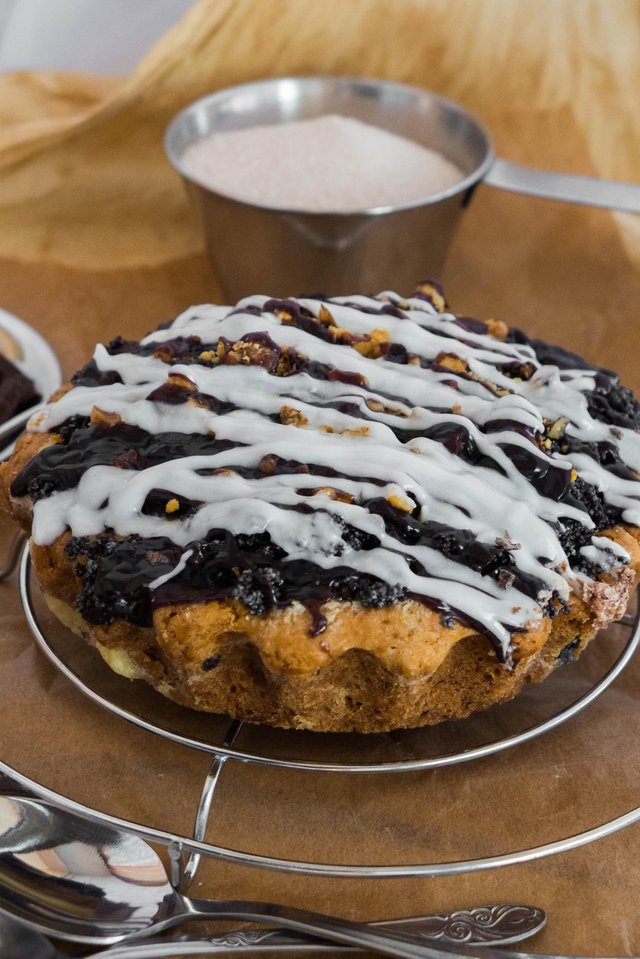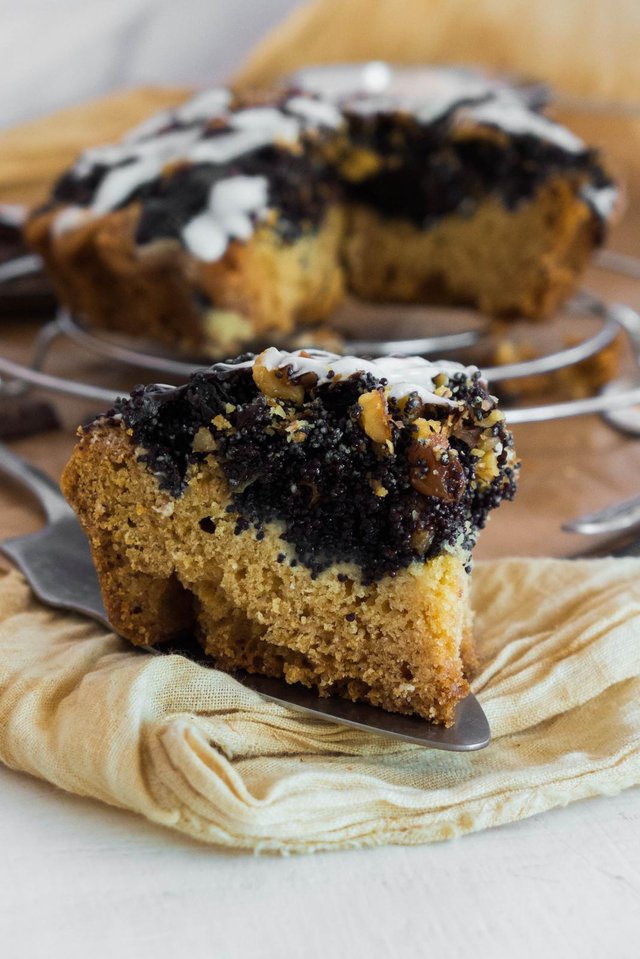 Bon Appetit!
 I hope you liked my photos, thanks for watching and enjoy every photo because it's so beautiful ..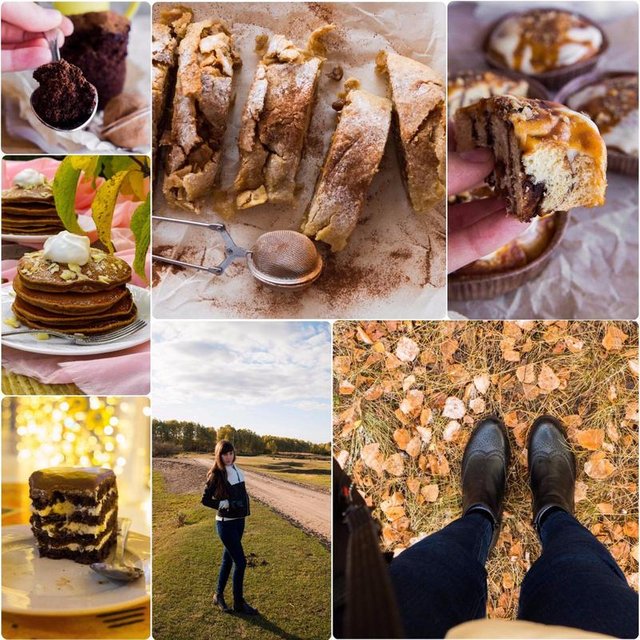 ---
Here you can see my latest recipes:
---

---