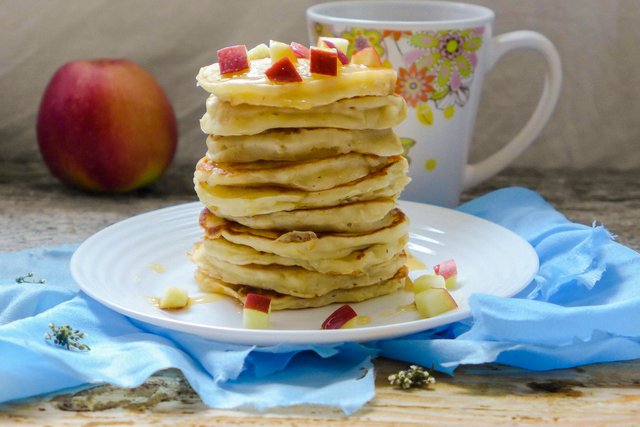 Pancakes for breakfast, I think a very tasty and hearty dish, we can say that this is my favorite among breakfast. I had warm memories from my childhood, when my mother cooked me these unusual pancakes.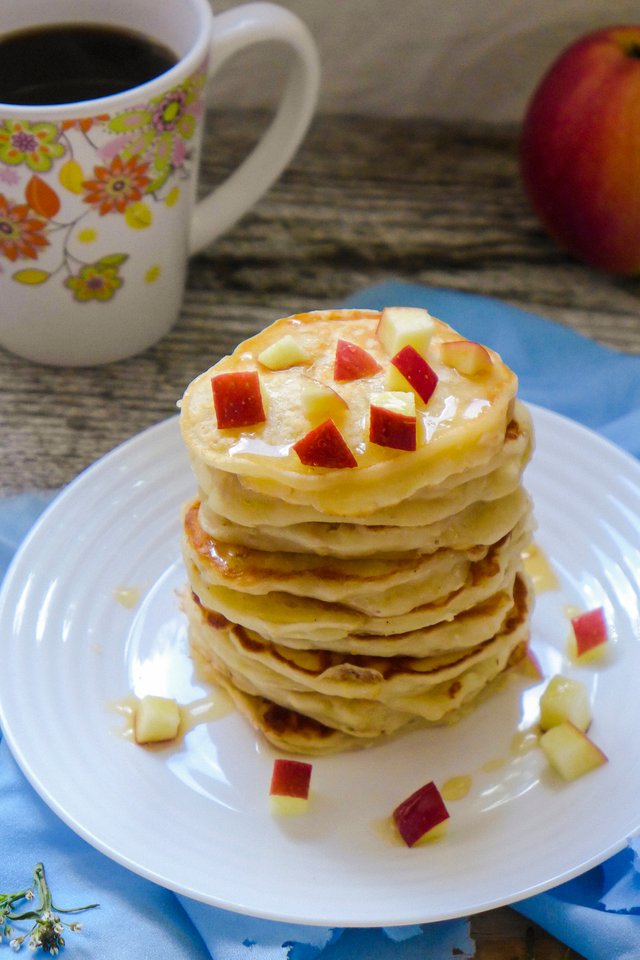 Today I wanted to diversify the taste of pancakes and I added a grated apple. In general, you can add any fruit and berries in the dough, it's up to you what you like more.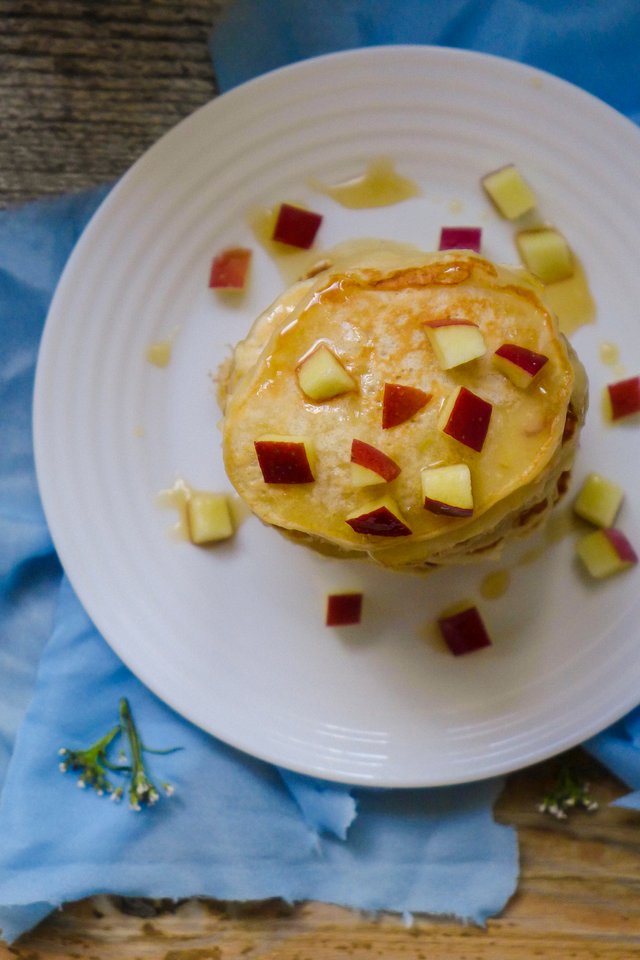 I think pancakes like adults and children. I like to cook them for breakfast, as it does not take much time and effort, but the result is sure to be :).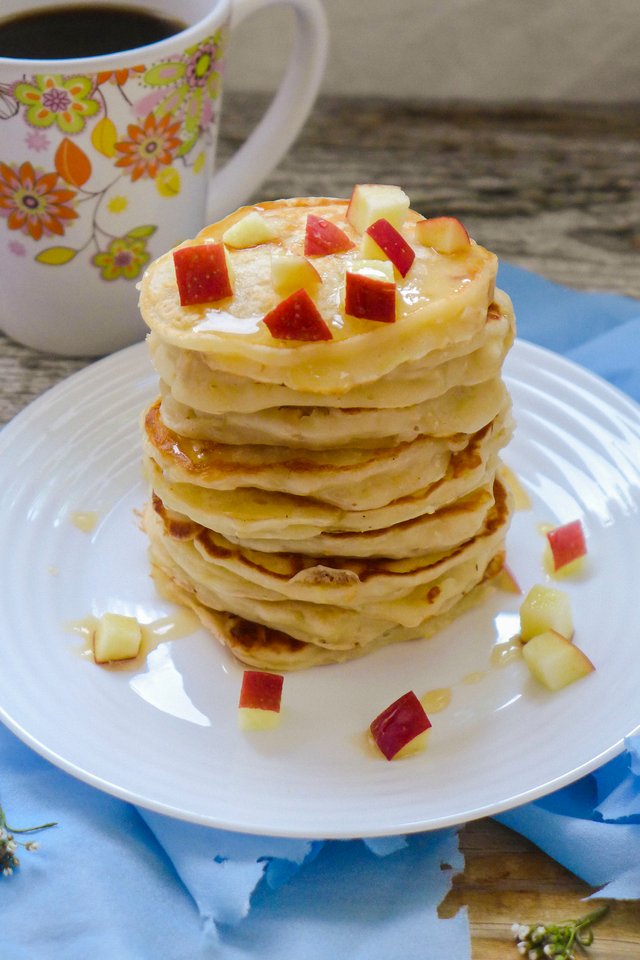 For the recipe we need:
Ingredients:
Kefir - 500 ml
Flour 250 gr
Sugar -100 g
Apples - 2 pcs.
Soda - 1 tsp.
Salt - 1 tsp.
Vegetable oil for frying
Honey - for decoration
Cooking method:
In a bowl, mix all the dry ingredients. Add kefir and mix everything until a thick mass is obtained. Grate apples on a fine grater and add to the dough. Heat the frying pan on the stove and add a little vegetable oil, so that the pancakes do not turn out to be fat. Put one tablespoon of dough on a frying pan and fry on each side for one minute, so that on the pancakes formed a golden crust.
Serve pancakes still warm so they are much tastier.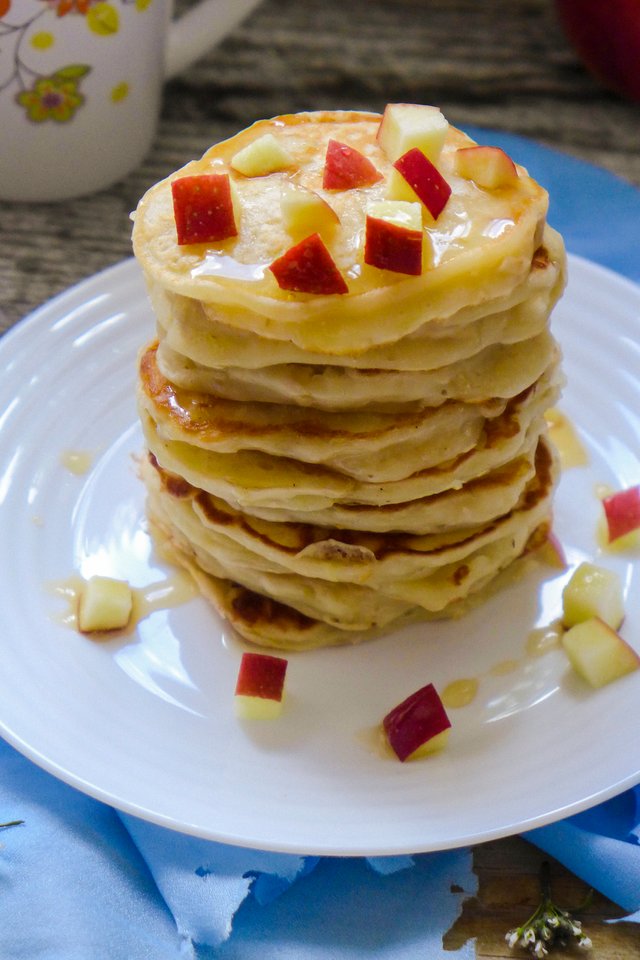 These apple pancakes are perfectly combined with sour cream, any jam and honey. Every time you can use a different sauce and change the filling, it's great is not it?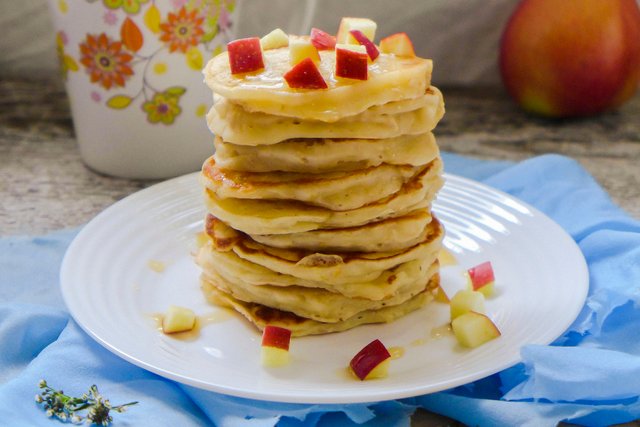 Try to cook these apple pancakes at home. Good luck!
Bon Appetit!
---
I hope you liked my photos, thanks for watching and enjoy every photo because it's so beautiful ..
---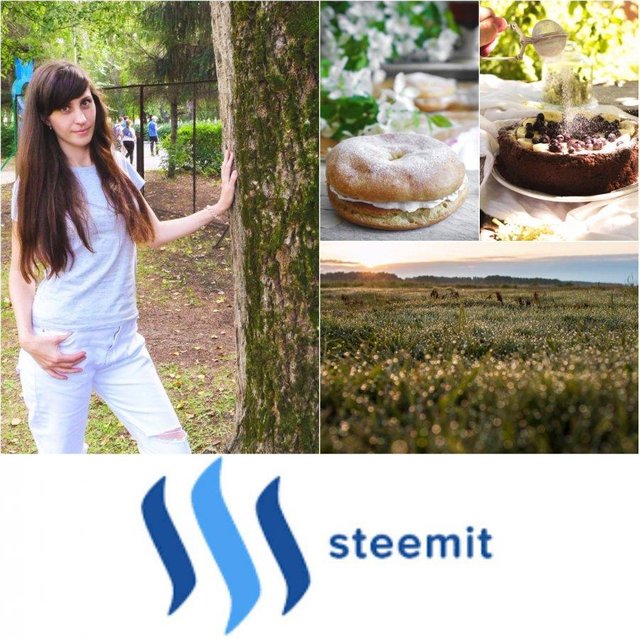 ---
Here you can see my latest recipes:
---