Have a nice day Steemians! I really like the combination of fruits with different cheeses, sauces and fresh mint. This dish is perfect for dessert and can also become an appetizer. This is a complete universal recipe as it is for you to decide only :).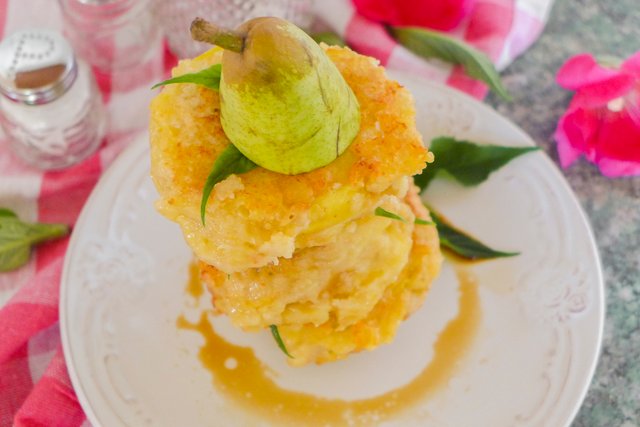 Pears are very fragrant and soft in combination with a tender apple in breading it's just fantastic tastes!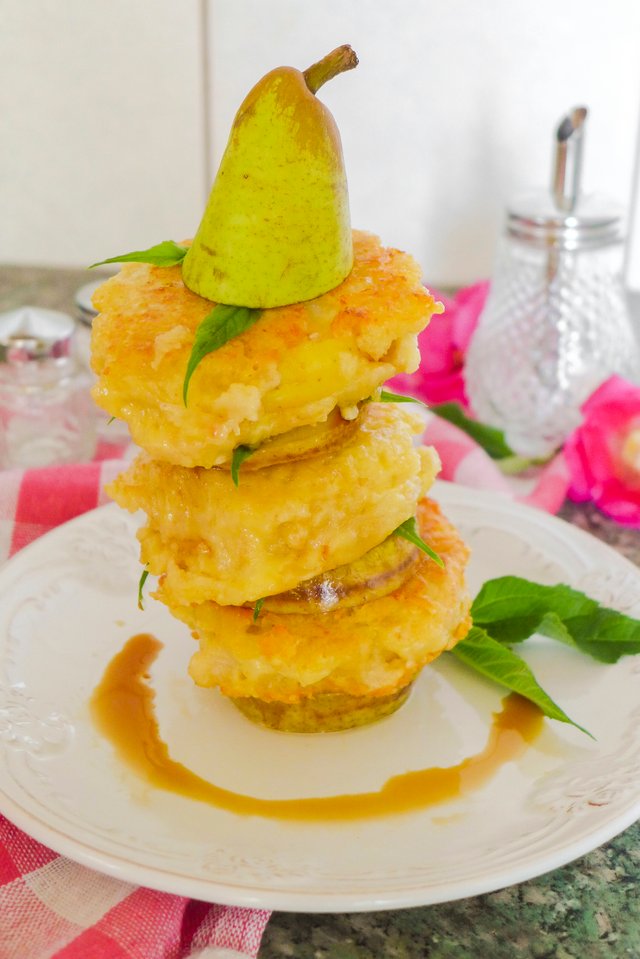 This recipe I came up with when the house was not where to make a dessert. There were only fruits and cheese and that's what happened. I liked this dessert so much that now I will cook it very often.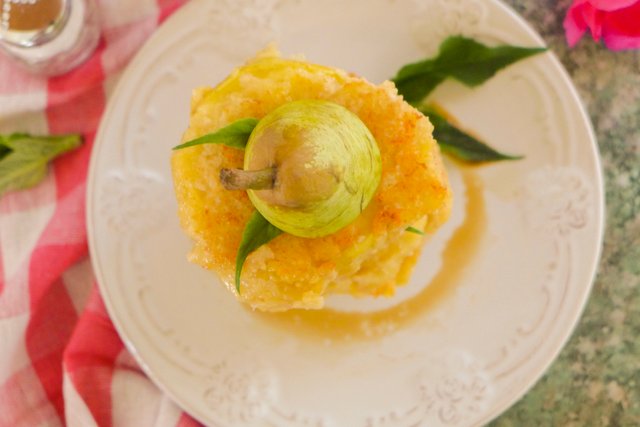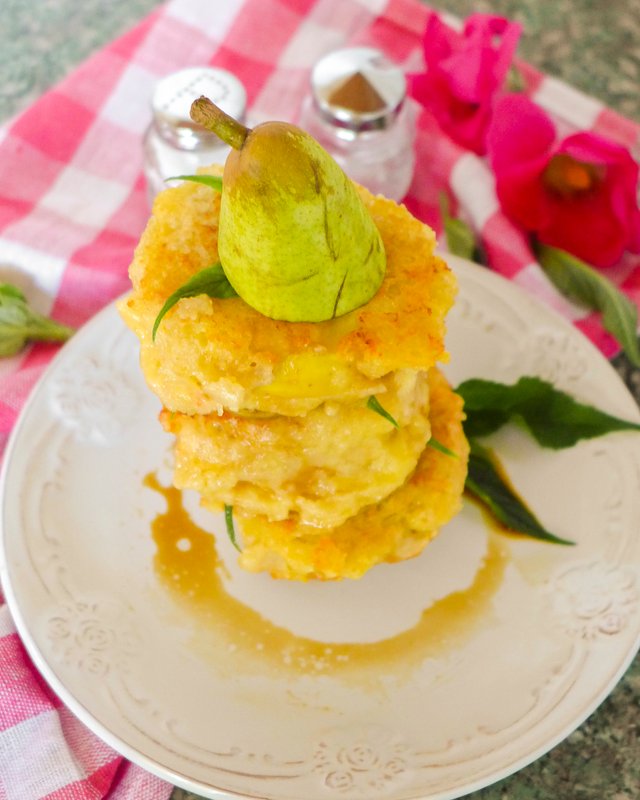 Ingredients:
Pear - 1 pc.
Apple 1 pc.
Mint
Cheese - 100 g
Crumbs for breading - 3 tbsp. 
Salt - pinch
Sugar - 4 tbsp. 
Egg - 1 pc.
Flour - 1 tbsp.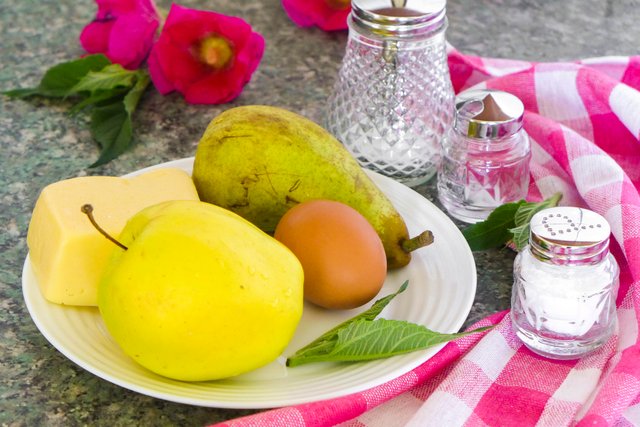 Cooking method:
Grate the cheese on grater.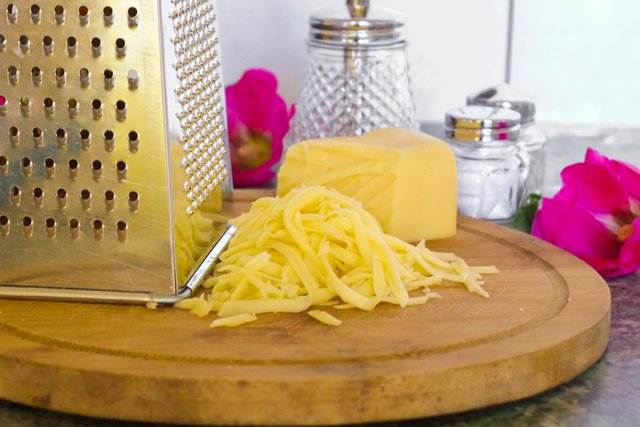 Cut the pear into small circles. Top of the pear lay aside for decoration.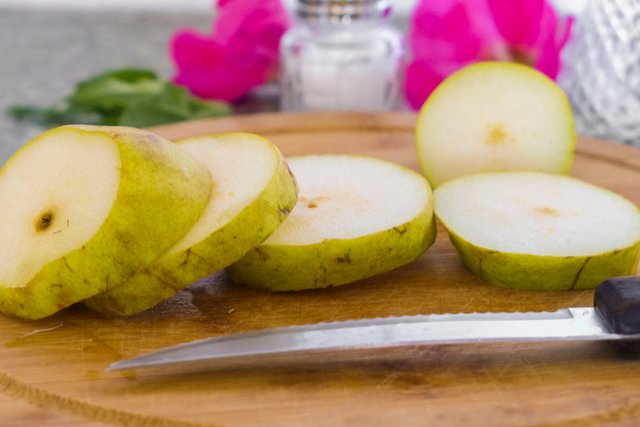 Fry the pear slices on the olive oil of the opposite side for 1-2 minutes.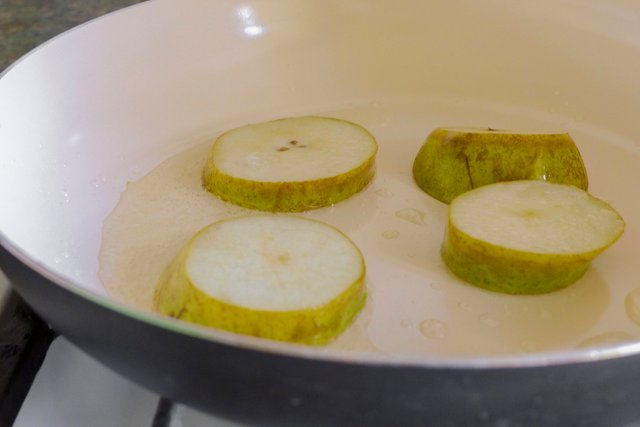 In a cup, cook the breading. Mix flour, biscuits, cheese, salt, sugar and egg.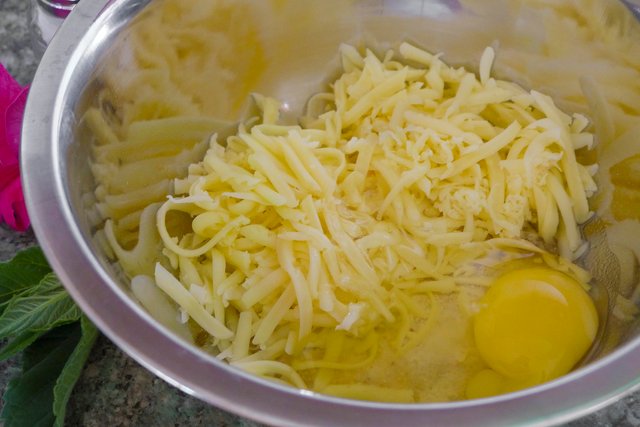 Cut the apple into small circles as well.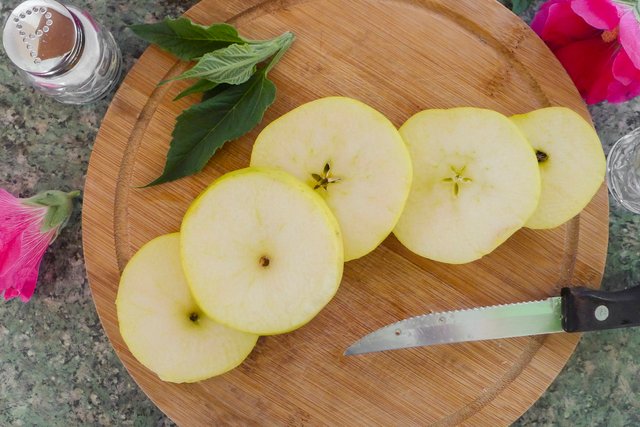 Cover the apples with the breaded on both sides.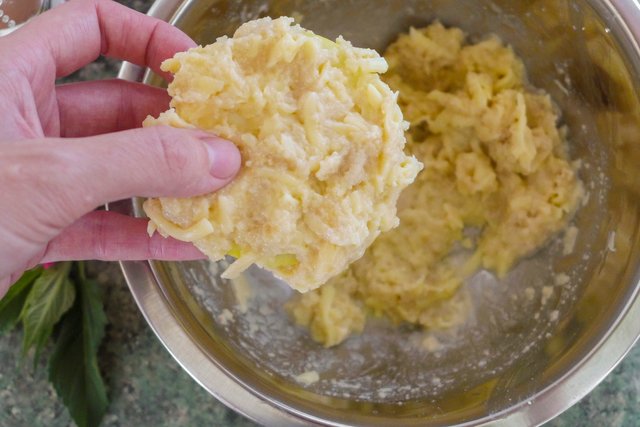 Fry apples on olive oil on each side until golden brown.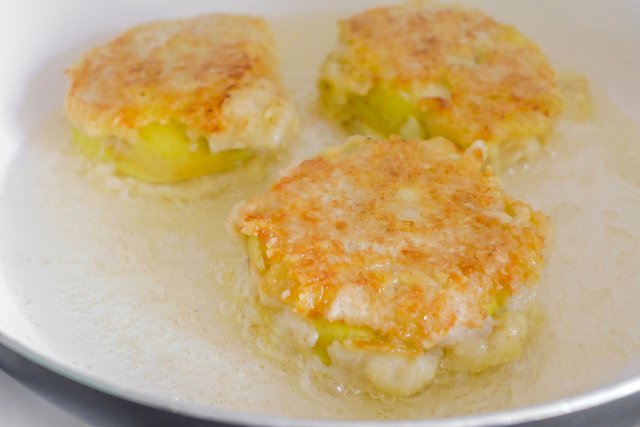 Then gather a small pinnacle of pears and apples.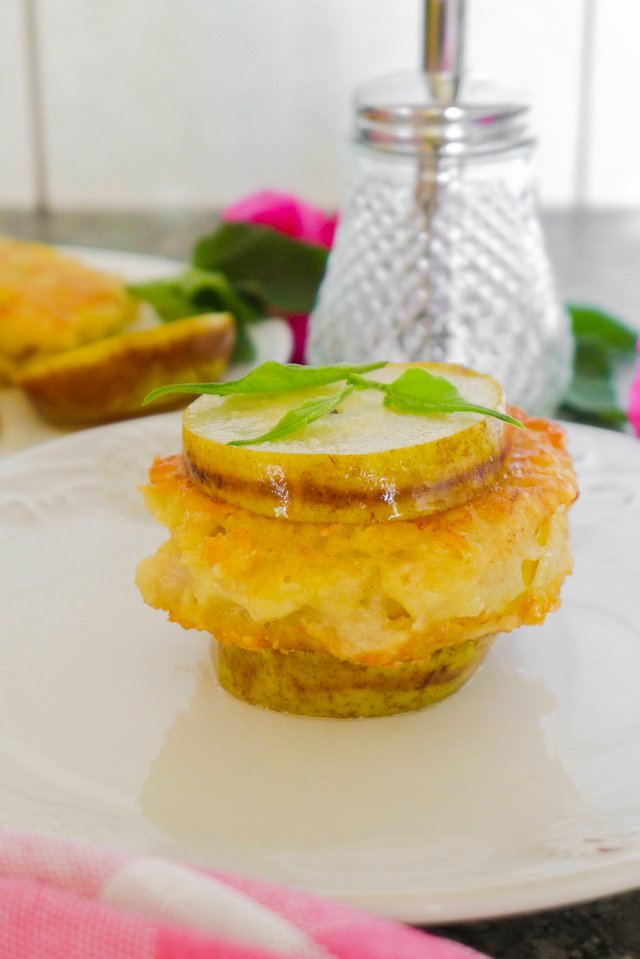 Decorate everything with fresh mint and pour caramel sauce.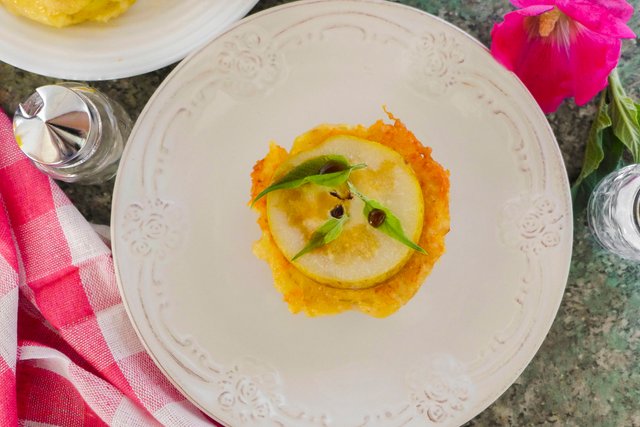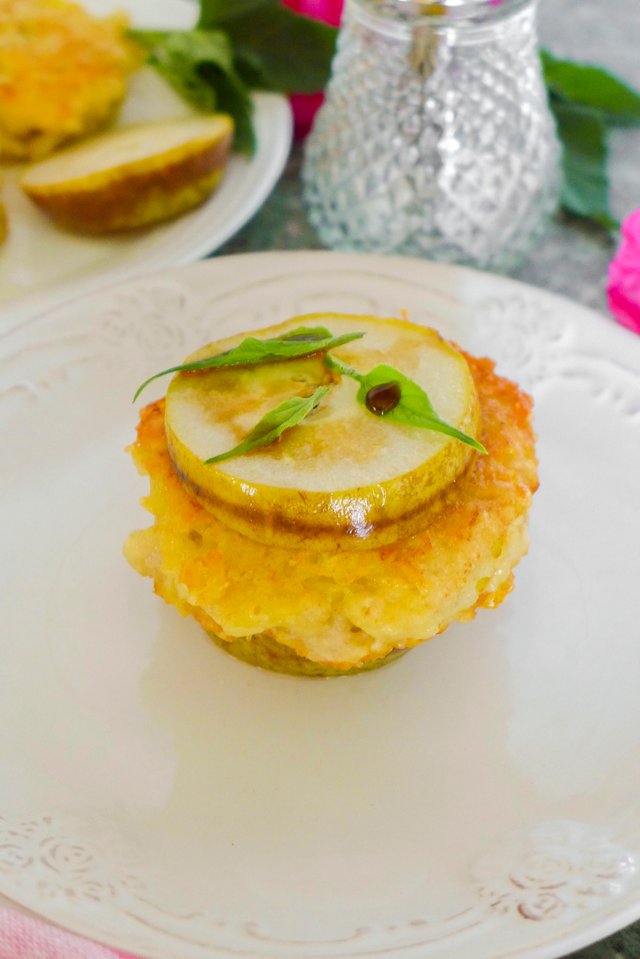 Serve this dessert is better still warm. Thanks to this, the cheese will stretch in pleasant layers.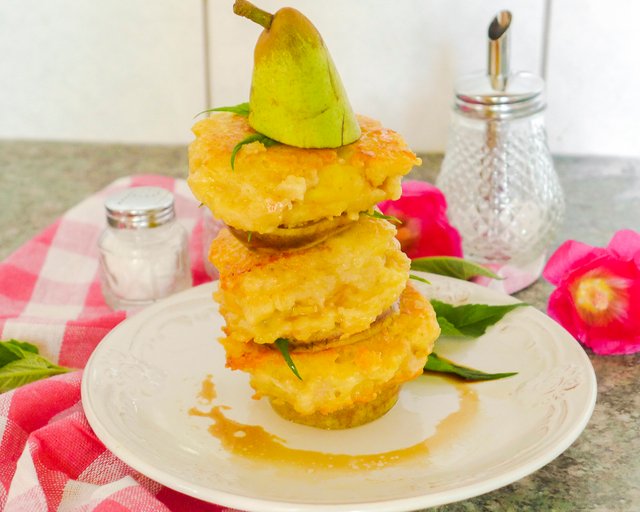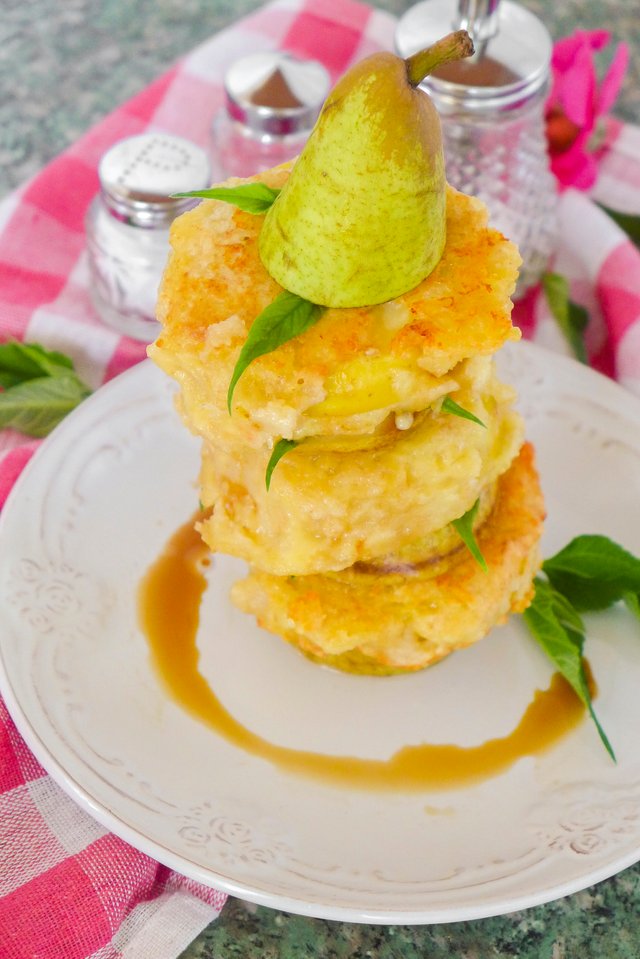 Also this dessert will be not less tasty in a cold kind. It can be served with an ice cream ball.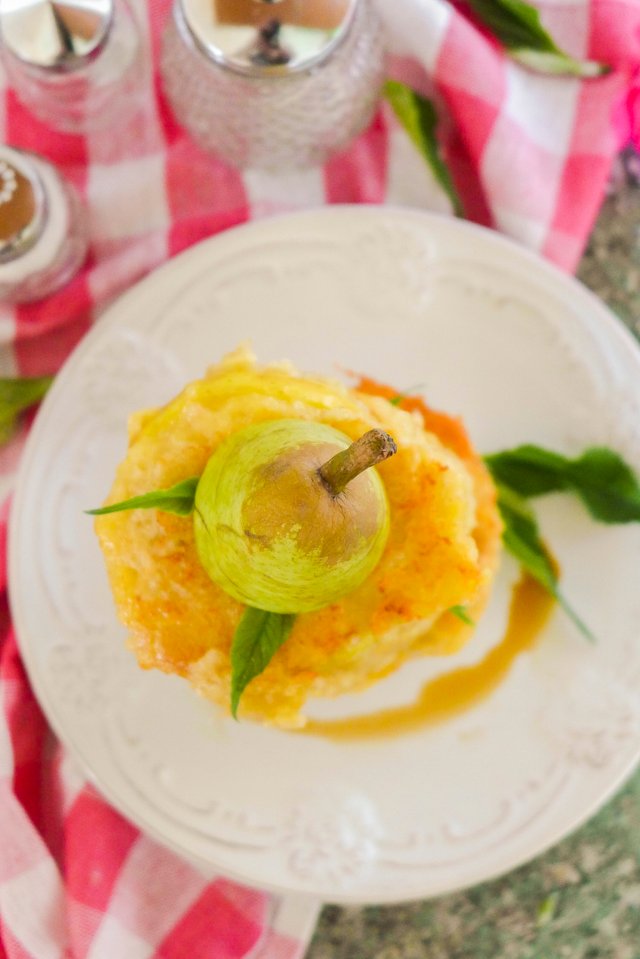 The taste of dessert is simply stunning, if you do not like too much fresh pears and apples this recipe is right for you :).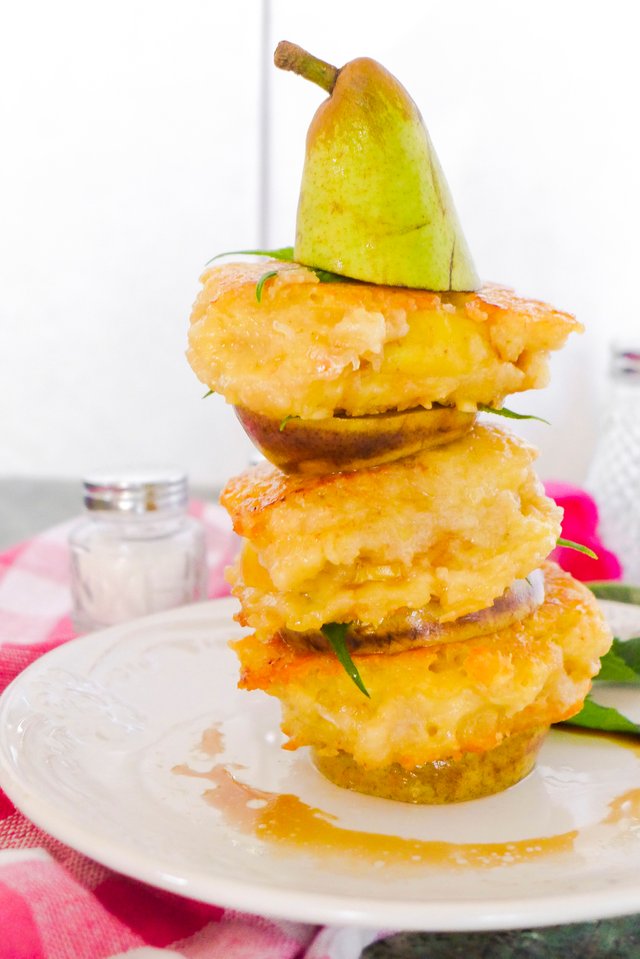 Bon Appetit!
---