Friends, today I want to show you a very delicious recipe for pineapple pie, this is an excellent dessert that can collect for a cup of tea the whole family.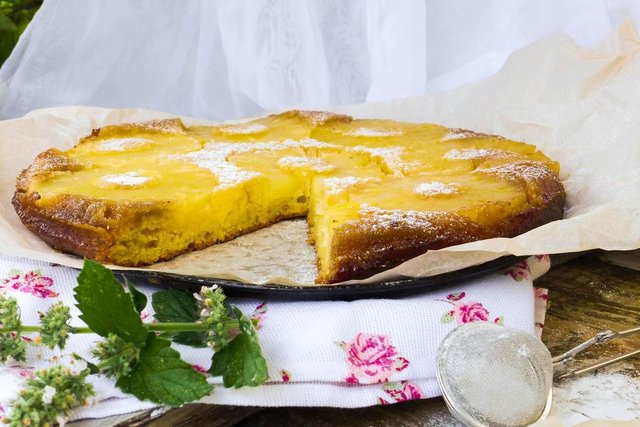 Nothing connects like a joint time with the family. Especially if there is an airy and very tasty pineapple pie next to it. You can cook a pie with your family in a nice conversation.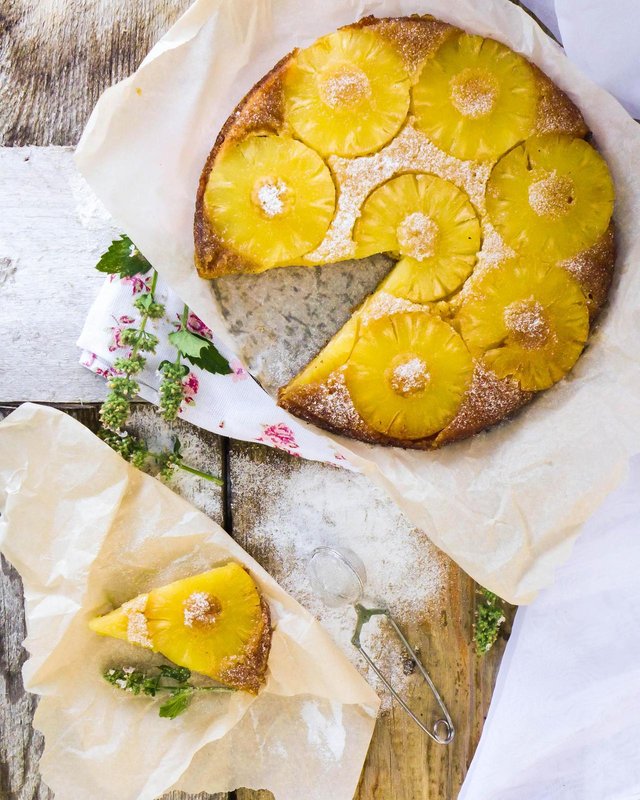 This pie will please you with its ease and simple way of cooking. And there's a pie better with your own hands, washing down with fragrant tea.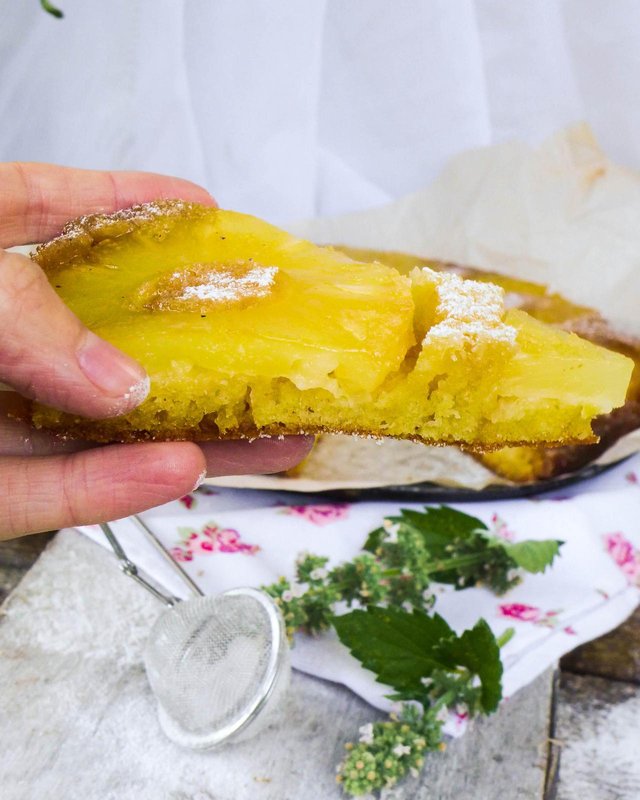 For the recipe we need:
Ingredients:
Pineapples - 1 pot
Flour - 175 g
Baking Powder - 1 teaspoon
Soda-1/4 tsp.
Sugar - 50 g
Butter - 175 g
Brown sugar - 100 g
Eggs - 2 pcs.
Sour Cream - 125 g
Cooking method:
In the saucepan, melt 65 g of butter and 30 grams of brown and white sugar. Wait until the butter and sugar dissolve and remove from heat. In another bowl, mix the remaining butter and brown sugar until smooth. Add two eggs and mix thoroughly. Then add sour cream and mix again. Add flour, baking powder and soda. At the bottom of the mold pour the prepared oil mixture and carefully lay out the slices of pineapple. Then lay out the dough. Bake the pie at a temperature of 180 degrees 35-40 minutes.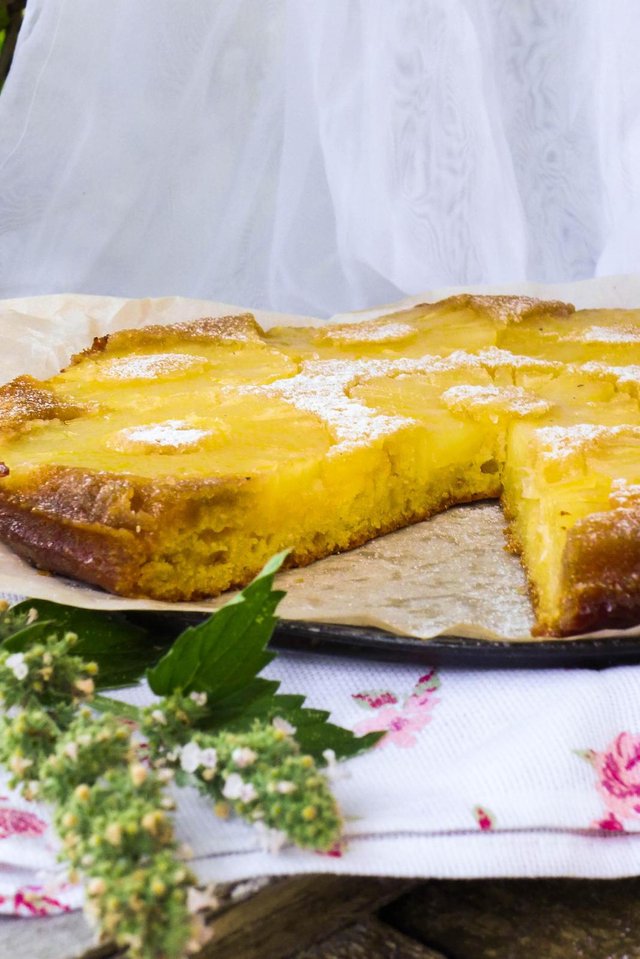 As a result, you will get not only a delicious, but also a very beautiful pie decorated with pineapple. Turning it over you will see how delicious it is and incredibly juicy and fragrant.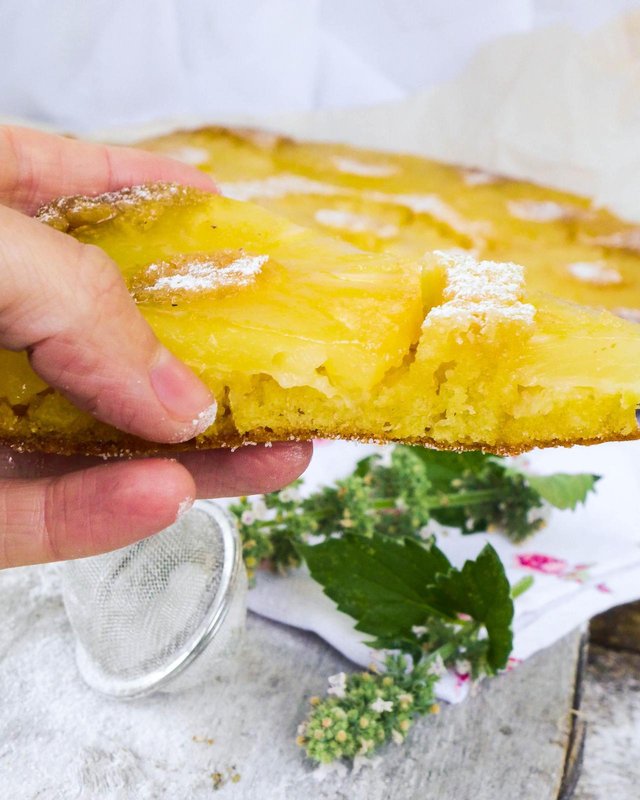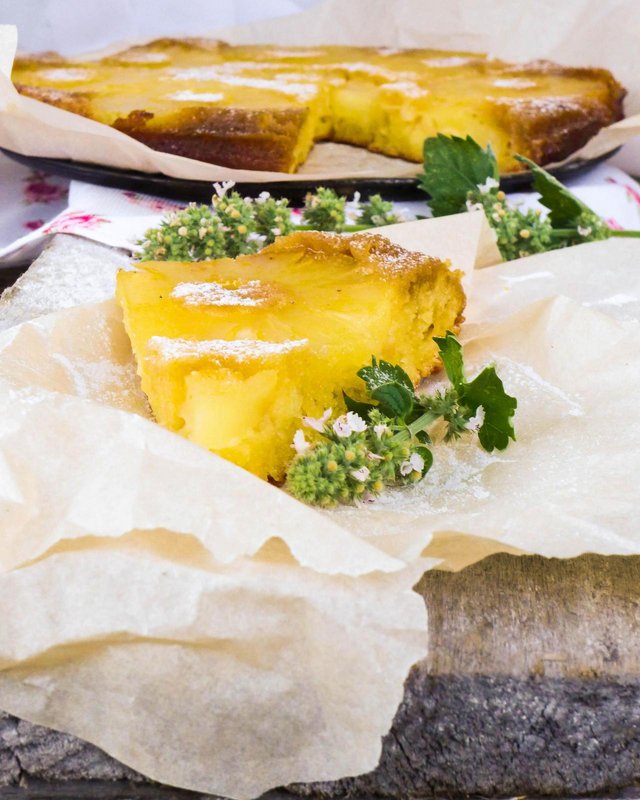 I think if you cook this pineapple pie you will not regret the time spent and are very pleased with the result and enjoy the taste of a delicious pie.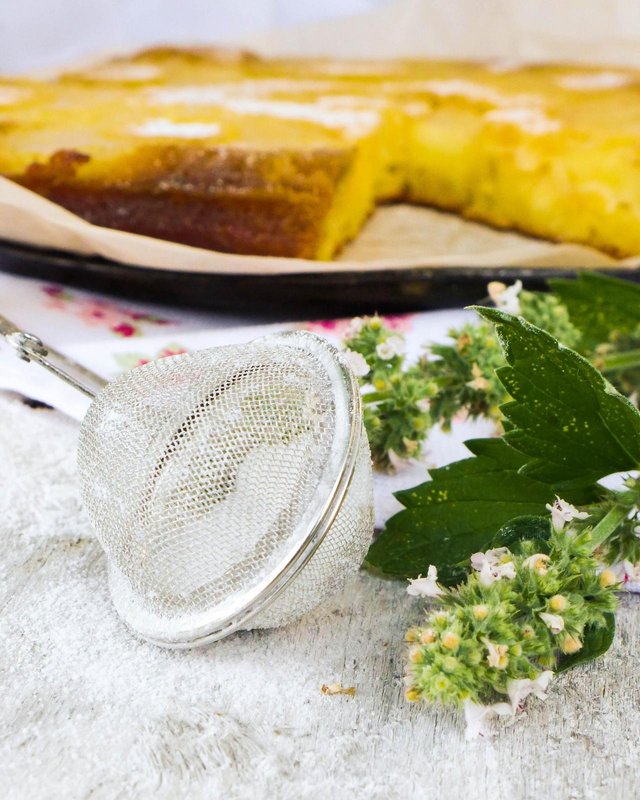 Bon Appetit!
---
I hope you liked my photos, thanks for watching and enjoy every photo because it's so beautiful ..
---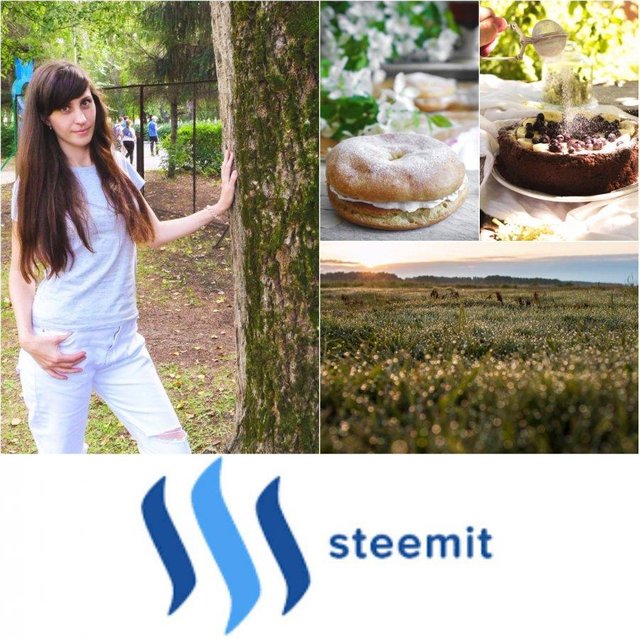 ---
Here you can see my latest recipes:
---