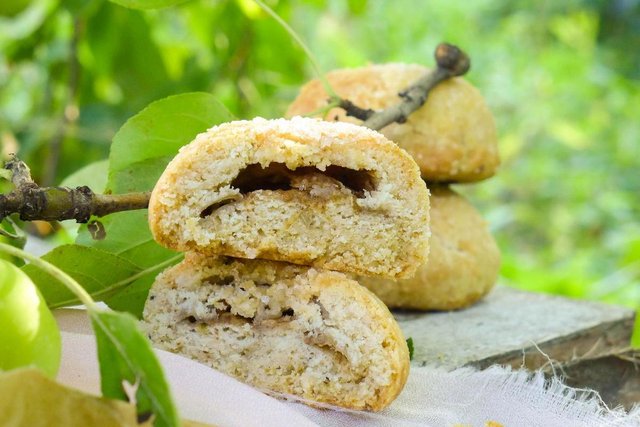 When there are a lot of fresh apples in the garden, there is an excellent option to recycle them, just the today's recipe is for this. It's very tasty and crumbly cookies with a delicate filling of apples, is not it a nice bonus?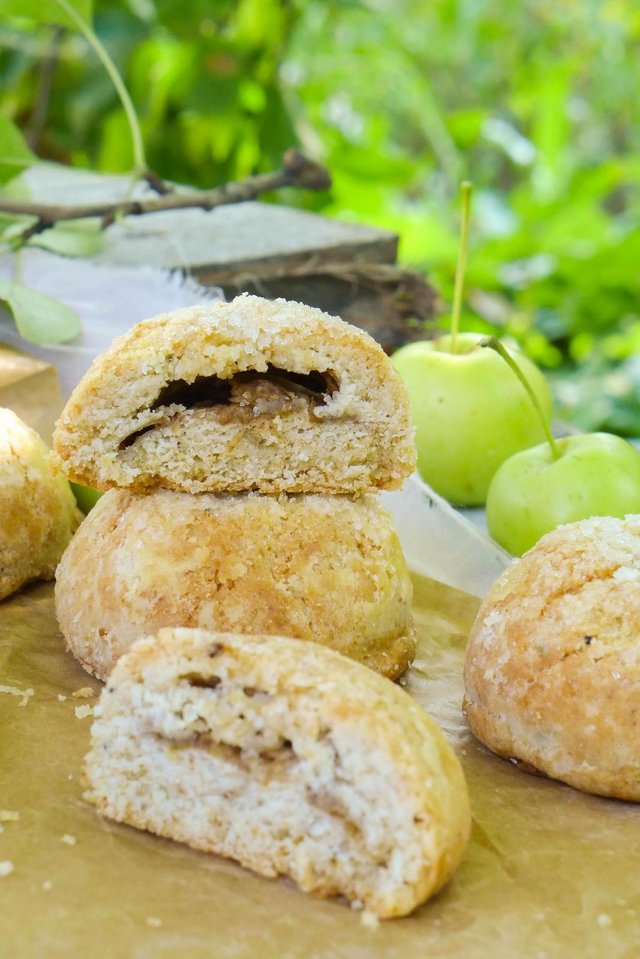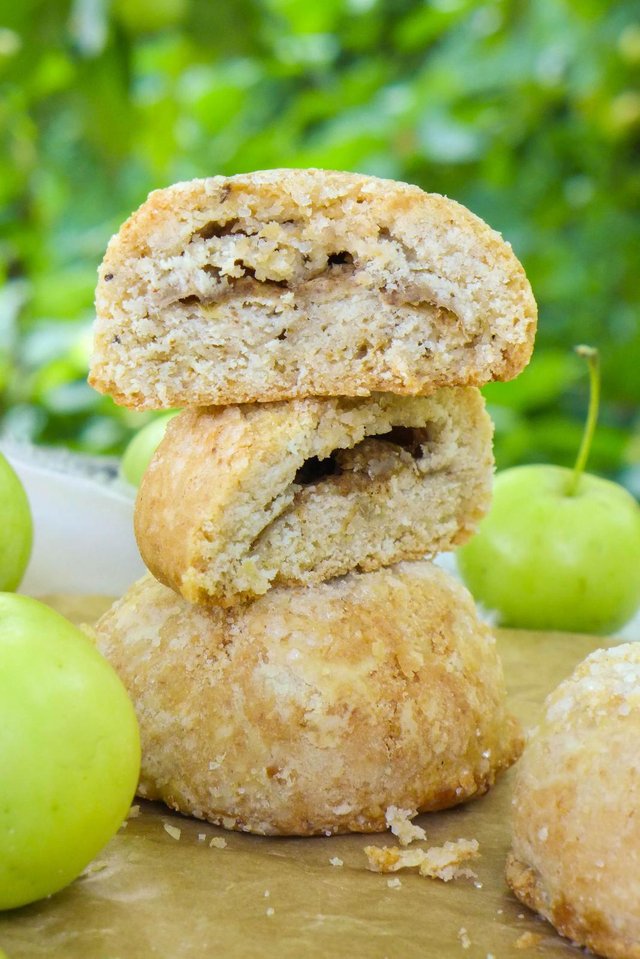 A pleasant soft dough and a juicy apple filling flavored with cinnamon, this is unusually delicious.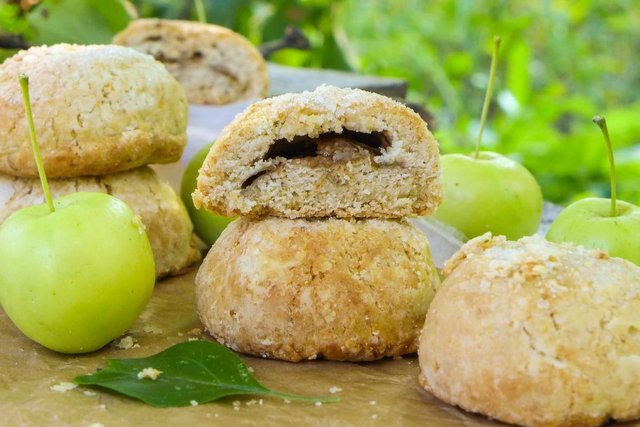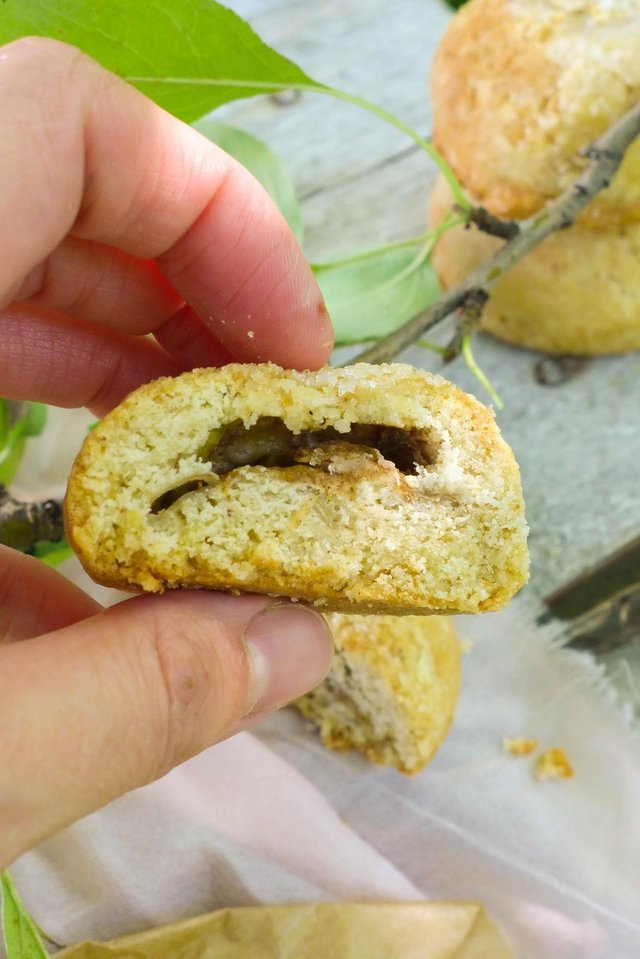 For the recipe we need:
Ingredients:
Apple - 1 pc.
Butter - 60 g
Brown sugar - 2 tbsp. Spoons
Cinnamon - 2 tbsp. Spoons
Flour - 310 g
Baking Powder - 1 tsp.
Sugar - 4 tbsp.
Yoghurt - 200 ml
Egg - 1 pc.
Cooking method:
Apples peel and cut into small pieces. In a frying pan, melt the butter, brown sugar and cinnamon. Then add the apples and mix well all for two minutes and then remove from the plate.
In the cup, sift flour and baking powder, add slices of butter there. Mix everything well. Add sugar and yogurt and mix and knead the dough again. Roll the toast into the formation and cut the round blanks using a mold. Then put the stuffing out of the apples and roll everything into small balls. Put the cookies in a baking dish with parchment paper and sprinkle the cookies with sugar. Bake cookies at a temperature of 180 degrees 25-30 minutes.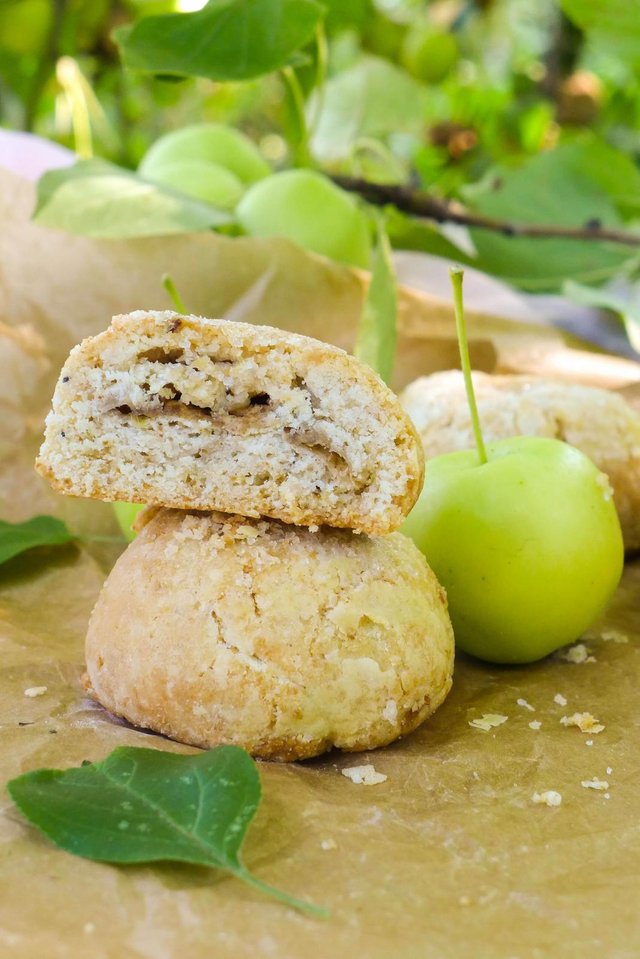 As a result, you get a beautiful and very tasty cookie, which your family will appreciate.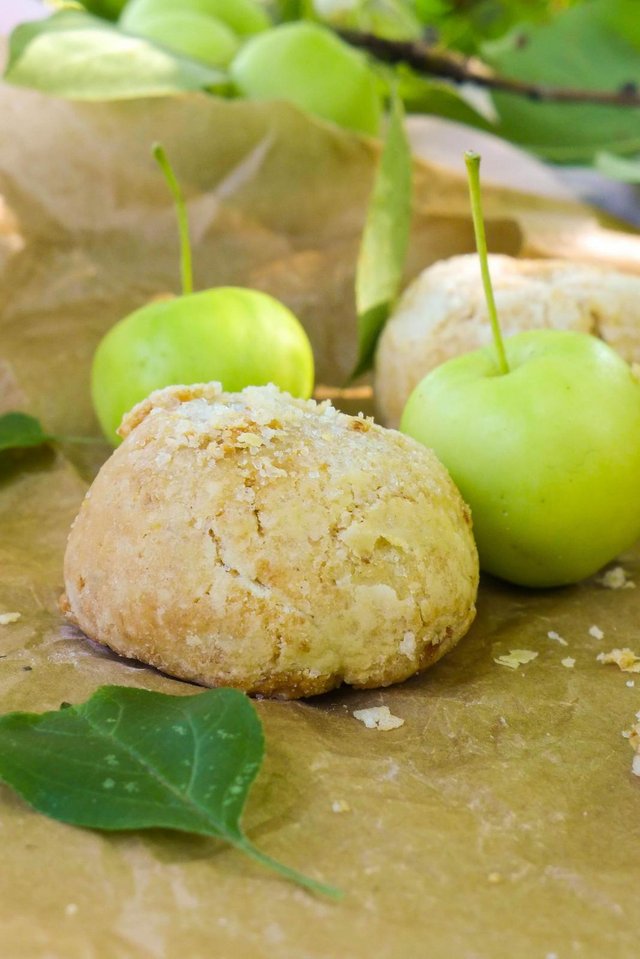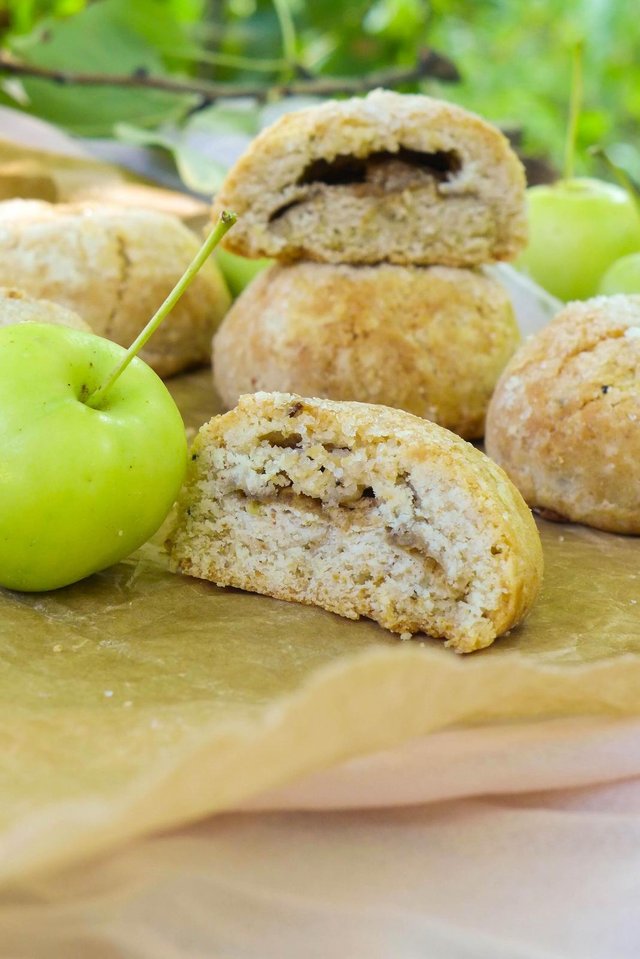 I think this is an excellent dessert for tea. Especially when the season of apples starts it's nice to pamper yourself with cookies with apples and cinnamon.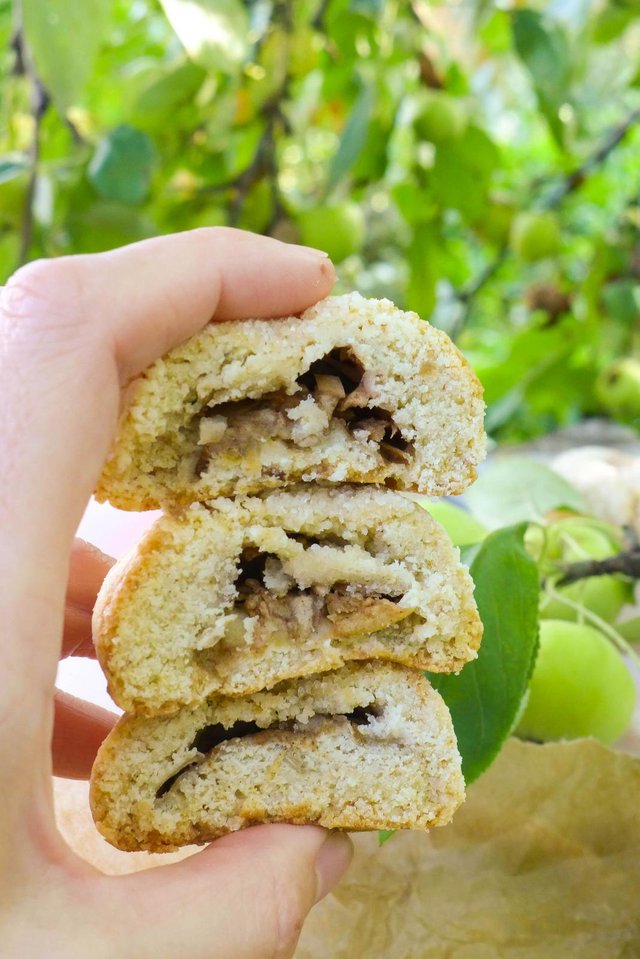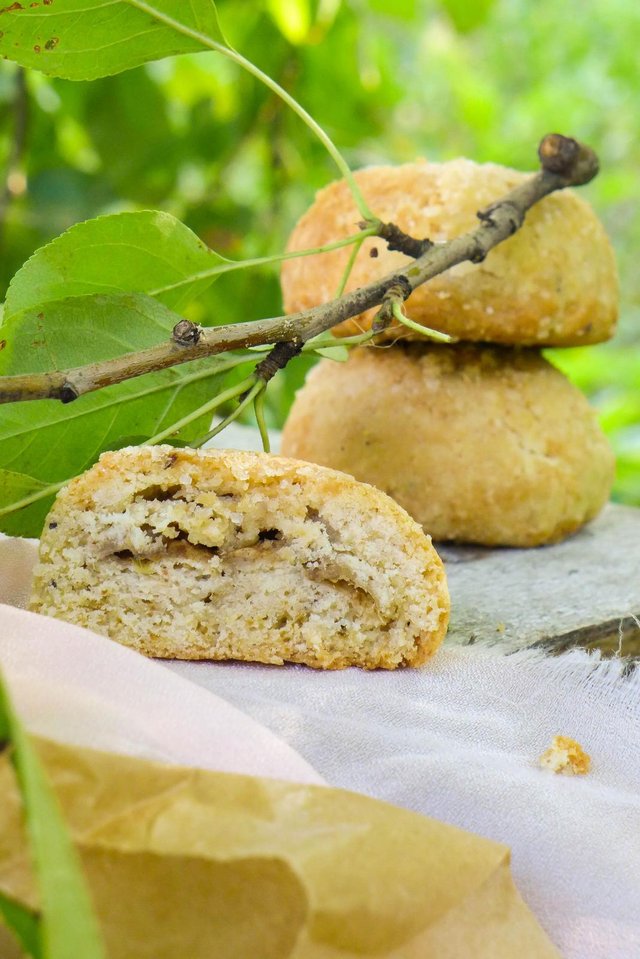 Be sure to try to cook this cookie, I think you will succeed :).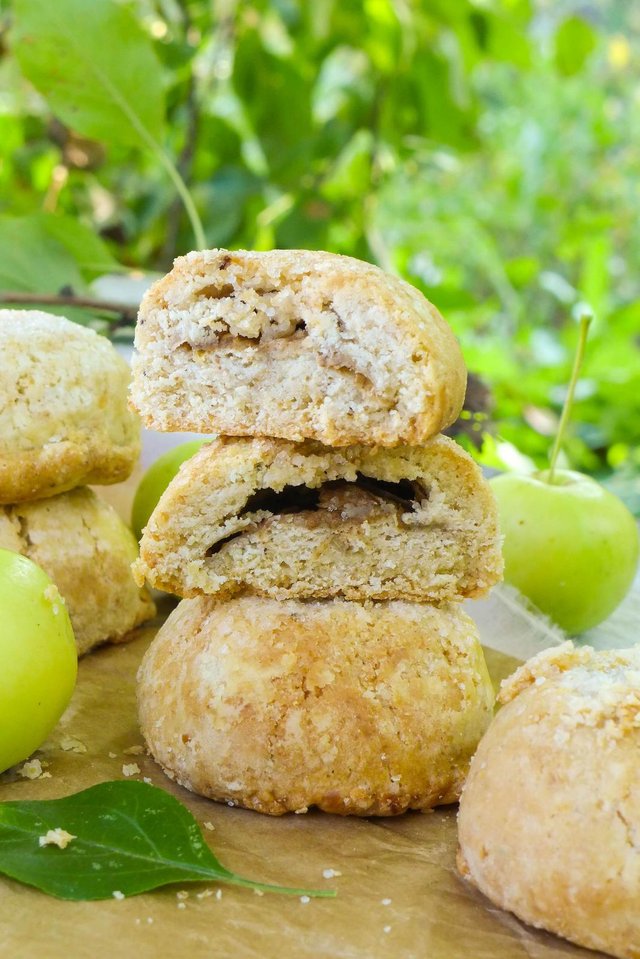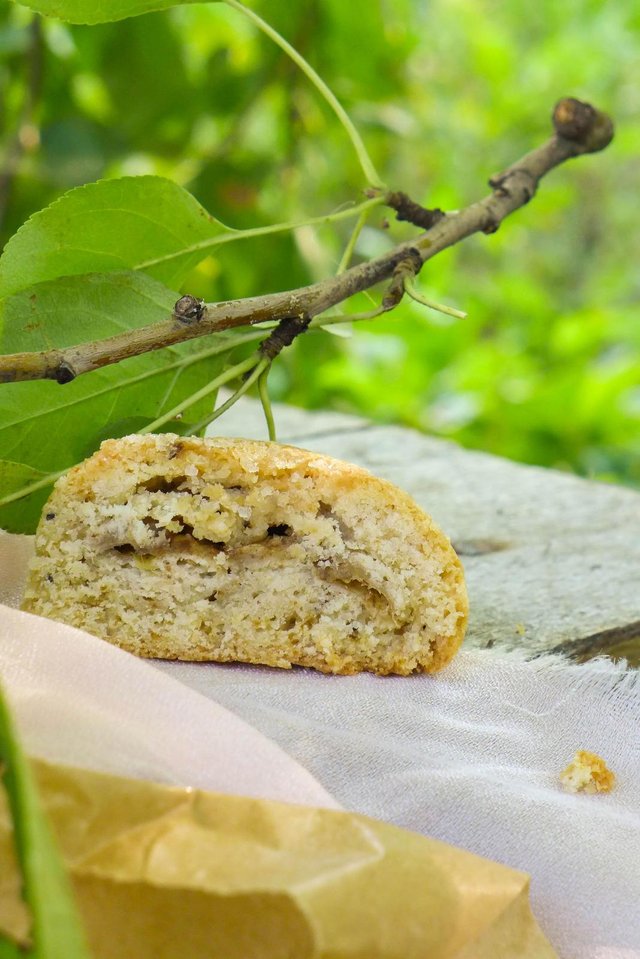 Bon Appetit!
---
I hope you liked my photos, thanks for watching and enjoy every photo because it's so beautiful ..
---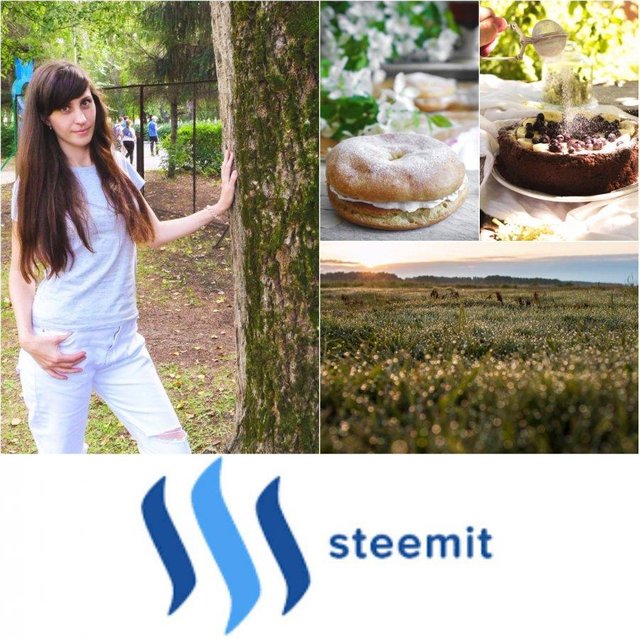 ---
Here you can see my latest recipes:
---