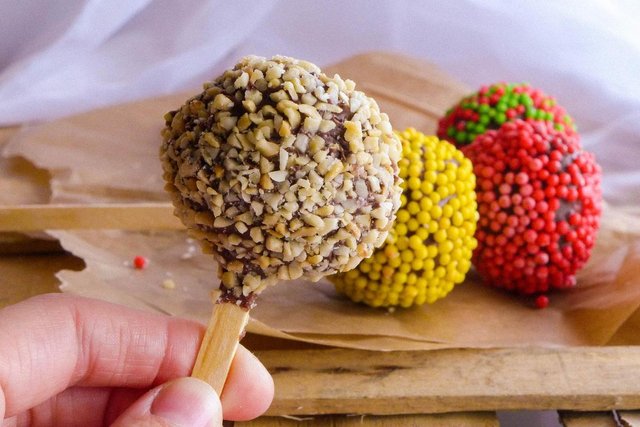 Friends, today I want to show you a very simple recipe for chocolate dessert, which your children will appreciate. This is a chocolate cakes that does not have to be baked in the oven and this cakes is made very quickly and simply.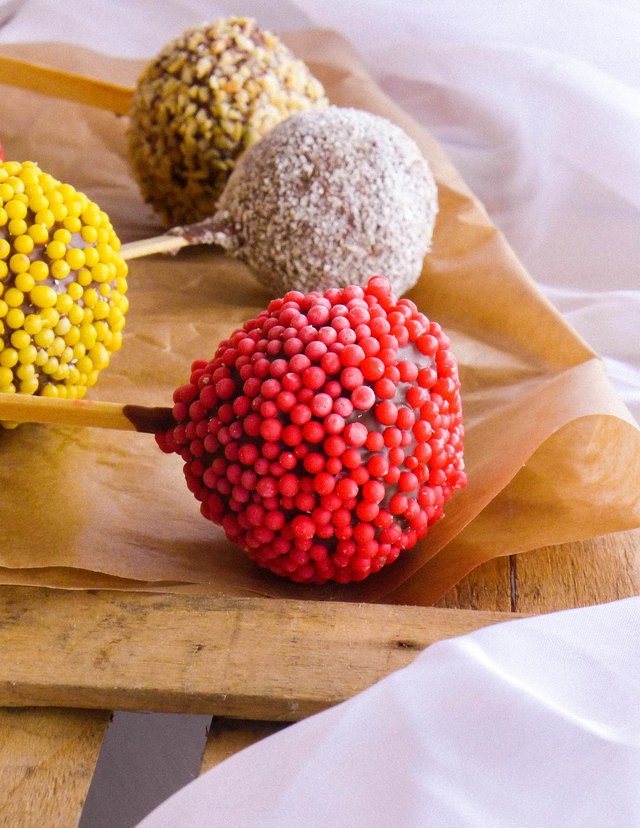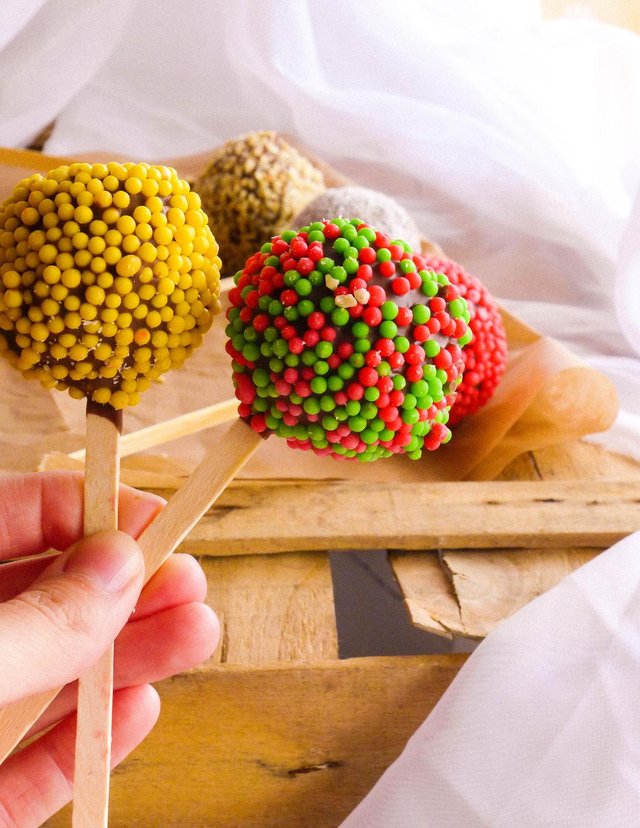 For the recipe, you will need the usual ingredients that you can find at home, such as biscuits, cocoa, chocolate and butter.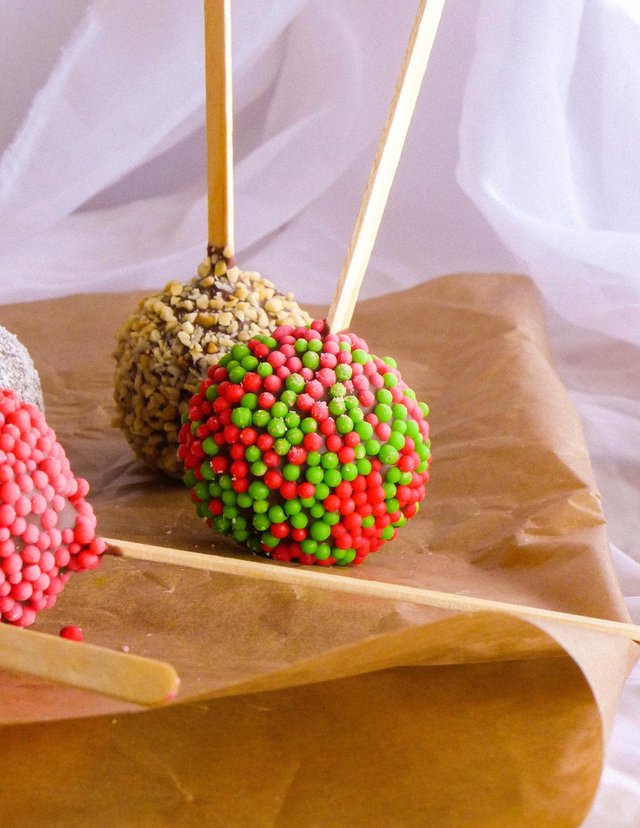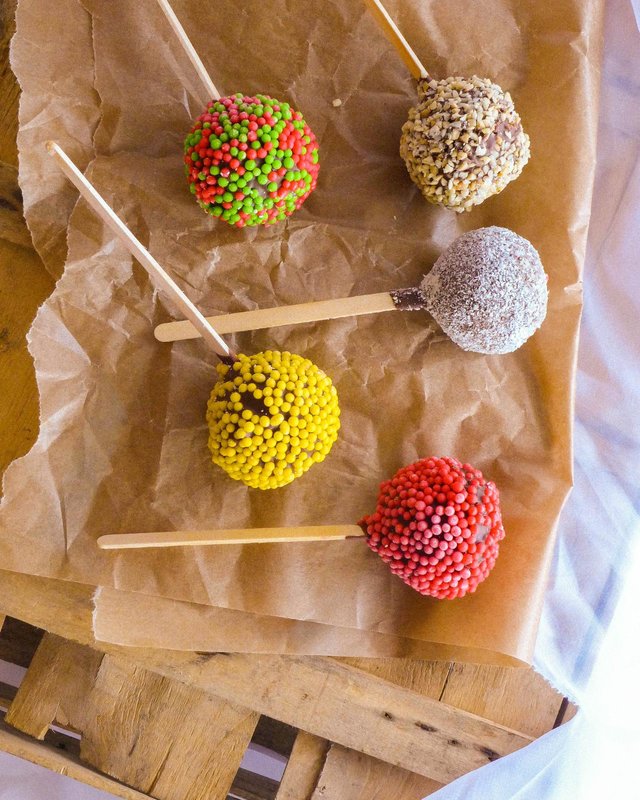 The cakes can be decorated with nuts, coconut shavings and colored sweets.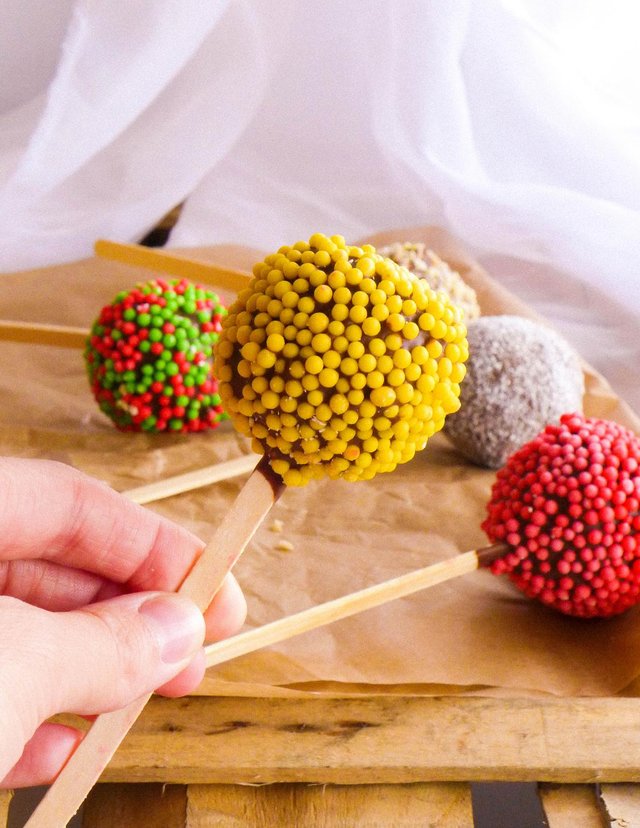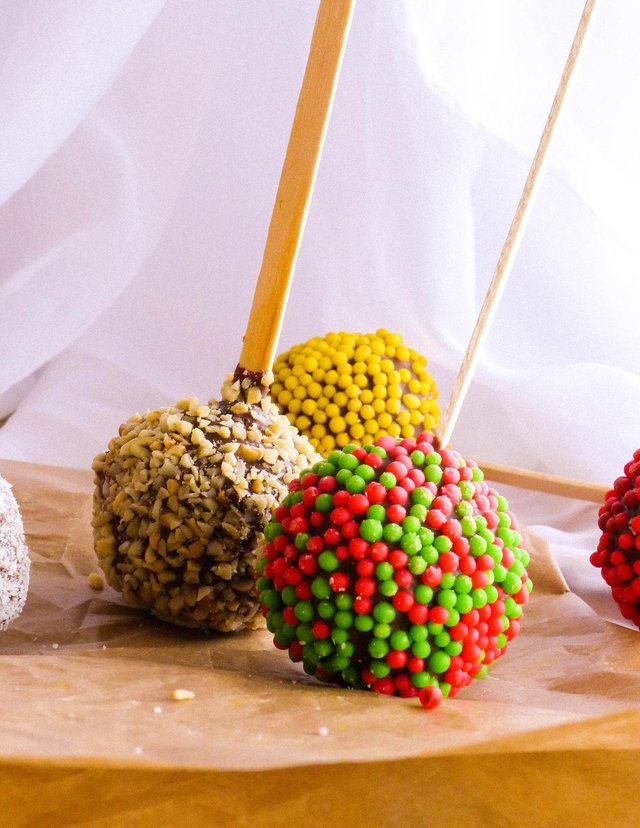 Ingredients:
Cookies - 300 g
Cocoa - 4 tbsp. Spoons
Butter - 120 g
Sugar - 100 g
Chocolate - 100 g
For decoration:
Nuts - 30 g
Coconut shavings - 30 g
Colored sweets - 50 g
Cooking method:
Cookies are ground in a mixer until a fine crumb is formed. In a deep cup, mix the soft butter, sugar and cocoa until smooth. Add the cookies to the chocolate mass and mix well. From the resulting chocolate mass, make small balls. Put a wooden stick on each ball. Melt the chocolate and dab the chocolate balls and then sprinkle every ball with any sprinkling that you like. You can also use nuts, coconut shavings and colored sweets. Then, remove the chocolate cakes in the refrigerator for 2 hours, so that it stiffens.
As a result, you can please your children with such a delicious dessert and it's just amazing! :).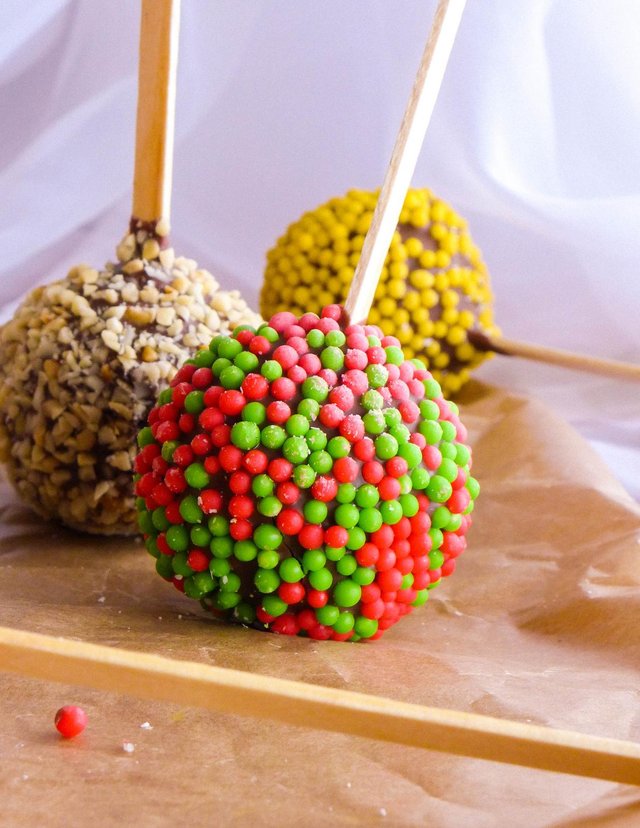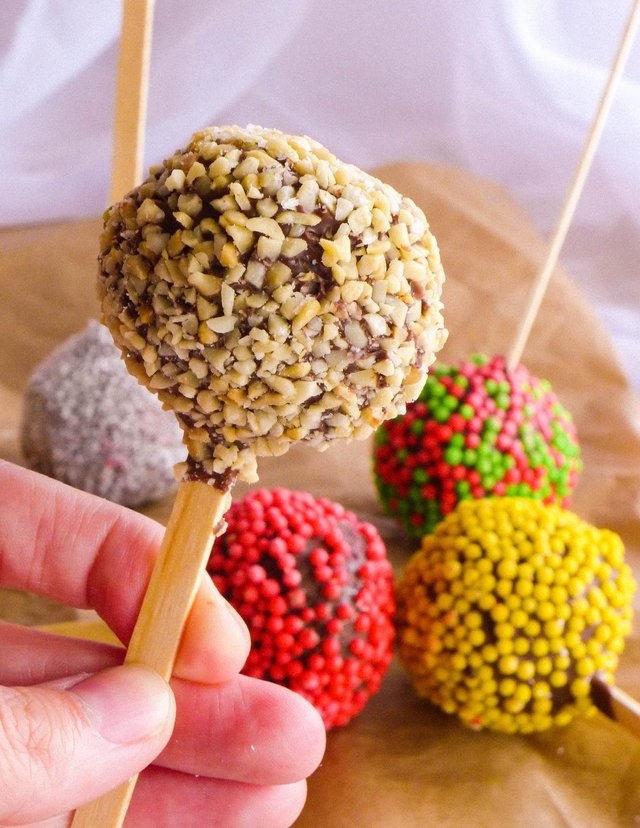 I think it will be interesting for you to cook such a dessert with the children. Good luck!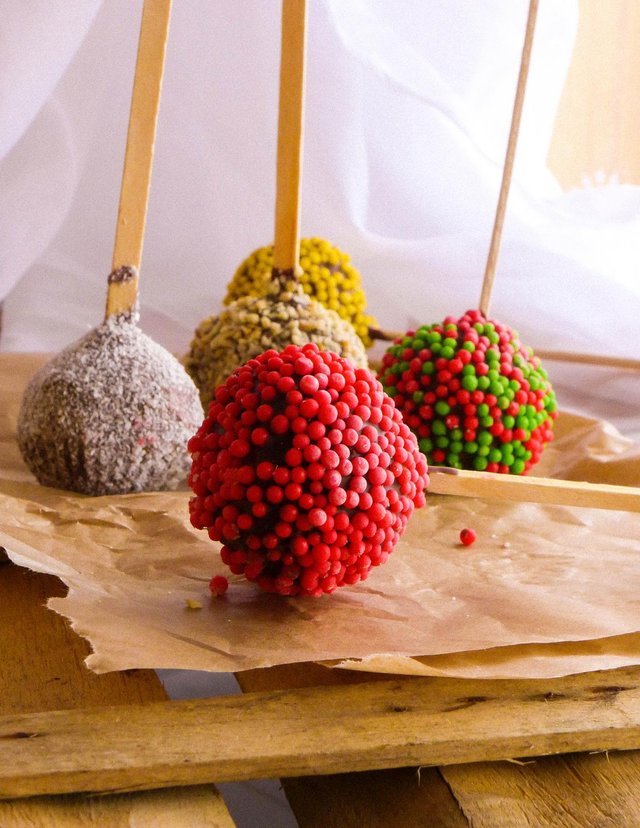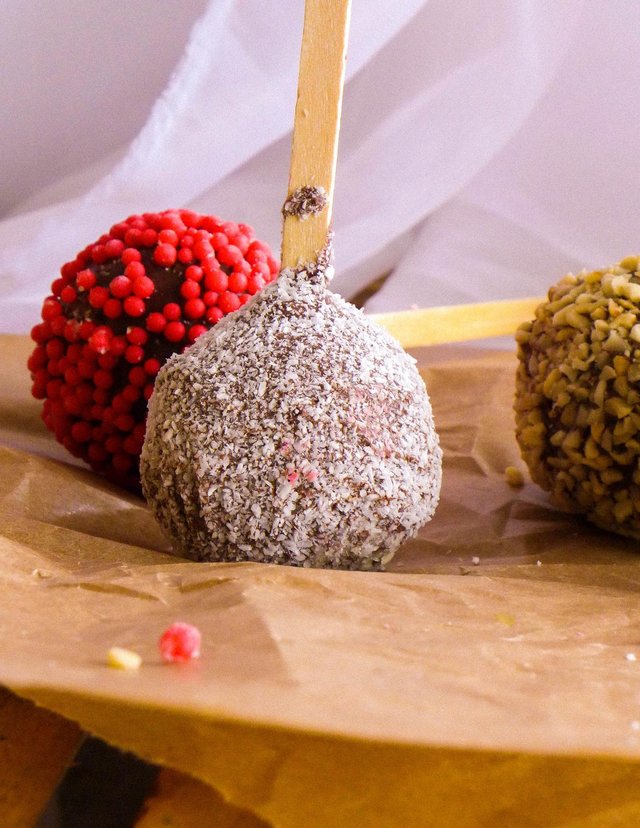 Bon Appetit!
---
I hope you liked my photos, thanks for watching and enjoy every photo because it's so beautiful ..
---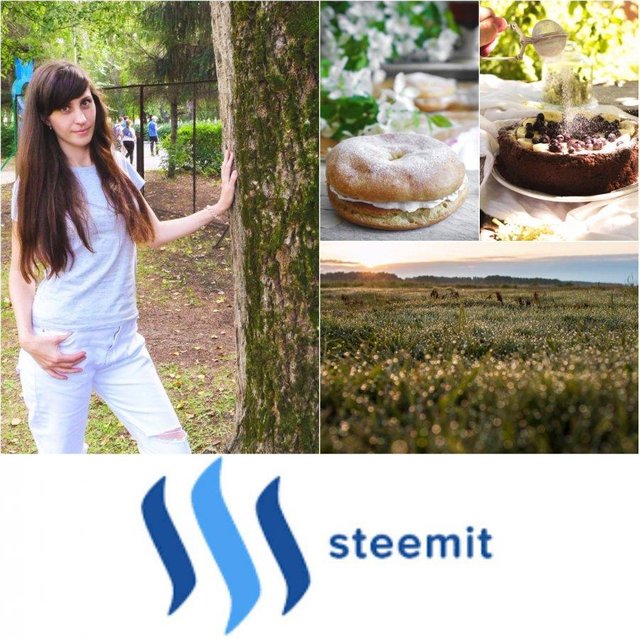 ---
Here you can see my latest recipes:
---