Weekends are an excellent occasion to prepare a dessert for the whole family.
---
Today I want to show you a recipe for an unusual cakes with a delicate cream of cream and berries. The idea of the recipe is that it is elementary, it's very simple, just for the weekend, after cooking which you can easily get out into the nature and relax by trying this cakes.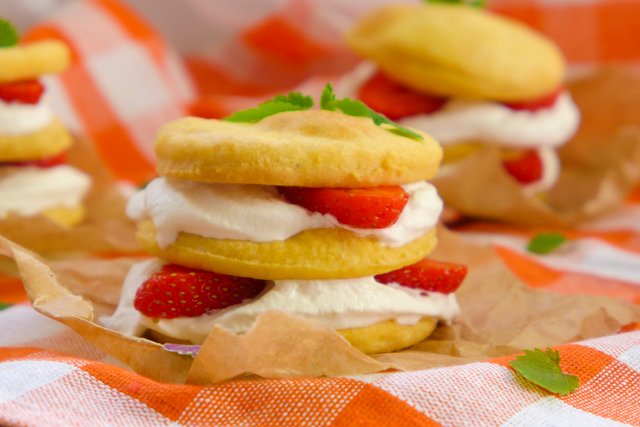 You only need to put all the ingredients together and this is a big time saving. Knead the dough and bake it. Then make a gentle cream and cut the strawberries.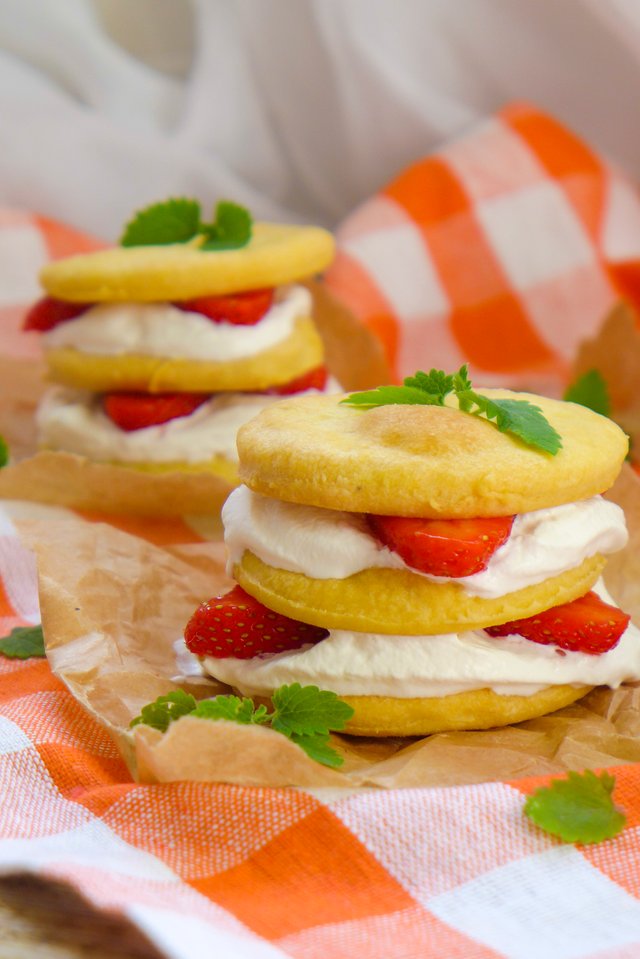 But the most amazing thing is that you will enjoy cakes so that you can not forget his taste.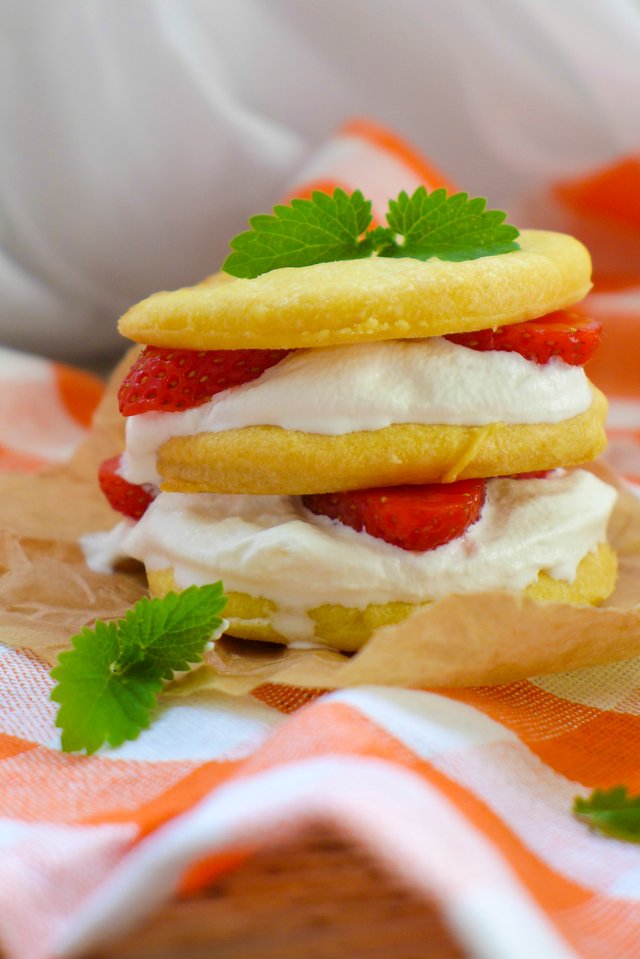 Ingredients:
Dough:
Butter - 180 g
Flour - 280 g
Sugar - 3 tbsp. 
Salt - 1/4 tsp.
Icy water - 60-100 g
Cream:
Vanil - 10 g
Cream - 100 ml
Sugar powder - 100 g
Strawberry 50-100 g
Preparation:
In a large bowl, mix the flour, sugar and salt. Then cut the butter into cubes and put into the flour. Mix everything well with the hands., When a small crumb is formed, add ice water and knead the dough. Remove the dough for an hour in the refrigerator.
At this time, prepare the cream. Whip the cream with sugar and vanilla with a mixer until a thick mass forms. Cut the strawberries into small slices.
Roll the cold dough on a board and cut the small circles using a shape. Put the circles of dough in a mold pre-covered with parchment paper and bake at a temperature of 180 degrees for 10-15 minutes.
When the cakes are ready let them cool down completely. Then combine the cakes with cream and decorate everything with strawberries and fresh mint.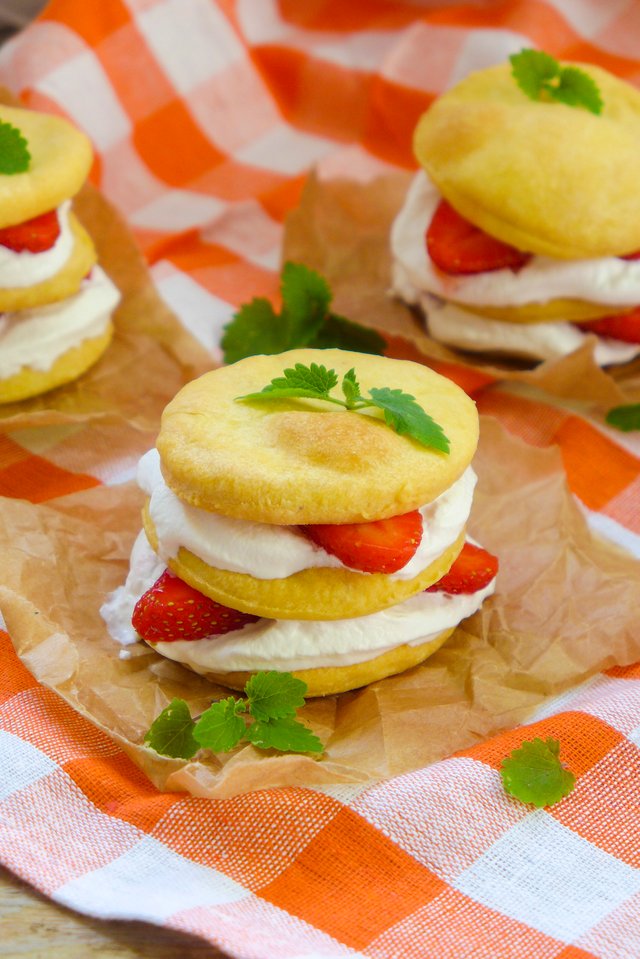 The cakes turns out so surprisingly beautiful and tasty that I want to cook it again and again. It's a real pleasure to create beauty, I like it!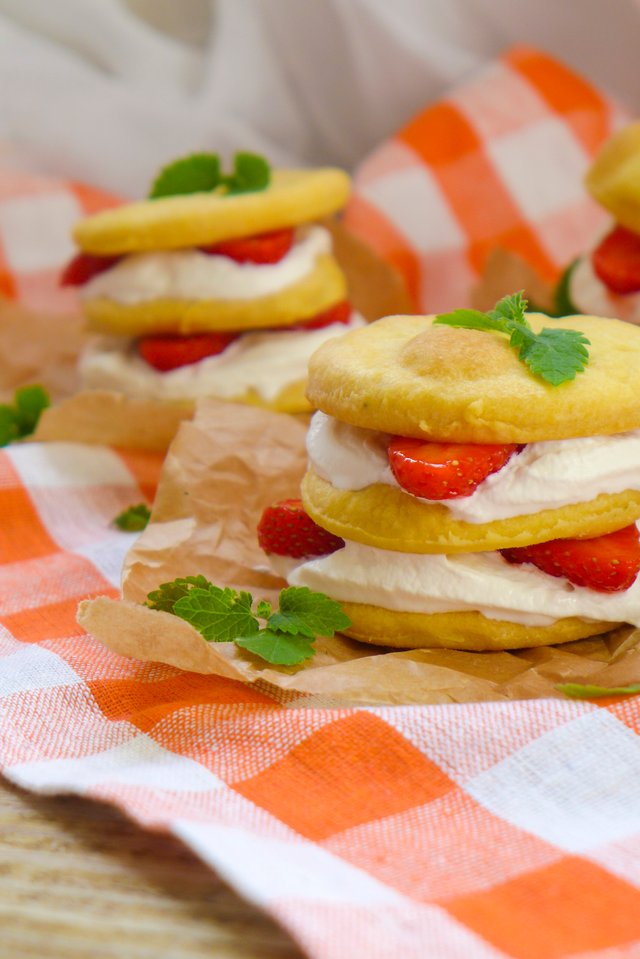 Such a cakes is very important in the summer. There are many bright colors that create strawberries and mint, there is also light negligence and a rich taste and aroma!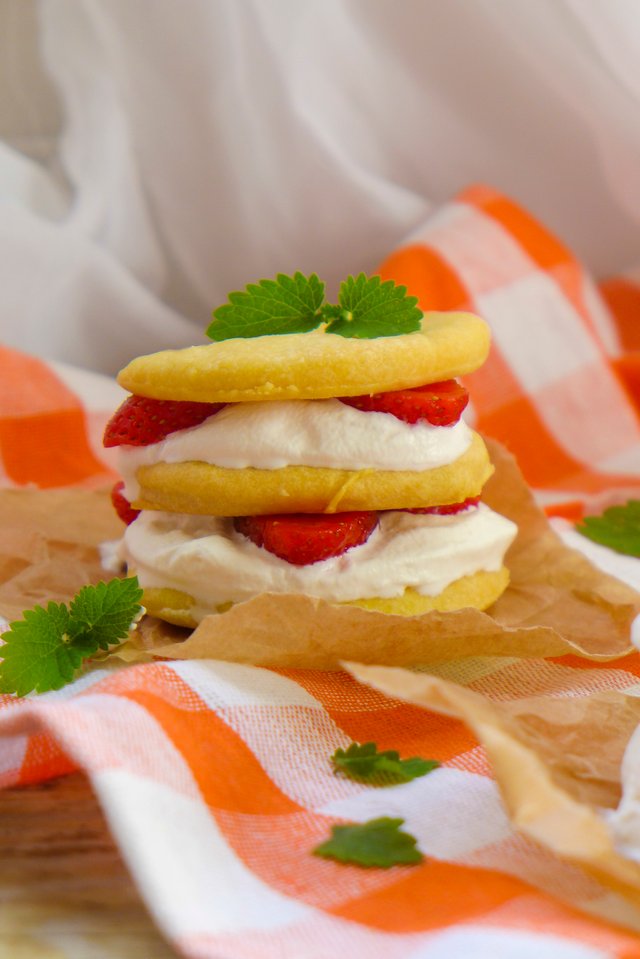 Cream and dough perfectly combine together, and the strawberry gives freshness and brightness.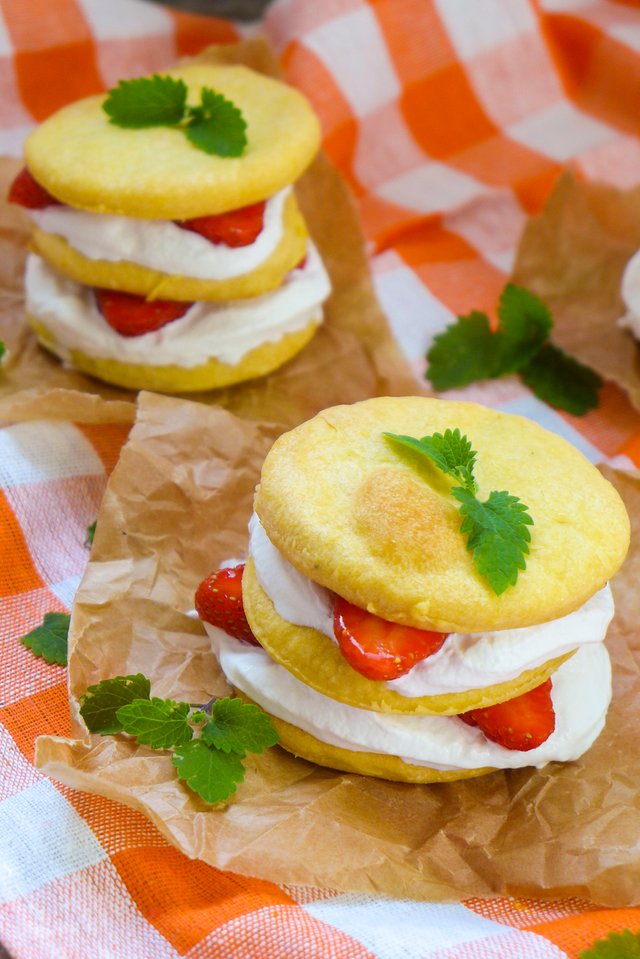 Try to cook! :)
Bon Appetit!
---