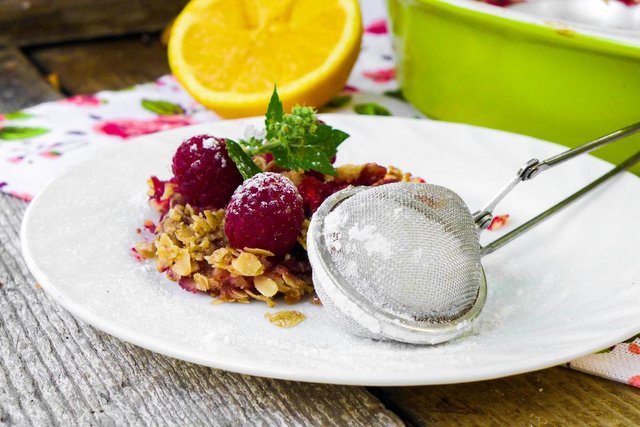 Friends today I have for you a great idea for breakfast - berry crumble. If you run out of ideas, what is interesting to cook for breakfast and you are not prepared to feed children with porridge, this recipe is for you!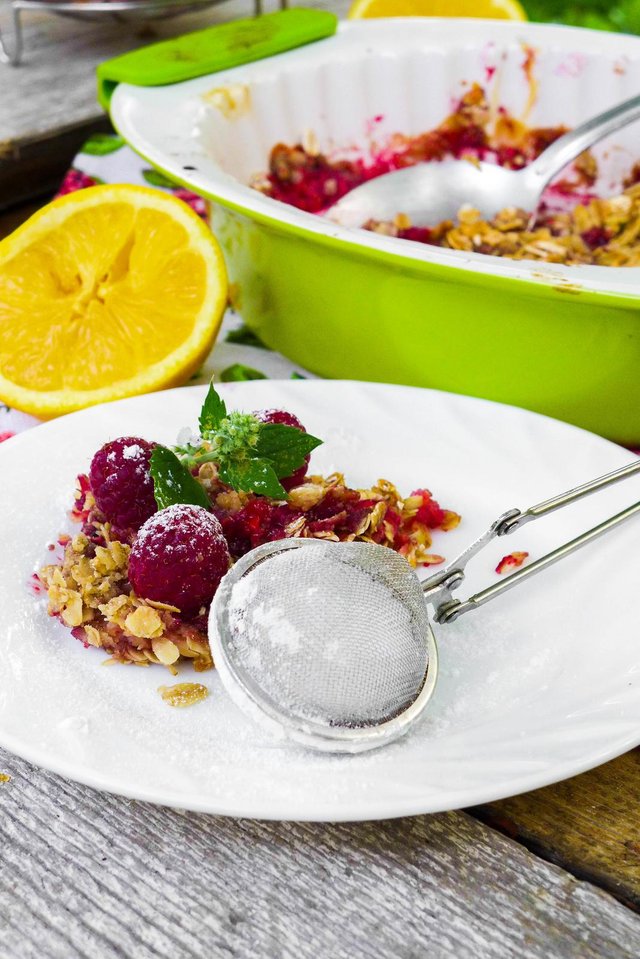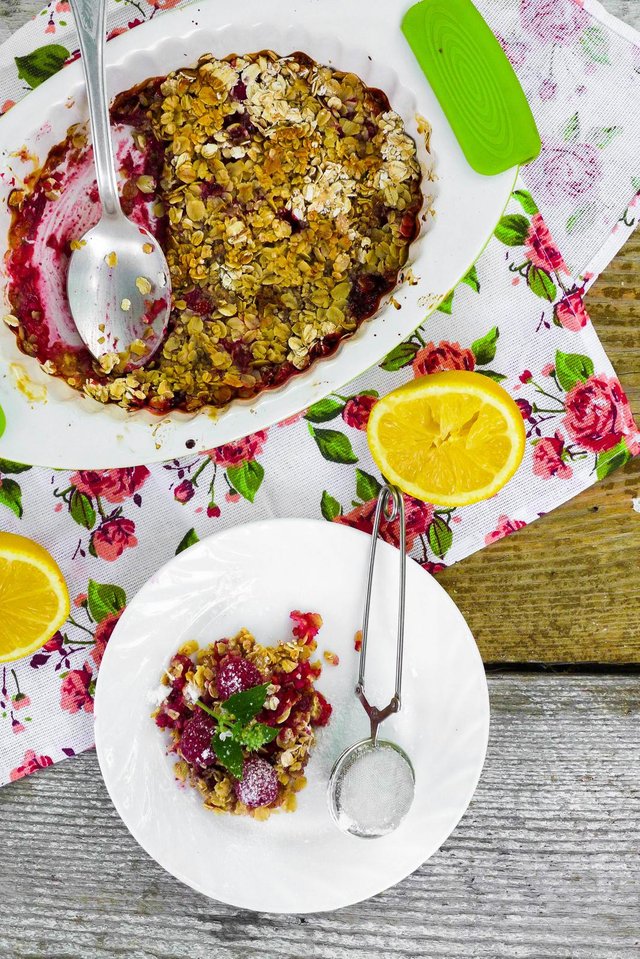 It is a unique dessert using any berries and all known oatmeal. Using these ingredients together we get an incredibly berry berry dessert.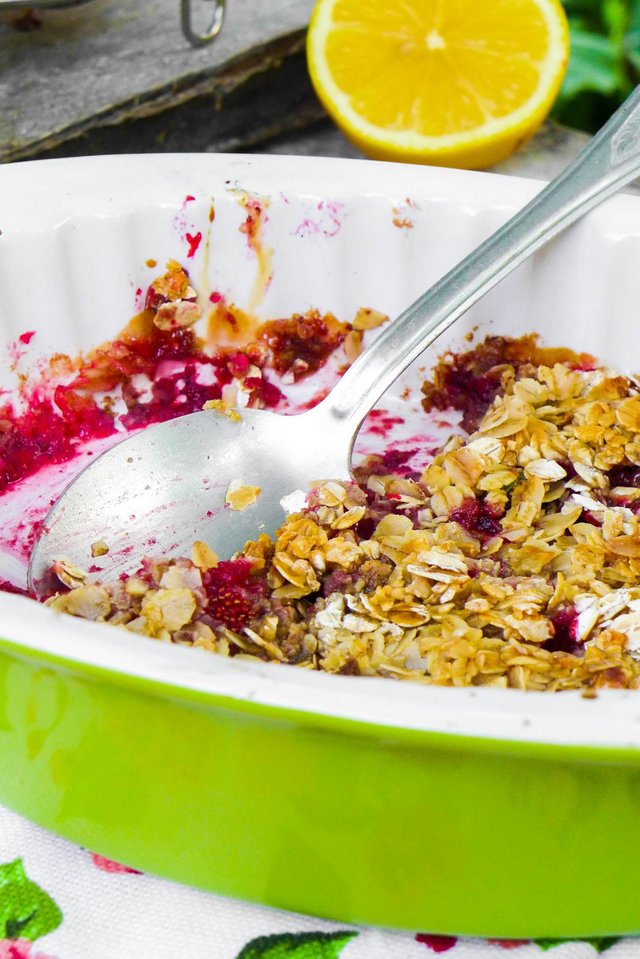 This dessert is especially pleasant to cook in the season of berries, when there are a lot of them in the garden. In the end, you will get plenty of vitamins and a nutritious breakfast.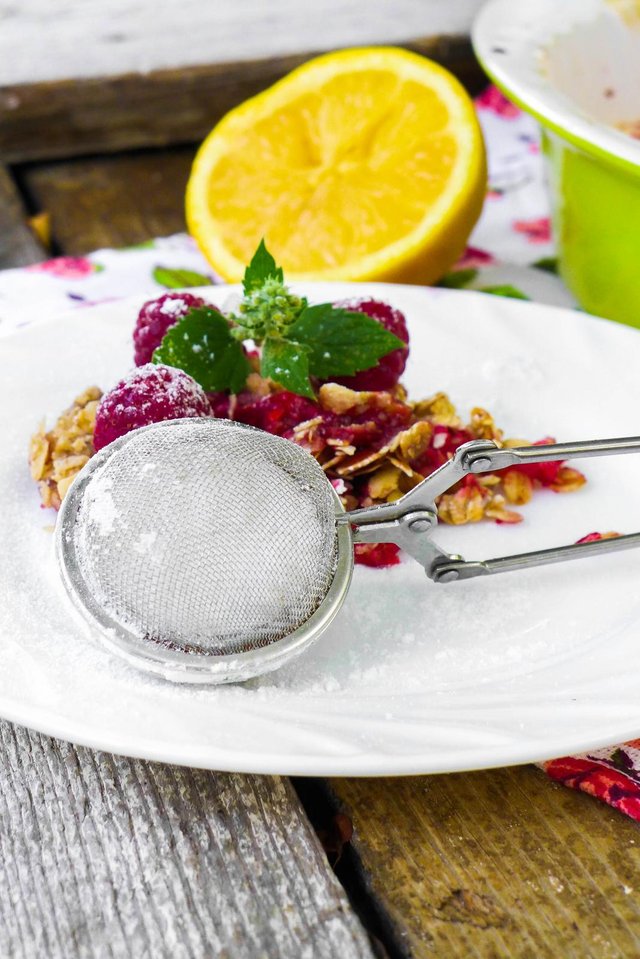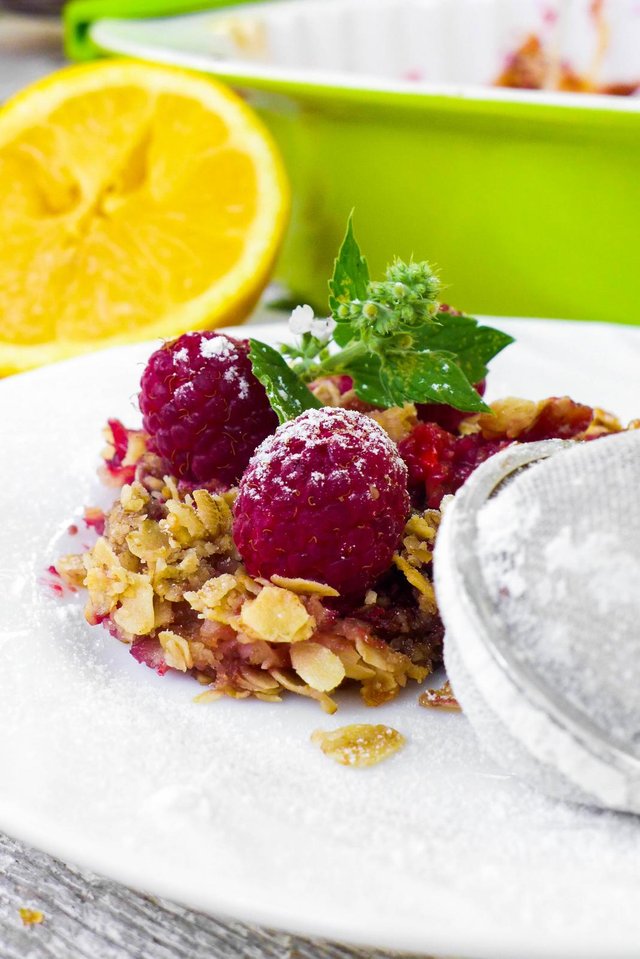 For the recipe we need:
Ingredients:
Strawberries - 200 g
Raspberry - 200 g
Mint
Lemon - 1 pc.
Honey - 100 g
Oatmeal flakes - 300 g
Nuts - 150 g
Butter - 50 g
Cooking method:
Wash and dry the berries. Put the berries in a baking dish and add mint leaves.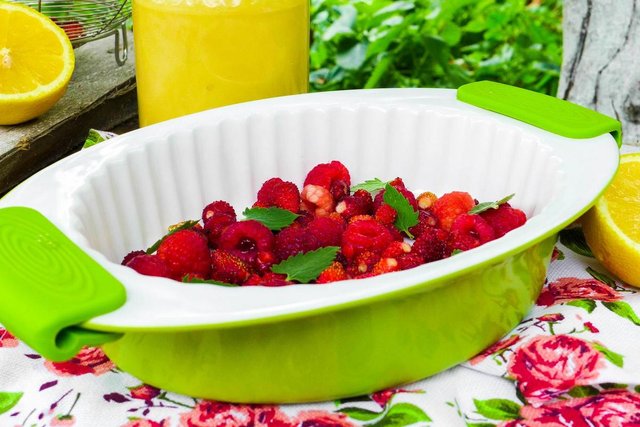 Pour the berries with lemon juice.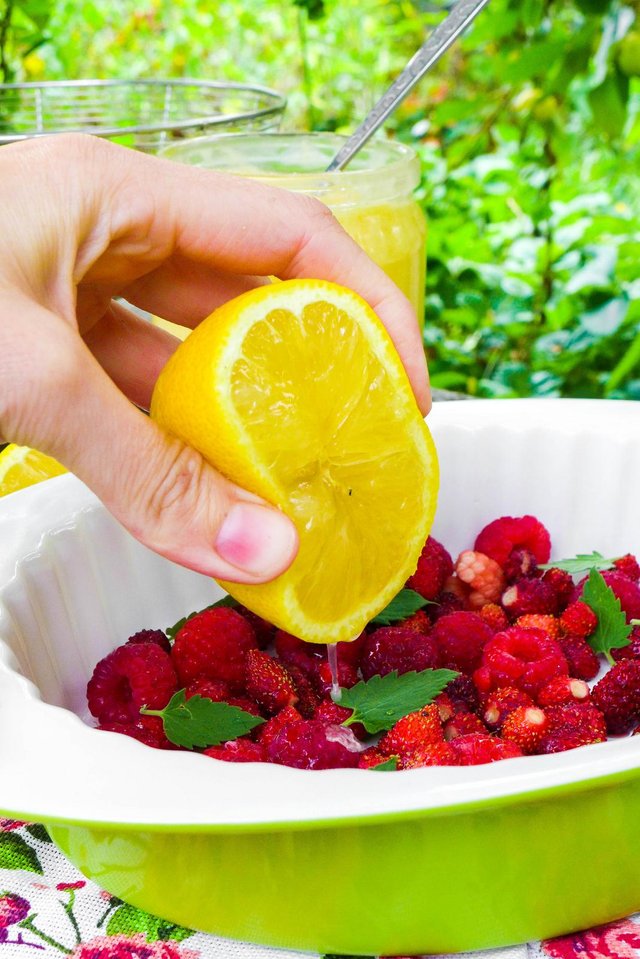 Cover the berries with honey.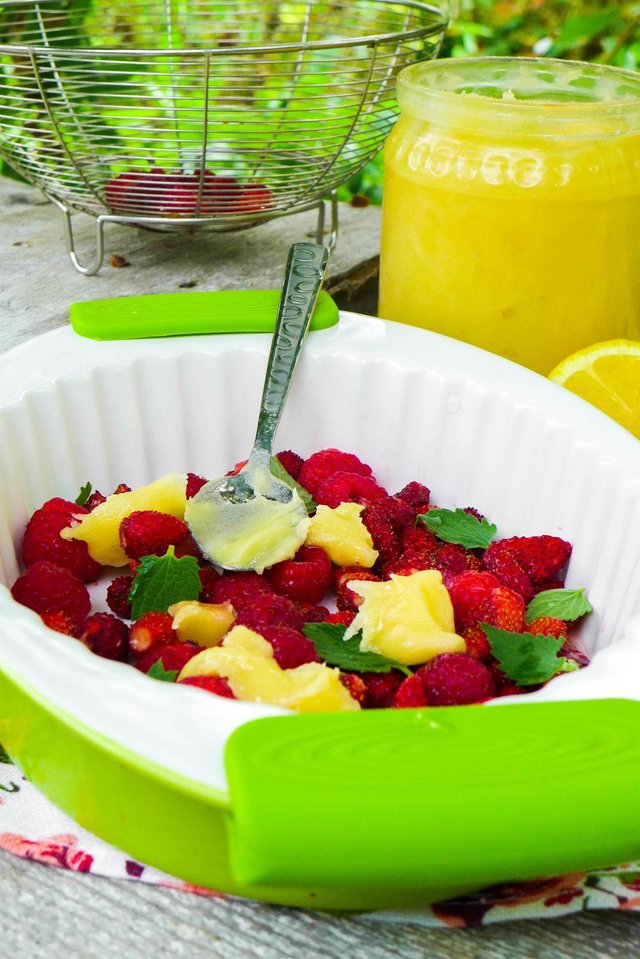 Grind the nuts in a blender and add them to the berries.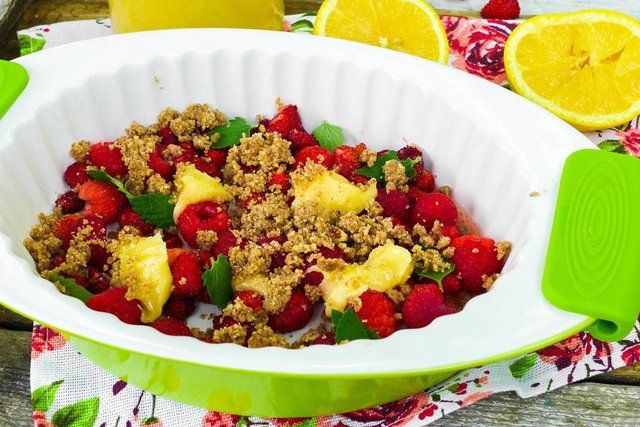 Then put some oat flakes and pieces of butter.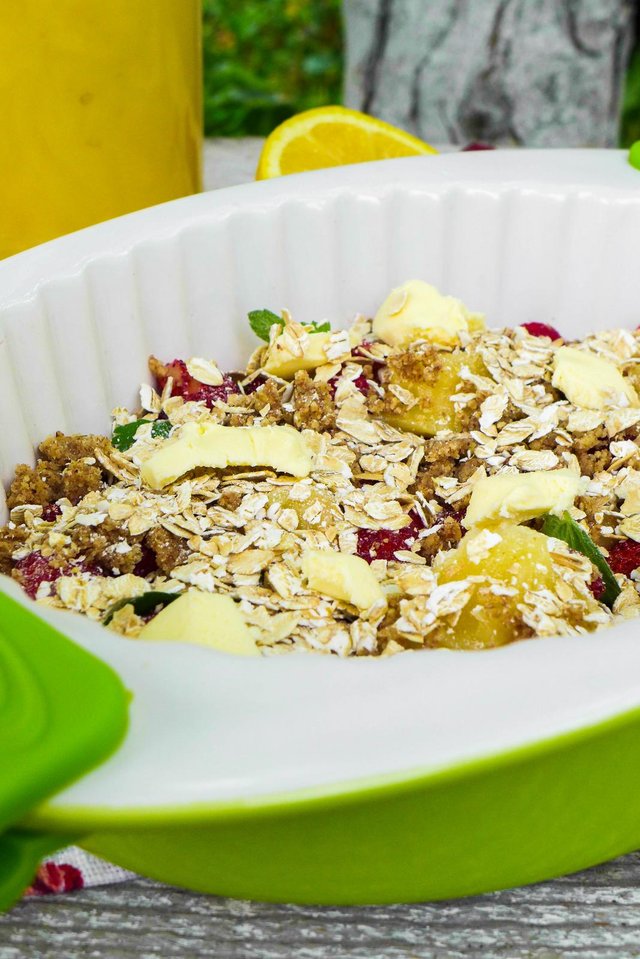 Next lay out the remainder of the oatmeal and add more pieces of honey.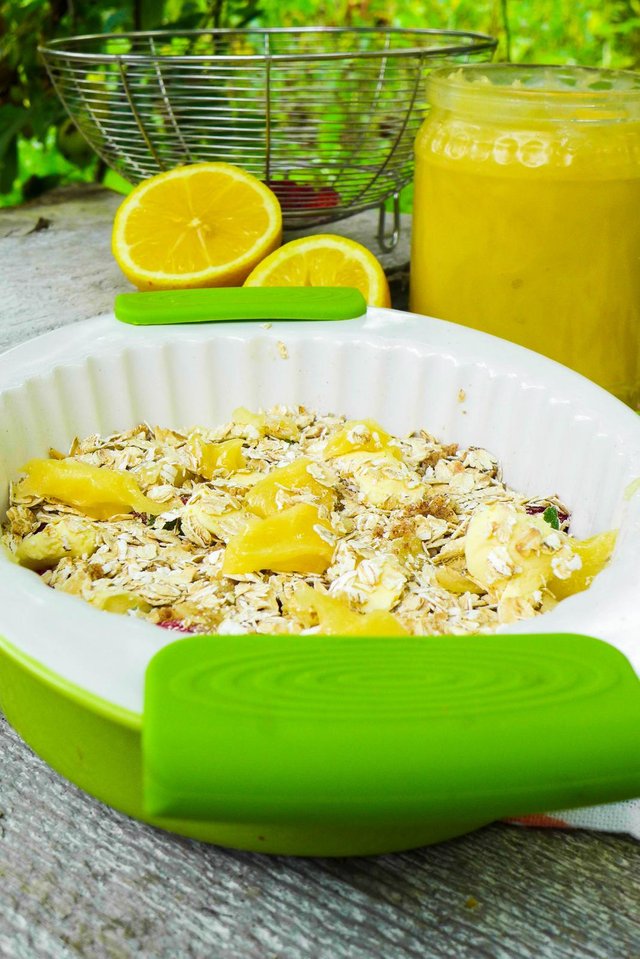 Bake the dessert at 180 degrees for 10-15 minutes.
As a result, you get an ideal berry crumble and almost in a few minutes. The berries will retain their shape and impregnate the oat flakes with their juice and aroma.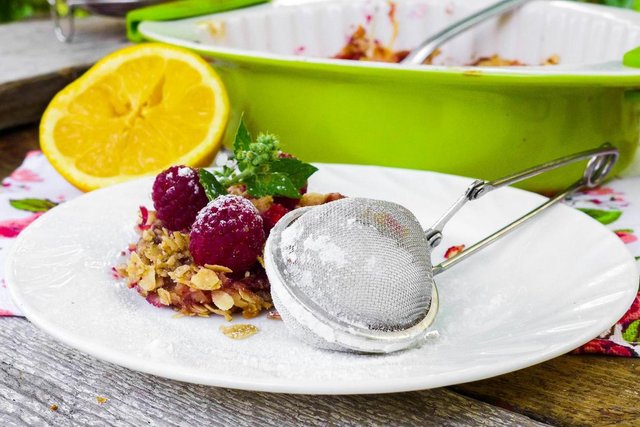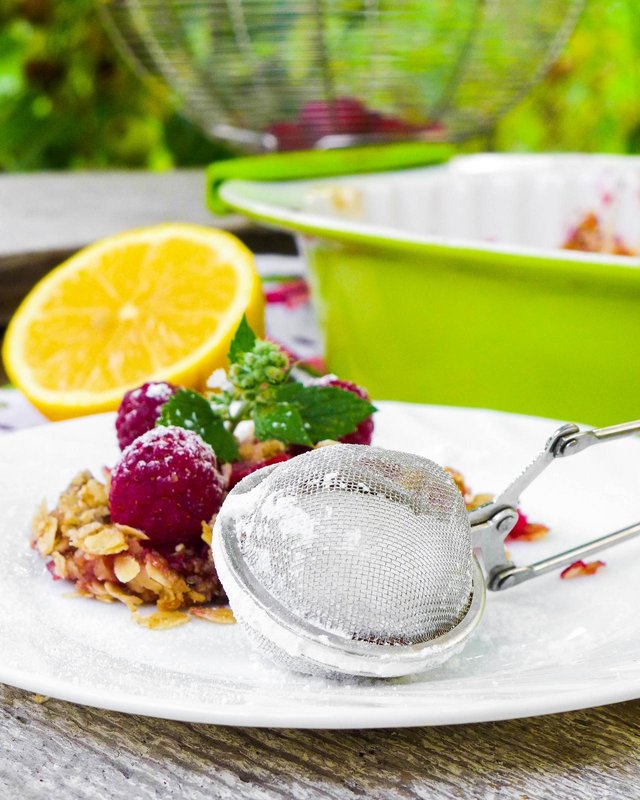 The recipe is still interesting because every time you can use any berries that you just like and change nuts for example for seeds and get a completely new taste and it's just great!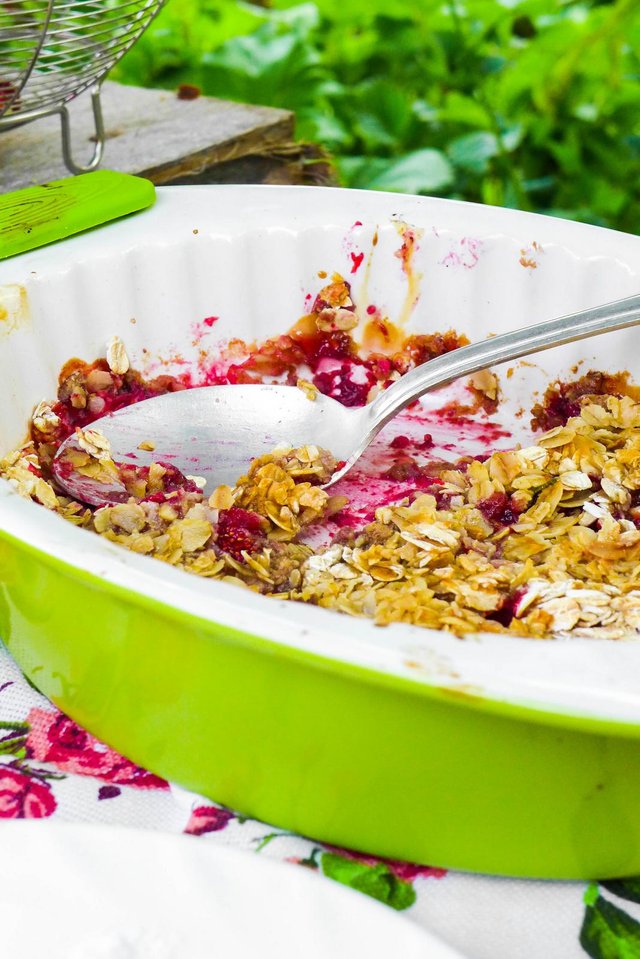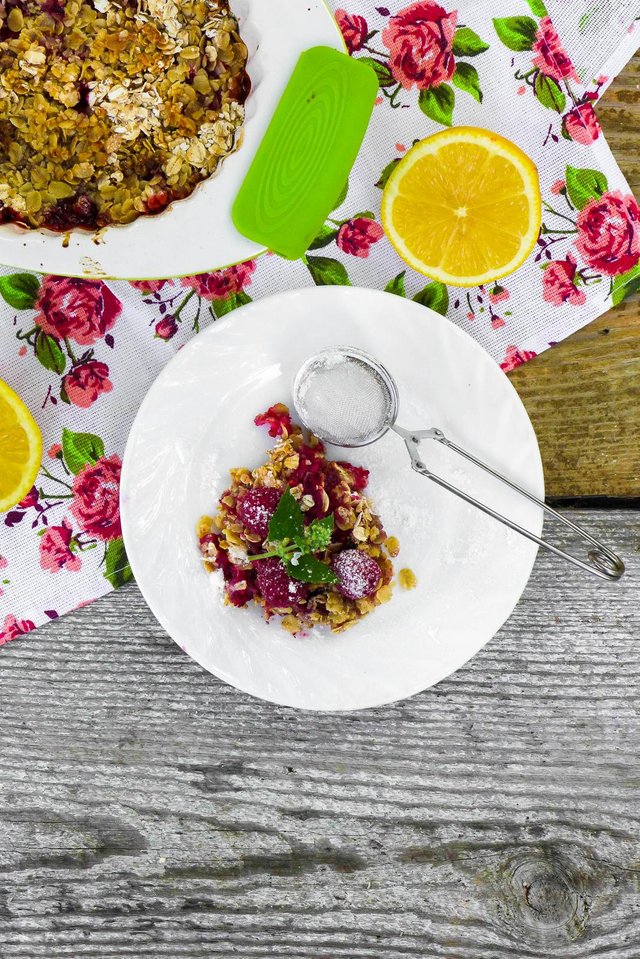 Berry crumble is a simple and tasty dessert and that the most important is a very useful dessert.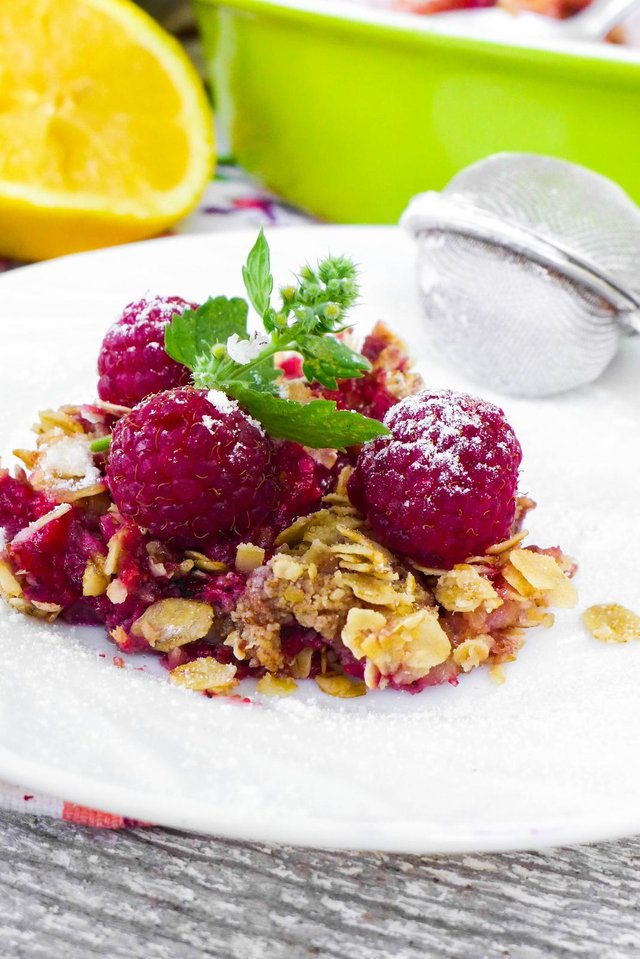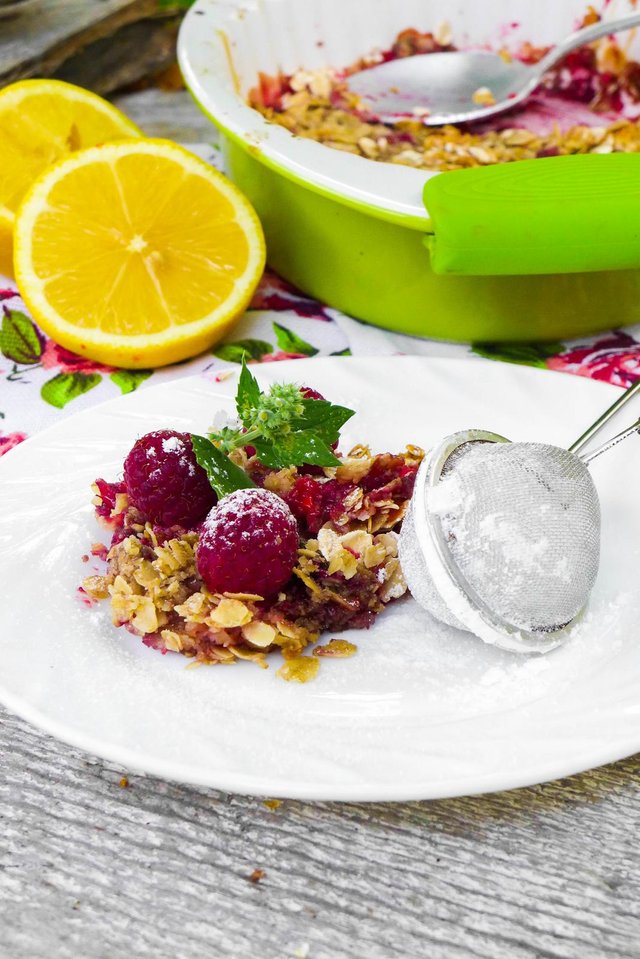 Try to prepare a berry crumble at home. Good luck!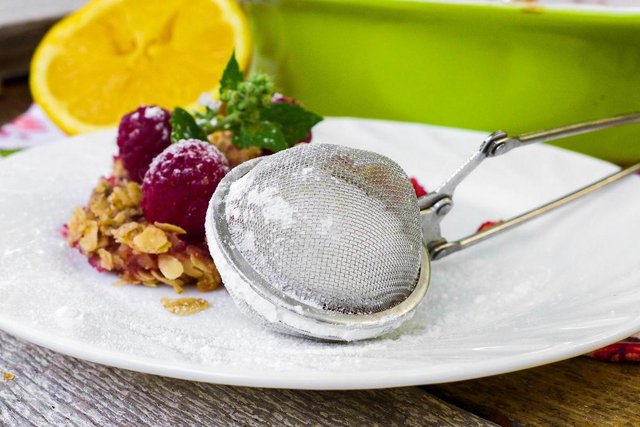 Bon Appetit!
---
I hope you liked my photos, thanks for watching and enjoy every photo because it's so beautiful ..
---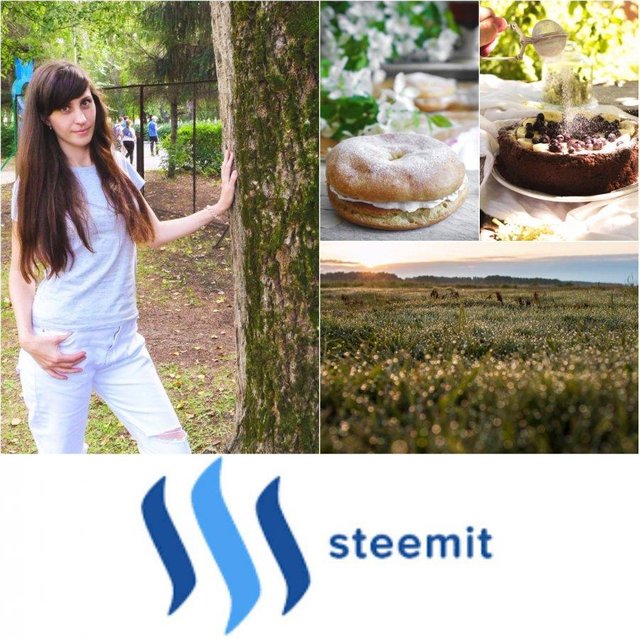 ---
Here you can see my latest recipes:
---