Have a nice day, everyone! Today I want to remember and show you the recipe for an incredible chocolate cake with currants. It's such a simple recipe that I think it will definitely come in handy!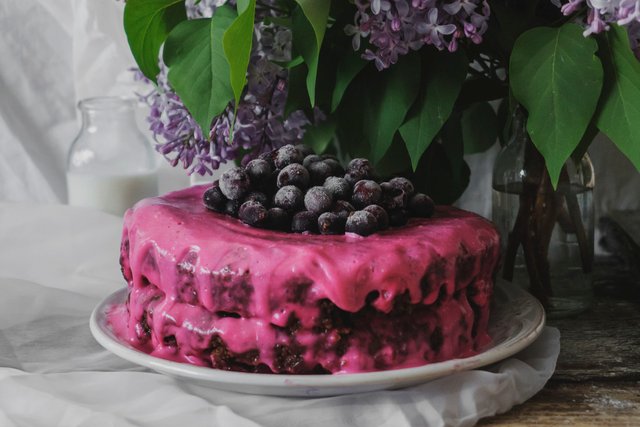 This is my favorite recipe for chocolate cake in combination with the currant is just a chic taste.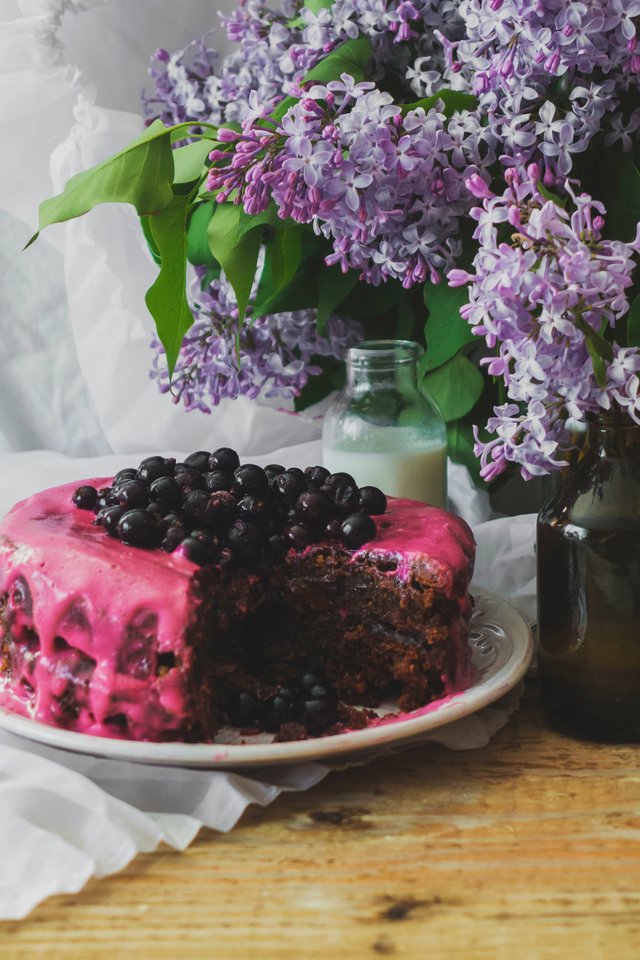 The cake has a very delicate texture and moderate moisture. Bright currant cream makes the cake very bright and beautiful.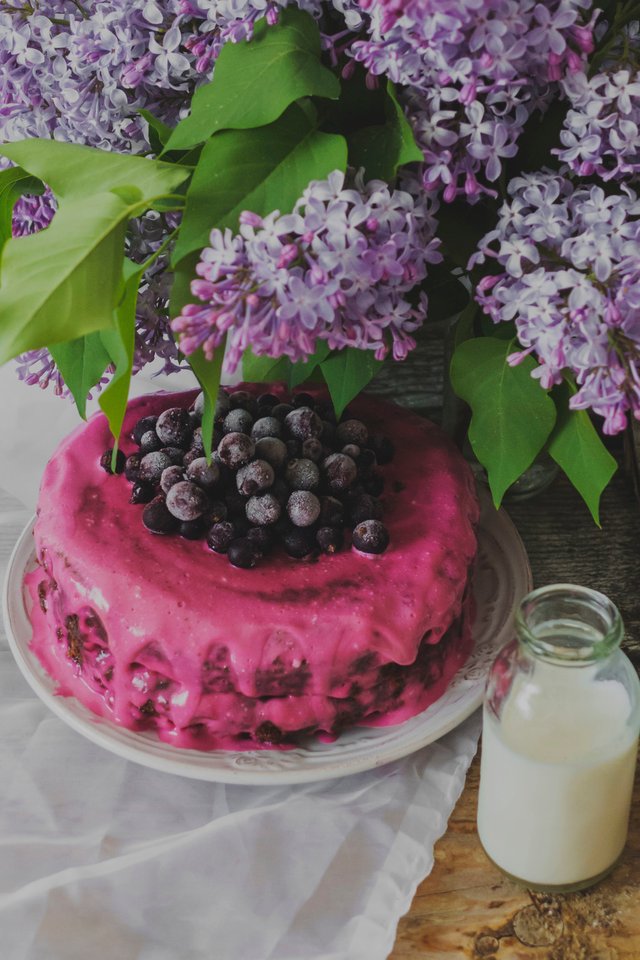 A little lower you will see a recipe for this delicious cake.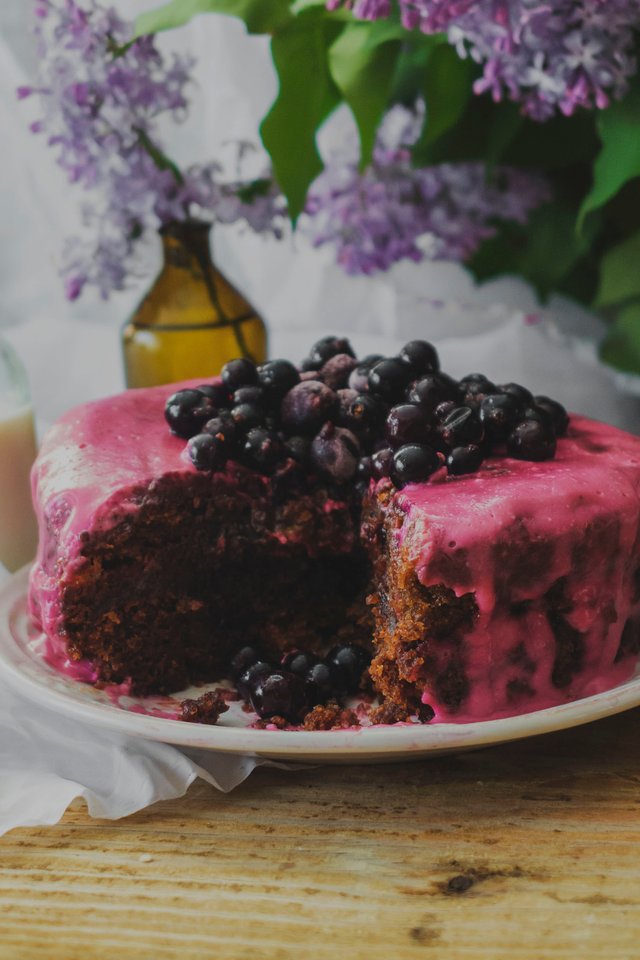 Ingredients:
Flour 250 gr
Soda - 1 tsp.
Salt - 1 tsp.
Sugar - 250 g
Cocoa 70 g
Eggs - 2 pcs.
Butter - 60 g
Vegetable oil - 60 g
Milk - 270 ml
Wine vinegar - 1 tbsp. 
Cream:
Sour cream 200 g
Sugar powder - 150 g
Black currant - 300 g
Preparation:
In a deep bowl, mix the flour, soda, salt, sugar and cocoa. Mix everything with whisk until uniform. Then add eggs, soft butter and vegetable oil. Gradually pour in warm milk and at the very end add wine vinegar. Now all you need is to mix well all the ingredients. The mass should become uniform and smooth. To bake cakes you need to take a shape with a diameter of 16 to 20 cm. In the form oiled with oil, only half the dough should be put. In the baking process, the mass will increase by two and will be higher than the shape. Bake cakes at a temperature of 175 degrees for about 45-50 minutes. Ready cakes give a little cool and carefully put them on a plate. As a result, you will get two air chocolate cakes.
To assemble the cake, you can use any cream according to your taste. I prepared sour cream with black currant, I think this cream and berries perfectly match with the chocolate cake. You just need to beat the sour cream with the sugar powder and rub the black currant berries through a sieve to get juice. Add the juice to the sour cream. And all the cream is ready!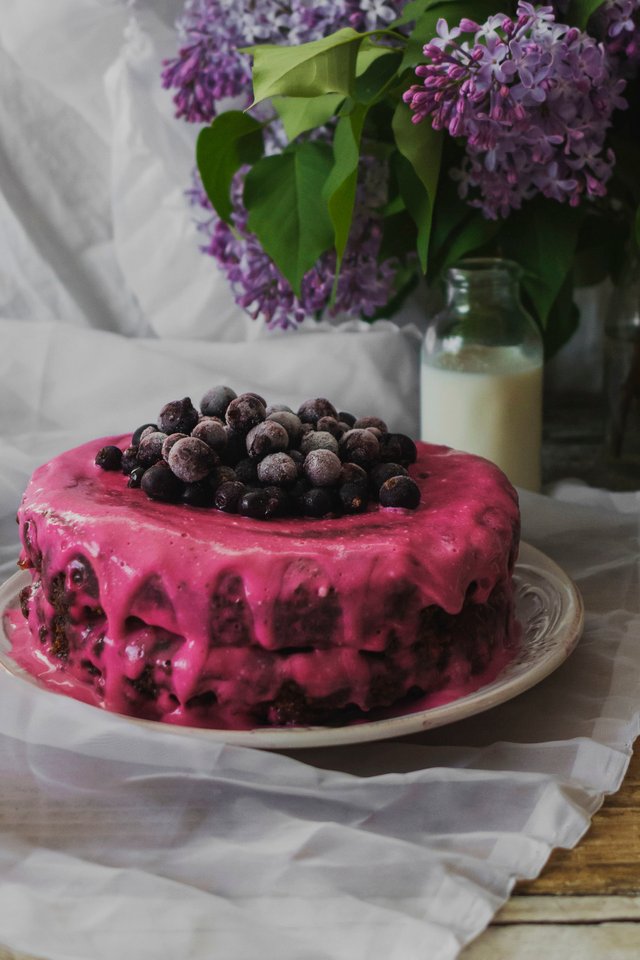 To everyone who tries this cake it seems that it consists of many complex ingredients, but in fact all the ingredients for this cake you can find at home.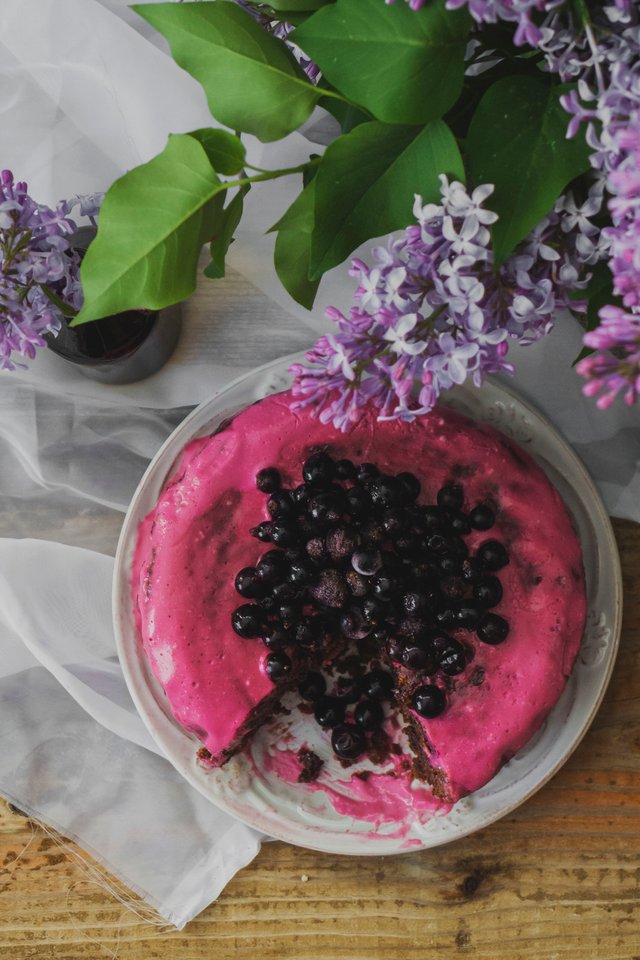 I like this recipe for its simplicity and delicate chocolate taste.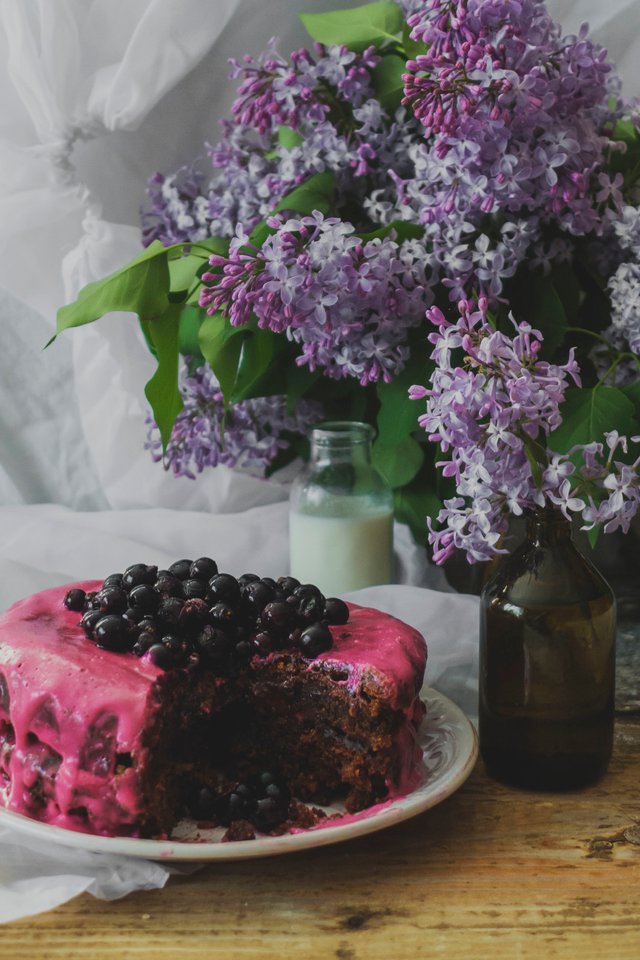 If you remove the cake for the night in the refrigerator, it will become even softer and completely soaked with a gentle cream.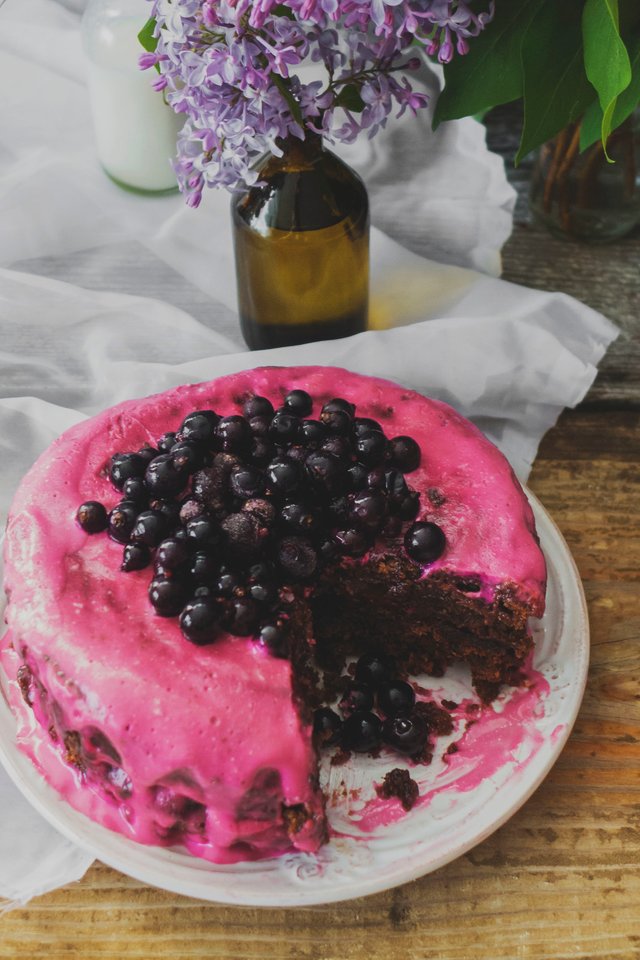 Bon Appetit!
---
---
 And here you can see my little trip through the local nature:
1. Beautiful Nature near the Village of Nagorskoye.
2. Beautiful Nature near the Village of Nagorskoye. Part 2.
3. Beautiful Pond near the Road.
4. Beautiful Nature near the Village of Nagorskoye. Part 3.
5. Beautiful Pond near the Road. Part 2. 
---