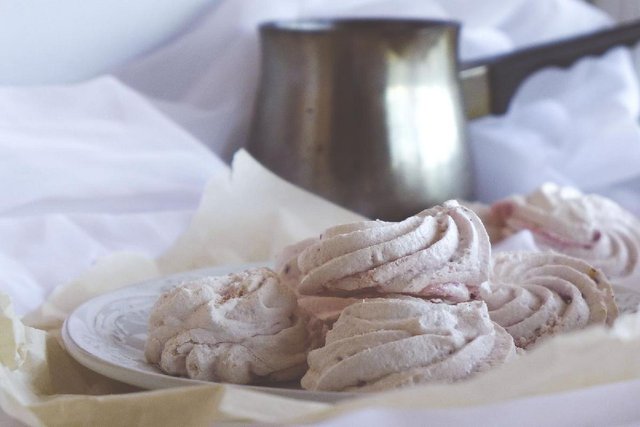 Did you pay attention to the fact that in the summer people are less likely to think about food and more and more want to spend time outdoors and outdoors. So I was captured by the summer wave, that sometimes there is no time to prepare delicious desserts, but since I really like sweet things, I can not show you another magnificent dessert that is very relevant in the summer time - meringues with raspberries.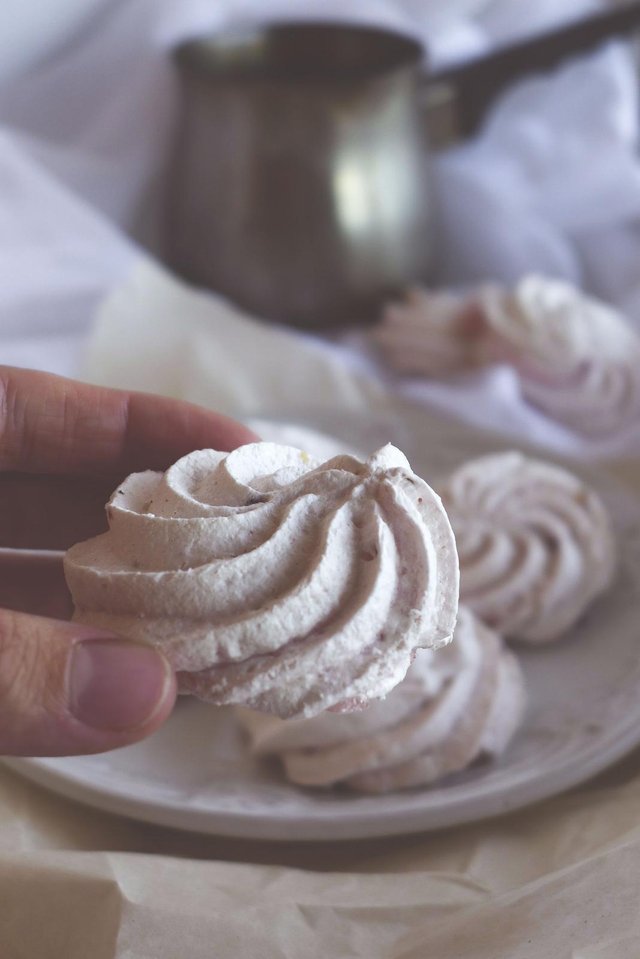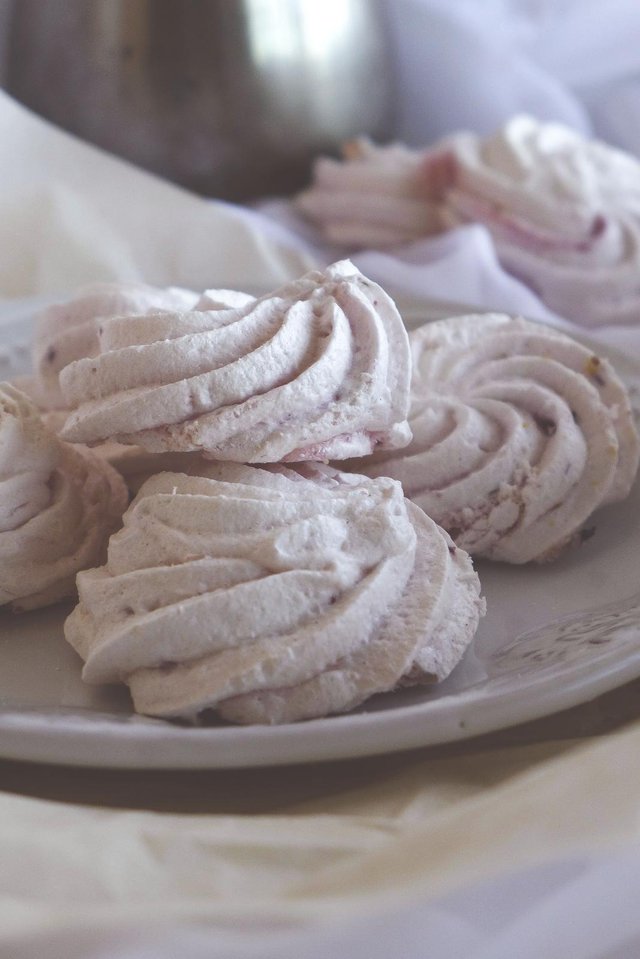 I'm sure everyone likes meringues for their lightness and airiness. Preparing this dessert is a real work of art, which certainly inspires new feats in the kitchen.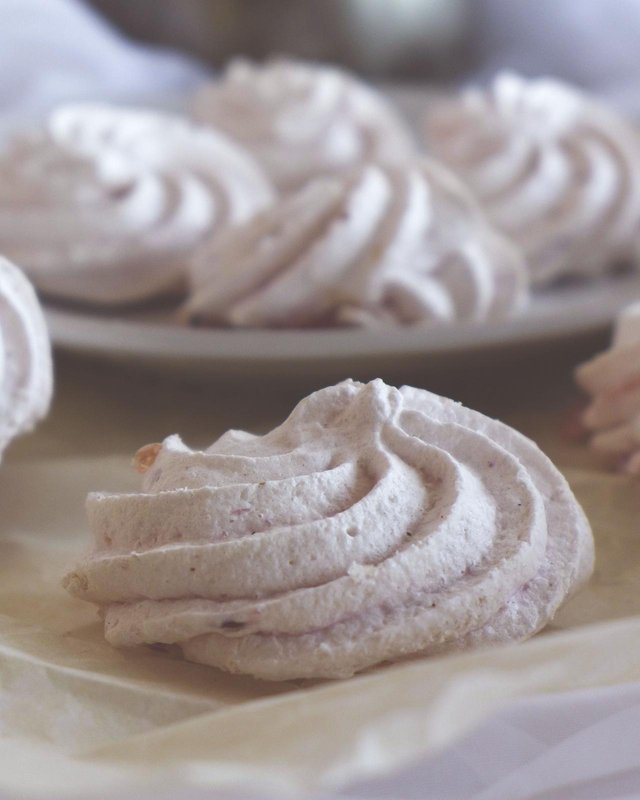 To prepare meringues with raspberries it is necessary:
Ingredients
Sugar - 140 g
Egg white - 2 pcs.
Raspberry - 100 g
Salt - pinch
Vanilla - 10 g
Cooking method
Mix the egg whites with sugar and a pinch of salt with a mixer until a thick white mass. Then add pieces of raspberries and once again whip for about a minute. Form a baking sheet with parchment paper and fill the confectionery bag with the received mass. Lay the meringues and bake at 120 degrees for about one hour. Meringues let cool and can serve with fresh coffee, it's incredibly delicious!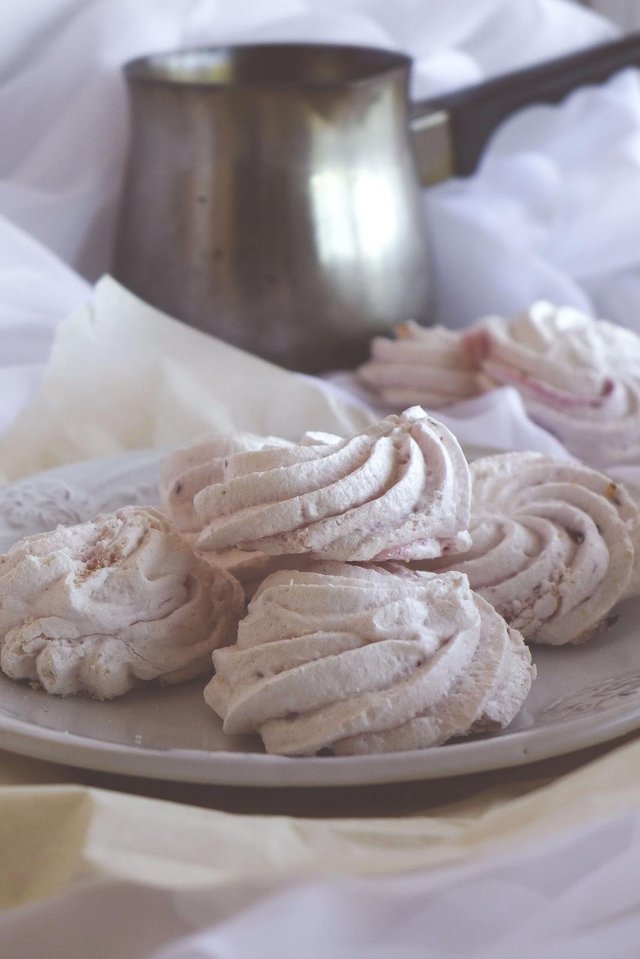 Meringues with raspberries is incredibly delicious, but also a very beautiful summer dessert. Inside you are waiting for a porous structure of meringue with fragrant pieces of raspberries.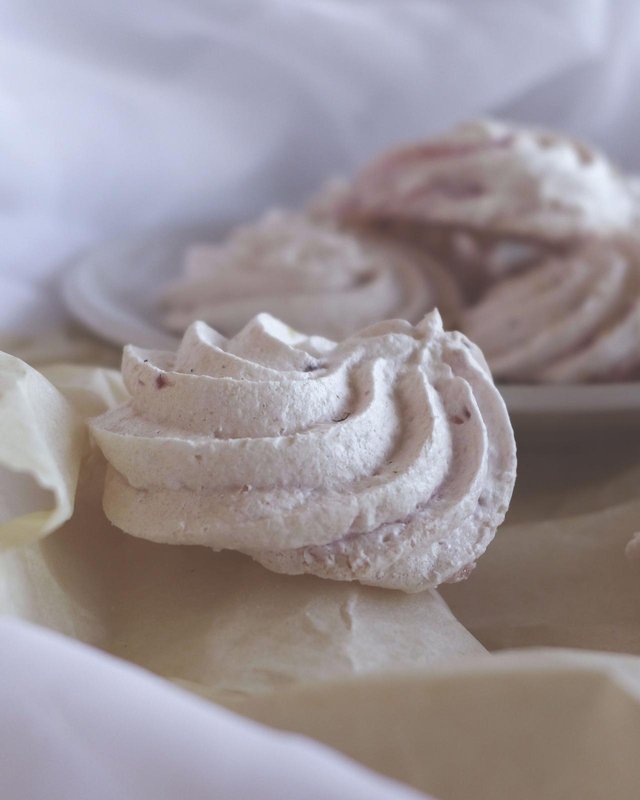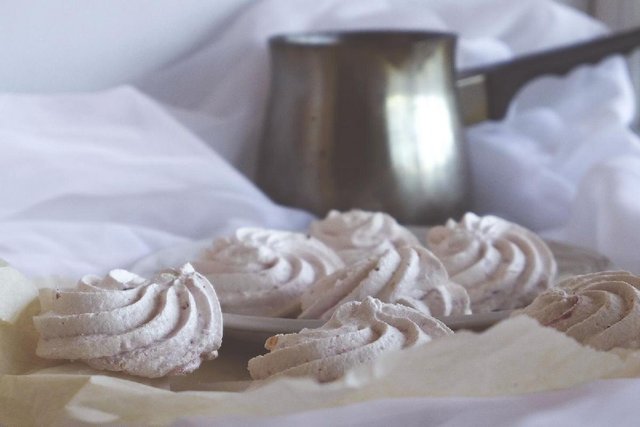 Do not hesitate to try this dessert. Good luck!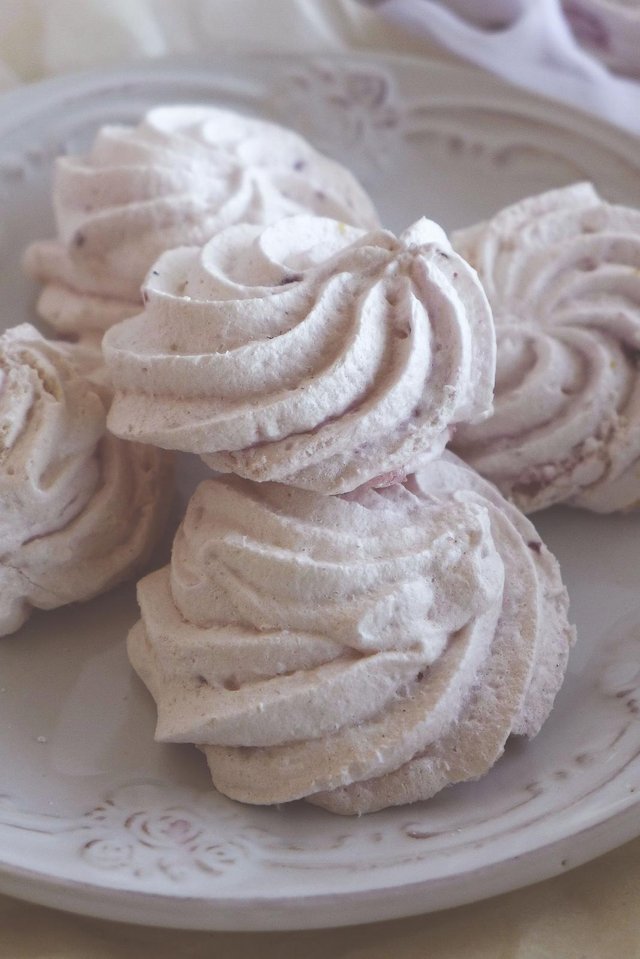 ---
Bon Appetit!
---
Also you can see my last posts about food:
---