The writing prompt was:
"Mission Erased: an alien is transferred into a human body on a supposed research mission, but something goes wrong and he doesn't remember the mission, his training or any information about Earth, just his normal life on his home planet from before joining the program..."
Provided by @rocking-dave
---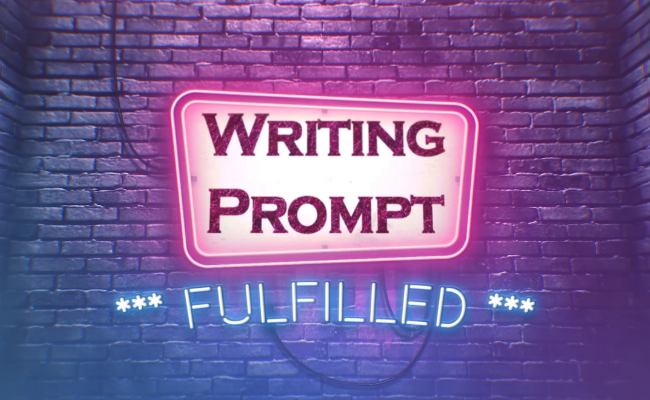 Image provided by @rocking-dave, the same awesome dude that gave the idea for this story
---
Click here for part 1
---
Click here for part 2
---
Click here for part 3
---
"Oh, and I'm sorry about earlier. It wasn't very nice of me to yell at you," She said when we walked toward the staircase.
Part of me wanted to act superior, the way Oolkins always did, but part of me also wanted to be understanding and polite. I figured since I was now living here – in their world – I might as well be as nice as I can. It may only benefit me in the long run.
"No problem at all. I did something I shouldn't have done. Thanks for letting me know I needed to dress."
"Usually if someone is running around without their clothes on they are either drunk or locked out of their room. Or they just came to spend the night with one of our-..." She paused for a second and looked me straight in the eye before finishing the sentence; "female inhabitants."
I only smiled in response. I was still thinking heavily about the food she mentioned.
Was it going to be anything like what I was used to? Was it going to taste good or was I better off eating dirt and chewing tree bark? I wouldn't consider myself a picky eater by any means, but garbage belongs in the trash can, not on the plate.
We entered the dining hall and she pointed toward the buffet in the corner of the room.
"Grab a plate and take however much you like. I bet you must be starving."
"Okay," I answered shyly. It was my first open buffet after all. I was used to carefully measured out solid foods consisting of a very specific ratio of macro and micro nutrients that enslaved humans brought us. These delicacies were altered to taste palatable enough to eat and disgusting enough not to induce cravings and the desire to overindulge. I never really liked the food distribution system back home, so I was very excited to try something new.
I was already mid-step toward the goods when she playfully punched my shoulder.
"You can even take some to go. I won't tell."
I didn't exactly know what she meant by that, but she was flirting with me. That much was obvious.
Perhaps she knew I wasn't actually human and was working with other Oolkins in some kind of an experiment? Or perhaps she just genuinely liked me. Or maybe she knew and it was the reason she found me attractive. I could even be inside a reality show for all I knew.
Not knowing her true intentions, I only smiled in response again.
With her departure it was now finally time to get something to eat. The smell of food had made me more hungry than I ever remember being and I couldn't wait to see what all the hotel had to offer.
There were two different plates to take; a shallow and a deep one. I looked around the tables to see what plate the others took and decided on the deeper one. Partly also because I figured it would fit more food.
I was alone at the buffet so I mumbled to myself as I walked by the different foods.
"White fluid, white slime, pink slime, yellow nuggets, dark brown nuggets, light brown sticks, oh here's something that looks familiar!" I exclaimed a little louder than I would want to. I looked down to read what the tag said.
"Rührei. I think I'll rather just call you Ooey Gooeys. Rolls off the tongue a little nicer. Oh and what do we have here?" I leaned down and checked the tag again. "Brot. You look a lot like what we call Pillows back home. Let's see if the humans of Germany make these the same we do."
I filled the plate with some Ooey Gooeys, Pillows, light brown sticks and just for the sake of using the big spoon that was tucked inside the container, I topped it all off with the pink slime and sat down at an empty table.
I picked up the spoon and got some Ooey Gooeys on there along with some slime.
---
End of part 4
Click here for Part 5
---
While you are waiting for content new,
in the comments below leave me a clue,
an idea for a story you'd love to read,
a journey to the unknown my keyboard will lead.
---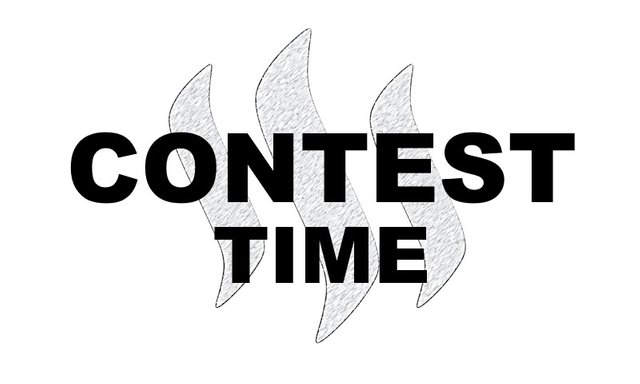 In case you enjoy writing, I am hosting a writing contest myself where I don't give you a writing prompt, but instead I give you different challenges that hinder your writing.
Check it out by clicking here.
---

Gif provided by no other than the awesome
@rocking-dave
---
Previous writing prompts fulfilled:
1, 2, 3, 4, 5, 6, 7, 8, 9, 10, 11, 12, 13, 14, 15, 16, 17, 18
---
Next writing prompt to be fulfilled:
"Rebellious talking food"
Provided by: @petermarie