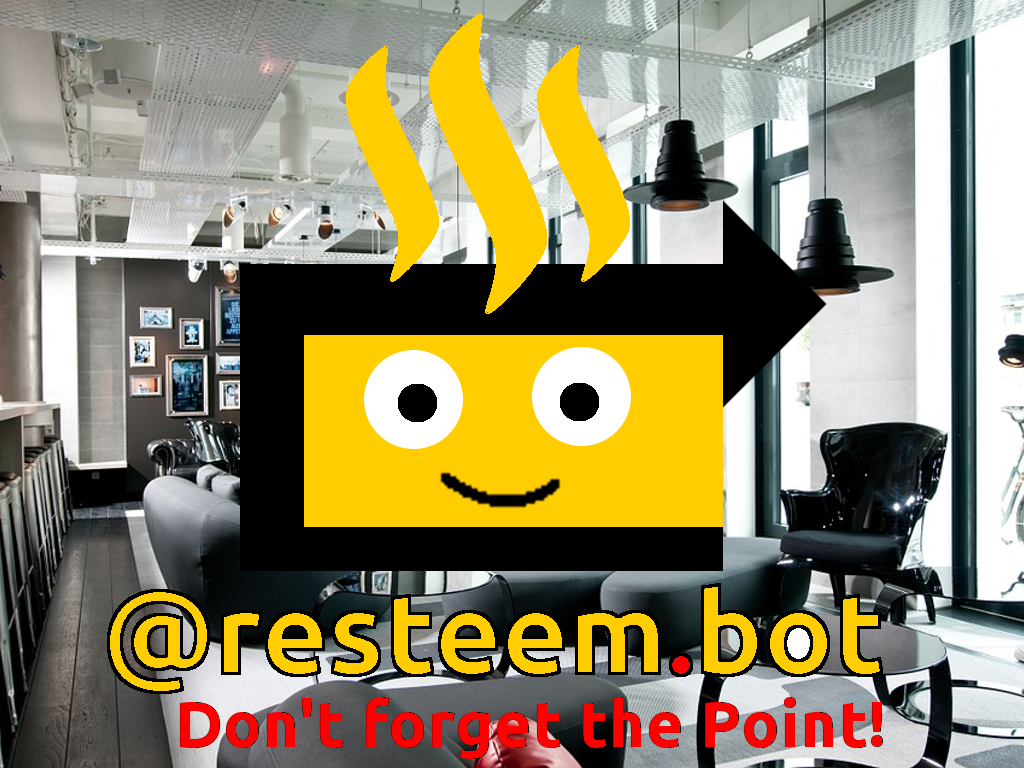 FAQ:
What is this crazy thing?
This Bot helps user by resteeming and upvoting their postings.
How does it works?
Send a tip @resteem.bot and copy the link of the posting that you want resteemed and 100% upvotet. You can also send a link from a friend.
Why is your reputation so low?
There was a big flag war on Steemit between users that used @resteem.bot. We had nothing to do with that. It don't have any effect of our service. If you want help, upvote some of our comments: https://steemit.com/@resteem.bot/comments.
How much does it cost?
0.100 Steem or 0.100 Steem Dollar
Why does it take some time?
@resteem.bot is using a logarithm that is based on:
your location
language
time
tags
weather
Of course we can just use information that are available.
We don't want spam but the best results for the content of the user.
And never never never forget the point! :)