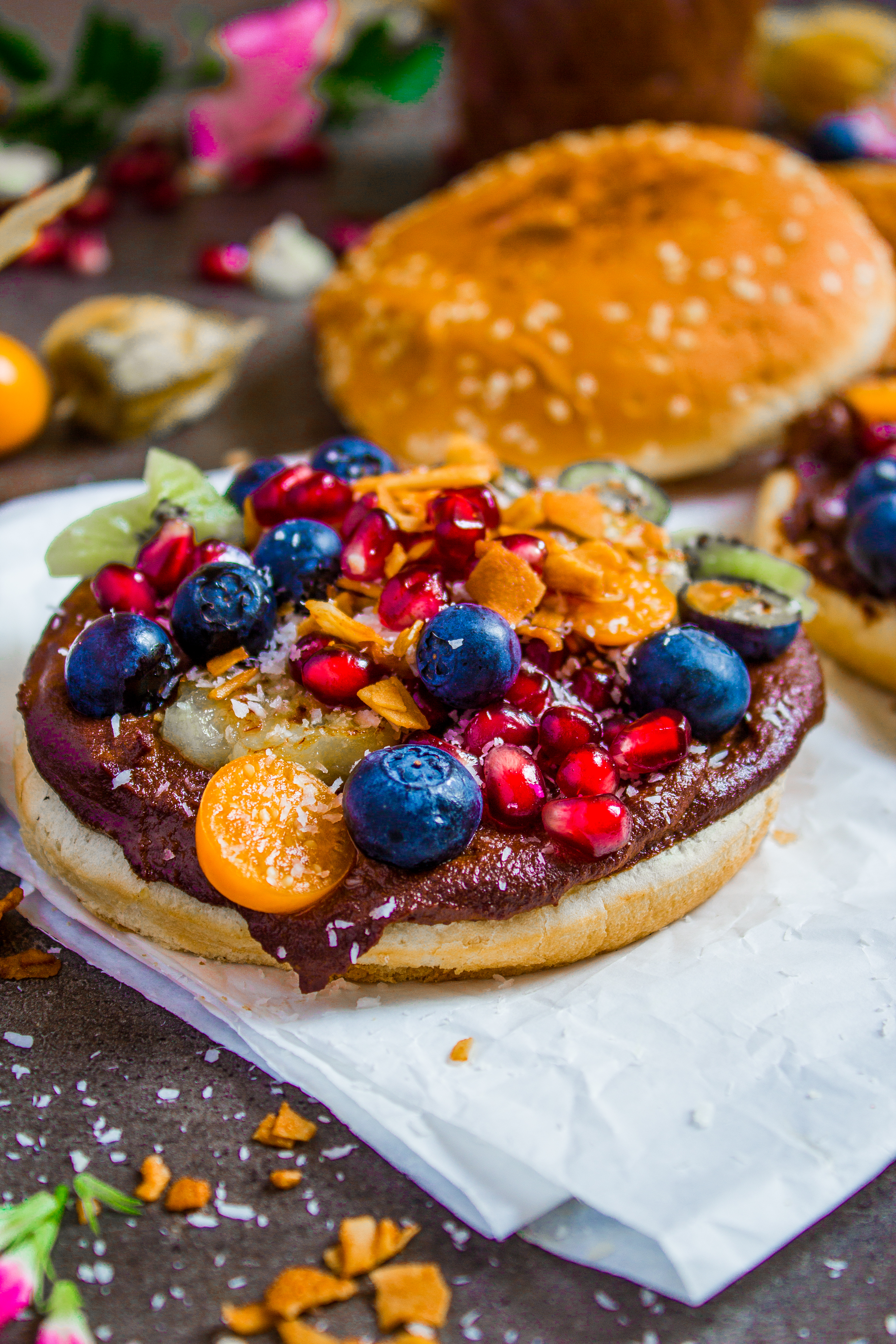 Hi sweethearts! To all of you hard working and loving mommies out there, happy Mother´s Day! Without you, this world would be nothing. We mommies are the real super heroes of the world. We bring the future to the planet. Know your value and feel your super power! Every day is Mother´s Day, some just dont realise it;)
Now to something different! I know I have been teasing some of you (especially if you follow me on instagram with my homemade nutella pictures, and finally its time for me to release my own nutella recipe! I have been waiting for this moment some weeks already, and to be honest, this nutella is now a must in my home, since I came up with it. That is how good and heavenly it is. ;)
I really have been missing a good homemade chocolate spread since I went vegan and stopped with refined sugar. So I am happy to present this wonderful and super easy recipe for you guys, that I actually came up with for a brand who asked me to create 2 recipes for them.
Sometimes you need a little extra push to create real magic!
---
This recipe is definitely worth trying, you only need a good blender or food processor, and 4 basic ingredients! Sounds easy? It is!
To give you an idea how to use my homemade nutella, I will share my delicious nutella burger recipe! This is with one baked banana, fresh berries and some sweet coconut chips! So so delish, and really a lovely combination of texture and flavour.
Sweet Nutella Burger with baked banana and fresh berries
Recipe
Ingredients:
Toppings:
1 ripe banana
Fresh berries of choice
Nutella:
200 g hazelnuts
5 tbsp maple syrup
½ cup plantbased milk
3 tbsp cacao powder (unsweetened)
Optional: pinch sea salt and vanilla from one vanilla bean
Method:
Spread the hazelnuts on a parchment paper, and bake for 10 minutes at 200 degree Celsius.
Let the hazelnuts cool down before rubbing off the loose skin.
Blend the hazelnuts in a blender or food processor until you have a fine flour. Add the other ingredients for the Nutella spread, and blend for some minutes until the texture is very smooth. The longer you blend, the better and smoother!
Pour or spoon the Nutella in a jar.
Slice the banana and fry in a pan on both sides until golden with some coconut oil.
Toast the burger (choose a gluten free burger if you are sensitive of gluten or if you want to avoid it) until crispy and golden. (Btw, you also try it on pancakes!)
Add some of the Nutella spread, garnish with fried banana slices and berries of choice.
Enjoy!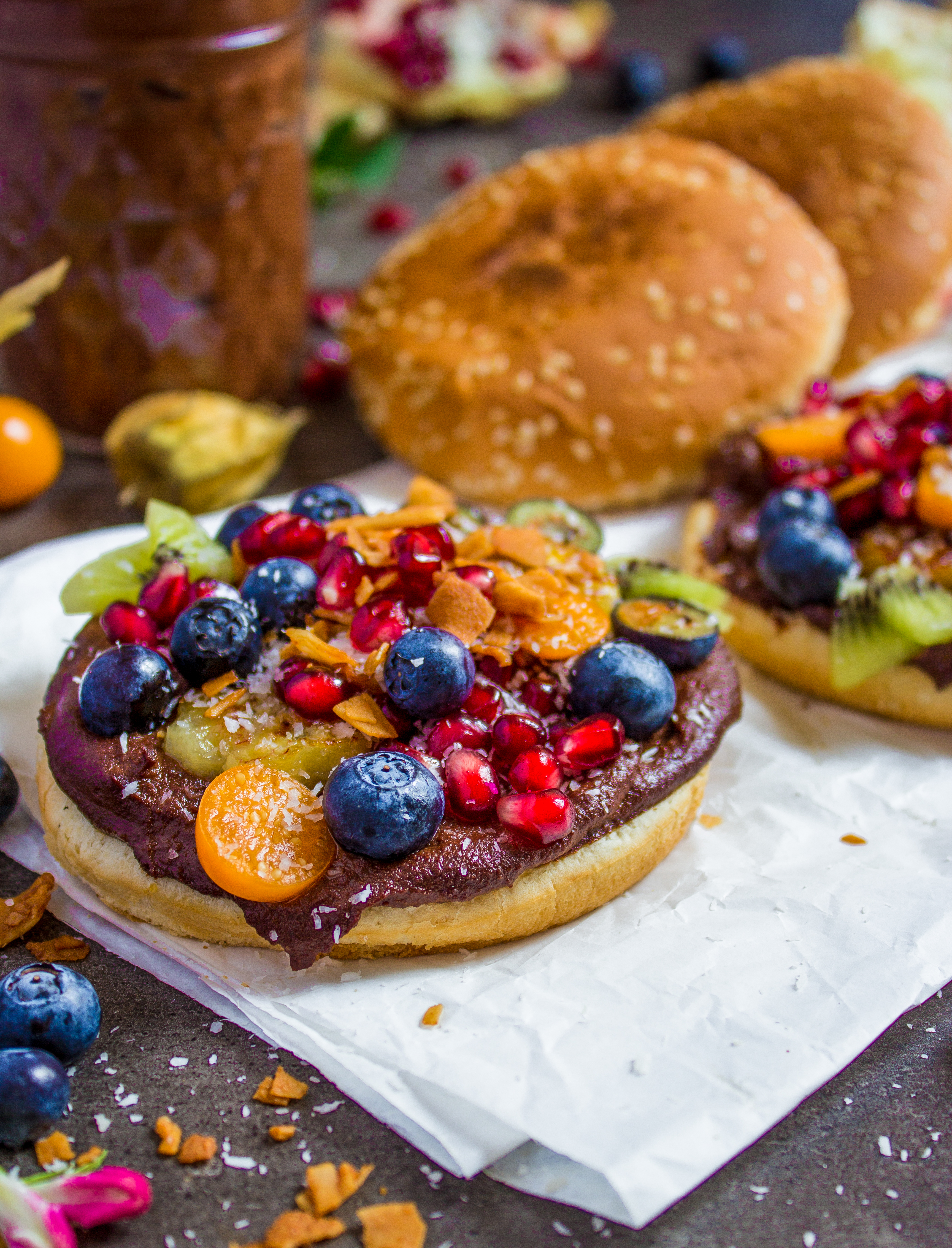 Enjoy my recipes? Let me know if you want me to create something special. I am always looking for inspiration!
So now you know what to do on monday morning! Let me know if you try out my recipe(s), I would love to get your feedback!!!
This is of course for my very best friend Lena @lenasveganliving and her @fruitsandveggiesmonday contest she runs every week!! I am so happy to support her with this plantbased recipe!!
Sending you a lot of love!
I am a proud member of: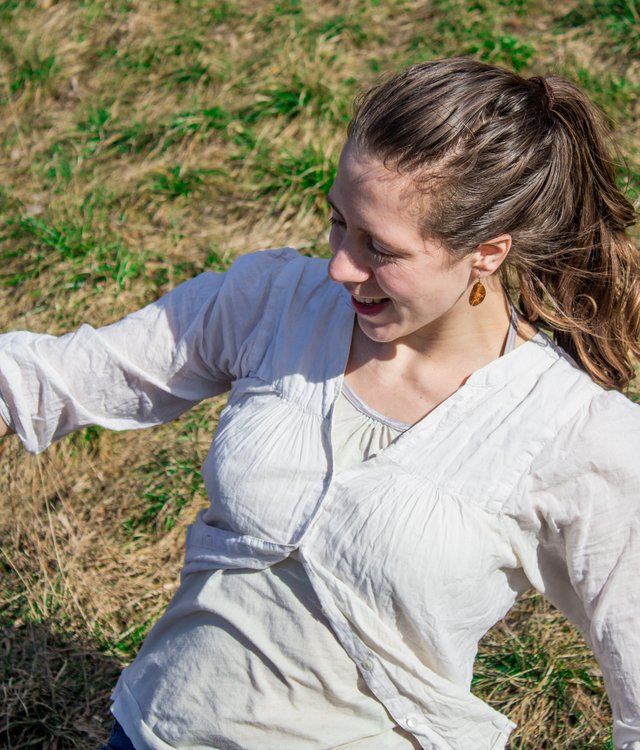 Love, Niina
---
Cant get enough? You can alo find me here:
---
While you are still here, take your time to check out my other recipes and recent posts:
White Chocolate & Nutella Mousse Cupcakes

Granola in 10 minutes! Recipe

PEANUT BUTTER-CHOCOLATE CUPS with roasted hazelnuts Recipe
Pancakes:
---
Life & Inspiration:
---
Thank you all! ❤
I want to inspire you to live your dreams, eat delicious, wholesome, nourishing, healthy food, and keep a creative mind. We all can do that, now!❤
Health starts inside our mind.
---
All content and images are mine and original. If you want to share my work, you are welcome. Just remember to tag me.