Hi lovelies! You are the best, I totally love you guys! Lets celebrate 500+ followers here on Steemit with a simple and HEAVENLY cupcake recipe! This is my way to say THANK YOU!!
As many of you know, I am right now in Sweden visiting my family, and thats why I will keep this post shorter than usual.:) Suprise suprise, I have only a few pictures today to share, no step by step pictures, unfortunately!
But... This!: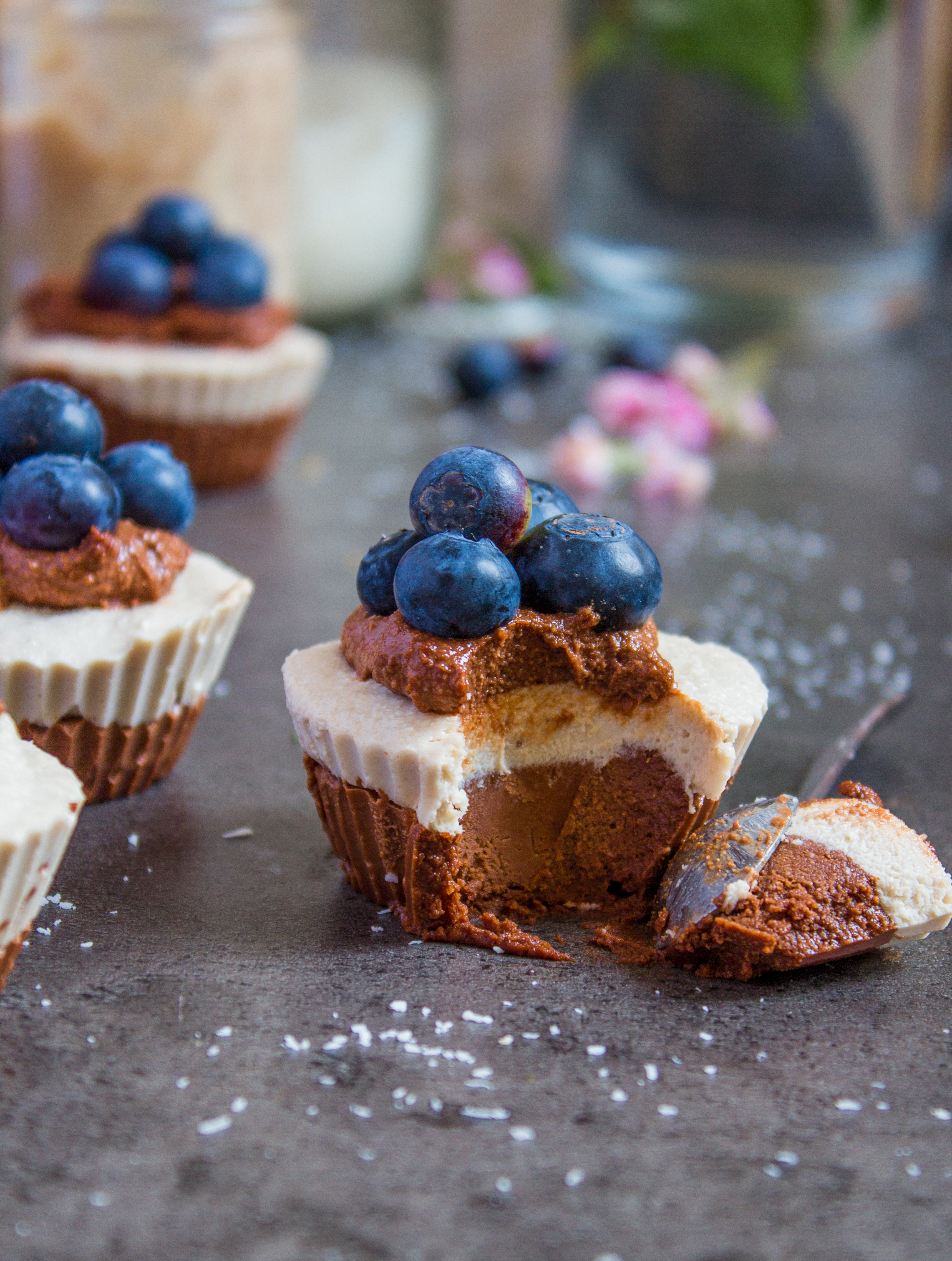 So are you ready for cupcake heaven? I am already drooling inside my mind!!
Those cupcakes are healthier that the most: refined sugar free, no gluten, no added oil, and absolutely VEGAN!!
Crazy? Yes, crazy delicious!!!
White Chocolate & Nutella Mousse Cupcakes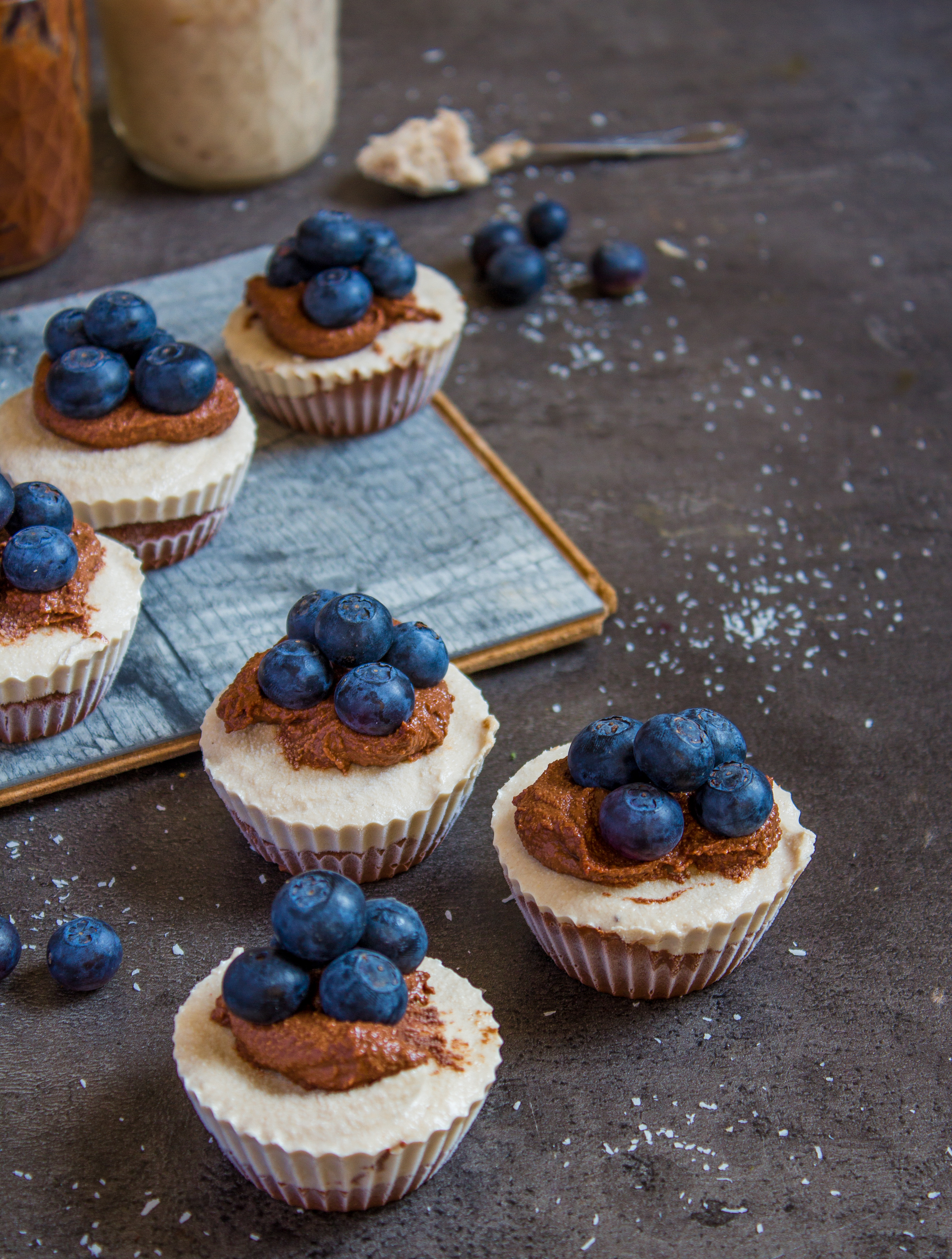 RECIPE
Ingredients:
White Chocolate Layer
1/2 cup cashew nuts (soak them for at least 8 hours!)
1/2 cup shredded coconut
30 g cacao butter
3 tbsp maple syrup
1 ripe banana
Optional: splash of lemon
pinch vanilla
Nutella layer
200 g hazelnuts
1/2 cup plantbased milk
5 tbsp maple syrup
3 tbsp cacao powder
pinch vanilla & sea salt
Method:
Nutella
Roast the hazelnuts at 200 degree celsius for 10 minutes. Let them cool down before removing the loose skin.
Blend the peeled hazelnuts and maple syrup until you have a fine flour. Than add the other ingredients and blend until smooth. The smoother the better!!!
Add about 1 tbsp nutella in each silicon mold, press down to cover all spots. Set aside one part of the nutella for decoration. (Try to not eat all while doing this!!!)
White chocolate:
Rinse and drain the soaked cashew nuts thoroughly.
Melt the cacao butter in a water bath.
Blend the ingredients for the white chocolate layer in a high speed blender or food processor, blend until smooth and than add the melted cacao butter. Blend some more.
Layer the cream over the nutalla layer.
Freeze until set. (at least 3 hours!)
Decorate with more homemade nutella and fresh organic berries.
Eat and enjoy with good company!
When some are left, storage in the fridge! (Be aware that they might loose the white colour after to many hours outside the freezer because the banana in the cupcakes.)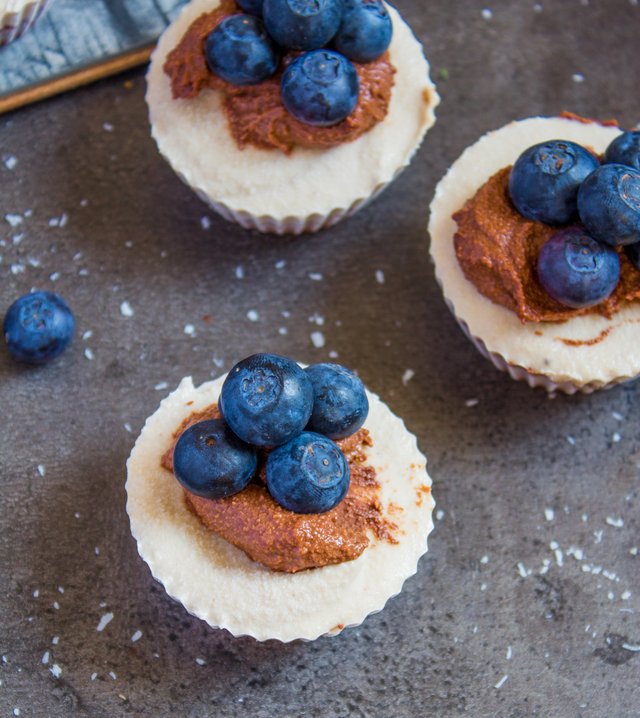 Let me know if you try out my recipes, I love to get feedback guys! That´s how I can improve my recipes!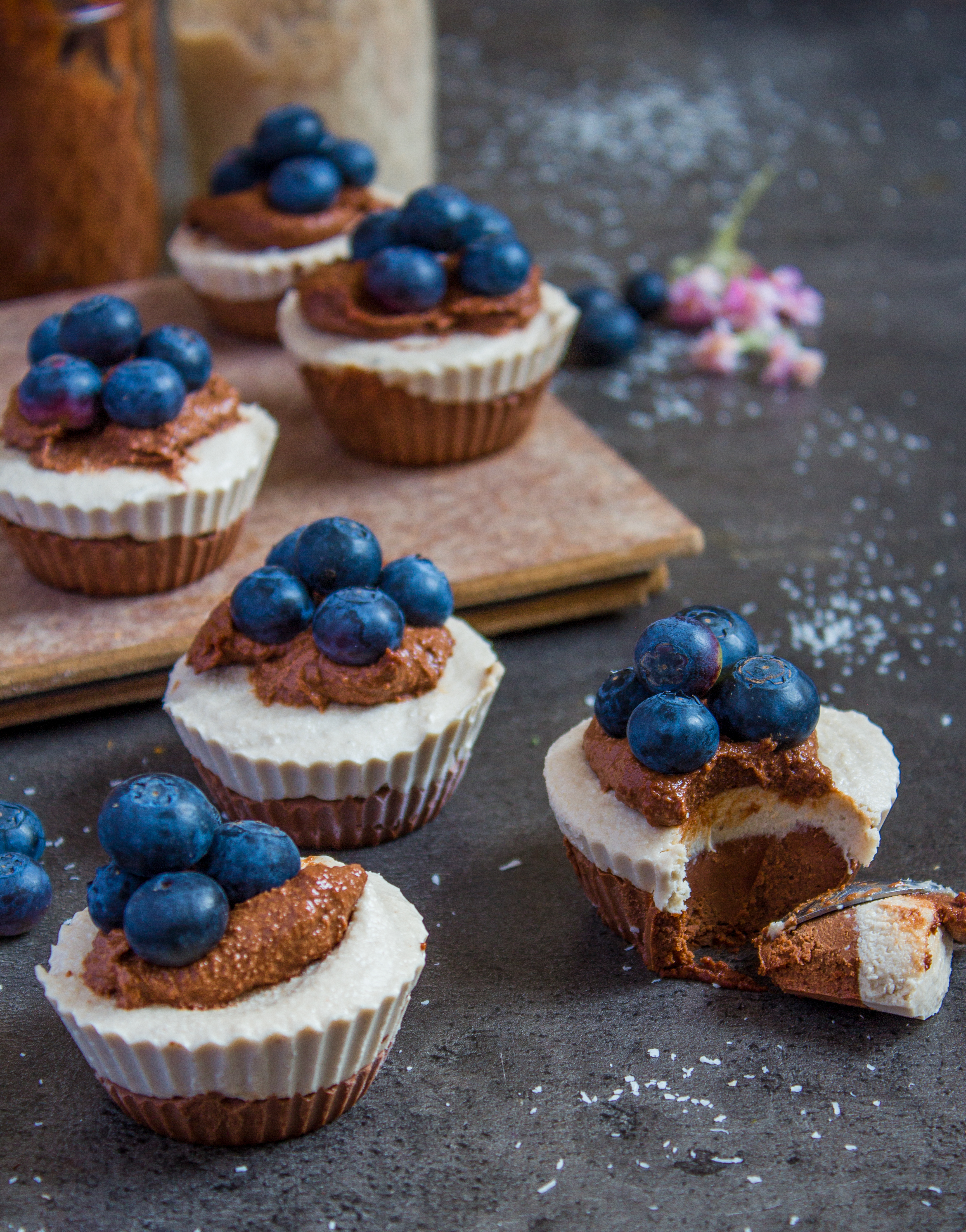 Sending you all so much love, wish you a wonderful friday!!!
I am a proud member of: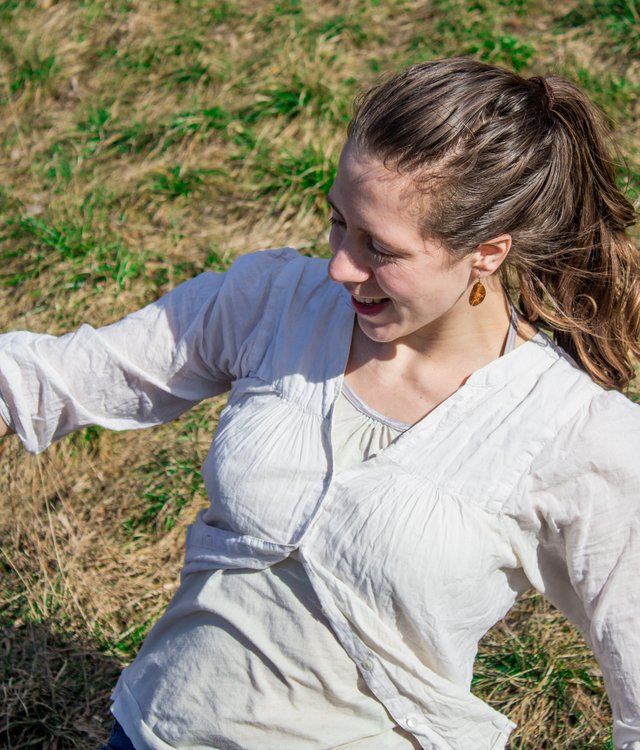 Love, Niina
---
Cant get enough? You can alo find me here:
---
While you are still here, take your time to check out my other recipes and recent posts:
Granola in 10 minutes! Recipe

PEANUT BUTTER-CHOCOLATE CUPS with roasted hazelnuts Recipe
Pancakes:
---
Life & Inspiration:
---
Thank you all! ❤
I want to inspire you to live your dreams, eat delicious, wholesome, nourishing, healthy food, and keep a creative mind. We all can do that, now!❤
Health starts inside our mind.
---
All content and images are mine and original. If you want to share my work, you are welcome. Just remember to tag me.