Ramson Spring Salad with Veggies (simple recipe) & and where to find Ramson - FRUITS AND VEGGIES MONDAY - Ramson Food Serie part 4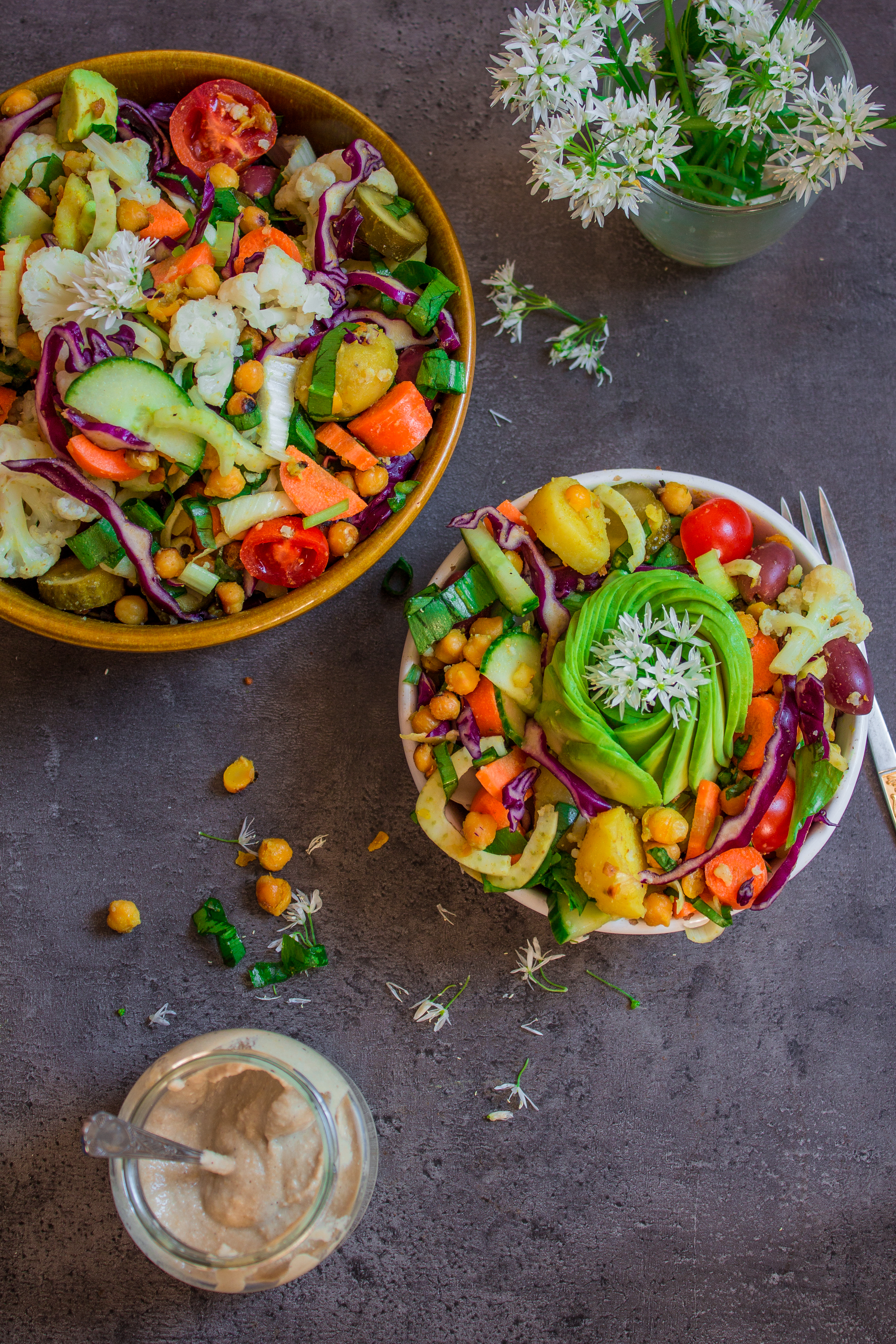 Happy Earth Day my lovely friends! Its time to present the next part of my Ramson Food Series, today its time for Part 4 and a simple Vegan Veggie Salad!
Have you missed part 1, part 2 or part 3? Than check them out for some great ideas what to do with Ramson!
FRUITS AND VEGGIES MONDAY
As many of you know, my dear friend Lena @lenasveganliving is hosting a wonderful and inspiring #fruitsandveggiesmonday and this monday I went for VEGGIES! You can find out all about Lena´s competition here.
I love mondays, and days like today, I feel so energized when I am able to do what I love all day long.
I was actually longing for monday to come already last friday, because I love to have the week in front me, with all its opportunities.
The weekend was beautiful, with a lot of summer sun and long walks outside. We even went for a picnic twice, and it was just as great as it sounds. (With that food especially;))
Proud mommy
My baby has been without diapers for a few months already, but always needed one when we went out. Now when he dont need any extra clothings outside, he is completely diaper free. Its so great that we can trust him to will tell us when he needs to pee and then help him with that. Life gets so much simplier when the diapers are not necessary anymore.
If you want to know more about how we have reached this diaper-free point, let me know, then I will write about that an other day!
Light Food / Hot Days
As I have mention in my last post, I am craving light energy food when the weather is getting warmer. I move away from heavy meals and want something cold and with a lot of colours. For me it is important to listen to my body, so I go for healthy dishes, like this veggie salad I made today. The last few days I have picked a lot of ramson leaves and flowers to add them fresh to my food and to be able to show you all my ideas what to do with them, and today I will show you how to include ramson in a cold spring salad!
Rainbow Food: Ramson Spring Salad with Veggies

When you add a lot of colourful vegetables and fruits to your meals, you can be sure you get all the nutrients your body craves. One colour for each chakra. 7 colours for 7 chakras. I dont know exactly which colour is for which chakra, but I think green is for the heart chakra? So I placed an avocado rose in the middle of my bowl to symbolize the heart chakra and the earth in universe.
Wild Ramson from the forest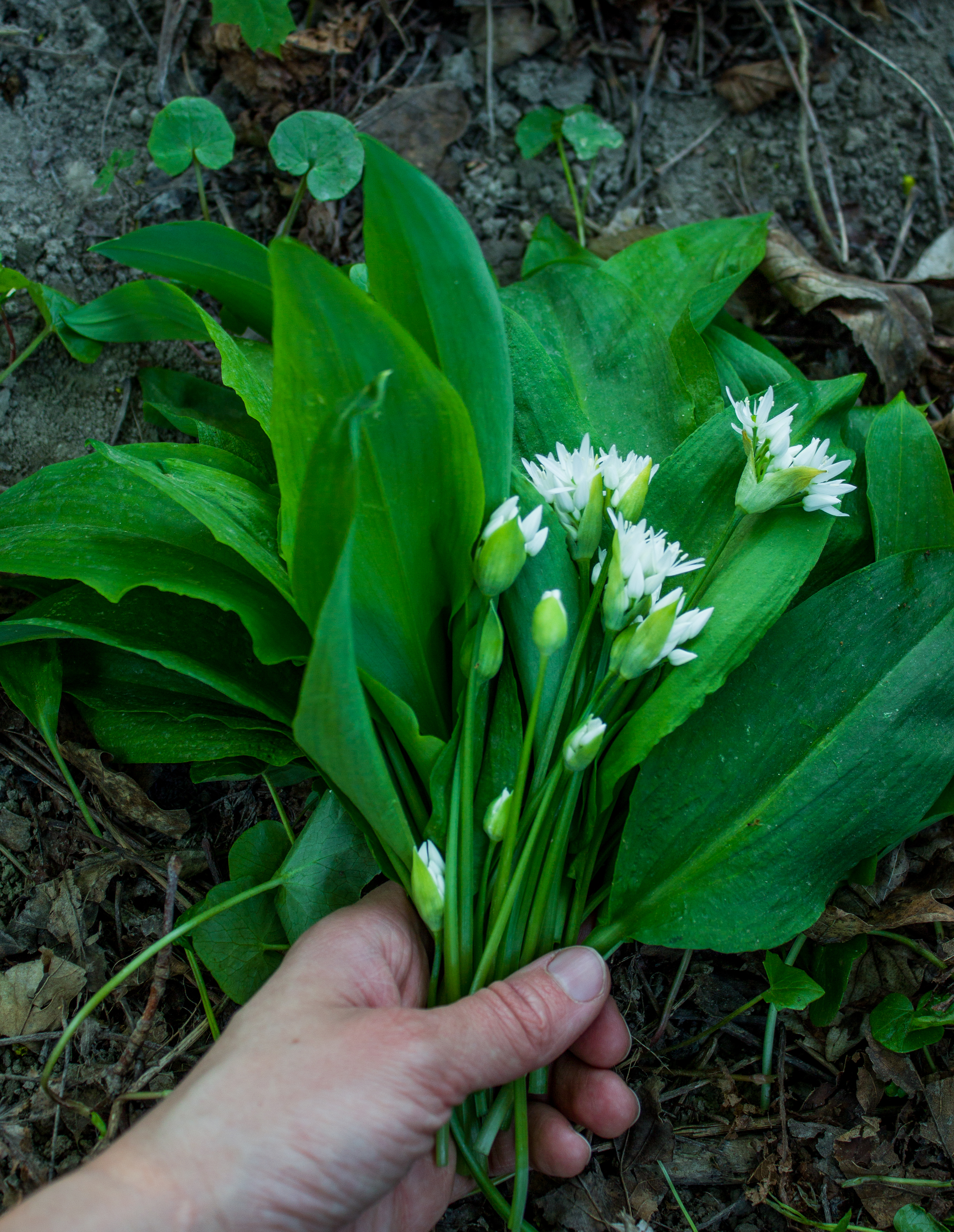 Every day the last few days I have been to the forest near by our home, and picked a bunch of ramson leaves and flowers. Right now all the flowers are blooming, and the smell and view is incredible beautiful. So I want to show you some pictures of the ramson forest.

The flowers are edible and the taste is not as intense as the leaves, but I admire the pure beauty of the small white flowers, and love to decorate my food and table with them. Here captured wild in the forest.
Ingredients for the Veggie Salad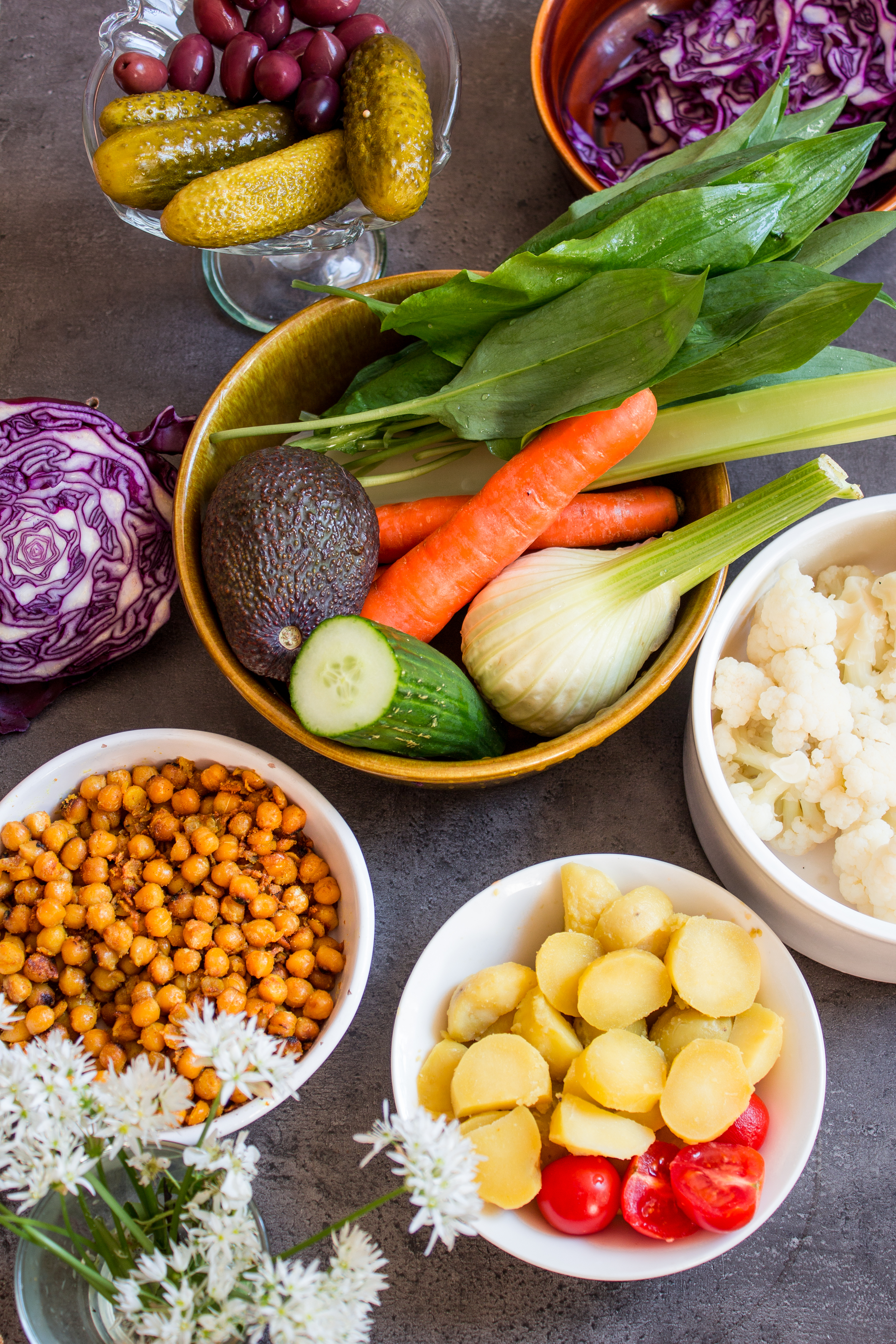 1 bunch ramson leaves and some flowers
carrots
cooked potatoes
cooked cauliflower
olives
pickled cucumbers
fennel
tomatoes
roasted chickpeas (I always roast mine in virgin coconut oil, curry, pressed garlic and sea salt)
celery
Red cabbage
cucumber
avocado
Dressing:
sunflower seeds
aquafaba
chickpeas
lemon juice
sea salt & pepper
garlic
ginger
(will post the exact recipe an other time, forgot to messure the ingredients today)
I make this dressing all the time because we all love it, even my boy loves it with his food. Its filled with a lot of protein and nutrients that make every dish to a celebration for your body.
Method:
Simply chop all the veggies and put them in a large bowl. Mix well and sprinkle some lemon juice and virgin olve oil over when needed. (I made this salad 100% oil free today though, because I felt that we had enough of the good oils from the avocado and sunflower seeds, and the dressing made this salad perfect.)
Decorate with ramson flowers.
Serve and enjoy!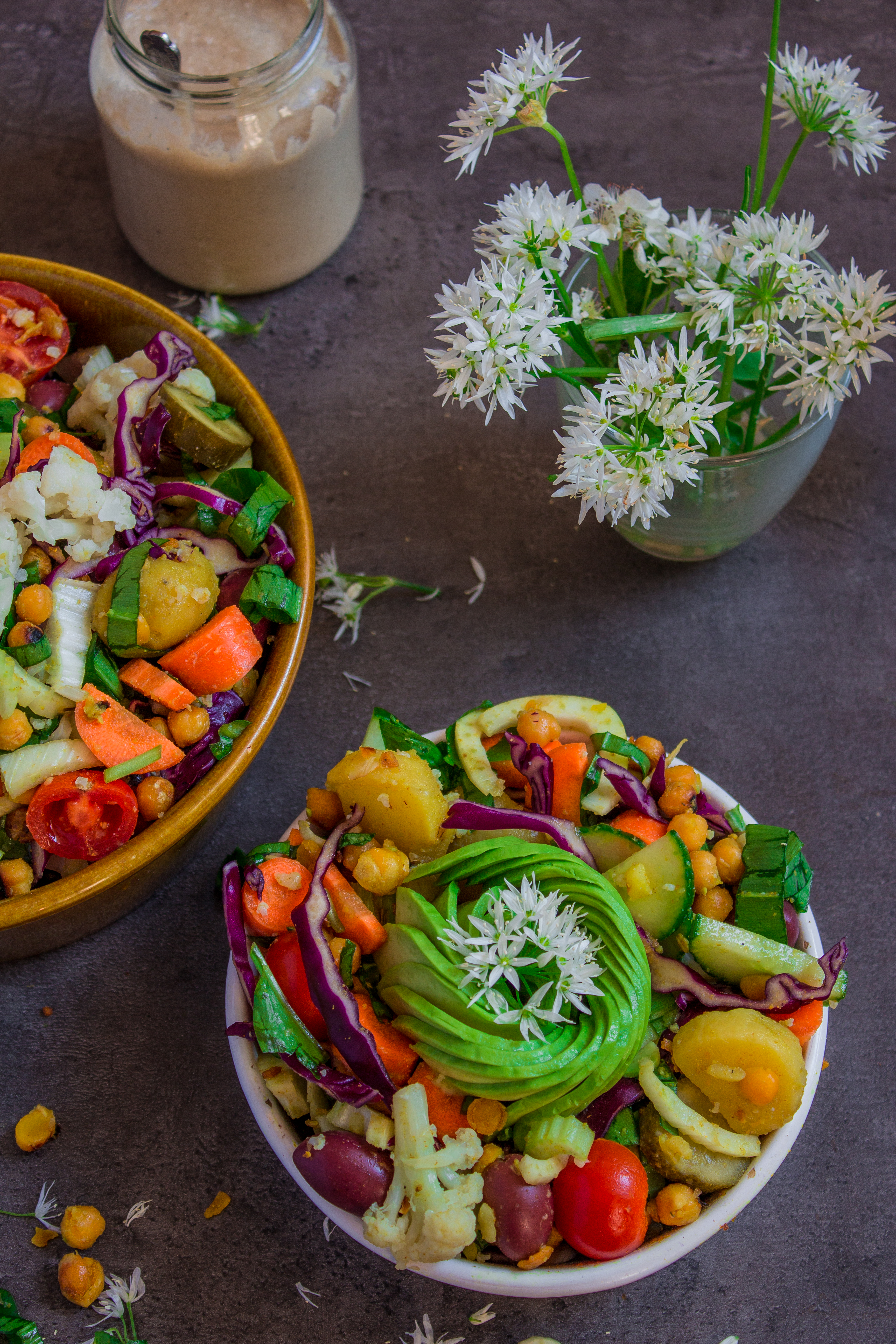 Have a look at those ramson flowers, its a whole bunch of them in every single one of them.


One more picture from the forest.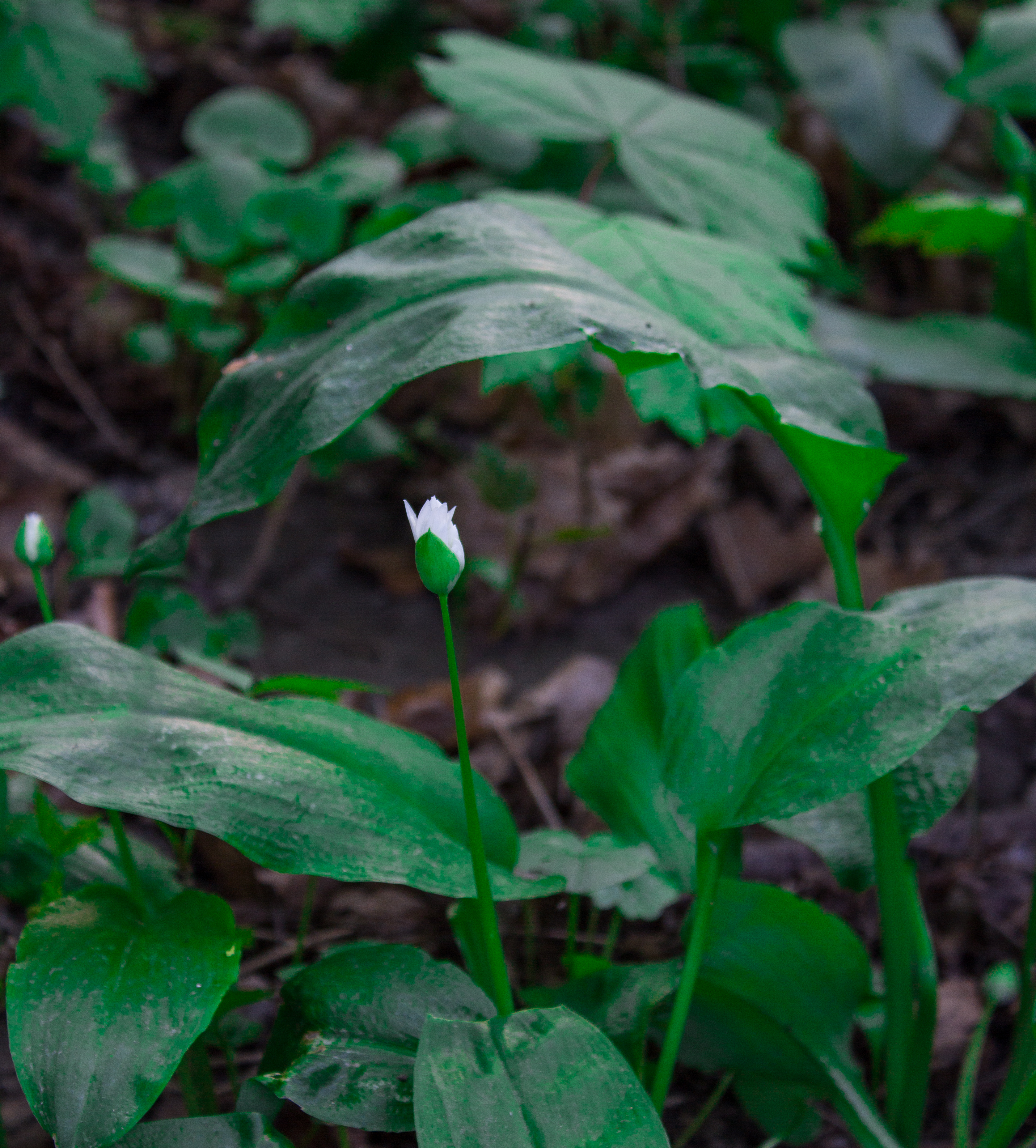 To stay here is pure bliss.

A ocean of ramson.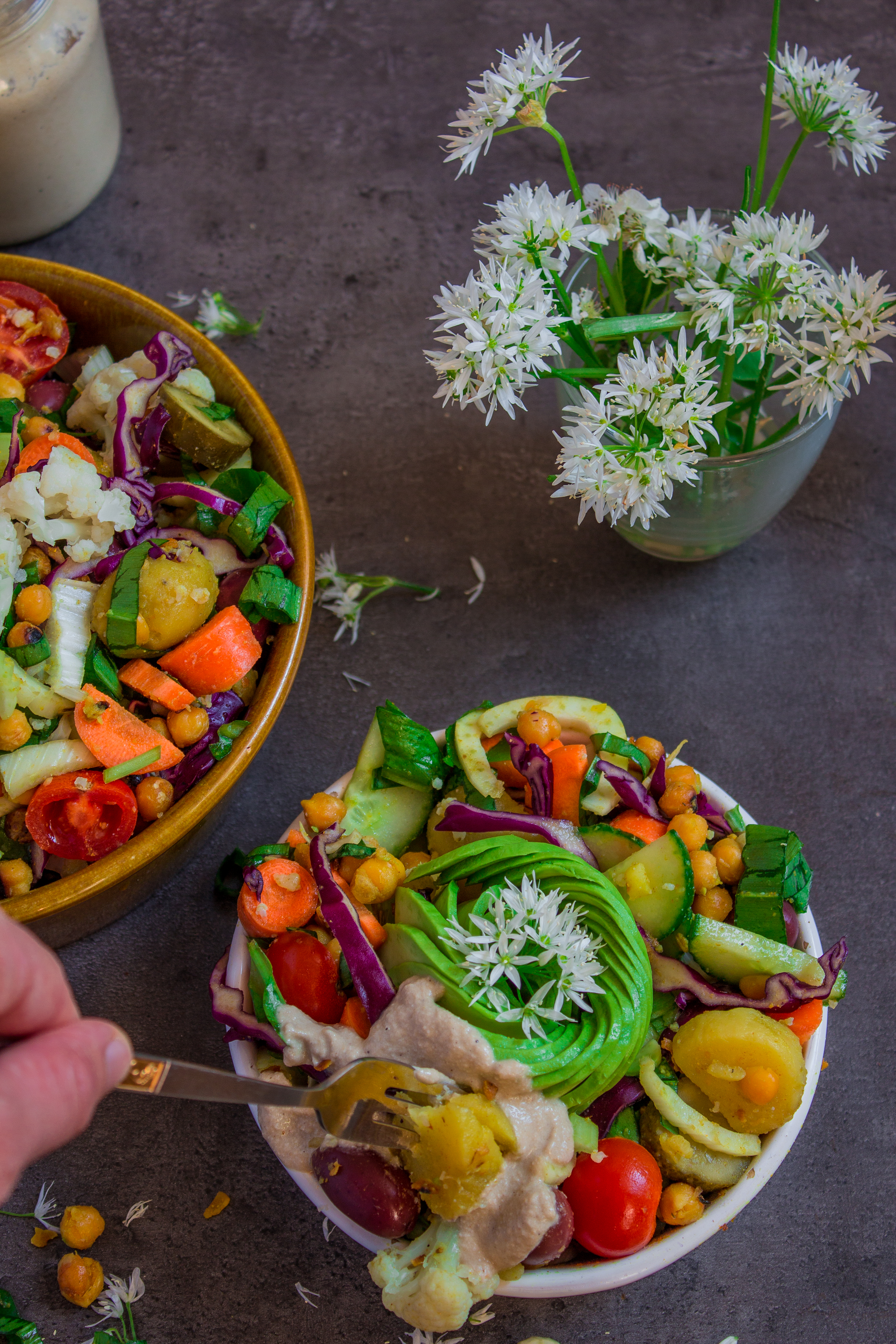 I am a proud member of: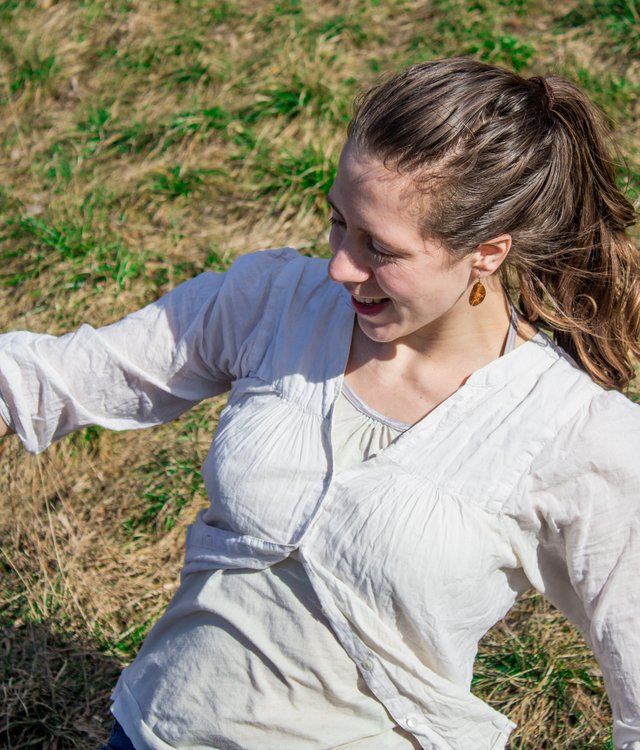 Love, Niina
---
Cant get enough? You can alo find me here:
---
While you are still here, take your time to check out my other recipes and recent posts:
Granola in 10 minutes! Recipe

PEANUT BUTTER-CHOCOLATE CUPS with roasted hazelnuts Recipe
Pancakes:
---
Life & Inspiration:
---
Thank you all! ❤
I want to inspire you to live your dreams, eat delicious, wholesome, nourishing, healthy food, and keep a creative mind. We all can do that, now!❤
Health starts inside our mind.
---
All content and images are mine and original. If you want to share my work, you are welcome. Just remember to tag me.