Hi guys!
Ok, forget all my previous recipes (just kidding), this is the ONLY one you have to try out if you have to choose one. At least if you are crazy about peanut butter and chocolate. The combination of crunchy roasted hazelnuts and a cookie crust with chocolate-peanut butter that melts in your mouth, yea, just try it out!! NOW!!
I had a crush on these yummy cups today, was playing around in my kitchen, and suddenly, I KNEW what I wanted to create! That is called pure inspiration from the universe. So I followed the urge and made them as I saw them in my mind. I thought about adding roasted chickpeas instead of hazelnuts at first, but decided to make them with hazelnuts. I love the roasted flavour of nuts, and hazelnuts is probably the nicest one. But if you have an allergy, please try them with roasted chickpeas instead, I am sure they taste quite similar!
You need only a 4 ingredients, which you probably have at home!
Vegan (no eggs, no dairy)
refined sugar free (no white sugar!)
healthy snack!
rich, fudge, sweet, melting...
gluten free cookie crust!
suitable for allergies (use chickpeas instead of the hazelnuts, gives you also a lot of extra protein)
easy to make
fool proof recipe
MADE WITH LOVE!
delicious with tea
always good to have in the freezer when you come home/when your children are sleeping;)
Happy Dessert
obsession
Without further do, here is my step by step recipe for you guys!
Peanut Butter-Chocolate Cups with a Cookie Crust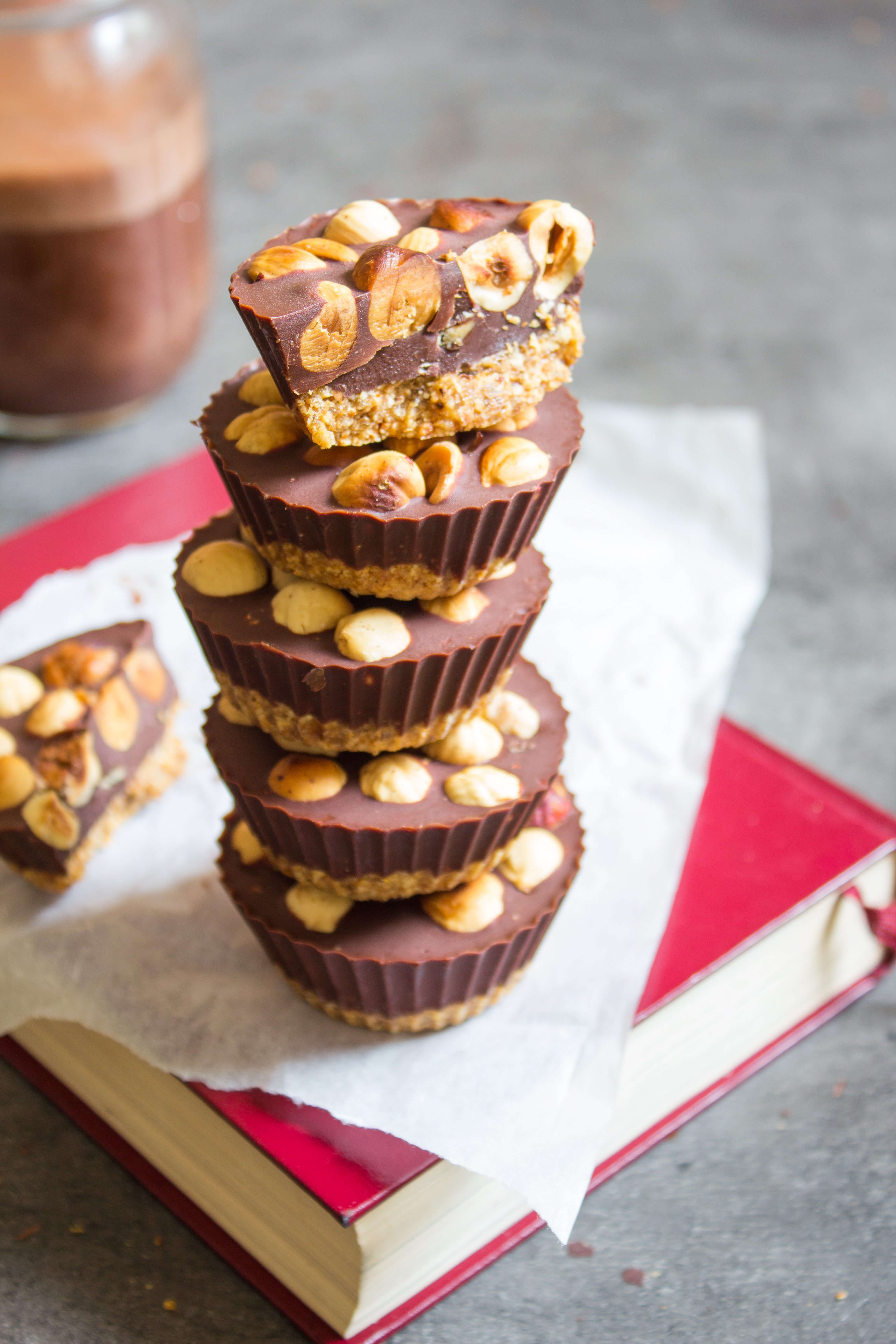 Looks good? It is darn good!
Recipe:
Makes about 6 cups in muffin size.
Ingredients:
Sorry, had to sneak in one more picture before letting you know the simple recipe!;)
100 g dark vegan favourite sugar free chocolate (in Europe: Love Chock have the best!)
150 g hazelnuts (50 g for the cookie crust, 100 g to add to the chocolate)
35 g dates (pitted)
2 tbsp natural peanut butter
Method:
Melt the chocolate in a water bath and add the peanut butter when it is melted. Stir with a spoon until well combined.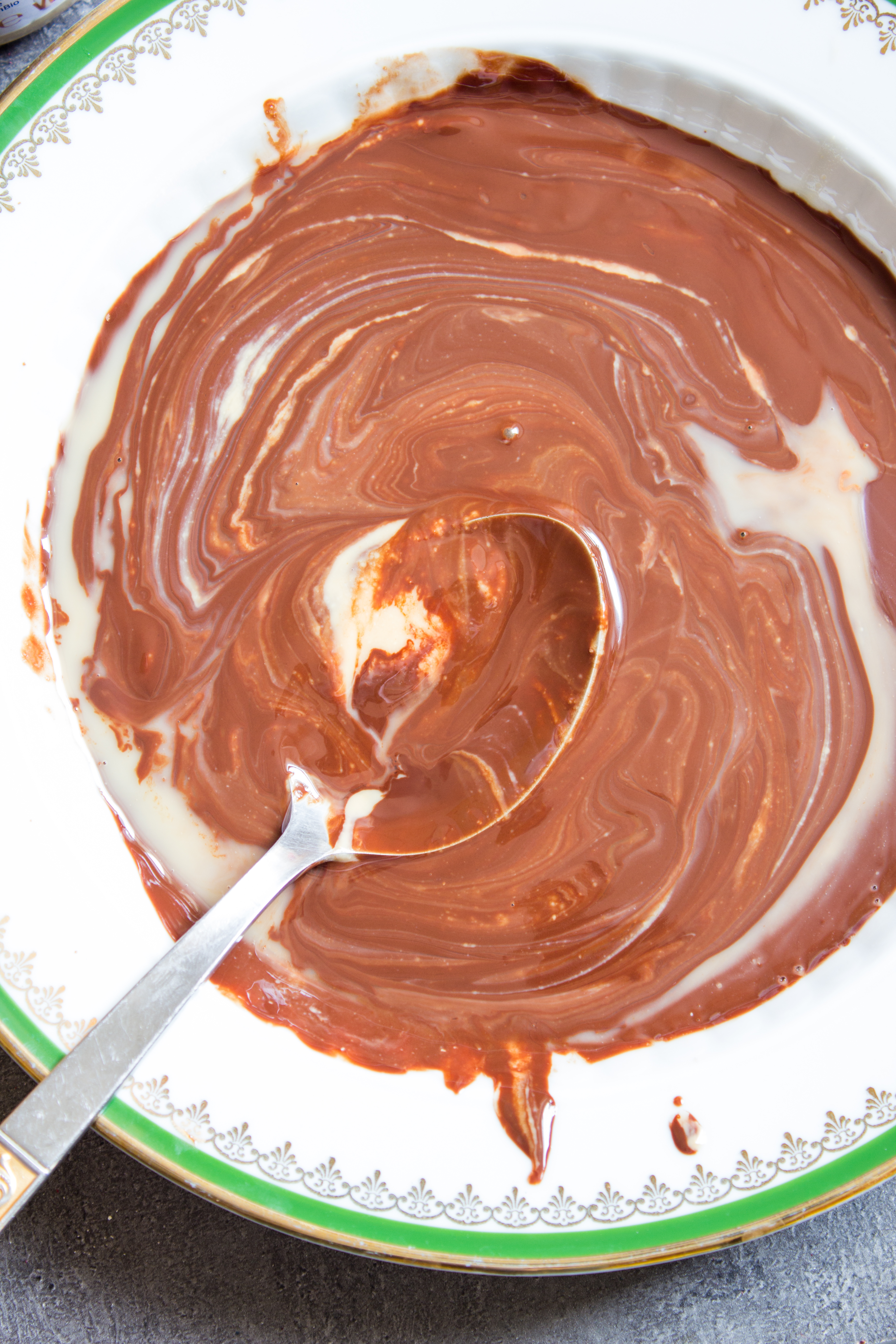 Roast the hazelnuts at 200 degree celsius for 10-15 minutes. When finished, they look like this:
Roll the hazelnuts (when they cooled down a little) between your hands to get rid of all the lose skin.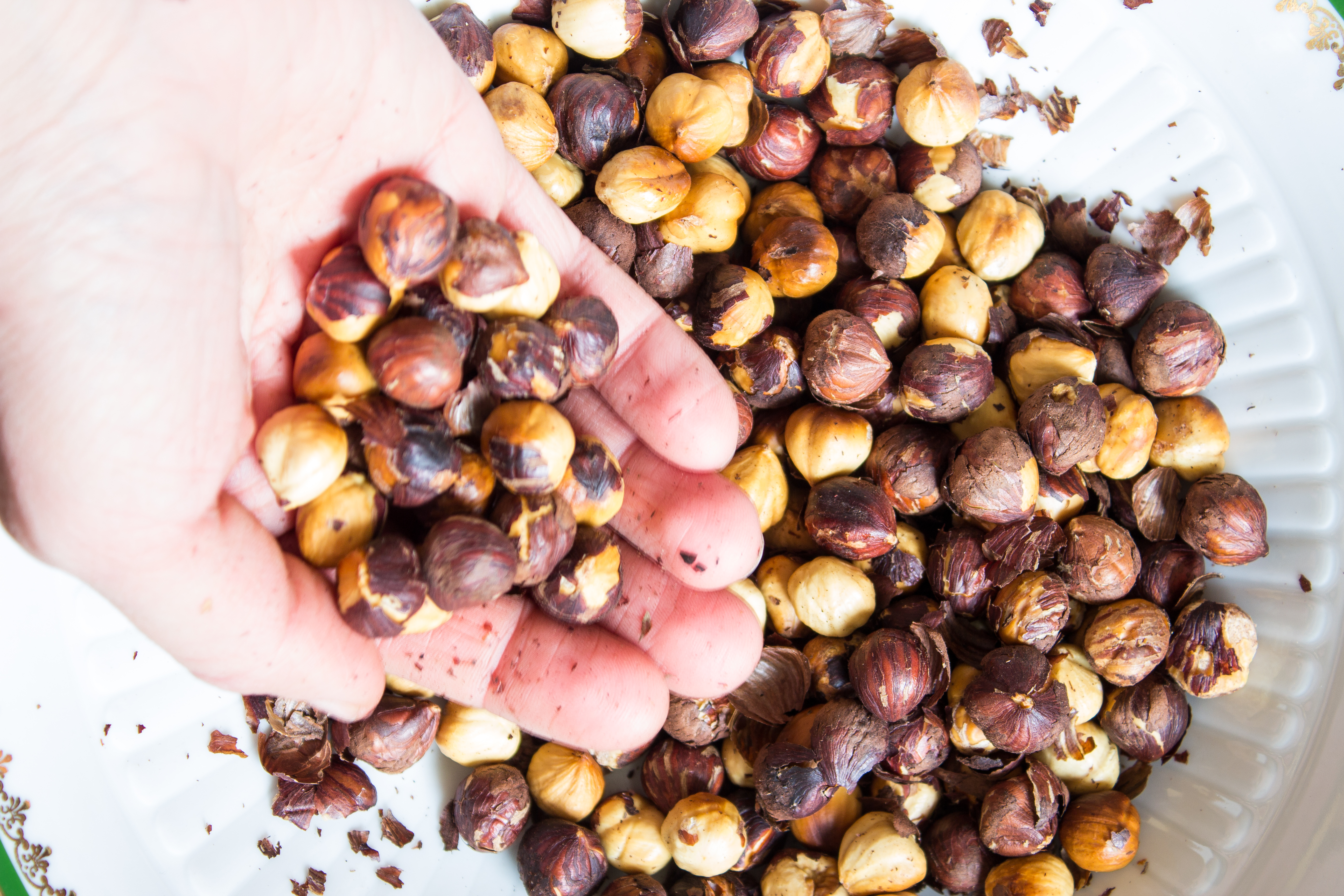 Separate the hazelnut skin and the nuts. You dont need the skin:

Now you can set aside 100 g of the roasted hazelnuts for later.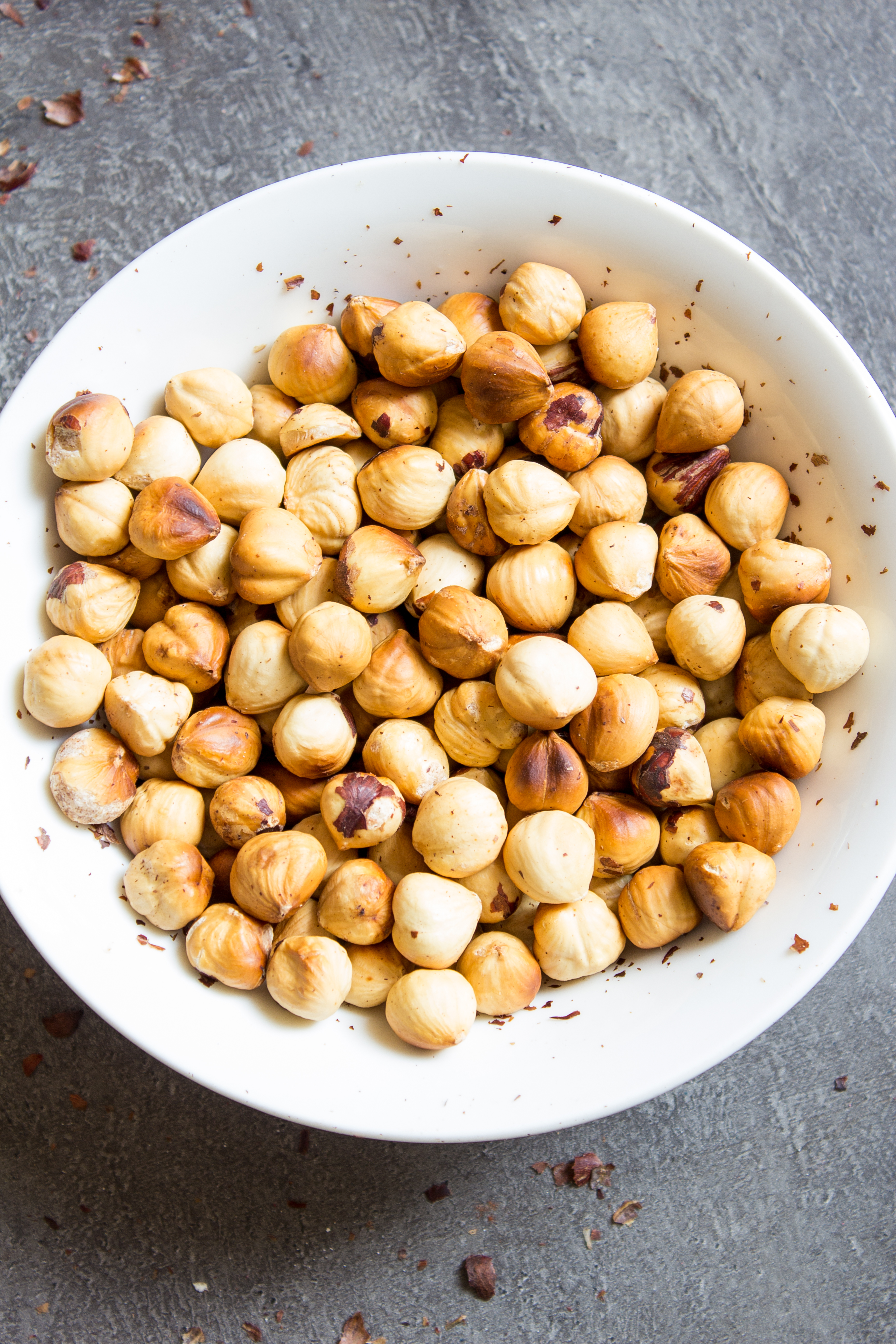 Blend the 50 g hazelnuts that are left with the dates.
Blend until it starts to stick together.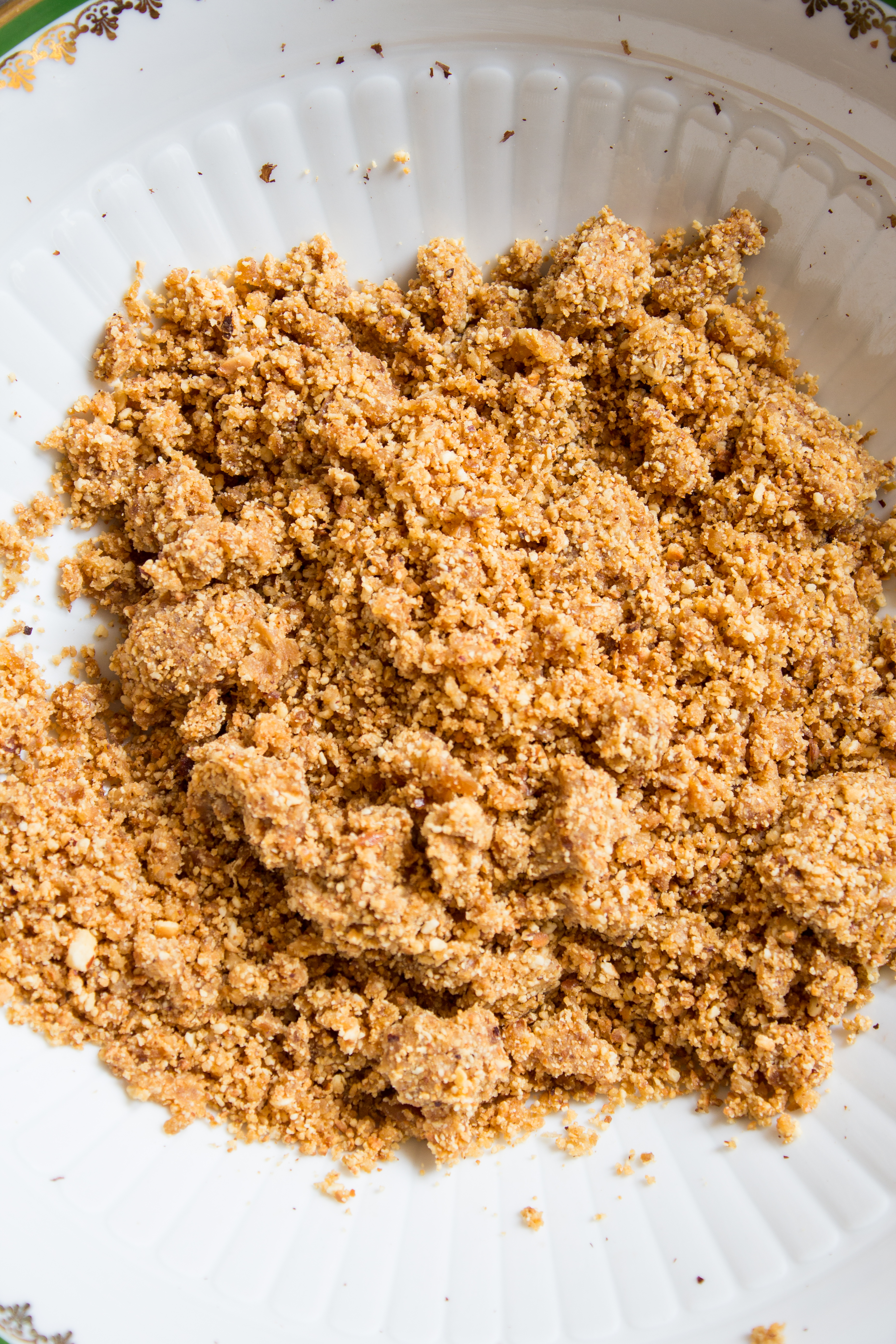 Press down the cookie dough into silicon molds.
Pour the chocolate-peanut butter cream into the cups on the cookie crust.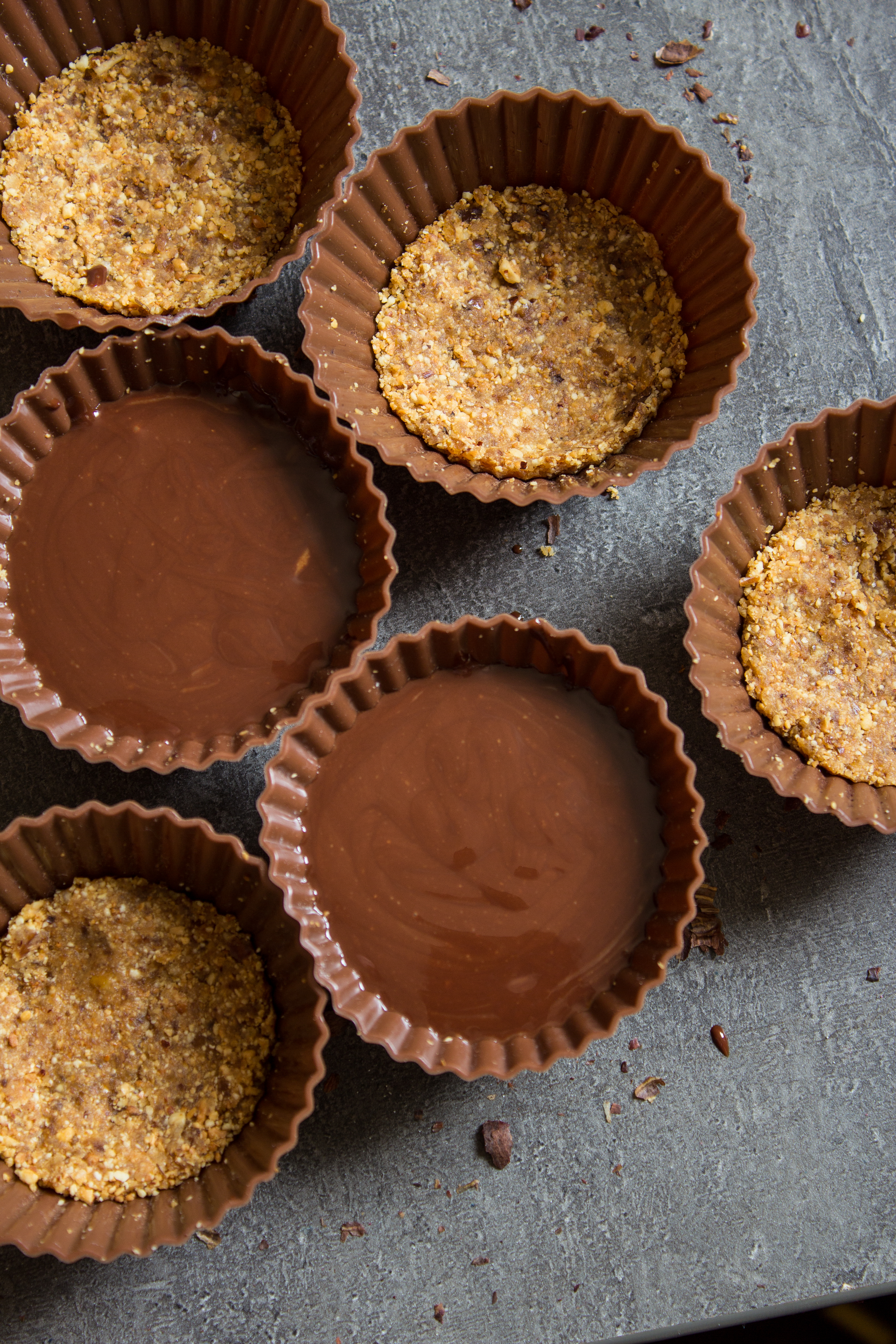 Add the roasted hazelnuts/chickpeas to the chocolate. No need to press them down. Let them sink by them self;)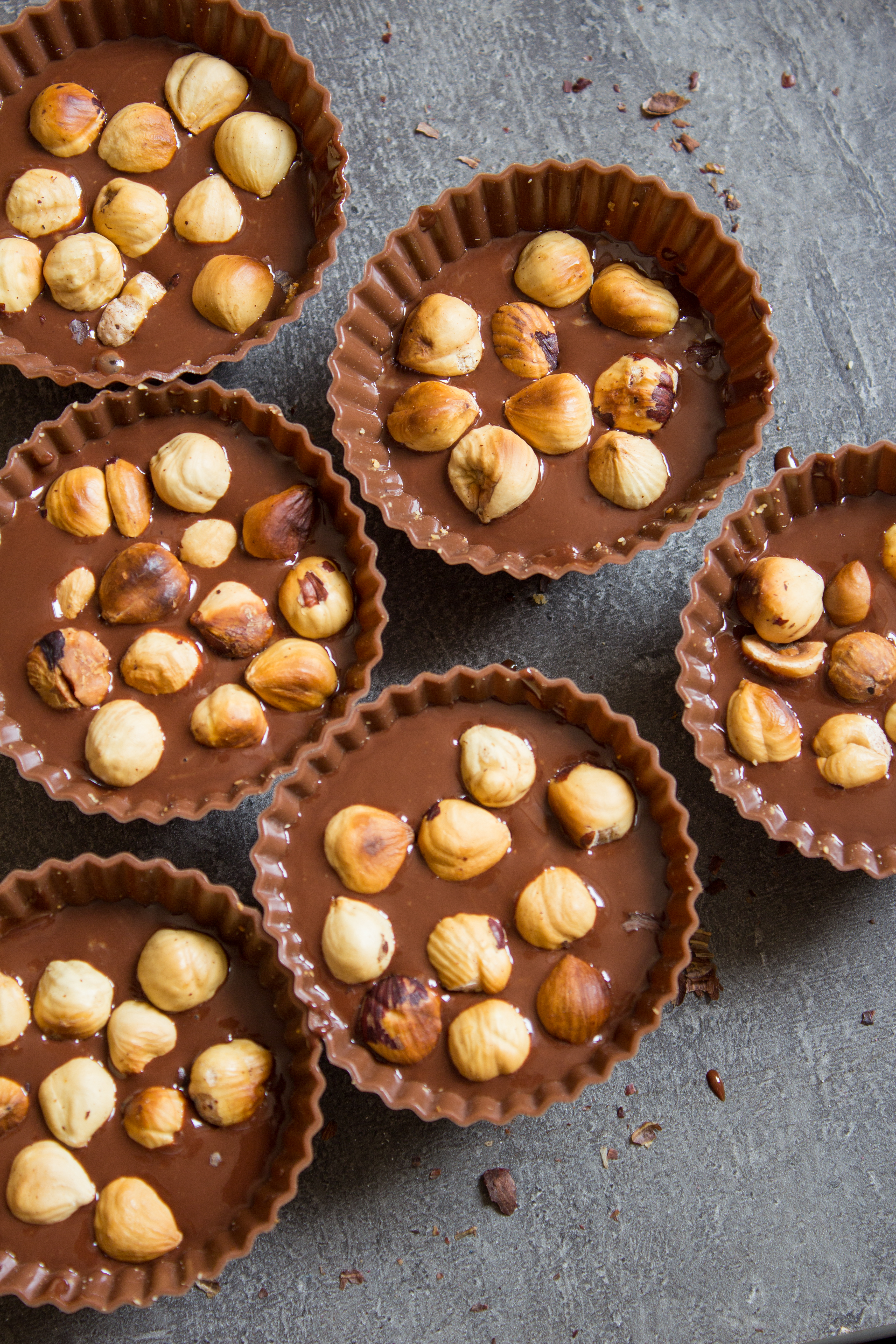 Freeze for at least 1 hour.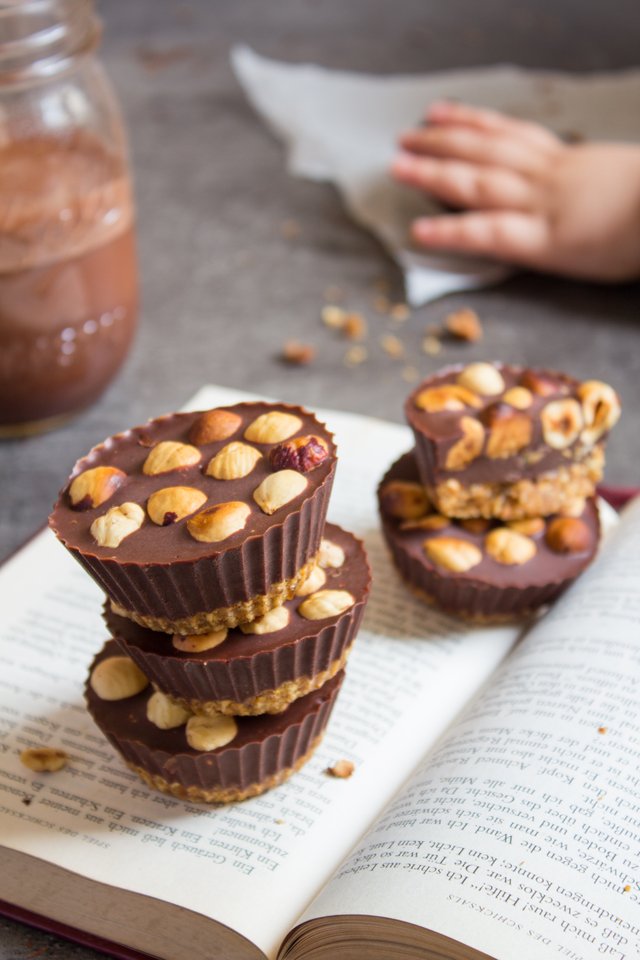 This is my favourite picture from today! Look at this baby hand in the background!
Storage in the freezer.
Enjoy!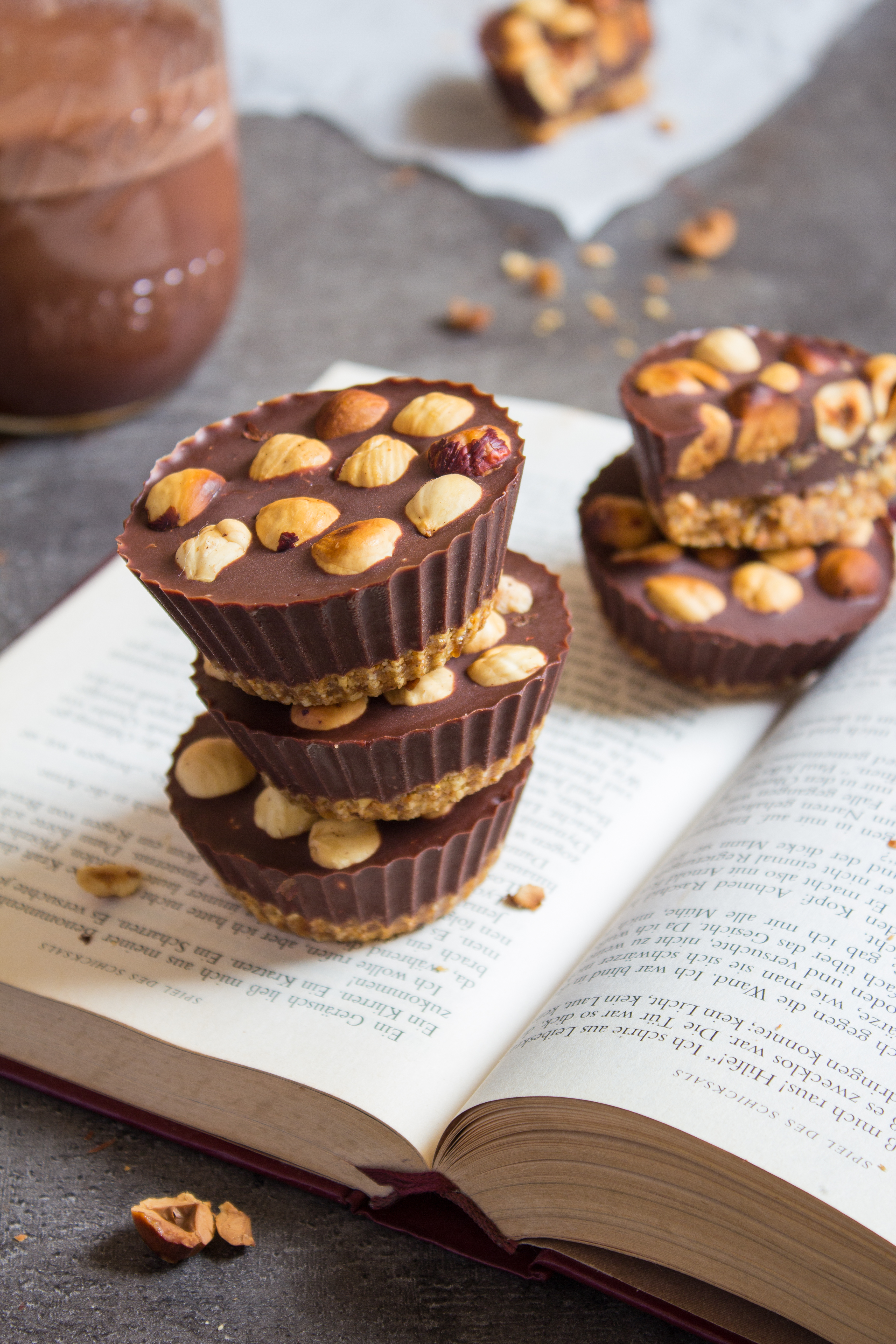 ---
Let me know if you like them and if you have any questions. I am happy for all your feed back!
---


Love, Niina
Check out my instagram and blog for many simple and healthy vegan recipes.
---
While you are still here, take your time to check out my other recipes and recent posts:
Pancakes:
---
More recipes:
Breakfast:
---
Poetry & Inspiration:
This MOMENT- POETRY AT THE AIRPORT
How to find your inner purpose in life❤
---
Thank you all! ❤
I want to inspire you to live your dreams, eat delicious, wholesome, nourishing, healthy food, and keep a creative mind. We all can do that, now!❤
---
All images are mine. Please dont use without my permission.