Weekly overview of the Blog category - Week 17, 2019
Friends, this is a week I've been waiting for. Just a couple of weeks after the massive number of irrelevant posts forced me to focus on them here in this weekly post, and make them a weekly topic, we had a week with 0 irrelevants. Not a single one. This is a true landmark, and one I am delighted by.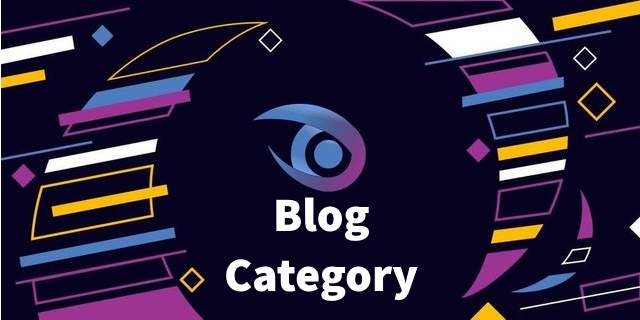 Scores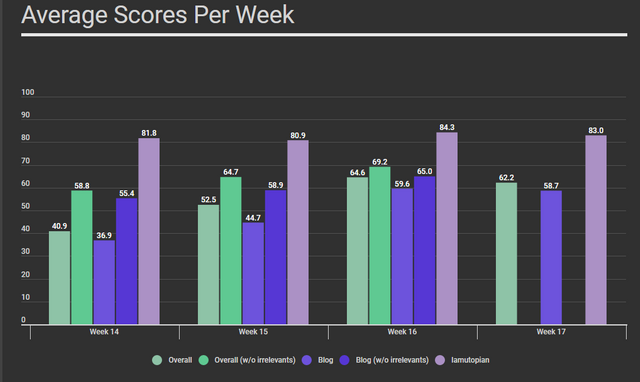 Click any of the graphs for the interactive version.
Graphs made using Airtable and Infogram.
How weird is this, right? The one sad thing is that average scores in a world without irrelevants are closer to the scores we've often seen with the irrelevants averaged in. To me, it seems that some of our newer contributors have managed to create relevant contributions (yay!) while still struggling to create quality contributions. Well, it's a process, and it's still a positive trend.
Top contribution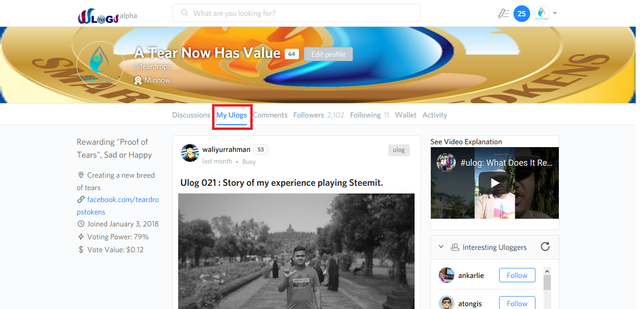 Once again, a huge, massive, super long update from @surpassinggoogle is our top rated contribution. This time, it's about ulogs, not steemgigs. But the overall format of cramming so much information as to make the post undeniable continues. It works.
Contributors and Contributions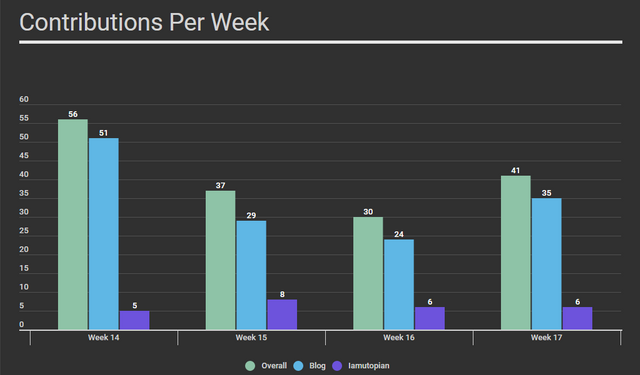 This is a very nice bounceback week, with some veteran contributors coming back alongside some new folks. While not quite back to the numbers we had before the drop, this is also trending very nicely.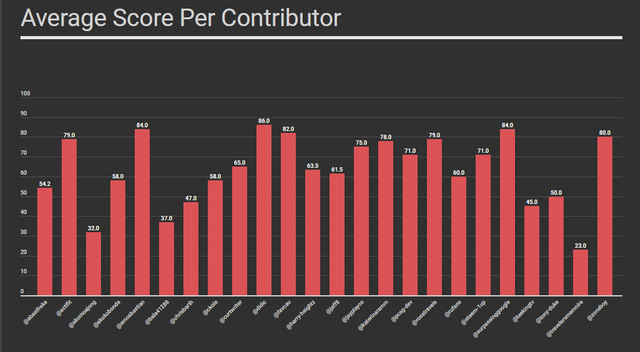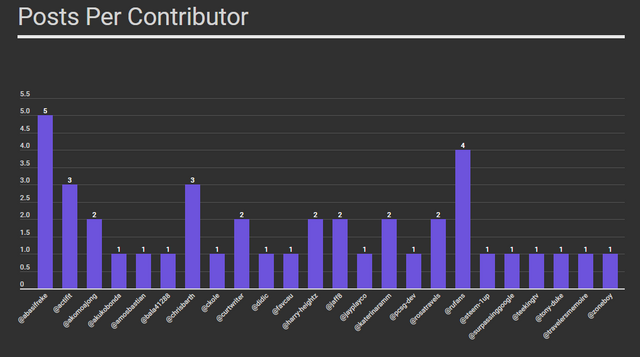 Relative newcomer @abasifreke had the most posts, with what I believe is their highest scoring average. While there's still progress to be made, some has clearly taken place already. Kudos! I also want to shout out our Visibility category manager, the excellent @katerinaramm, who creates a post or two of good quality content each and every week. Overall, we had 25 contributors this week, a 25% increase compared to last week. That's pretty great.
Irrelevants

None! Zero! Not a one!
Moderators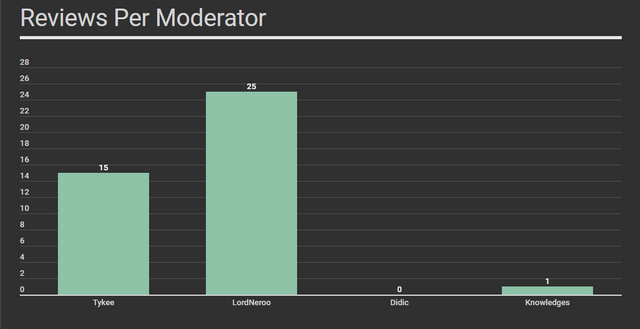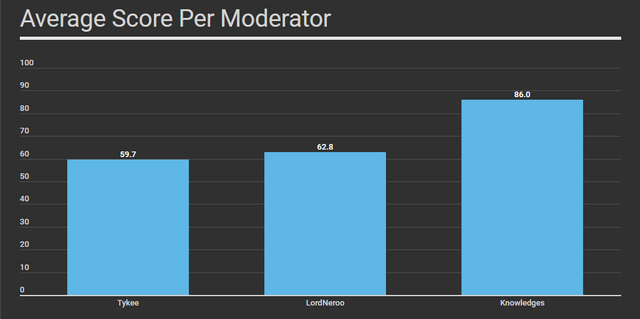 I write this every week: My mods are the best mods. Well done, @lordneroo and @tykee!
Days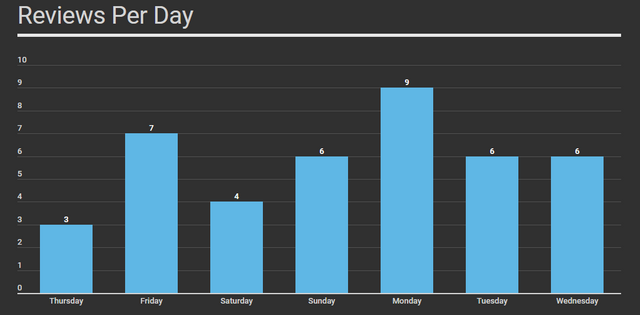 Well, this is certainly a much more reasonable distribution than last week's. Thursday was still as quiet as the rest of the second half of last week's, but things picked up nicely after that!
Final Thoughts
This is the last of these posts before our crowdfunding campaigns end. We are far from our goals, but as I wrote last week, I've seen stranger things happen. Now would be a great time to support and create an astounding comeback!
So I'll remind you, once again, of our IndieGogo campaign. We're also on Fundition.
Looking forward to your support. We need it. Have a great week, everybody, and keep blogging!
Previous posts
2019
2018