Weekly overview of the Blog category - Week 8, 2019
We continue to be blessed by a mass of contributions, from veterans and new folks alike. This week saw an uptick of irrelevants, but also many quality posts, with a slight improvement in overall quality over last week.
The Scores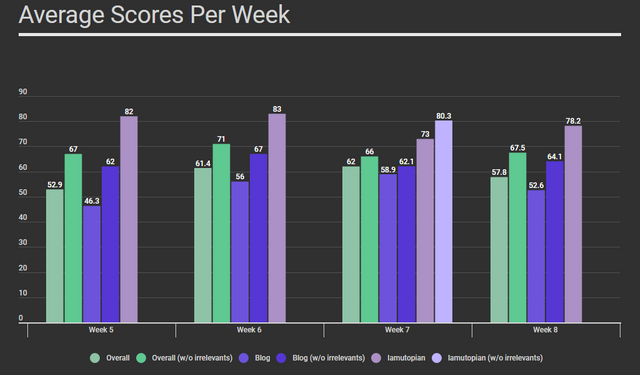 Graphs created via Airtable and inforgram
Once again, we see the importance of sorting out the irrelevants when it comes to figuring out the quality of any week's contributions. The overall average was lower than last week, but that's directly due to the influx of irrelevant posts. The scored posts' quality was higher in both Blog and #iamutopian.
Top Contributions
This was another week without a staff pick for the Blog category. While overall quality was good, we didn't have any contributions that were outstanding enough to merit a pick. This is disheartening, as we certainly have contributors capable of delivering Top of Utopian quality posts. The top score this week was another massive update from our friends at Actifit. Last week, they shared this honor. This week, they hold it alone. The post, Actifit Daily: Actifit.io Comments Support. Health & Fitness Radio Show This Friday. Witness Upgrade. iOS Version & Daily Updates, was packed full of information for Actifit users, as well as anyone possibly interested in the project.
Contributors and Contributions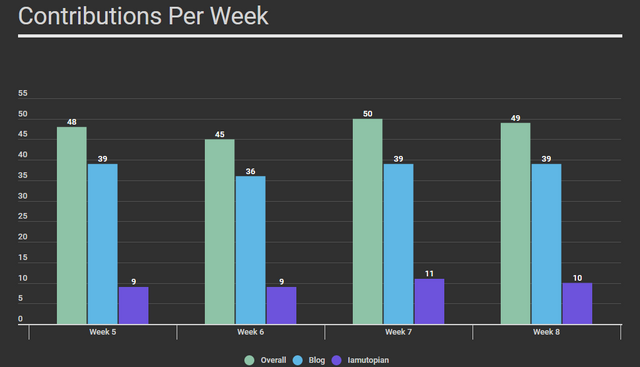 The slight improvement in overall quality comes, unsurprisingly, with a decrease in the volume of relevant contributions. For our moderators, the volume of work was very similar (the later graph tabulating their reviews does not include irrelevant contributions), but the quality posts were significantly fewer.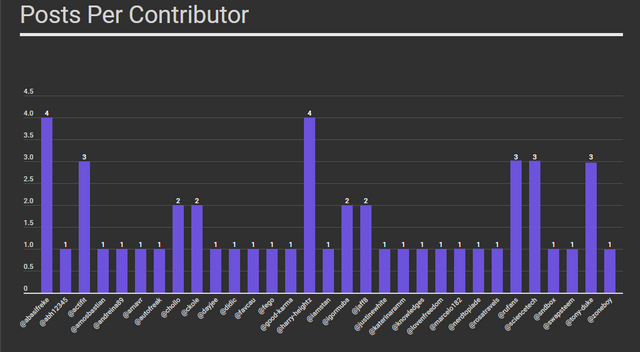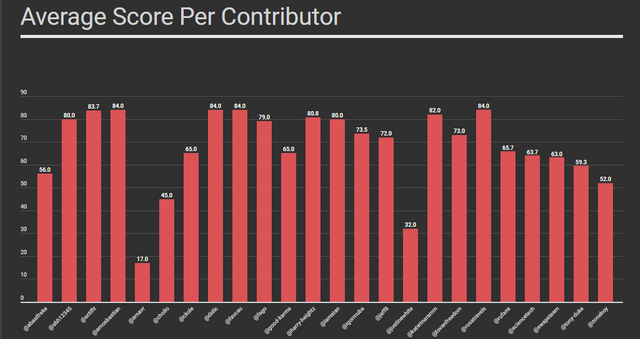 If someone appears in the "Posts Per Contributor" graph but not in "Average Score Per Contributor," the reason for that is that they only had posts scored 0, which usually means they were deemed irrelevant, but sometimes means they were just of low quality. We choose not to shame people by pointing out their 0 averages, but I wanted to clarify the discrepancy.
Moderators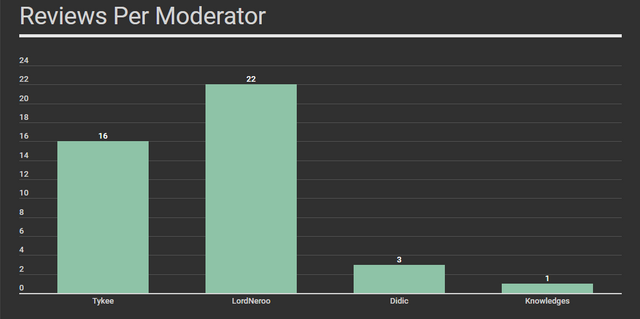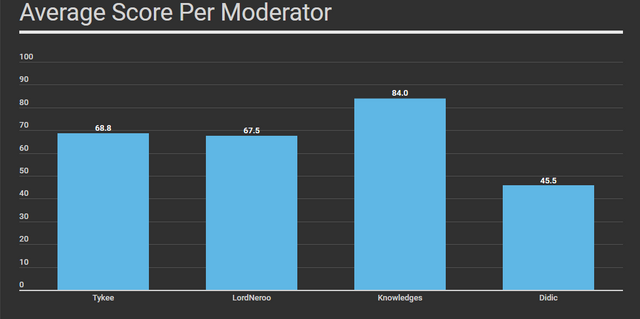 @lordneroo is, once again, our MVP. @tykee was able to help significantly, and the two moderators took up most of the work. I also contributed a bit, and @knowledges pitched in his usual review of last week's version of this very post.
Days and Hours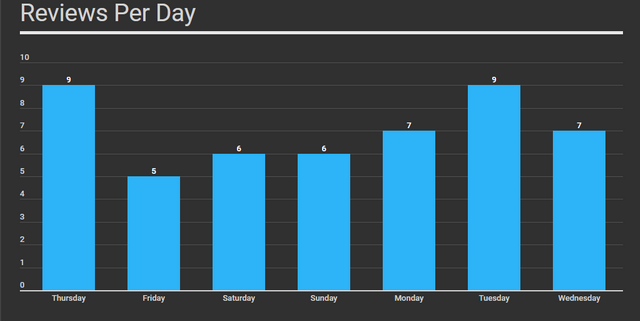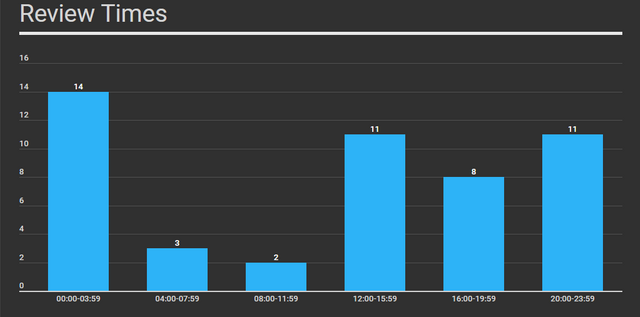 Any rumors that you may have heard that some or all of the Blog category team are vampires are clearly devoid of all basis.
Tip of the Week: Research tips #2
After taking a week away from this series of tips, I'm back this week. Last time, I covered the most basic basics. This time, we're still in basic territory, but going a bit more specific.
Check that github
At present, Utopian only rewards contributions to projects that are on github. However, checking that a project has a github repository is only the first step. You must also make sure you're not writing about a project that's been abandoned. We're not promoting open source by promoting projects that are no longer updated. In the Blog category, we're not as strict about this as our friends in the Dev category, where a commit must have been committed, or a pull request merged, in the last 28 days. But still, check the github to see that there's been some activity by the maintainers in the past few months. If there wasn't, we may not review your contribution, and no one wants that.
Reliable Sources
When writing about a project, make sure the information you look up comes from a reliable source. If you aren't familiar with the source, google it. TheVerge.com? Reliable. TheVerg.com? Well, there's nothing there. But if there were, it would probably not be worth your time. ABG: Always Be Googling (or using whatever privacy protecting search engine you like). I recommend doing this before installing any app, ever, but it's twice as important if you're going to write about it.
Similar Projects
If a project claims to be the only one that does a thing, don't believe them. I mean, it could be true. But google whatever it is they say they're doing, and make sure. We're about promoting open source, but we're also about quality and expect accuracy from our contributors.
Final Thoughts
I am, once again, lost in doing other content related stuff for Utopian. I am thankful to my moderators for picking up the slack while I'm off doing other things. This past week, and the coming one even moreso, are all about the indiegogo campaign. Check out our latest post about it: [1000 STEEM BOUNTY] Design Badges for the Utopian Indiegogo Campaign, especially if you're a designer.
Previous posts
2019
2018