Weekly overview of the Blog category - Week 13, 2019
It's been another busy week for us at the Blog category, which saw slightly fewer contributions than recent weeks - while still being Utopian's biggest category. Some of our contributors are starting to figure out the requirements of the new questionnaire, while others are clearly having issues. These are growing pains. I'm very pleased overall. Also, as usual, I'll remind you of our IndieGogo campaign, which has recently been refreshed. We're also on Fundition. Looking forward to your support.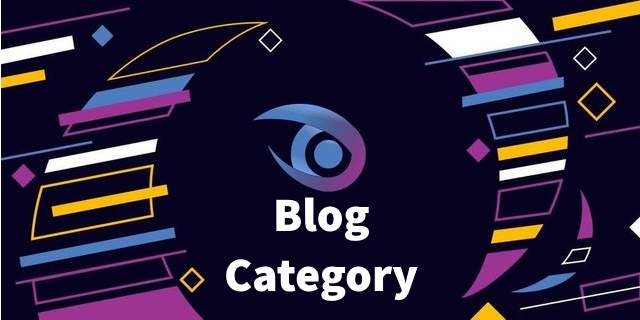 Scores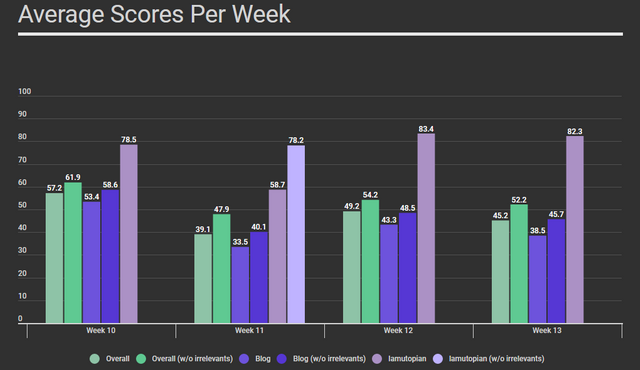 Last week's slight improvement in scores was somewhat pulled back this week. But, as I'll discuss in the Contributors and Contributions section, the picture is a bit more complex.
Top contribution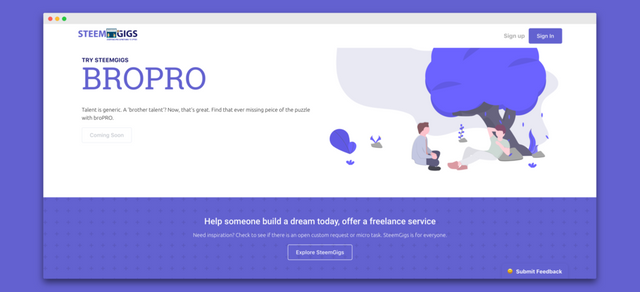 Much like last week, the top contribution in the Blog category is also our staff pick.
@surpassinggoogle
's massive and detailed post about
the relaunch of Steemgigs.org
was an easy pick. While it is not an example of superb writing, it has so much relevant information that it is richly deserving. And it
is
reasonably well written. You don't get staff picked for a badly written post.
Contributors and Contributions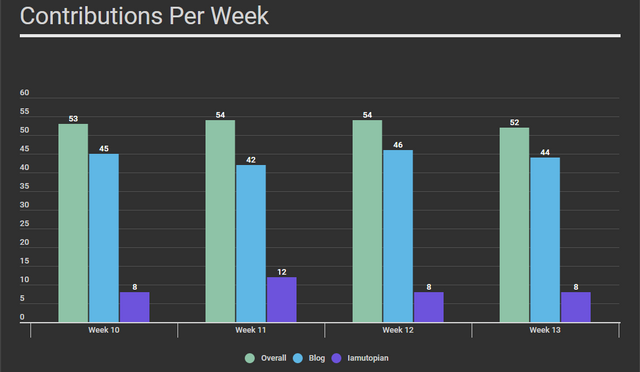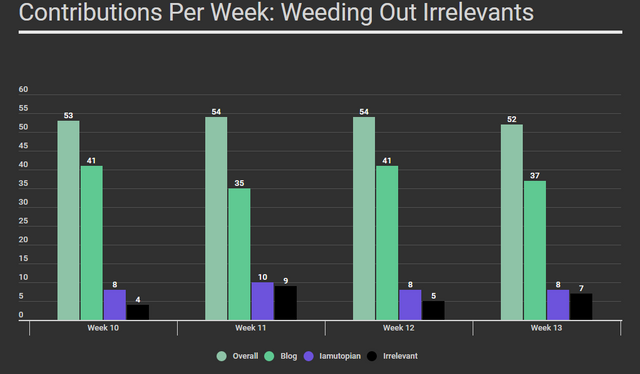 Not much to say here, so let's hurry to the second part of the segment.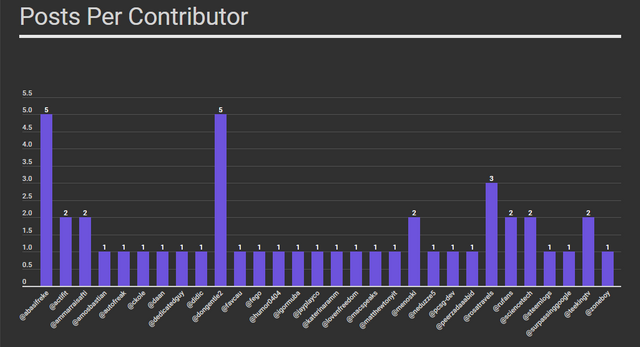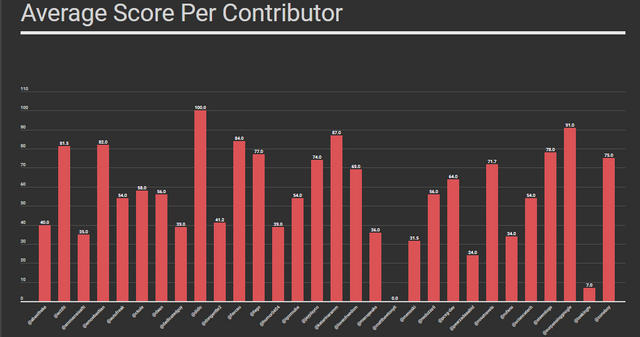 The average score per contributor has never seen as big a variance as this week. We've got every kind of score, from 0 to 100, with at least one in every 10 point group. I'm not delighted that the single biggest group is in the 30s, which had 9 different posts, but this is a very good indication of the work we've still got to do. Different categories have different challenges. For some, it's about getting more contributions. For us, it's about improving the writing quality. This is an ongoing process, obviously.
Moderators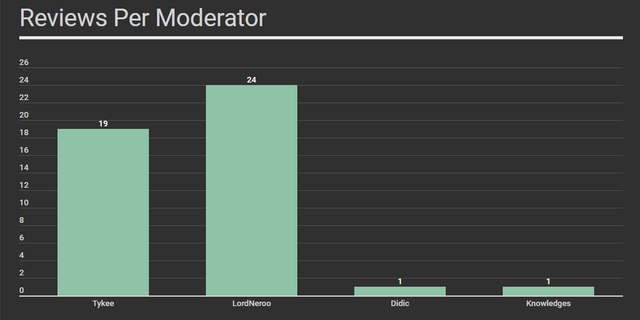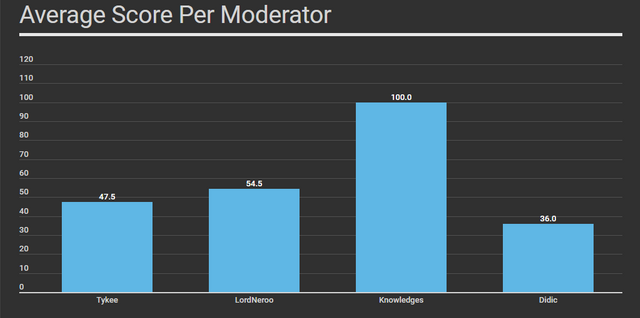 All hail @tykee and @lordneroo, who once again put in a massive amount of work. Beyond the numbers, I want to praise them for how thoughtful they are. We have ongoing discussions about posts and the best way to judge them, and I am consistently impressed. It's really a joy to work with two people as committed and smart as these two. This is largely volunteer work, with as low as the currency currently is, but their quality of work is what I'd like to see when the currency allows decent compensation.
Days and Hours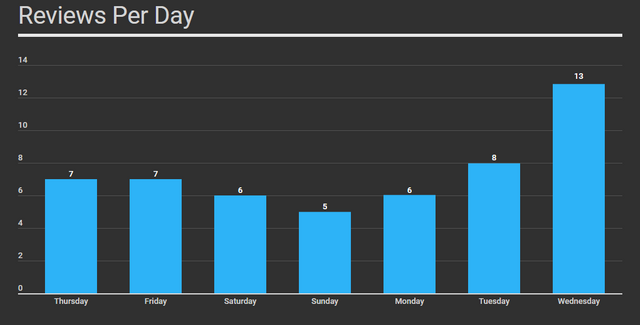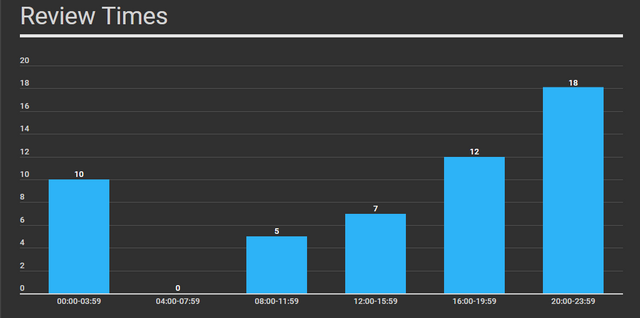 Basically, if we don't get to your post early in the day, don't worry. We're doing most of our work late.
Final Thoughts
This is a super busy week for me, so I don't really have anything super interesting to say to wrap up. Have a great weekend, everyone!
Previous posts
2019
2018