Weekly overview of the Blog category - Week 2, 2019
We're back to normal, and have got the contributions to show for it. A dramatic increase and influx of new and new-ish contributors have combined to bring the volume of contributions to a height we've not seen since mid-November. And, happily, this rise did not bring with it any significant drop in quality! Let's dig into the numbers, shall we?
The Scores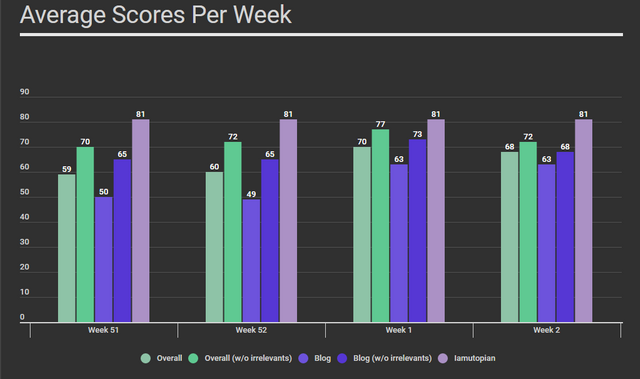 Graphs created using Airtable and infogram
While this week hasn't reached the scoring heights of last week, I'm quite pleased to say that it maintained the level of quality I've grown accustomed to, even displaying a slight increase in the Blog category scores when discounting irrelevant posts (well, one irrelevant, and one by a banned poster). #iamutopian remains the very image of stability.
Top Contribution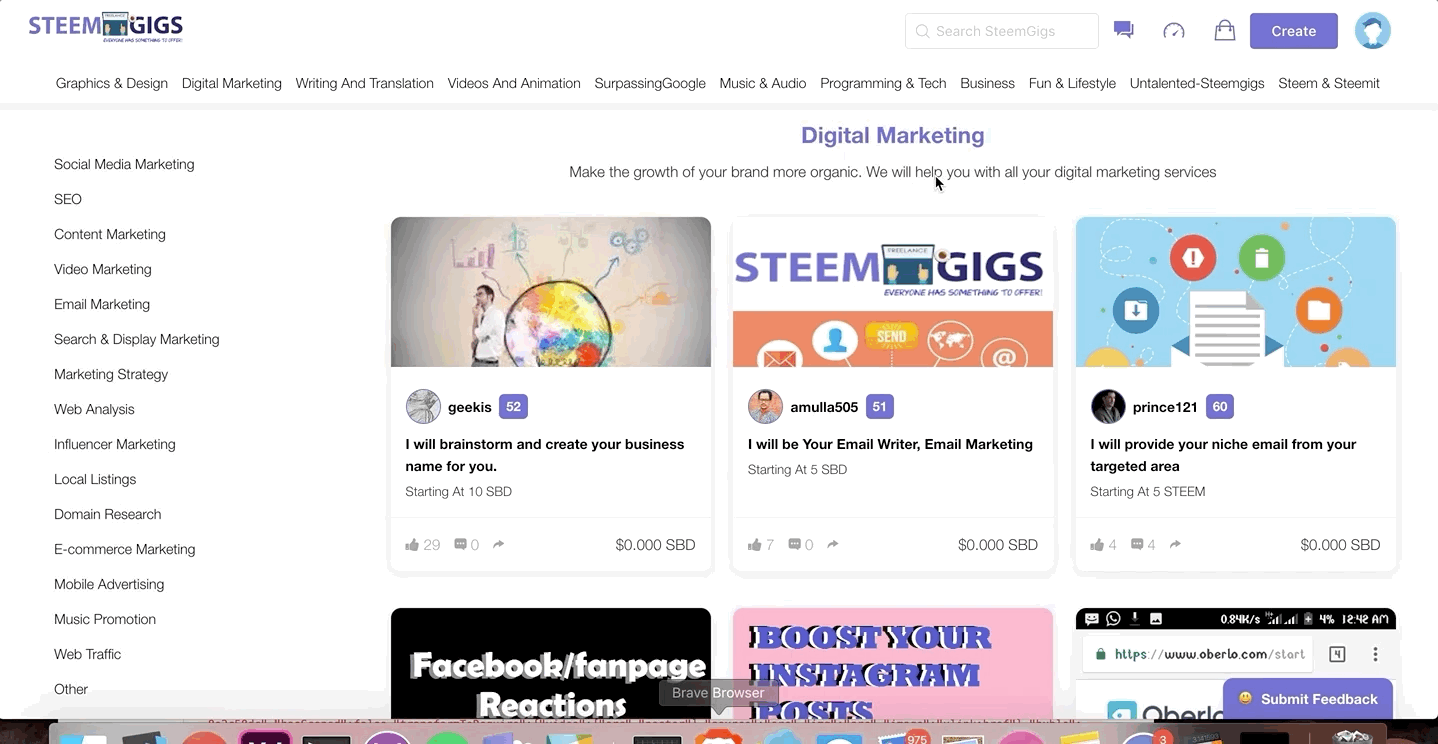 Most weeks, the Blog category staff pick and the highest scored post are the same. This week, I took option B, and selected a highly scored post by solid veteran contributor @curtwriter, as you can see in Top of Utopian. What's great about that is that it allows me to highlight two separate posts, as the highest scored post deserves its own spotlight. For the second time in three weeks, the highest scored post was a contribution by @surpassinggoogle about Steemgigs. This time, it was the post Steemgigs.org (The Freelancing & Dream-Building Marketplace On Steem - Latest Development Update. This is another giant post, full of information. I really like the way it gives shine to developer @tobias-g for picking up and performing many of the project's task requests.
Contributors and Contributions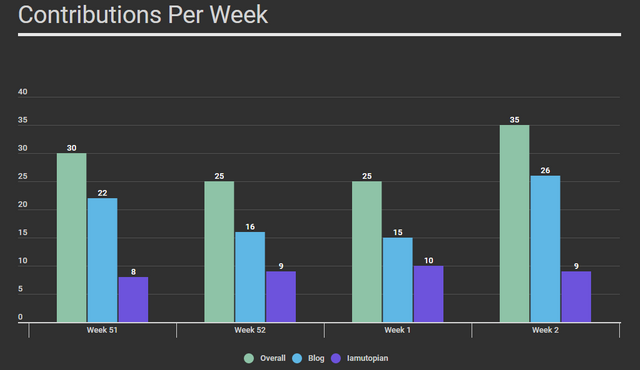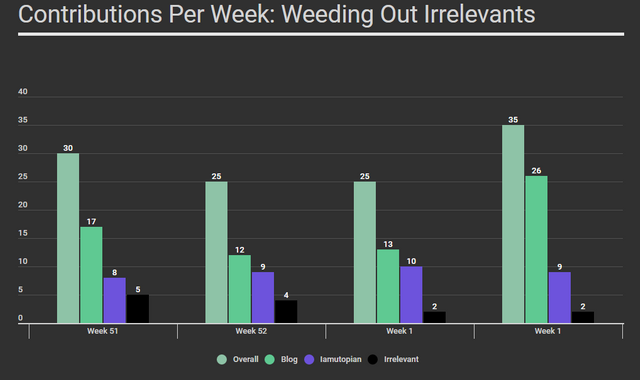 While not unexpected, it is certainly great to see the number of contributions rebound after the holiday doldrums. Amazingly, not only did the quality remain high, we also didn't have a big batch of irrelevants.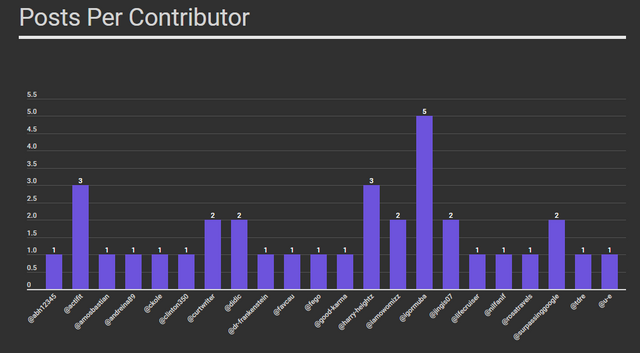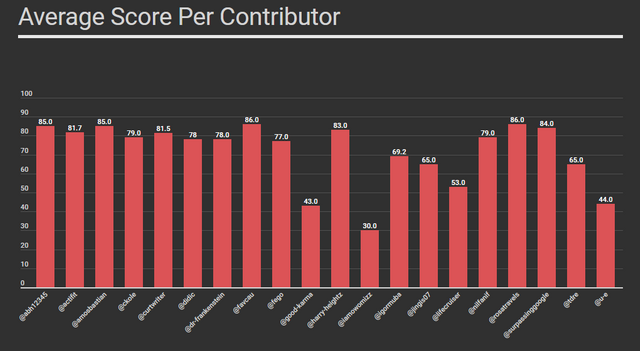 While @igormuba has been on Steem for over two years, they've taken the Utopian Blog category by storm this week with FIVE posts. While post quality has varied (60 to 84 scores, with an average of 69.2), it's been quite solid overall. Highest score averages on the #iamutopian category belonged to perennial stalwarts @favcau and @rosatravels at 86 each, whereas @surpassinggoogle has the highest average in the Blog category with 84.
Moderators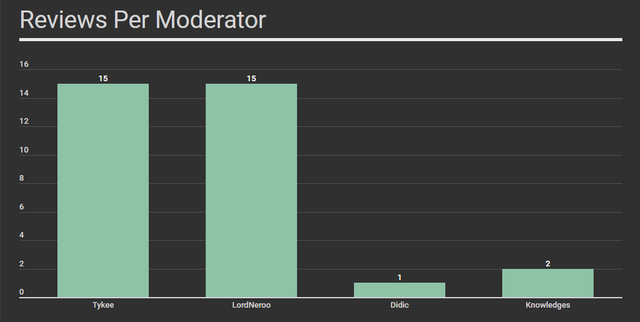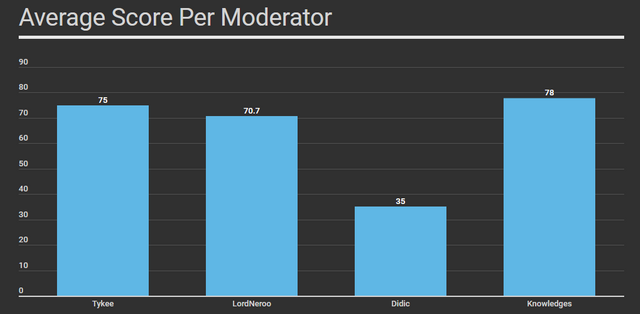 Our moderators, @tykee and @lordneroo have put in WORK this week. @knowledges stepped in to review my own contributions to #iamutopian, and I only found the time to review one - rather lackluster - post.
Days and Hours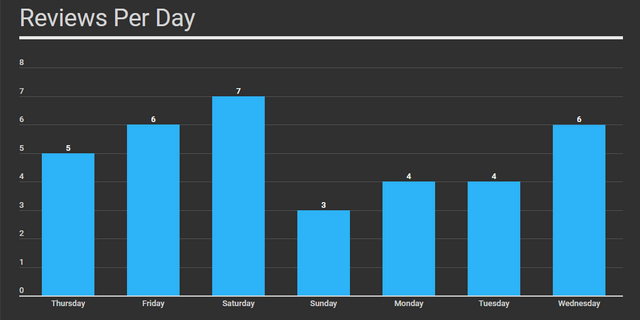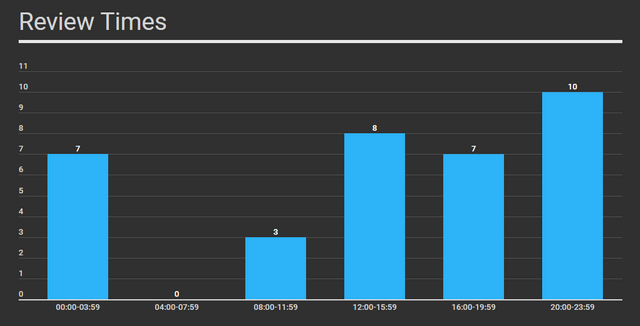 Eagle-eyed readers will note that I've changed the Reviews Per Day graph to more accurately reflect the Utopian week. Thursday is the true start of our week. Last week was certainly a busy one for our reviewers.
Tip of the Week: Work on your grammar
Writing is like any other skill: You learn by doing. The more you write, the better you get. Especially if you take feedback in, and try to implement it. However, like any other skill, you can improve significantly by studying. Specifically when it comes to grammar and sentence structure. This week, I am going to recommend the British Council's LearnEnglish site. Specifically, the Clause, phrase and sentence portion of their grammar section. If you go through all of the sections, and do the exercises, I can pretty much guarantee you will see some improvement in your writing.
Final Thoughts
It's great to see the category back to normal. While I've still been busy with various things related to my role as Utopian CCO, everyone else has stepped up. It's a thing of beauty to behold.
Previous posts