Weekly overview of the Blog category - Week 47, 2018
It's the second week for the Utopian Blog and #iamutopian category overview. I'm trying to step up my graph and data game, and really want to hear any feedback you may have about what I have here, and what else you want to see.
The Basic stats.
We had 34 contributions this week, of which 24 were in the Blog category and 10 were #iamutopian. Of those, 19 and 10 were eligible for votes, respectively. The average score for Blog was 45, or 57 without irrelevant posts. The average score for #iamutopian was 75.
Top Contribution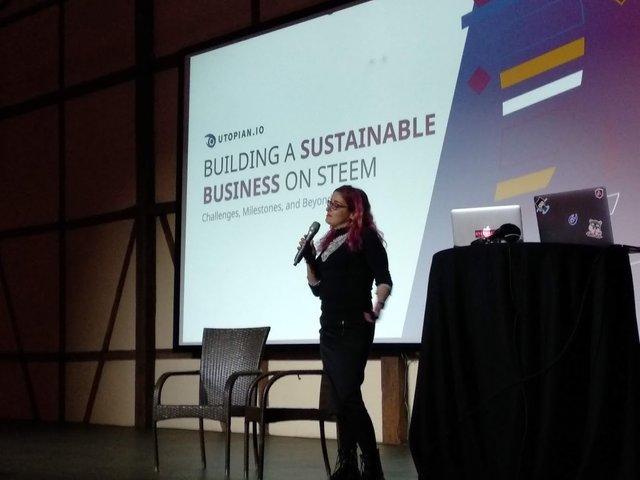 This week's staff pick is an #iamutopian post by our illustrious CMO, outgoing CM of the Visibility category, and the woman who dragged me into Steem and then into Utopian: @techslut. The thing is, she's also one of the very best writers we have on Steem, and it's a rare treat to get a full size post from her these days. This post covered her part of the Utopian presentation at Steemfest, and it is great.
Moderators
This week, we welcomed a new moderator to the category. @lordneroo has been with Utopian for a while as part of our Greek translation team, and is a terrific addition to the team. As I've been busy figuring out the guidelines, it's been great to have help in the category. This week, for the first time in a long time, I was not the top moderator in the category. Instead, it was @tykee who stepped up big time.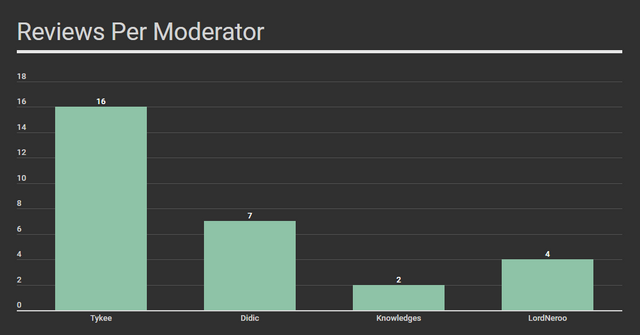 Graphs created using Airtable and infogram
As you can see, @tykee moderated 16 posts! We also had some help from the awesome @knowledges, Utopian's Super CM.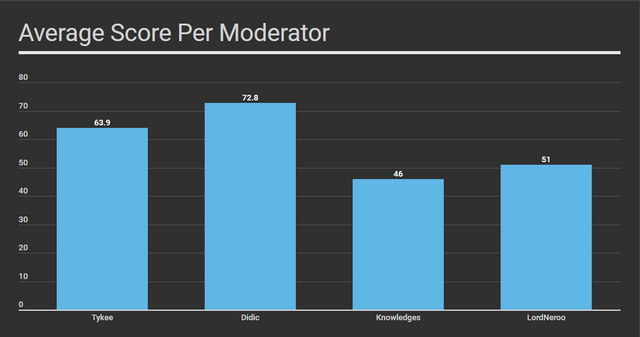 Looking at our scores, @knowledges may seem unduly harsh, and I unduly generous. But that had more to do with him taking on a couple of our more challenging posts, whereas I did more of the higher rated #iamutopian posts.
Contributors and Contributions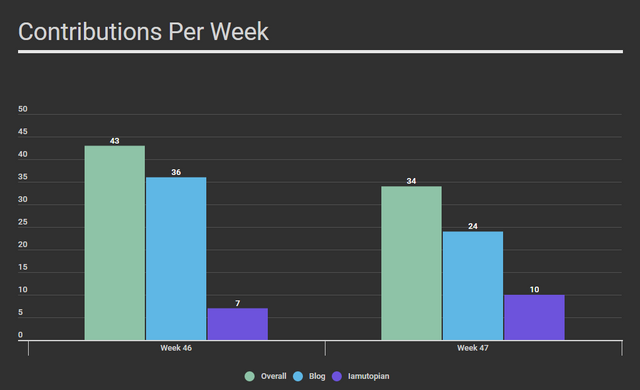 As you can see, we've had a bit of a drop off from last week. I think we can safely assume that had a lot to do with the bear market. With the value of Steem dropping, people have felt less motivated to contribute. But the dedicated folks at Utopian have actually been stepping up their game and contributing more. That's been great.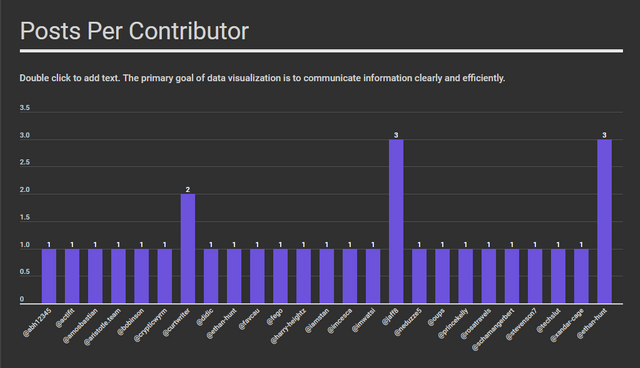 Apart from three contributors, most of the category has been characterized by one post per poster this week. We'll see how that trend looks going forward.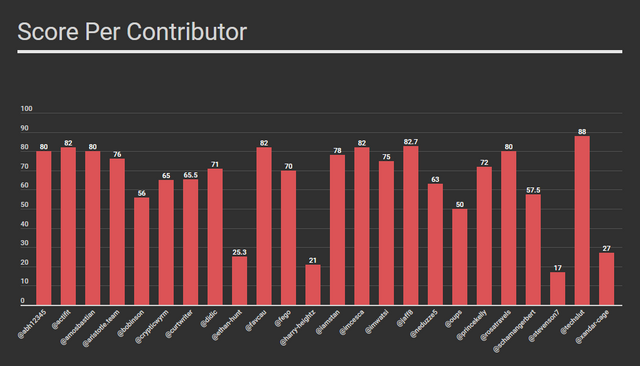 As you can see, this has been another strong week for @jaff8. Not only has he contributed the most posts, he also had the second highest score average after @techslut's single post. His arrival to the Blog category has been the awesome shot in the arm we've needed, and I hope he continues his current run of excellence.
Final Thoughts
I've not been able to be as hands-on the past week as I've been these last few months. That will definitely still be the case this week, as I become more and more focused on shining up the new Utopian guidelines. If you post to Utopian in any category, these guidelines should represent a positive change for you, as we open things up a bit. We believe they will help lay the foundations for Utopian V2 on the content side, while our awesome devs work hard to do the same on their side. While this week has represented a significant drop-off in terms of contribution quantity, I am still heartened by the efforts put forward by the category's contributors and moderators. You folks are great, and I am delighted to be working with you.
Previous post