Weekly overview of the Blog category - Week 5, 2019
It's been another pretty huge week for the Blog category, somewhat hampered by the currency's dip during the week. I'm fairly certain that if the upwards trajectory would have been maintained, we'd have another record for most posts!
The Scores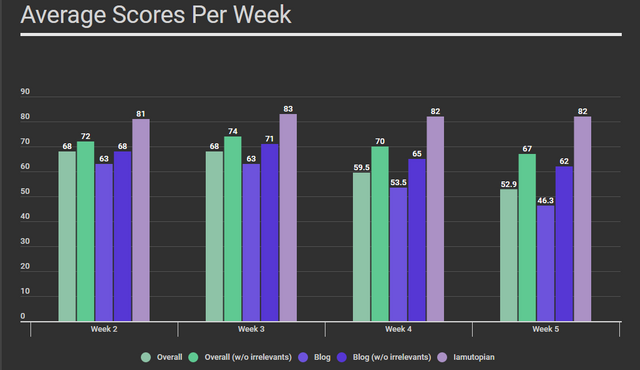 Graphs created using Airtable and infogram
Last week's trends continue, with another small drop in scoring and new contributors. Integrating the new folks - or those who decide to stay - and bringing them up to the level of those who've been here a while continues to be a work in progress. But this is good trouble to have. This is how we grow.
Top Contribution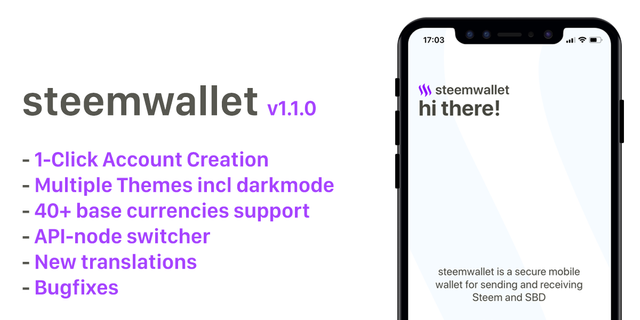 @roelandp is, currently, the number 4 Witness on Steem, and one of the most influential members of the community. He is well known as the organizer of Steemfest, the annual conference/celebration of all things Steem. His current major project is SteemWallet, the open source wallet app for Android and iOS. This post, which was also our staff pick for the week, got the highest score because it combines everything we like to see in a top post: It is a significant update to a major project, as well as being well written and entertaining. It basically checks all of our boxes.
Contributors and Contributions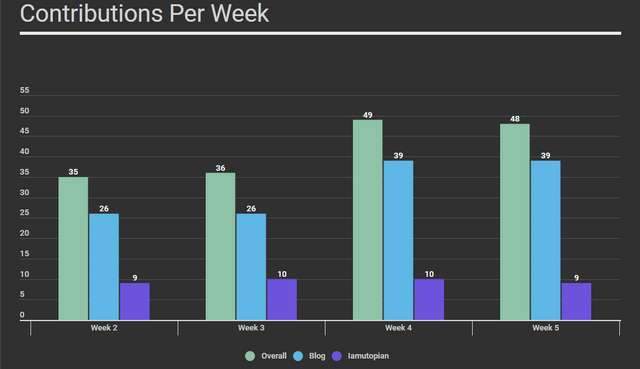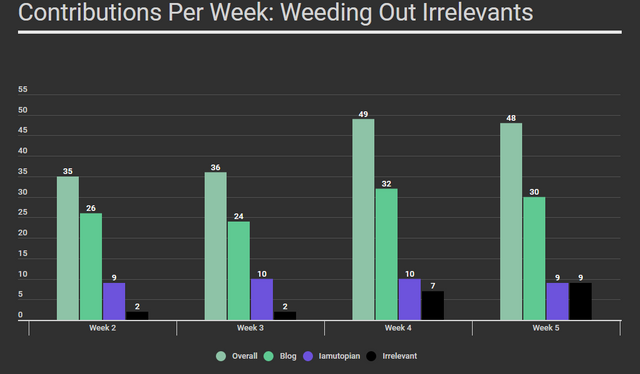 The invasion of irrelevant posts continues in a big, big way this week. Sadly, some of those weeded out were quality posts that weren't valid contributions to Utopian due to issues such as being about a project without a Github repository. We hate it when that happens. Still, it's all a learning process for all of us.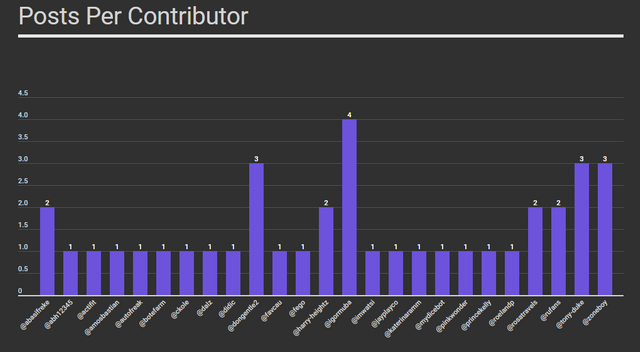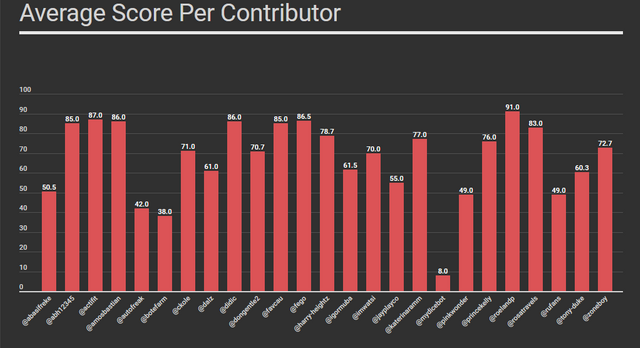 As you can see, most of our contributors do consistently good work, with a few - usually new - contributors bringing the average scores down. Recent stalwart @igormuba had two posts that fell under the previously mentioned issue of being about a project without a valid github directory. But even without those (irrelevant posts are not counted in these graphs), he was still able to be our most prolific contributor this week. He is a beast.
Moderators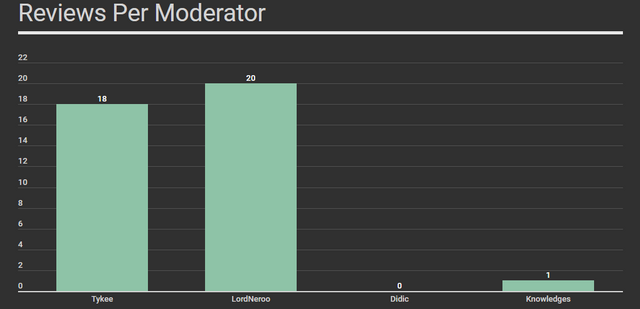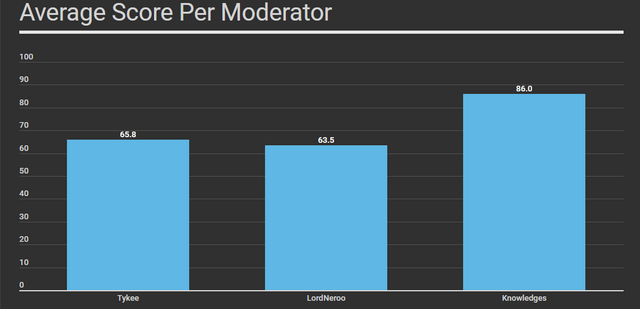 I was busy again this week, with the upcoming launch of our podcast feed, and the ongoing work on our Indiegogo page. Thankfully, @tykee and @lordneroo stepped up once again, and reviewed a whole mass of posts.
Days and Hours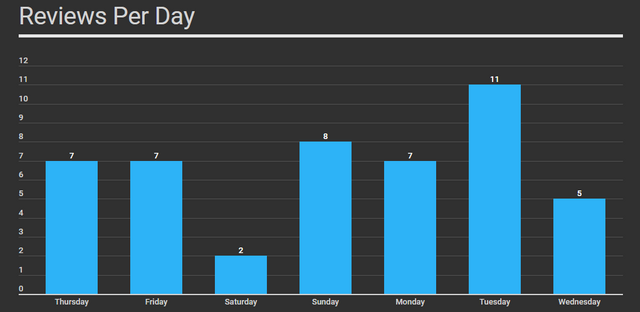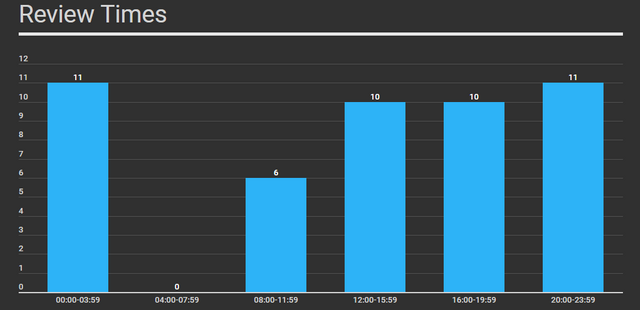 Last week was a steady upwards march of more and more daily posts. This week reached a very similar number of posts while being much more erratic in the level of activity. But we had an 11 post day, which is quite massive!
Tip of the Week: Research
I mentioned the importance of research last week, and I'm going to focus on it this week. The issue of invalid repositories was what brought it to the forefront for me. Checking our guidelines for requirements is as much a part of research as checking that repositories are valid. And this goes to every topic. I've seen posts comparing "the mobile Steem apps," for instance, that ignored major apps because the writer was unaware of them. Doing your research will inform your posts, and telling us about the research can add a personal touch to an otherwise dry comparison. As usual, it all goes back to the mantra of "make it personal, make it editorial." But that mantra follows the basic premise that you make it professional. Doing your research is a part of that.
Final Thoughts
This week, I'm all about the podcasts. As you may know, the show formerly known as the Open Source Radio show came back this week as FOSSHub. Next week, it'll be accompanied by the return of IdeaHub. And both shows will make up the Utopian Podcasts feed. Once the first show is up on the podcast feed, I'll put it on itunes and stitcher and the other directories. But if you want to get a jump on subscribing, you can just use our podcast rss feed. This is something I've been working towards for months now, and I'm very excited to see it happening. This, as I pointed out, took up much of my time and energy this week, which is why my review count is a shameful 0. As usual, thanks go out to our moderators and contributors for carrying the torch.
Previous posts