Weekly overview of the Blog category - Week 49, 2018
This week, we've got all the data you've hopefully gotten used to, and also a new section: Tip of the Week. These tips, certainly at first will be familiar to many contributors to the category whove gotten moderation comments from me, but I hope they're useful to the general readership.
The Scores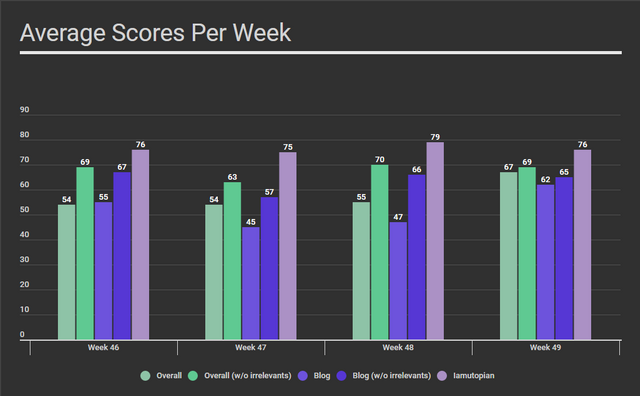 Graphs created using Airtable and infogram
This week had a dramatic drop in irrelevant posts, which raised the averages significantly. In fact, the only irrelevant post was actually a terrific post by @sndbox, which just didn't really fit our criteria. Single irrelevant aside, our quality remains remarkably stable. Overall, I am very pleased with the work being done by contributors and moderators alike.
Top Contribution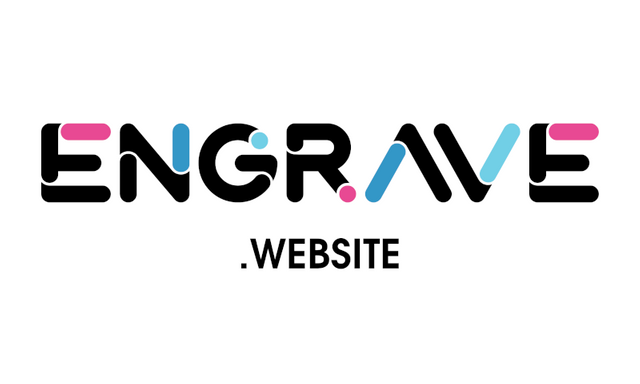 This is the first week since I've been doing Top of Utopian that neither the Blog or Utopian categories have been represented. We've had several good contributions, but none that fir the TOU bill. Our top rated contribution was @engrave's massive post discussing their first week. The post had some style and grammar issues that prevented it from getting staff picked, but the content is truly excellent, and I strongly recommend that you check it out.
Contributors and Contributions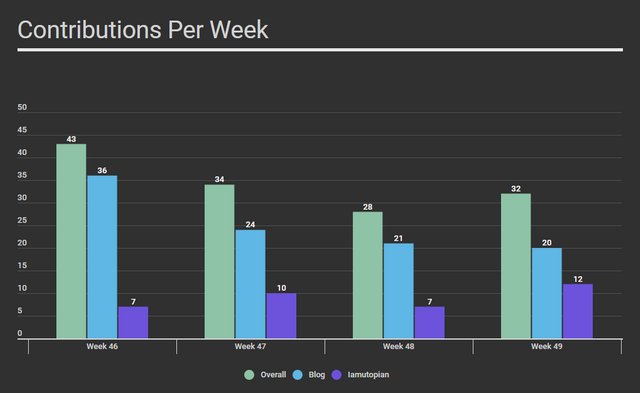 We seem to have stabilized quite nicely, and some new and infrequent contributors to #iamutopian made a significant impact on the overall quantity.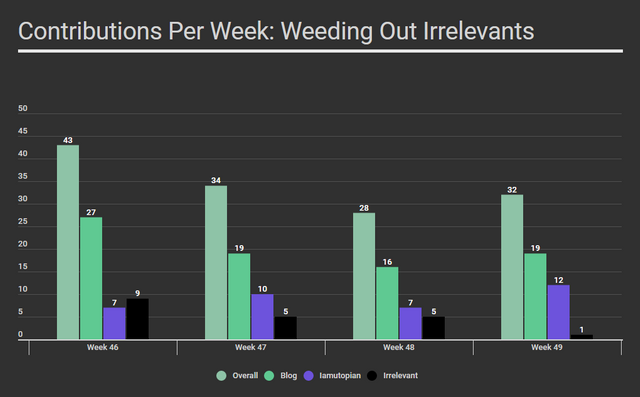 I am not the sort of person who usually gets joy from graphs, but this one really does feel me with joy and warm my heart. Only one irrelevant post, and even that one was actually quite awesome despite not being a good fit for us. I definitely recommend that you check it out.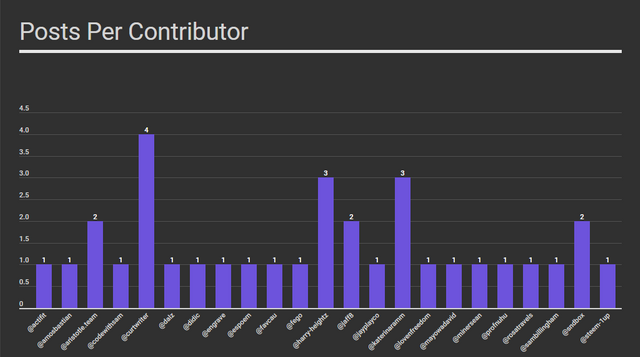 After being absent, @curtwriter made a dramatic return to the category in the past week, with four posts. Another standout was Utopian's new Visibility CM, the excellent @katerinaramm, who had 3 posts!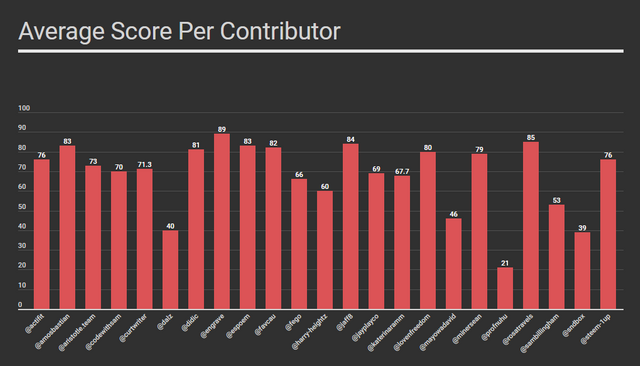 Once again, I want to shout out @curtwriter, who got a very respectable average score for his 4(!) posts. Perennial #iamutopian MVPs @rosatravels and @amosbastian also had fine contributions. @jaff8 had one, very good contribution, but still missed the top spot. That, as mentioned earlier in the post, went to @engrave
Moderators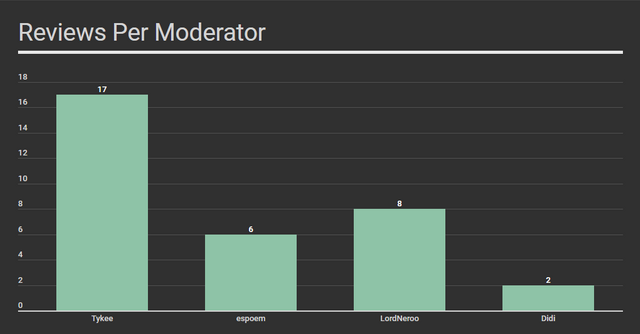 This was another week where @tykee did the lion's share of the work, which I very much appreciate. @lordneroo continues to do a bit more each week. While @knowledges was busy creating the Utopian IdeaHub, his fellow Super Community Manager and God Emeritus of Utopian @espoem stepped up. And after finishing up my draft of the Utopian guidelines (you'll be hearing much more about that in the near future), I lent a hand with a couple of reviews.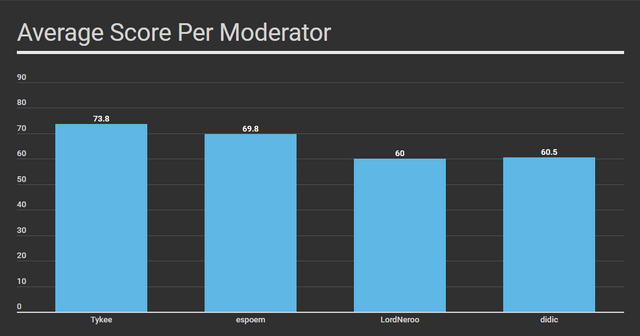 Former highest average score giver @lordneroo was this week's harshest moderator, which mostly proves that there's a lot of luck involved. He got the lowest rated post of the week, which lowered his average considerably. As @tykee and @espoem did all of the #iamutopian posts, their higher average makes sense. It will be interesting to see how #iamutopian posts stack up once the new guidelines are released, with different scoring matrices.
I have recommended one or both of these grammar and style checking services to many contributors over the past several months. Hemingway's free version is more comprehensive, whereas Grammarly's paid version is superior. But here's the thing: They are good at pointing out some of the issues your posts may have. But their scoring is very lacking for anything even remotely technical. This is especially true of Hemingway. Don't look at the score. Look at the sentences it marks as difficult or very difficult to read, and try to make those better. Also, never assume all the sentences an online app finds easy to read actually are. These are tools, that's all. Useful, but fallible. The AI revolution isn't quite here yet, and if it is, it's not checking your grammar.
Final Thoughts
These are fascinating, dramatic, and turbulent time on the blockchain. Checking out the Steem page at our partners' at CoinGecko has become a bad habit for me. But nevertheless, our contributors keep putting in the work. Our median score was 76 overall, exactly between Blog's 72 and #iamutopian's 80. We still have a long way to go. Not having a Staff Pick this week was a disappointment. But good work is being done. I appreciate that.
Previous posts