Weekly overview of the Blog category - Week 52, 2018
We're knee deep in what is, for much of the world, the holiday season. Things have been a bit sleepy in the Blog category, which was to be expected. Still, a decent amount of activity. Can't complain. Let's get into it.

The Scores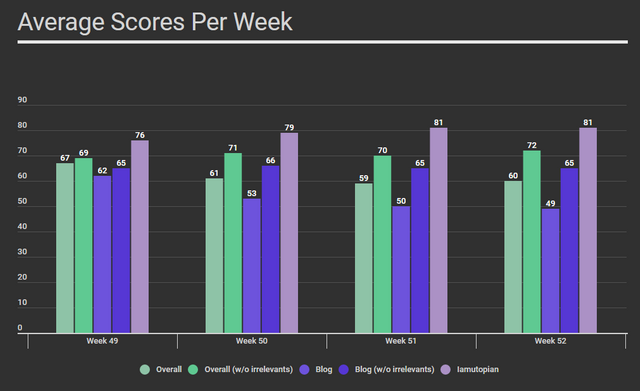 Graphs created using Airtable and infogram
We've had a tiny dip, which can be directly attributed to the Blog category having a relevant post that scored 0. This is a rarity. Usually, our 0s are irrelevants.
Top Contribution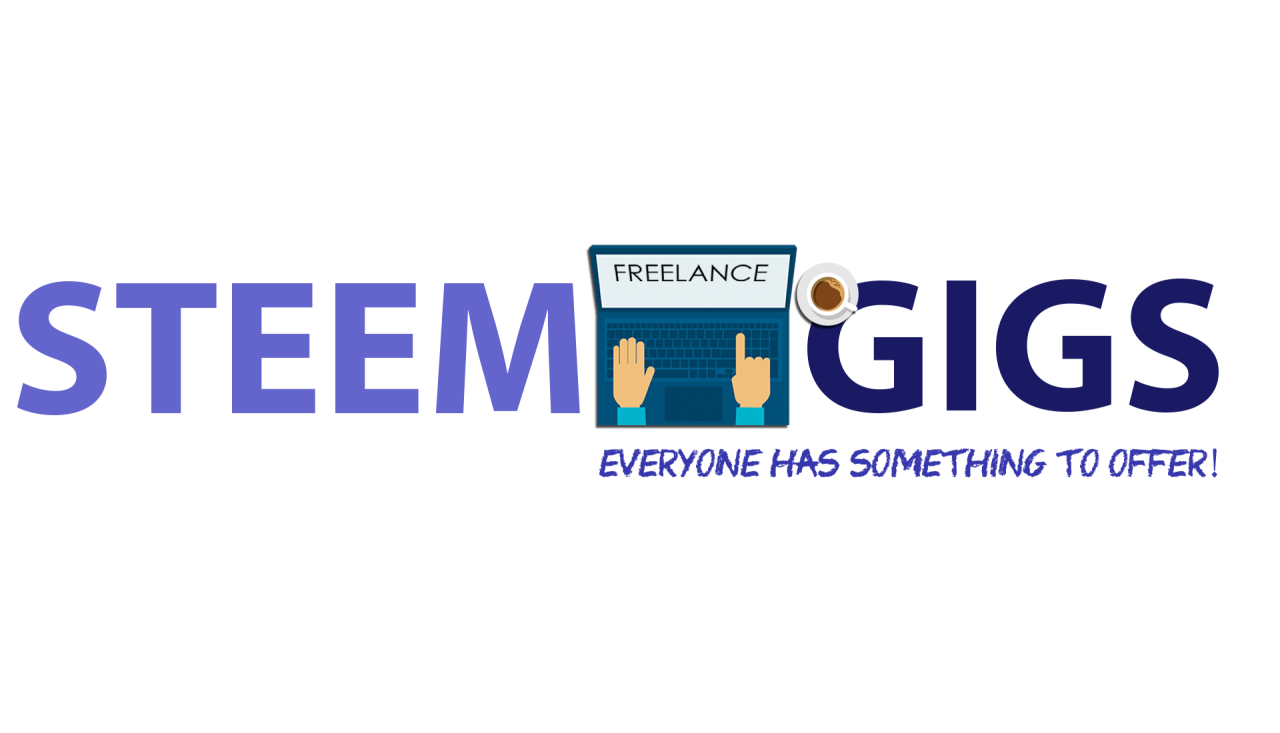 The absolutely massive #steemgigs update by @surpassinggoogle topped our list this week. This was the story of #steemgigs, which has definitely been one of Steem's banner projects, covering history, current conditions, and future plans. If the writing had not had small, troublesome issues, this one may have scored 100. As it is, it got a very respectable and impressive 92.5.
Contributors and Contributions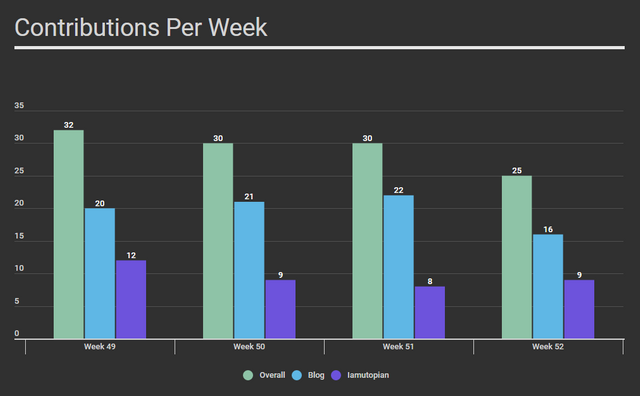 The dip in volume was actually smaller than I had anticipated, considering Christmas. The #iamutopian posts are very stable, with most of them being regular weekly features, but I thought things would be quieter on the Blog front. Which, relative to most weeks, they were. Just not as much as I'd expected.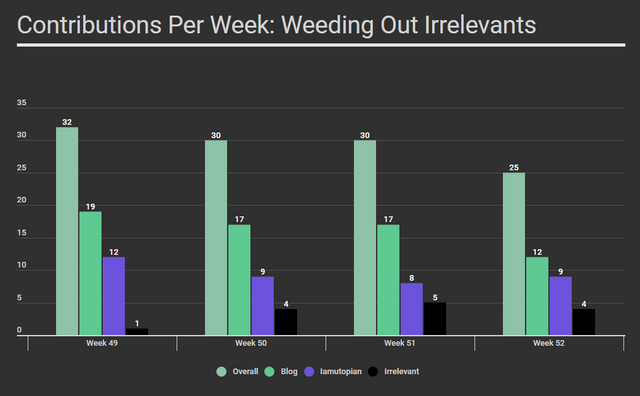 We will never be truly free of the irrelevants. This is a source of frustration, of course. But I want to be positive and point out that people who erroneously use our tags may learn from the comment they get, and become future quality contributors.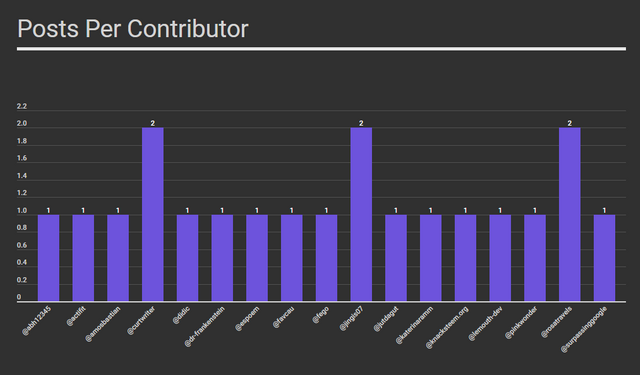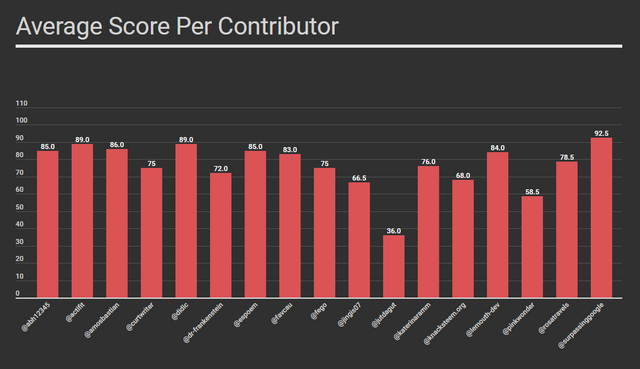 I'll be discussing thoughts about the year and goals for the new year at the end of the post, which will pertain to the issue of our contributors. I'll say that I remain happy with their consistency.
Moderators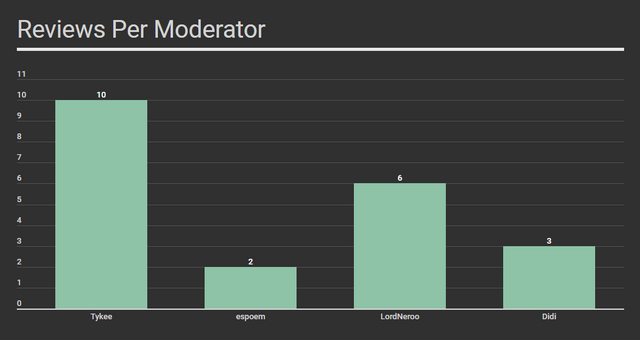 Last week's incredible balance in workload did not carry on to this week, as @tykee once again shouldered the lion's share of the work, with @lordneroo adding a nice chunk and myself doing just a bit.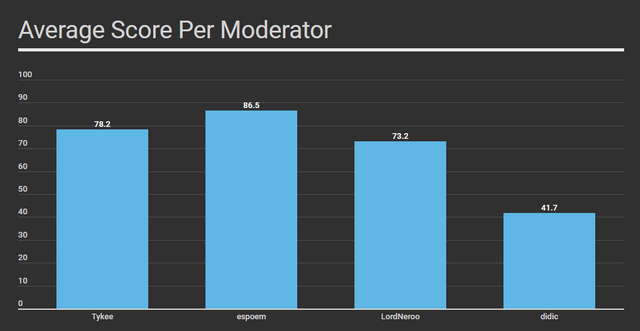 My bit did include reviewing our 0 scored post. When you only review 3 posts, and one of them is scored 0, your scoring average is gonna drop.
Days and Hours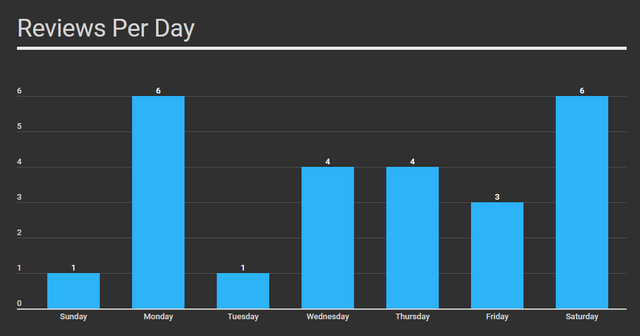 You will not be surprised to learn that Christmas day did not see much work being done. Nor should it have!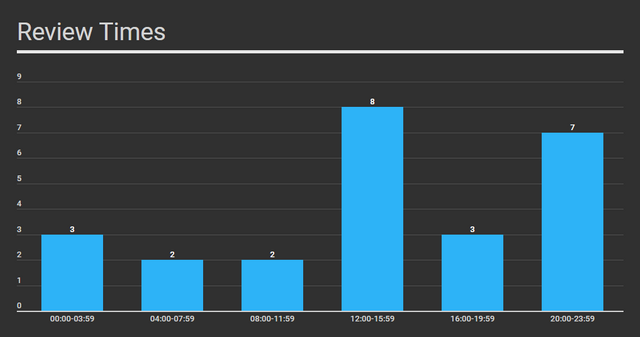 Sleep is very important to health. It looks like this week, for the first time since I've been tracking this datum, our moderators actually got some sleep during the night!
Tip of the Week: Make it editorial
Last week, I talked about making your post personal. This week, let's talk about the other way to make your post your own: Making it editorial. What that means is this: We want your opinions. We want to know what you think about the projects you're writing about. We want your point of view. We want the post only you could write about that project. Which could be all about your experiences, as I wrote last week. Or it could be all about your thoughts and opinions. It could also be both. Both is good.
Final Thoughts
2018 was Utopian's first full year. It was also my first year on Steem, as I'll talk about in an upcoming post. It was, obviously, also the Blog category's first full year. And in a way, its last. When Utopian V2 comes - and possibly before - the Blog category will become the General category, encompassing any article that doesn't fit neatly into the other categories. It won't change drastically. We're still going to want your best writing, your experiences and point of view.
One thing I hope to see is an influx of new contributors. We've got a very nice roster of contributors now, folks putting in the time and effort to level their writing skills up. We hope to retain as many of them as possible. But we're going to open things up with the new guidelines and with V2. With the expected influx, we expect to raise our standards. Rewards are never guaranteed in Utopian. And in the future we envision, there will be more competition. So, to our contributors, who we love, I say this: Keep stepping up your game. The competition is going to get tougher.
Happy new year!
Previous posts