Weekly overview of the Blog category - Week 7, 2019
This week, as the currency failed to perk back up, still saw a very nice number of contributions, with the quality ticking up a bit compared to the last two weeks. We're still dealing with an influx of new contributors, and they're learning the ropes.
The Scores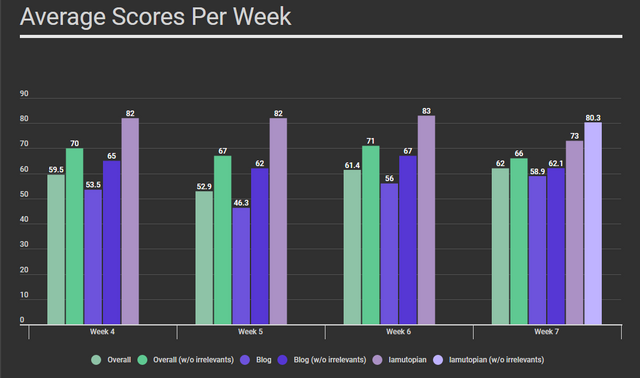 This was the first time since I've done these reports that an #iamutopian post was deemed irrelevant. It was an understandable error, as it was part of a series which included relevant posts. But it was still weird to add that to the graph. Considering the number of contributions - more on that later - I'm quite pleased with the overall scores.
Top Contributions
This week, three posts share the top spot, scoring wise, though none of them got staff picked. A different post got that honor, one that was hampered in terms of scoring by our questionnaire, but was nevertheless the most significant post we had this week. That was @yabapmatt's post, Steem Keychain Update - Firefox Version Now Available!, and you can read why I picked it in Top of Utopian.
@the1ramp's recent app updates were the cause of several significant contributions to Utopian, and two of those were two of our top score getters this week. The first of those was 1Ramp App Updates - Create Contests, See Leaderboard, Improved Ratings by @jaff8. I'm delighted to welcome @jaff8 to the fold after an absence. He's been a terrific contributor to the Blog category, and having him back is a boon.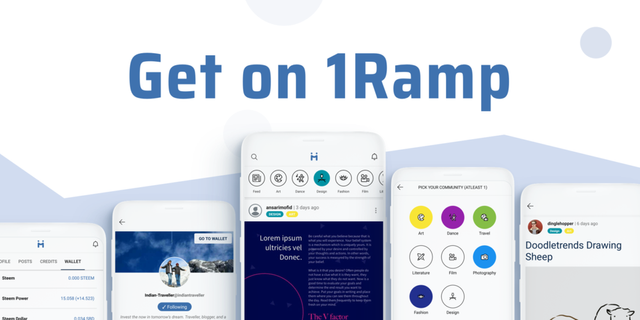 The second top scored contribution was The 1Ramp series: The 1Ramp Web Updates (Episode 3) by @curtwriter. Curt is one of our longest tenured contributors, and another backbone of the Blog category. His work has been constantly improving over the past few months, and he richly deserves his spot on this list.
Speaking of backbones of the Blog category, no other open source project has been as consistent in their contributions as @actifit. The fitness apps updates are consistent high scorers, due to their maintained excellence in delivering real value and information every time they use our tags. This post, Actifit Weekly: Last Few Hours Signup Competition! AFIT Token Listing Plans, Stats & STEEM Payouts. Discord Radio Show. iOS Version. Witness Status. Daily Updates., is a huge update, and well deserving of its spot.
Contributors and Contributions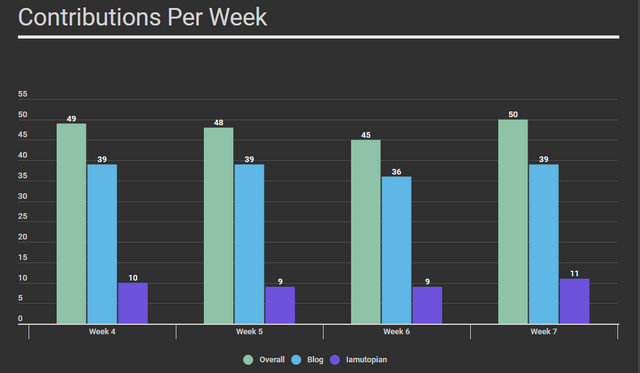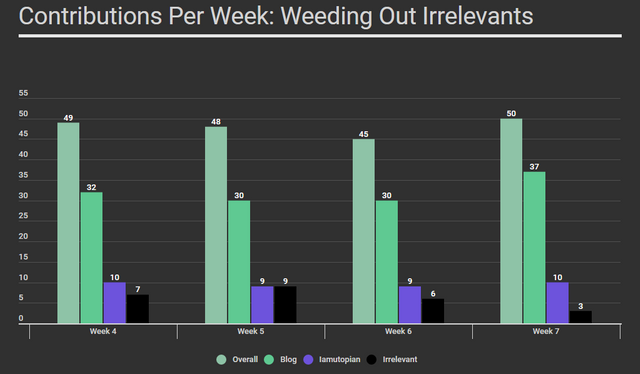 This was, to say the least, a massive week. 50 posts, of which only 3 were deemed irrelevant. That's incredible. 37 relevant posts in the Blog category ALONE.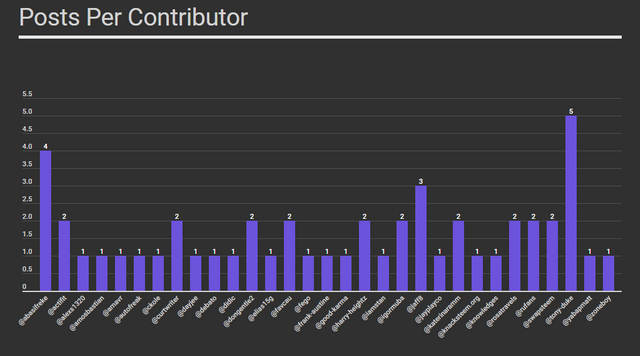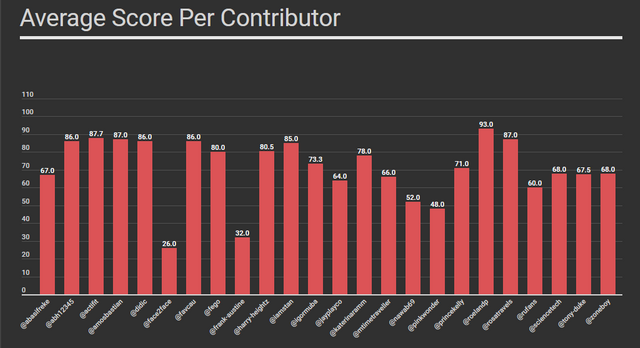 Once again, it is clear to see that we have a strong core of contributors - in both Blog and #iamutopian - doing excellent work. We also have a newer group that's working hard to level up, where I expect to see improvements in the coming months. And we have a few contributors who are still struggling to put their best forward.
Moderators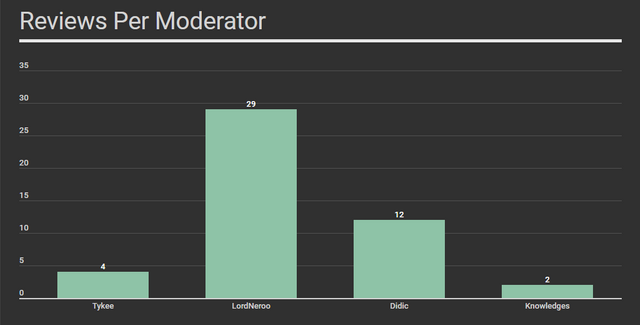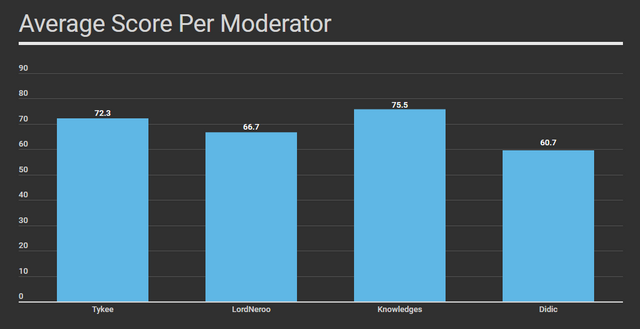 The sheer amount of work put in this week by @lordneroo is astounding. 29 reviews. Good reviews, with substantive content. He's our clear MVP this week. @tykee couldn't put in as much work this week, I had a decent number of reviews, and @knowledges pitched in to help with two reviews, one of which was at my request.
Days and Hours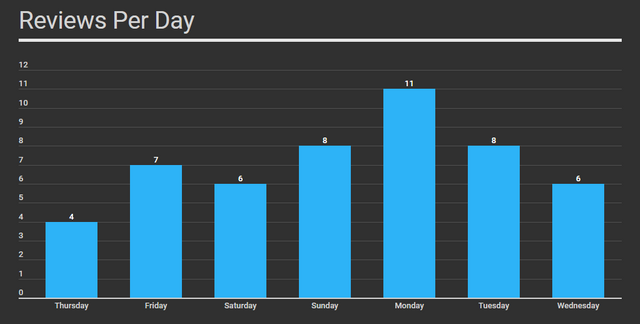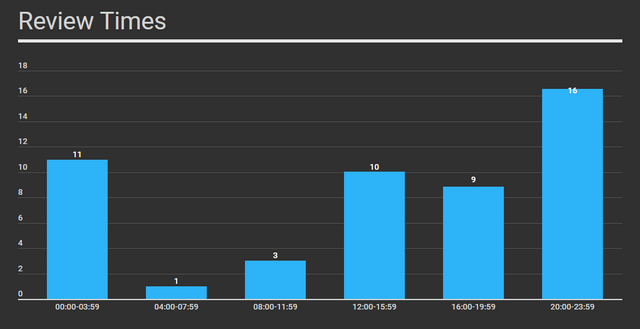 What can I say? We like the night over here in the Blog category moderation pool.
Tip of the Week: Don't Sweat The Questionnaire
I started a series of research tips last week, and I intent to return to it. But right now, I want to address an important issue. The Utopian scoring questionnaire is a useful tool. However, it only offers 4 answers per question. Many times the reality of the post we're reviewing falls somewhere between those answers, and we have to pick the one where the final score best reflects the quality of the post. This week, this caused our contributor @harry-heightz some consternation. He wrote a post about Steemer which was not his best. I felt his post did not contain any significant insights about the app. But the questionnaire gave me limited options. The second highest is this:
The author offers some valuable insight about the project.
That was a threshold I felt the post did not meet. The next option down is:
Most of the blog contains information from other sources.
While this was not the case, and Harry obviously has used the app, this reflected the post's quality better. The idea of the questionnaire is to serve as a tool for scoring. And when none of the answers is a perfect fit, we pick the one that is the best fit.
No questionnaire will ever be perfect. None will ever answer every possible edge case. However, we are well aware that the current Blog category questionnaire is not good enough. This is an issue we've been working to address, work that has been put on hold recently due to other priorities. We will have a better questionnaire online in the coming months. Meanwhile, while I certainly don't think the questionnaire should be ignored, I would advise contributors not to take it to heart. If a reviewer has found that the content isn't original, they will say that in the review.
Final Thoughts
Work continues on multiple project for us in Utopian. If you look for "Utopian podcasts" in your podcatcher, you should be able to find our shows now, as we've been accepted to Apple podcast's directory. The indiegogo campaign is so close I can feel it. I've found a bit of time to review posts this week, due to the sheet mass of them. The Blog category is doing well, and getting better. I am, as always, proud of y'all.
Previous posts