Weekly overview of the Blog category - Week 48, 2018
This week, we've got more data, more graphs, and more information. I still really want to know what you want to see. I know these posts get a fair bit of exposure, and would really appreciate any way to make them better.
The Scores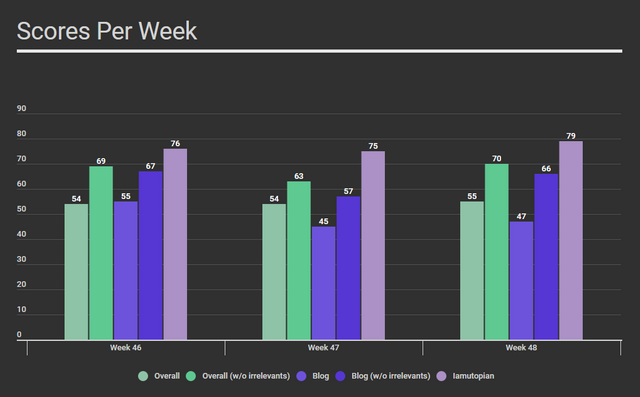 Graphs created using Airtable and infogram
As will be discussed further down, we've had fewer contributions this week, once again. But the quality of posts, weeding out the irrelevant uses of our tags, has actually improved!
Top Contribution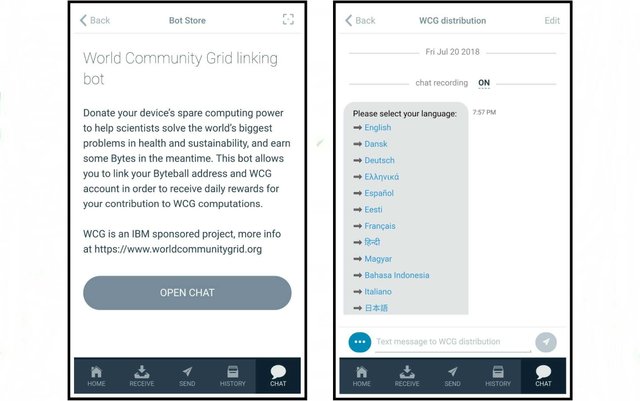 We had some serious competition this week, as you'll see in the scoring graph below. But the category's reigning MVP, @jaff8, struck again with a real winner. This post about Byteball's World Community Grid bot is exemplary. As I wrote in this week's Top of Utopian, this is what a Blog category post should look like.
Contributors and Contributions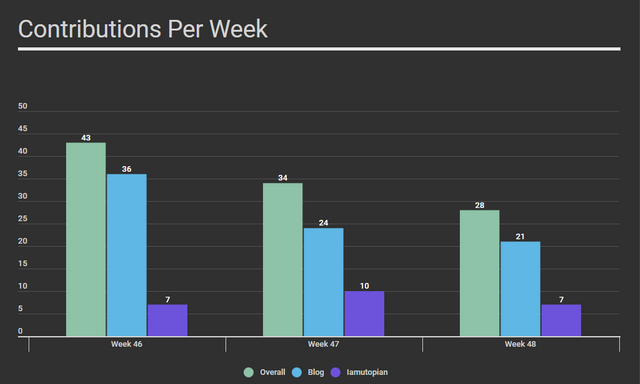 It's been another bearish week for the market, and that's taken a toll on contributions. We didn't have quite the drop we has last week, but the overall effect has been quite drastic.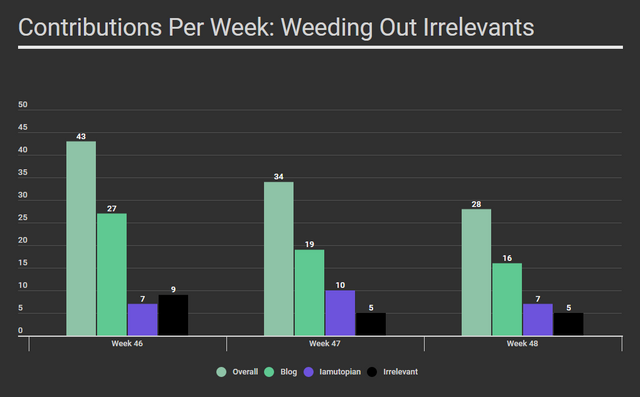 However, I've started tracking the irrelevant posts. These are posts that have nothing to do with the category, and often nothing to do with open source software. And as you can see, with the bear market, they've had the biggest drop off. Our real contributors have posted less, yes, but not as dramatically.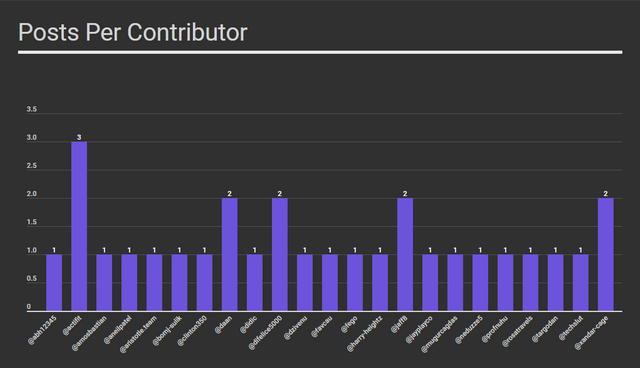 We continue to have a wide spread of contributors, with most contributing just one post.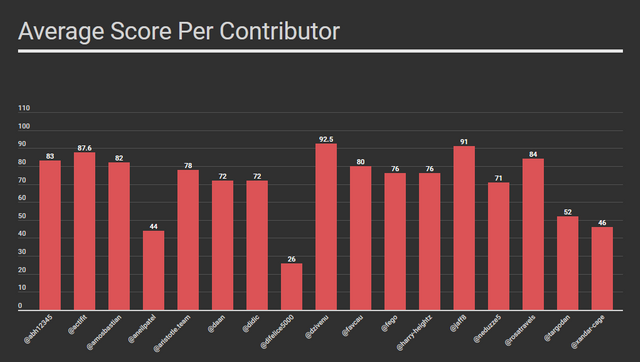 Once again, @jaff8 has the second highest score average. And, once again, that has to do with him contributing multiple posts. But we've definitely had some awesome contributions this week. @actifit is, as it is every week, a very strong contributor.
Moderators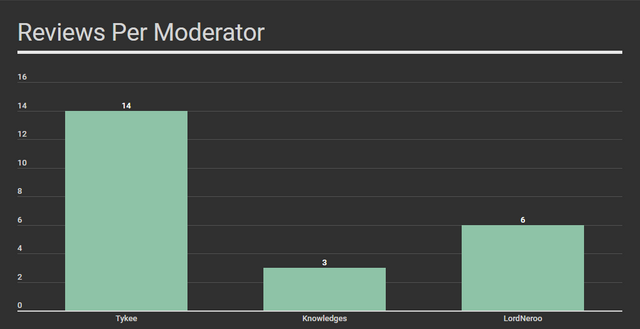 As I've been working on the new guidelines, I didn't review a single contribution this week. But @tykee stepped up again, and @lordneroo continues to increase his workload. We also had some more help from the ever helpful @knowledges.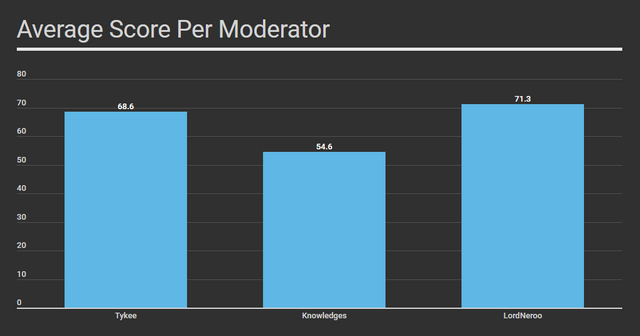 Once again, with @knowledges taking on particularly challenging posts, his average is the lowest. But the other two seem to have leveled off, and have very similar scoring averages. This is good, at it means they're using similar judgement in using the questionnaire to score contributions.
Final Thoughts
As predicted last week, I had very little time to work on the category this week. Happily, our contributors have kept on delivering excellent posts while I've been working on the guidelines. I hope the new graphs give readers of this post a better picture of the work being done in the category, by both our contributors and reviewers. And, once again, I ask if there's anything else you want from these posts? More data? more talk? Maybe a tip of the week? Lemme know in those comments, friends.
Previous posts