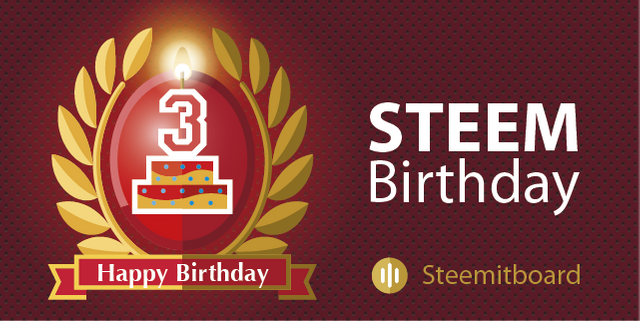 Few hours ago, in our previous post, we reminded you about the third birthday of the Steem blockchain and about its history.
We also announced the distribution of a commemorative badge to all users having registered their account more than 3 years ago.
This process started few minutes ago and several accounts like @steemit, @dantheman, @admin, @bavak, @mr11acdee have already received their badge.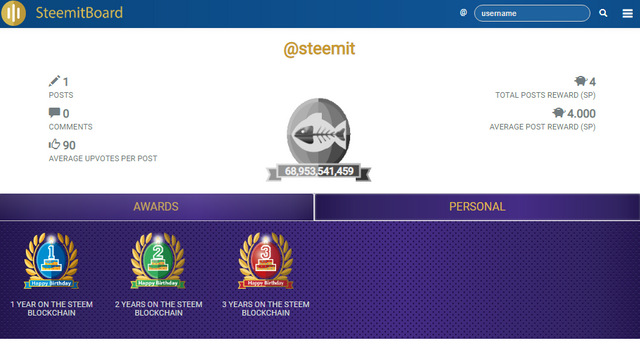 Yours should come soon if you registered your account more than 3 years ago and we hope you will enjoy it.
@steemitboard wish you an Happy Steem Birthday!
---
To quick jump to your board and view your badges , install the SteemitBoard Google Chrome Extension.
Support the @steemitboard project and vote for its witness!
---
Steemitboard is a project created by @arcange