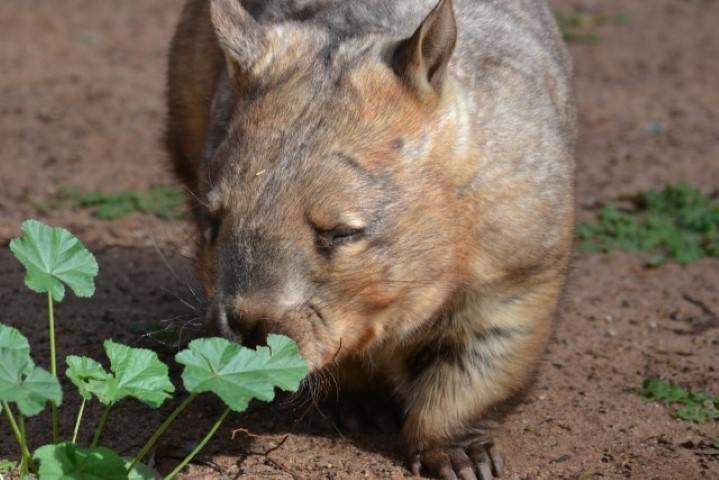 Hey, hey! Another week, another Team Australia update. There's slightly fewer people to introduce today, which is nice since it's taken a bit less time to write this up.
Meet-ups
There have been none—that I'm aware of—in the past week. It's shocking I know, given all the meet-ups and photos and vlogs that have been posted in the past few weeks. That said, there are some upcoming events.
The ones locked in
Adelaide. Last Thursday of every month at the Jade Monkey from 6:00 PM. This means next week, 22 February. Contact @mattclarke if you need more info, or just rock up and look for the cool people.
Melbourne. Sunday 25 February, Father's Office bar from 3:00 PM. Details here.
Brisbane. Sunday 4 March, Southbank Beer Garden from 2:00–4:00 PM. Details here. 
The ones in progress
Sydney. The conversation has started. Details here. Stay tuned for more info towards the end of this week.

Steem Australia website
@just2random has been working hard designing a website for projects that don't quite fit the standard steemit website, and which are tailored to an Australian audience. He also sees it as a place where we can send the media to get resources for stories relating to Steem and the Australian Steem community. Check it out and get involved here.
Team Australia mentoring
A week ago, @buggedout suggested we get a volunteer mentoring program going to help newbie Team Australia members find their steemit feet. As expected, the response has been positive given the steep learning curve we all face when arriving on the platform. The requirements are not demanding so it should be a rewarding experience for both parties. If you'd like to be involved—either as a (tor)mentor 😁 or mentee—please check out his posts here and here. 
The usual community notices
You should follow @mrsquiggle, who is doing a great job recognising and rewarding Aussie creativity by curating quality content.
Check out the awesome Minnow Support Project (MSP). Details on how to join are here. Come say hi in the #teamaustralia chat room in PAL-Discord. It's fun and you will make new friends. 
You should consider voting for the MSP witnesses, particularly @ausbitbank and @aggroed, who've a done a great job in getting the MSP project off the ground. 
Lastly, if you're feeling generous, you can delegate SP to the Team Australia upvote bots @centerlink and/or @mrsquiggle (or any other bot you like) using Vessel. You can delegate to any of the MSP bots using this link.   

Candidate 1
Name and bio
@jac-e is from Brisbane. She is acupuncturist and nutritionist and thinks that the Banh Mi is the greatest sandwich ever.
Intro post here. 
Fun fact
"I'm an acupuncturist that is scared of needles. Obviously happy to stick pins in people, I just have a mild freak out when pins are getting stuck in me. It's a work in progress."
Yeah, needles aren't my thing either. Don't want them stuck in me, but I also don't think I could stick them in someone else.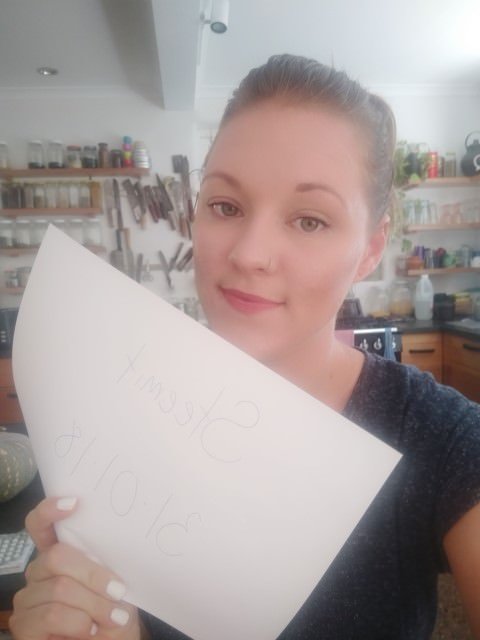 Candidate 2
Name and bio
@thecreativerebel is from Perth. He's into the cosmic evolutionary energies that influence our personal and collective lives, as perceived through the lens of the Mayan Dreamspell calendar. (I'll admit I don't know what any of this means.)
Intro post here.  
Fun fact
"When my son was born I quit my full-time warehouse manager job to drive across the Nullabor with my family and train to become a stuntman at the Nerang Stunt Academy in Surfers Paradise and sell my soul promoting timeshare to provide for the family."
Being a stuntman would be very cool. Selling timeshares sounds hard. Are people still doing that? Don't we just use airb&b now?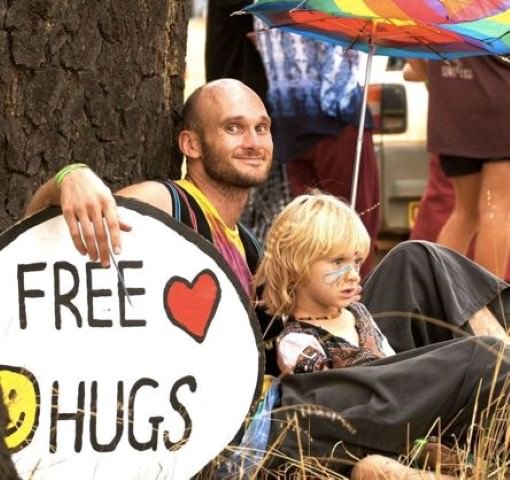 Candidate 3
Name and bio
@mcfiretruck is from Sydney and @perptacular's girlfriend. She is happiest when she's walking her dogs, correcting other people's grammar, and eating, drinking, or thinking about chocolate.
Intro post here. 
Fun fact
"Last year I broke my right wrist with a 'granny fracture' while cleaning by tripping over my vacuum cleaner. I spent three months during the heat of the Australian summer in a non-waterproof cast."
Hmm, is granny fracture an actual medical term? Either way, this fact sounds not very fun.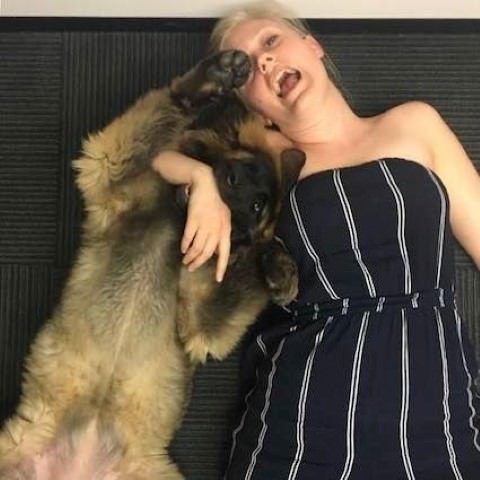 Candidate 4
Name and bio
@danjo1984 is from Brisbane and @ausbitbank's mate. He's also a calibration engineer, a partner in a mortgage lending company, and a fan of the beer economy.
Intro post here. 
Fun fact 
"I've been arrested for streaking before at a footy game and it'll probably happen again."
Lol, streakers are crowd pleasers (I just made that up). I've seen streaking at the cricket before and it's always entertaining. But isn't the fine like $5000 or something ridiculous now? Expensive.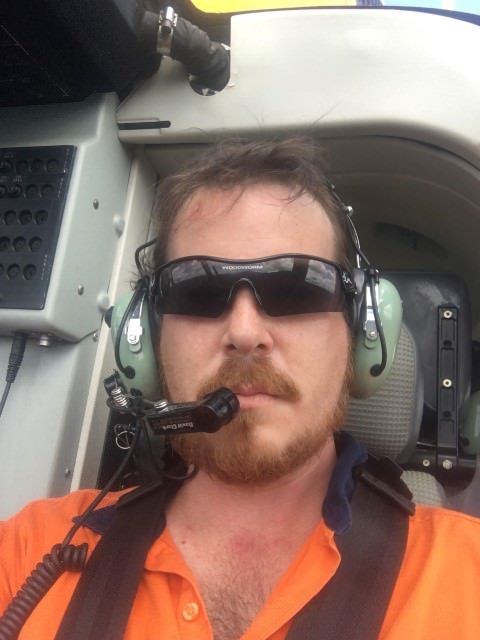 Candidate 5
Name and bio
@jeremyc is an Aussie ex-pat living in Toronto. Before moving to Canada, he was a fitness coach in LA and trained Kim Kardashian's hair stylist.
Intro post here. 
Fun fact
"When I was younger my mum convinced me that fish fingers were chicken. A few years later I discovered that she was lying and to this day I don't like fish."
Ha! My mum always tried to get me to eat fish as a kid too. Why do they do this? It didn't work. Gross. I'm with you on this one.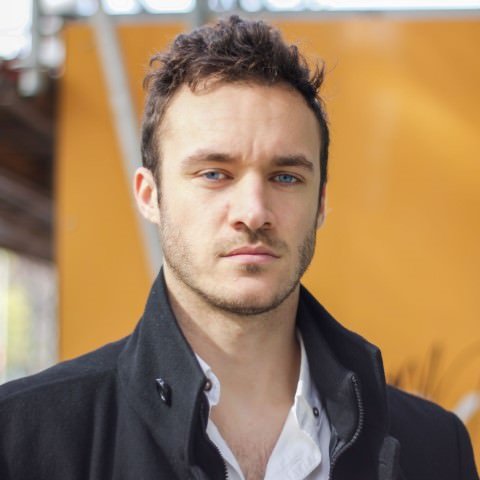 Candidate 6
Name and bio
@goodnode is from Melbourne. He describes himself as a writer, artist, and professional procrastinator. 
Intro post here. 
Fun fact
I have lived in five different countries in my life; Australia, Singapore, Hong Kong, Japan and the United States."
Living overseas is fun. I haven't lived in any of those countries, well except Australia. I think living in Asia would be pretty cool.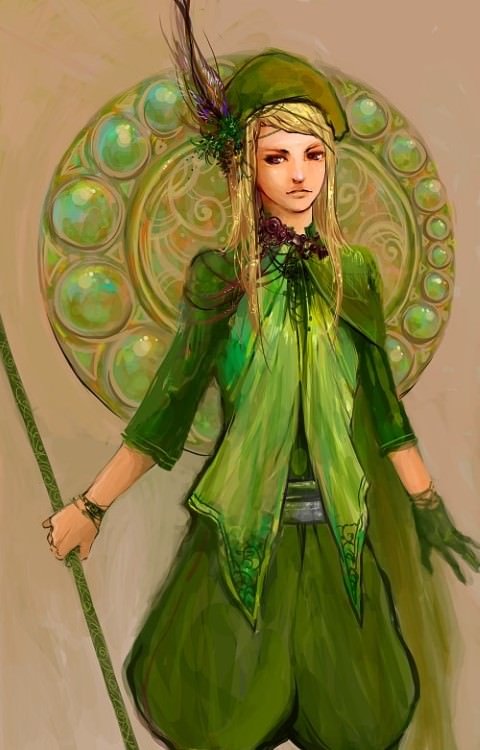 Candidate 7
Name and bio
@terrybogan is from Brisbane and loves to travel. Given that he is an inanimate object, he gets around by freeloading off his human host Renee.
Intro post here. 
Fun fact 
"My alias is a stuffed toy that has probably been more places than most people."
Indeed, looking through your intro post. He's probably never been frisked at the airport either.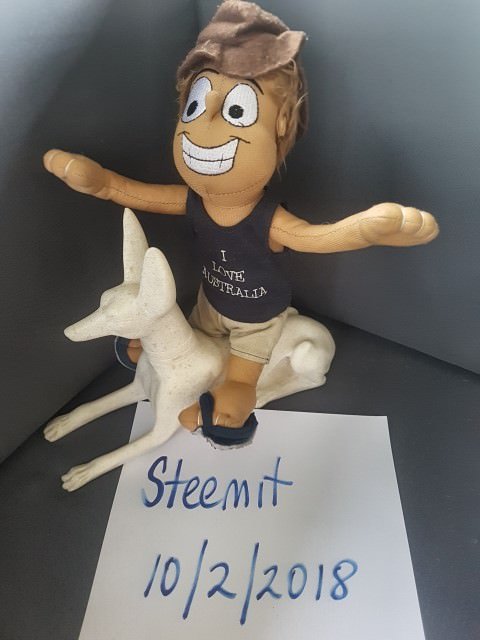 Candidate 8
Name and bio
@lovelivinglife is a mallsballer (i.e. someone from ADELAIDE! Come on people, you remember this). She is a licensed naturopath and a part-time metaphysics student.
Intro post here. 
Fun fact
"I can't swim so I plucked up the courage to try and do more with water and joined a dragon boat team in 2016. In 2017 I was lucky enough to dragon boat the canals and all the islands of Venice as part of the annual Vogolonga (protest against motorised boats destroying the foundations of Venice). We were the only Australian dragon boat team and it was the best way to sightsee."
I'll bet. Venice is a gorgeous city. That sounds really fun.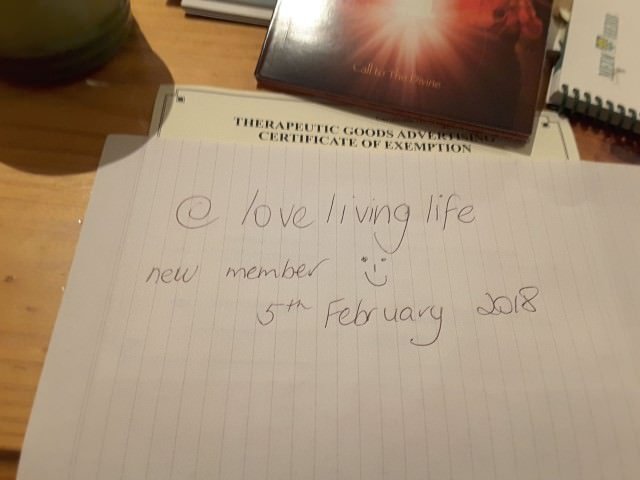 Candidate 9
Name and bio
@ursa is another mallsballer and @holoz0r's girlfriend. She loves a lot of things including books, bears, beards (I'm guessing) and putting "phile" on the end of words. 
Intro post here.
Fun fact
"I grew up on Lord Howe Island."
Oh interesting. You might the first Team Aus member that is from there.
Candidate 10
Name and bio
@aalsa is from Sydney but she's also lived in Fiji, New Zealand and Hong Kong. She likes travelling, cooking, and spending time with friends and family.
Intro post here. 
Fun fact
"I'm of Chinese background born in Fiji—not your usual country of birth when Chinese!"
No. But that is cool. Everyone likes Fiji.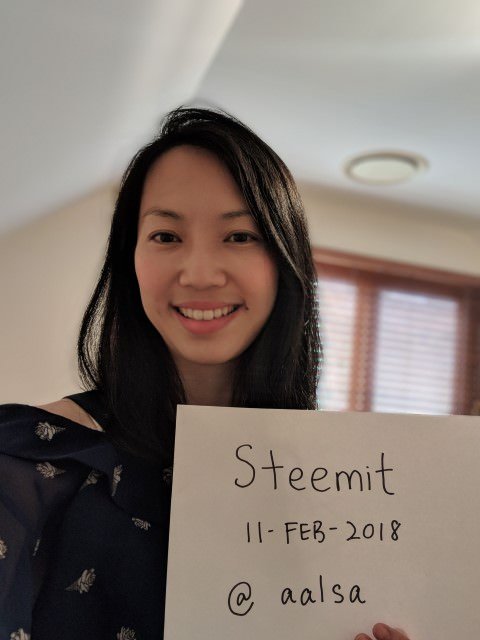 Candidate 11
Name and bio
@thewam is British, but from the Philippines, and currently living in Melbourne on a working holiday visa while trying to get sponsorship. She is a qualified lawyer but would rather be a graphic designer.
Intro post here. 
Fun fact
"I can turn my top eyelids inside out, I'm a recovering wasabi peas addict, and my hair is so long it touches my bum."
Oh my god, the eyelids thing is freaking me out. I knew someone at primary school who could do this but I've never seen it—or thought about it—since then.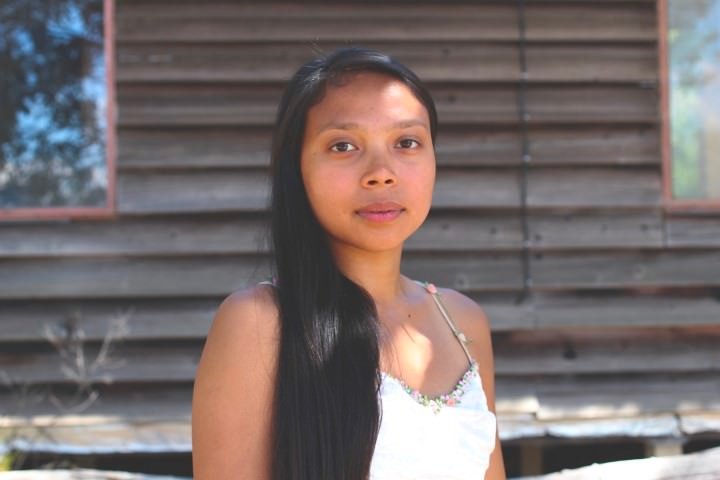 Congratulations everyone, you're now part of Team Australia.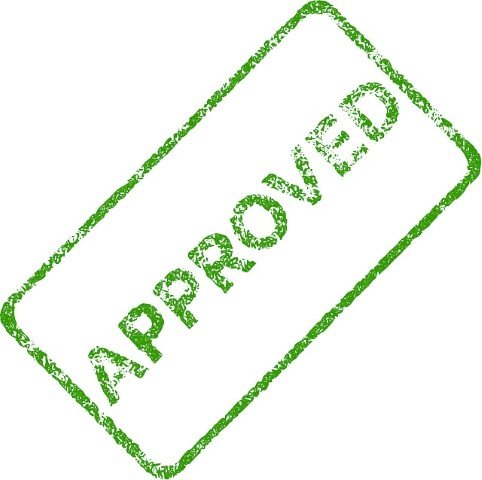 The rules for joining Team Australia
If you're not yet a member and want to be, this is what you need to do:
Vote here for our resident steemit witness and our Minister for Welfare @ausbitbank.
Send me your introduction post so I can find out a bit about you. If you're new to steemit you'll have to write one so use the introduceyourself and teamaustralia tags to help boost your following. Use this handy guide by @teamsteem if you don't know what to write.
If it's not mentioned in your introductory post, tell me which city and country you're in, cos let's face it, a lot of us live in Australia's fourth largest city—London. You need to have a connection to Australia to join.
Tell me a fun fact about yourself. This can be anything. For example, maybe you have eight kids and three dogs, or you rode your bike across America, or you won the blue ribbon for javelin throwing at sports day back in high school, or Toadie came into the pub you work at one day and you served him a beer, or, maybe you can fit 55 maltesers in your mouth like Ed Sheeran can. It doesn't matter what it is, I want a fun fact about you! The more fun, the better.
Regularly check the Team Australia and Australia tags and upvote/follow the content you like. You can show your support by following the centerlink curation trail in steemauto. Instructions are here.
Comment below or DM me in PAL-Discord that you want to join.
Once I receive this information I will try my best to write a good introductory paragraph about you for the official Team Australia membership updates. So the better your information is, the better I can make you sound. Where relevant, please use the teamaustralia and australia tags to promote your work. I will try and post weekly updates.
This post was created in mspsteem, which provides a 5% beneficiary to @minnowsupport.

Are you an Aussie? Introduce yourself in the MSP teamaustralia chat!   

First image credit: @lordnigel
Gif by @justcallmemyth
Team Australia footer by @bearone