Hello Steemit! - Coinmarketcap.com Introduced Me!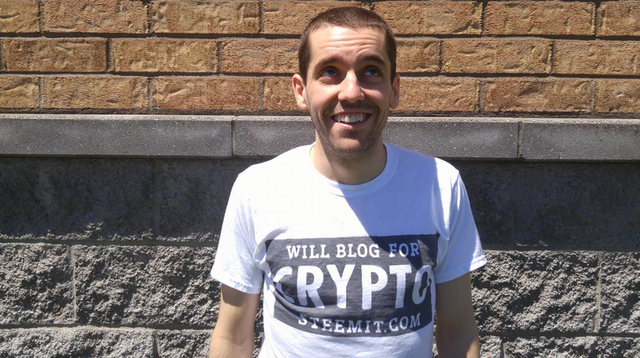 2nd Intro - This post is a template people can follow for their own introduction post. It's easy to copy and I plan on rewarding some of those who are following it to some degree.
Share it with your friends who haven't joined yet. I will. (The template begins a couple paragraph below.)
Shout out to @papa-pepper for this awesome shirt!
Boosting Steem's Growth!
I want to accelerate Steem's growth, thus rewarding the best introduction posts and making it easier for people to create them is a no-brainer.
I've already began to give more than one 100% vote a day to the best introduction post I can find and also many smaller votes. (My full vote at 100% is currently worth around 80$.)
I will reward what I think are the best posts whether people follow my post's formula or not. Any formula will do as long as what is written is good.
Steem popularity is already skyrocketing for obvious reasons and we should clearly do everything we can to boost it even more.
This is only one part of boosting Steem growth. I'm currently working on other ideas and everyone is welcome to join me.
Making Steem Go Viral!
29 Days, 13 Days, 3 Days Ago & Today

I've seen many people asking successful Steemians what they should do to create successful posts. Make Steem go viral and I can assure you success.
It doesn't have to be super viral either. We just want to see some Steem growth. Make some positive outreach and people will reward you, just like anywhere else.
It always helps to keep growth in mind when doing anything for any community.
The Title
Let's begin with the title. The title: "Hello Steemit" could be replace by anything more creative.
Adding who or what site introduce you to Steem in your title or sub-title can be a good way to grab people's attention.
If a Steemian introduced you to Steem, then you should most probably mention them prominently.
Coinmarketcap.com introduced me to Steemit. I used to visit that website everyday and watch for the new cryptocurrencies pop up. (List 900+ cryptocurrencies, very slow/huge website.)
Examples:
The Sub-Title
Just like the title, use the sub-title to grab people's attention. We click only on the best titles, sub-titles and thumbnail pictures.
Mention if it's your first or second introduction post or even better your first post.
Steem is giving birth to a culture of friendly competition pushing creativity to level individual mind can't even foresee yet.
Join now!
The Tag: Introduceyourself
Use the tag #introduceyourself. A more creative first tag which will be displayed more prominently can be used but #introduceyourself should be in the tags.
Take a look at what is trending in this tag and try to do better.
The Main Picture
The first picture is your thumbnail picture. Use Resizeimage.net to easily resize your image to 800 x 450 so that the thumbnail isn't cropped out in a weird way. Keep the aspect ratio and toggle down until the second number reach as close as possible to 450.
The more interesting your picture the better obviously. (I could have done better with mine, that's for sure.)
What Picture Should You Use
I highly recommend the first picture to be of yourself holding a sign, electronic device or anything which mention Steem but any interesting picture can do.
The reason for the sign is to avoid impersonification. The sign doesn't make impersonification impossible but makes it a bit less obvious.
That being said, the vast majority of the introduction posts I look at and vote for have this verification picture as their thumbnail. It make it super easy to avoid losing time on posts that didn't even make this simple effort.
There's already so many introduction posts. It's impossible to look at them all and so everything helping to get yourself more views is worth trying.
The Main Body Of Your Post
If you're well-known in the cryptocurrency space then it make sense to mention it in the title. This holds true for any known personality. The more celeb someone is the more thorough their verification process should be.
Some people have posted on their other social media mentioning they joined Steemit. This is again to avoid impersonification and also serve as outreach. Many different pictures holding a Steemit sign can possibly be enough as a solid verification.
Celebrities Joining Steem!
We shouldn't necessarily expect huge celebrity to join Steemit so early. A lot of Youtube, Twitter, Instagram, users have more followers than there are Steemians. It might be more logical for these people to wait for Steemit to become bigger before joining.
There are currently around 250,000 Steem accounts. Yet some Youtubers with more than 1 million subscribers are already on Steem. Still, because Steem is so young, there's a very real opportunity for everyone to become a future Steem Star if such a thing should ever exist.
Use A Markdown Editor
Some people have lost their post due to some bug. To avoid this, use a Markdown editor to create your posts and save regularly. I use Markdown Pad's free version. It's very easy to use and will save you time as well as make your post and comments look better.
Mention Why You're Here
Why you're here on Steemit is probably one of the first thing you might want to mention. Whether it's because you've stumble on Steemit randomly and were intrigue or whether you have a more definite plan.
My Introduction Post Begins Here
My name is Guillaume Cardinal.
I use Steem as a leverage to become a better person, to maximize my life's enjoyment and hopefully everyone's life enjoyment. I've already wrote about it extensively here on Steem.
My Details
Social Following
Sharing Our Favorite Things
Sharing our favorite things make all the sense in the world.
Our favorite thinkers guide us, our favorite music move us and our favorite thoughts elevate us.
Some Of My Favorite Things
Favorite Books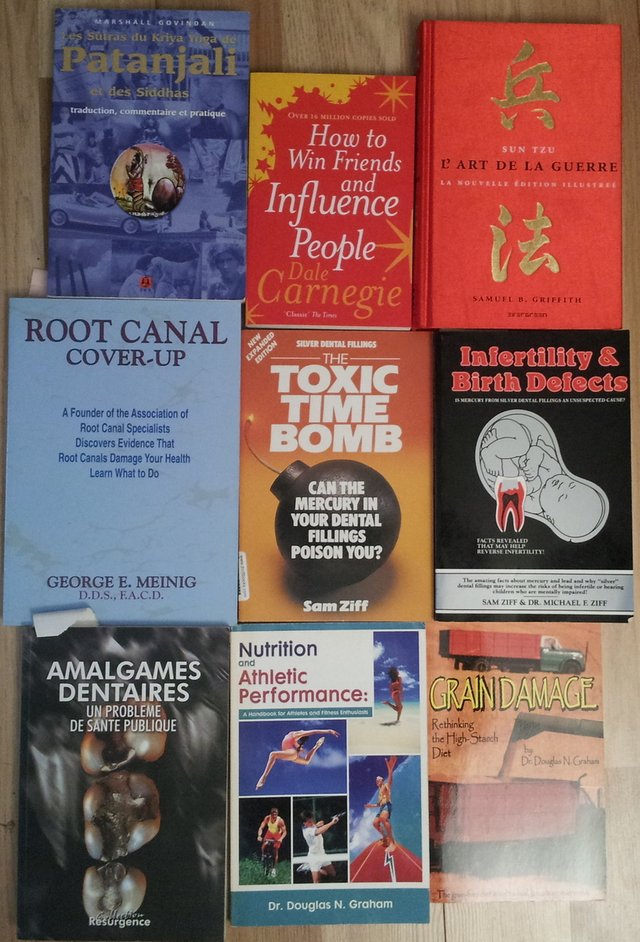 Favorite Shorts
Favorite Movies (All Documentaries)
All these documentaries are life changing. I'll touch upon most of these in future blogs.
Favorite Album
More About Me
I used to run everyday between 10-18k on average. I resumed running 4 days ago. I won Montreal 2016 half-marathon in my age category. I finished 14th overall. Most of my results of the last 8 years can be seen here. I had stopped for 2 months because of injuries and also because I wanted to concentrate on Steem.
Around 2 weeks ago I quit my job I used to work to for more than 10 years. I did so because my crypto investments will allow me to live off of them for some time and that's what I felt like doing. I have a lot of things I want to share but we never know what life reserves us.
Seize the moment and Steem on!
6 Introduction Posts To Which I Gave 100% Vote
Thank you!
Thank you for reading and for commenting! I read them all! Vote for my witness here if you consider I'm Steeming the world you want to be living in.
I use Markdown Pad to create my posts and I recommend it to everyone.
See here how to align pictures.
Chat
Get on the chats. Not in private messages but in the chat rooms. These are some of the best places to makes some Steem friends.
Find Out More!