400 Reps Completed | Wed 16 May | Vibrant Yogini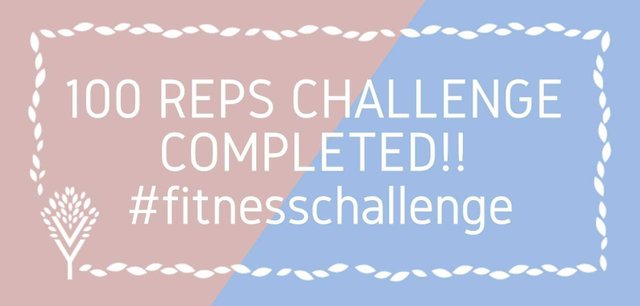 Challenge Completed
1 hour bike ride (16 miles)
1 hour body pump
My Assessment
It was my best friends birthday so I rode my bike to her work at lunchtime with a cake, champagne and card for a mini picnic in the sun. She works at a beautiful country park as a wedding planner. I put a scratch card in the birthday card and she won £10.
I visited her parents nearby after and then saw her again after work so we drank champagne together. I was running late, so had to bike as fast as I could to my local leisure center and made it just in time for bodypump!
I did the same weights as last week (lunge and squat 20kg, triceps and biceps 4.5 kg, chest press 5 kg, shoulders and clean and press 15kg (i can't remember the rest!)

Previous Reps...
Previous Reps: MAY = ? reps
Tues 15 May
1 hour swim =
200 reps
Mon 14 May
4 hour bike ride & 30 min yoga =
900 reps
Sat & Sun 12-13 May
2 hour bike ride & 30 min power walk =
600 reps
Fri 11 May
45 min swim & 30 min yoga =
200 reps
Thurs 10 May
30 min power walk & 30 min yoga =
200 reps
Wed 9 May
240 minute power walk, 40 minute swim, & 1 hour body pump =
400 reps
6/7/8 May
2.5 hours of power walking =
500 reps
Sat 5 May
4.5 hour bike ride (28 miles) =
900 reps
Thurs 03 May
30 minute swim =
100 reps
Wed 02 May
1 hour body pump =
200 reps
Tues 01 May
90 min yoga =
200 reps

Previous Reps: APRIL = 7450 reps