200 Reps Completed | Wed 02 May | Vibrant Yogini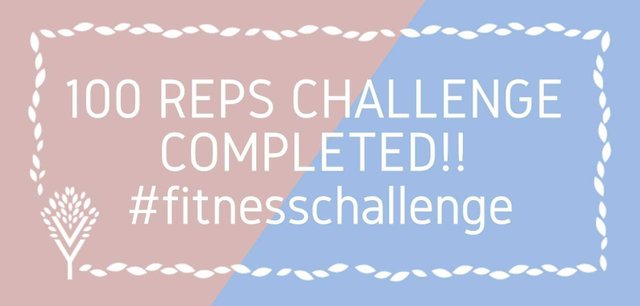 Today's Challenge Completed
My Assessment
Again, I absolutely love body pump classes!
I squatted with 20kg, clean & pressed 15kg, triceps 5kg, biceps 5kg, chest 10kg & 6kg (different movements) , lunges 15kg (I normally do 20kg but I was shattered towards the end!), shoulders 6kg (again I was exhausted!)
I am not sure of the reps, but we work on a different part of the body for different tracks.
I am considering increasing my squat weight to 25kg soon! The only issue I will have, is getting the bar over my head, but my arms are pretty strong now so hopefully it will be fine. Perhaps in 3 weeks time I will increase it.
I feel myself continually getting stronger and my glutes building nicely :D
It's great because yoga tones you, but body pump gives you that extra strength building and its good to mix exercising up so your body gets a shock :)

Previous Reps...
Previous Reps: MAY = 400 reps

Previous Reps: APRIL = 7450 reps