400 Reps Completed | Wed 06 May | Vibrant Yogini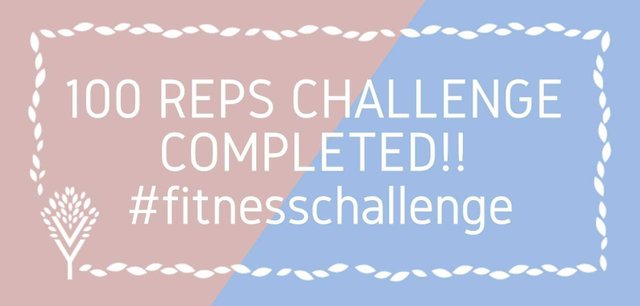 Challenge Completed
40 minute power walk
40 minute swim
1 hour body pump
My Assessment
I walked to the swimming pool (20 minutes) and then swam for 40 minutes, then walked back home (20 minutes) uphill over the countryside.
Later, I went to my favourite body pump class for an hour. I find squatting and lunging 20kg fairly easy now. I may continue for another 2 weeks then up my weights to 25kg.
I still only use 10kg for chest press, 5kg for triceps, 15kg for clean and press and back exercises.
Afterwards I am always buzzing and don't like to eat. However, my Dad went to Cornwall for a walking trip with friends and brought me back a load of different handmade fudges such as battonburg flavour, traditional vanilla, lemon meringue... so because they are sat on my table, although I am still buzzing even after a shower, I ended up eating two small packets of fudge! As you can probably tell, sweet things don't last in my house, so I tend not to buy them! Anyway, i'm pretty sure I have burnt the calories, it's just a shame about the sugar. A vegan chocolate protein shake would have been a better choice :)
You may also notice that I haven't practiced yoga in a few days! Bad Sammy... eating fudge and not practicing yoga ;)
I will practice a 90 minute session tomorrow morning and get back on track!

Previous Reps...
Previous Reps: MAY = ? reps
Sat 3/4/5 May
2.5 hours of power walking =
500 reps
Sat 5 May
4.5 hour bike ride (28 miles) =
900 reps
Thurs 03 May
30 minute swim =
100 reps
Wed 02 May
1 hour body pump =
200 reps
Tues 01 May
90 min yoga =
200 reps

Previous Reps: APRIL = 7450 reps