200 Reps Completed | Tues 15 May | Vibrant Yogini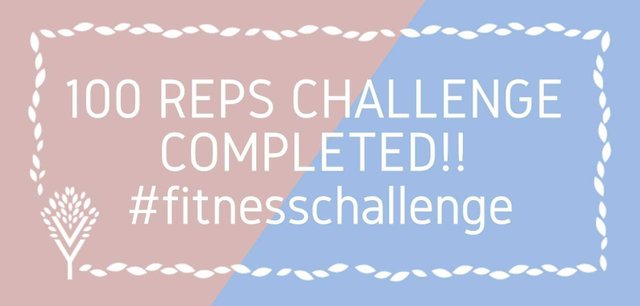 Challenge Completed
1 hour swim (1+ mile - 75 lengths)
My Assessment
I went for a long swim with my Mum. We have always been a fit family. She is 60 years old but goes to bodypump once a week and I help her up her weights, she also swims once a week, bike rides twice a week and walks every lunchtime!
I teach her yoga twice a week too! So she is in great shape mentally and physically for a 60 year old. She has always been a busy bee and life is never dull with her, she always has something she wants to experience or see! :)
I've really enjoyed being back in the U.K. to spend time with her and the rest of my family and friends.

Previous Reps...
Previous Reps: MAY = ? reps
Mon 14 May
4 hour bike ride & 30 min yoga =
900 reps
Sat & Sun 12-13 May
2 hour bike ride & 30 min power walk =
600 reps
Fri 11 May
45 min swim & 30 min yoga =
200 reps
Thurs 10 May
30 min power walk & 30 min yoga =
200 reps
Wed 9 May
240 minute power walk, 40 minute swim, & 1 hour body pump =
400 reps
6/7/8 May
2.5 hours of power walking =
500 reps
Sat 5 May
4.5 hour bike ride (28 miles) =
900 reps
Thurs 03 May
30 minute swim =
100 reps
Wed 02 May
1 hour body pump =
200 reps
Tues 01 May
90 min yoga =
200 reps

Previous Reps: APRIL = 7450 reps