1400 Reps Completed | Thurs-Sunday 17-20 May | Vibrant Yogini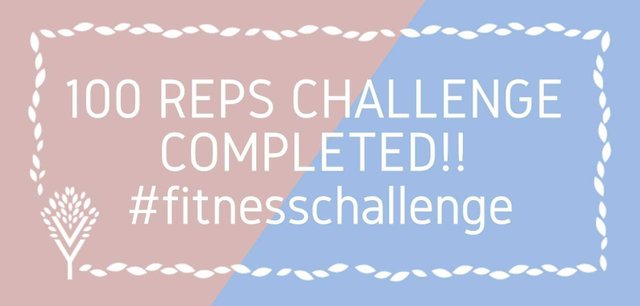 Challenge Completed
Thursday: 1 hour yoga
Friday: 3 hour power walk, 30 min swim
Saturday: 30 min swim, 100 lunges, 100 squats, 100 russian twists, 100 wide squats
Sunday: 30 min swim
My Assessment
I went away on a hen party retreat near Glastonbury with my girl friends. We had our own spa with a hot tub, mini gym, sauna and pool, and we stayed in a hobbit house! It was amazing.
Keep an eye out for the upcoming post which will share all the details of the amazing long weekend I had along with photos!
It was so nice to unplug from the internet and my phone. I felt so free and peaceful in nature. I feel totally rejuvenated!

Previous Reps...
Previous Reps: MAY = ? reps
Wed 16 May
1 hour bike ride & 1 hour body pump =
400 reps
Tues 15 May
1 hour swim =
200 reps
Mon 14 May
4 hour bike ride & 30 min yoga =
900 reps
Sat & Sun 12-13 May
2 hour bike ride & 30 min power walk =
600 reps
Fri 11 May
45 min swim & 30 min yoga =
200 reps
Thurs 10 May
30 min power walk & 30 min yoga =
200 reps
Wed 9 May
240 minute power walk, 40 minute swim, & 1 hour body pump =
400 reps
6/7/8 May
2.5 hours of power walking =
500 reps
Sat 5 May
4.5 hour bike ride (28 miles) =
900 reps
Thurs 03 May
30 minute swim =
100 reps
Wed 02 May
1 hour body pump =
200 reps
Tues 01 May
90 min yoga =
200 reps

Previous Reps: APRIL = 7450 reps