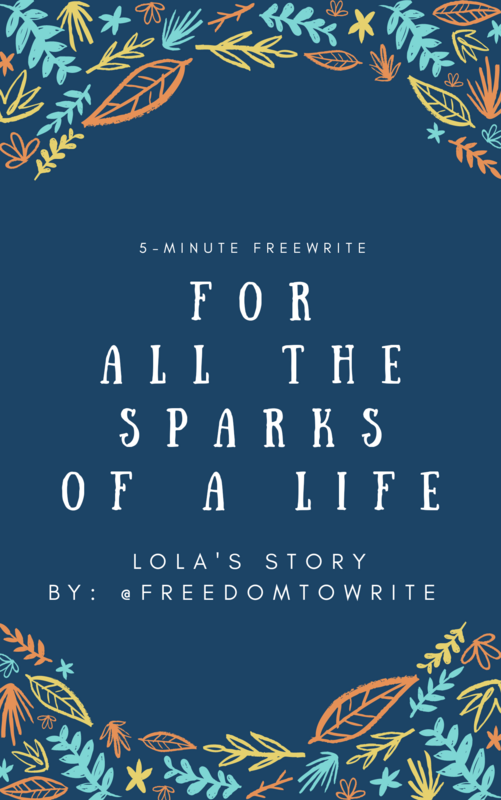 Part 25
Mark stepped closer to her, arms crossed, a question etched in his face, but something seemed to change his mind, and took a step back.
"Alright, Lola, I will see you in an hour," he said. "Maybe you should do something to warm up too...your lips are blue," he smiled softly, patted her shoulder, and then strode from the room leaving her alone with her thoughts.
---
Part 26
A cold chill rolled up Lola's spine, covering her in goosebumps, and she was suddenly aware of how uncomfortable she was in her wet clothes.
She slipped out of her room and headed towards the bathroom. She had already memorized the poem, and she kept saying it over and over again in her mind. Gloria stepped around the corner, an arm full of clean towels startling her out of her thoughts.
"So, that was awful nice of Mark to bring you home after you started to not feel well with Bryon," her eyes narrowed at Lola.
Lola stared back at her mother. "It was nice of him."
"I caught him on the way out, he told me he was taking you to dinner."
"That's the plan."
"He said he wanted to properly apologize for not being around."
"Yup."
Gloria raised her eyebrows knowingly.
"You need to be careful with that young man's heart, Lola."
"What? What are you talking about, Mom?" Lola asked defensively. "I don't need to worry about Mark, and anyway, look at me," she motioned to herself. "I'm pregnant. I doubt there is any part of me that is attractive right now."
Gloria shook her head. "Lola...pregnancy wouldn't matter to him, and if you think it would than you're just being ignorant," she said firmly. "He's not over you. He wasn't over you when you broke up with him. He wasn't over you when you announced your engagement. He wasn't over you when he was the best man at your wedding, and to see him walk out of your room and tell me he was taking you to dinner...well...he wouldn't want it to show of course...he tried to hide it, but it's in his eyes. It was the way he said your name," she said. "All I'm saying is to be careful, and to not swing his emotions to far."
Lola reached for a towel in Gloria's arms, her heart thumping in her chest, almost embarrassed like a schoolgirl just learning of a crush.
She sucked her lower lip in slightly, as her cheeks started to burn. After her relationship with Mark had ended they had been able to carry on as friends...good friends...despite her relationship with Kyle. She had always felt so lucky in that. But what if her mom was right?
"I'm going to take a shower and get ready."
Gloria stepped forward, raised up on her tiptoes, and kissed Lola on the head.
"It's not your fault, ya know," Gloria said. "You can't help how amazing you are. Now having said all that, there's a lovely dress I hung in your closet, maybe you should try it." She smiled at her daughter than headed to the linen closet to deposit the other towels.
Lola turned on the hot water, then stepped into the shower letting the water warm her to the bone. She shivered again.
Once she was back out, she looked in her closet to see the dress, and instantly fell in love. It was knee length, light cream with a flower print. When she slid into it, it drapped around her small baby bump perfectly. She looked in the mirror.
Kyle would have loved this dress, she thought to herself.
📃A special note to the readers📃
---
Thank you so much for reading! @enginewitty I hope you like the ending! Please check out the Story Club @canadianrenegade has started in the comment section of the posts! She has some great, engaging questions!
If you would like to start from the beginning to see a fuller picture, I've linked all the parts below! And thank you to all my readers! @freedompoint, @cecicastor, @dreemsteem, @bennettitalia, @thefarmerswife, @thegreatdayne, @scribblingramma, @whatisnew, @quirky.countess, @angelacs, @canadianrenegade, @enginewitty, @wordymouth, and @mizdais!

If you would like to be added to the list (or taken off) please let me know in the comments!
---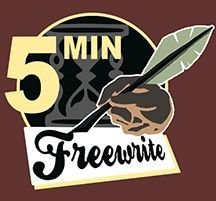 If you are interested in trying a freewrite (which I highly recommend) check out @mariannewest or visit https://steemit.com/freewrite/@mariannewest/day-211-5-minute-freewrite-friday-prompt-swing "You have to make the prompts work for you." ~@borrowedearth*