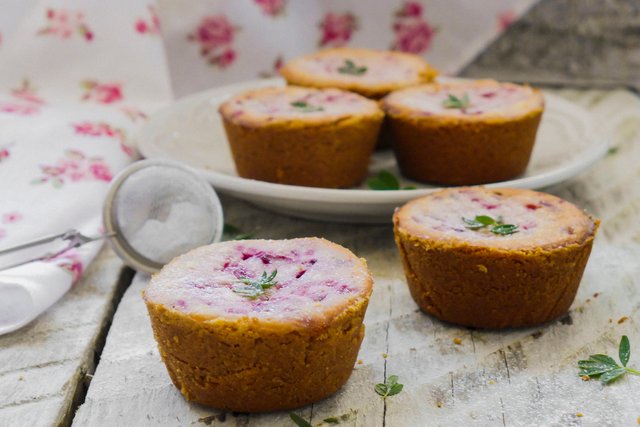 If you do not have a lot of time to make baking, try making mini cheesecakes with berries in a few minutes. In general, I remembered today about this recipe and with pleasure for a short time prepared for tea something tasty and beautiful.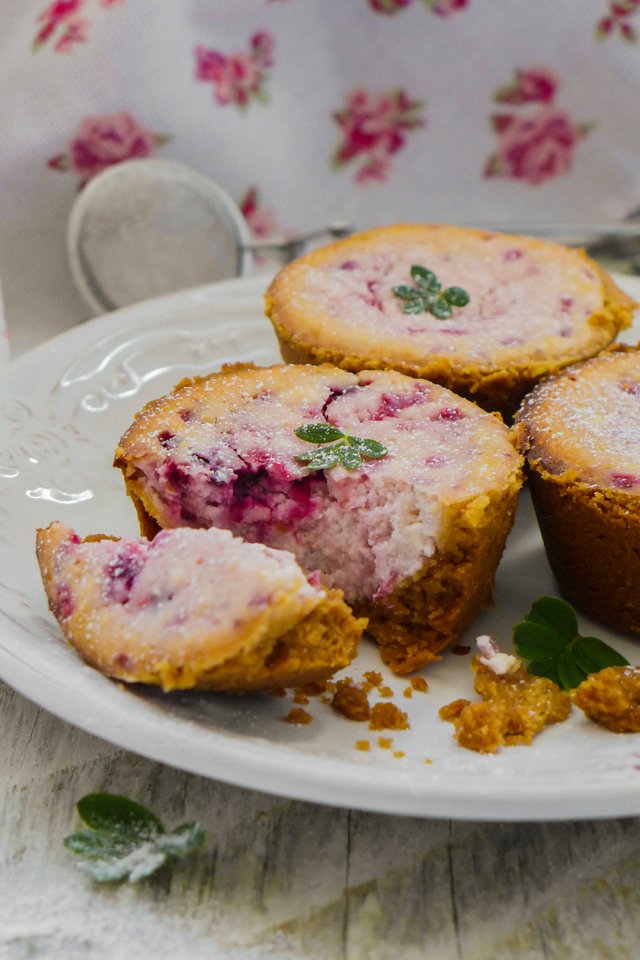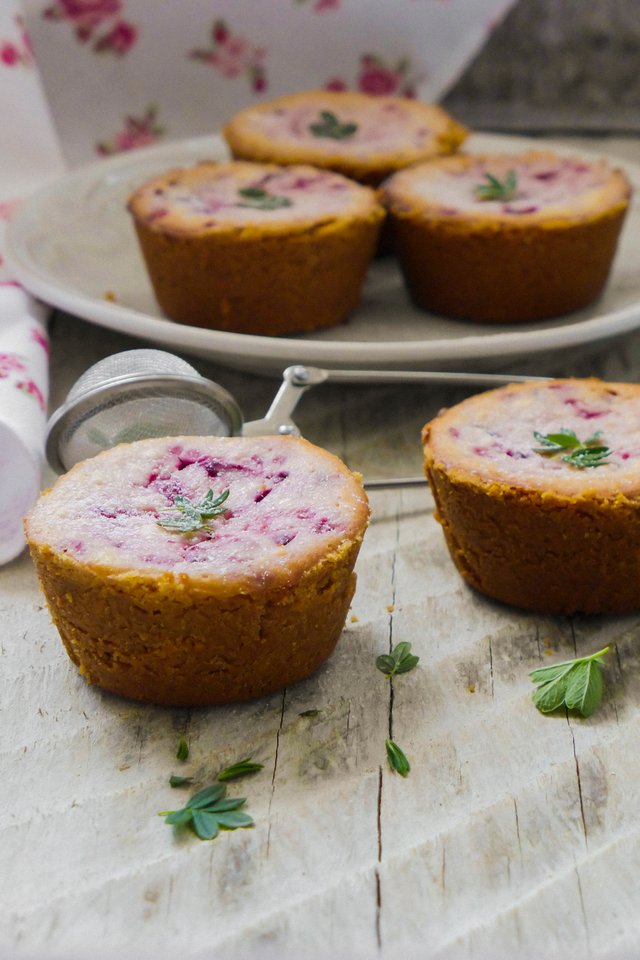 In the filling, you can add any berries and fruits, as well as chocolate and vanilla.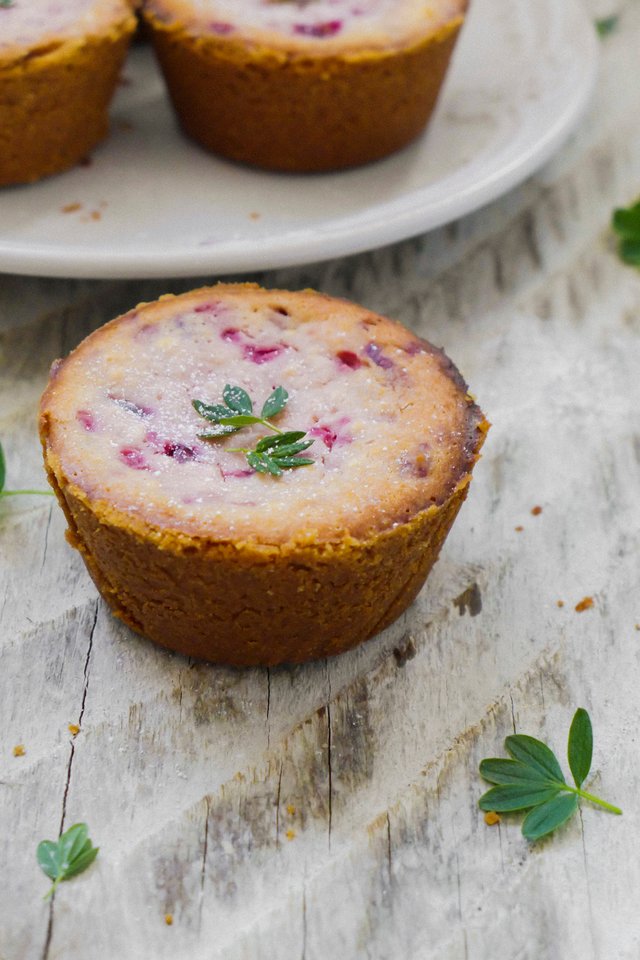 I chose the blackberry, adding berries entirely to the cheese filling.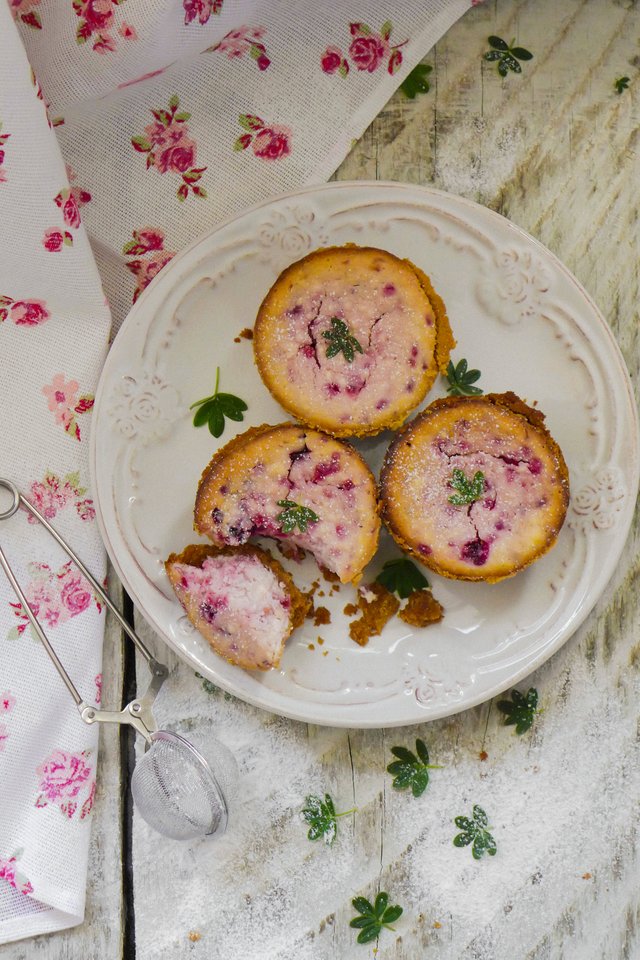 Ingredients:
Cookies - 300 g
Butter - 80 g
Cottage cheese - 250 g
Sugar - 1/2 cup
Cream - 50 g
Eggs - 1 pc.
Berries - 100 g
Starch - 2 tsp.
Preparation:
Grind the cookies in a crumb. Melt the butter and mix it with the biscuits. Put the short pastry on the bottom and on the sides of the molds and put everything well in place. Cottage cheese mix with cream and add one egg. Mix the berries with starch and add them to the curd mixture and mix everything neatly. Fill molds with berry-curd mixture. Bake cheesecakes at a temperature of 175 degrees for about 40-50 minutes.
Extract the prepared cheesecakes from the oven and allow them to cool completely. Sprinkle the cheesecakes with powdered sugar.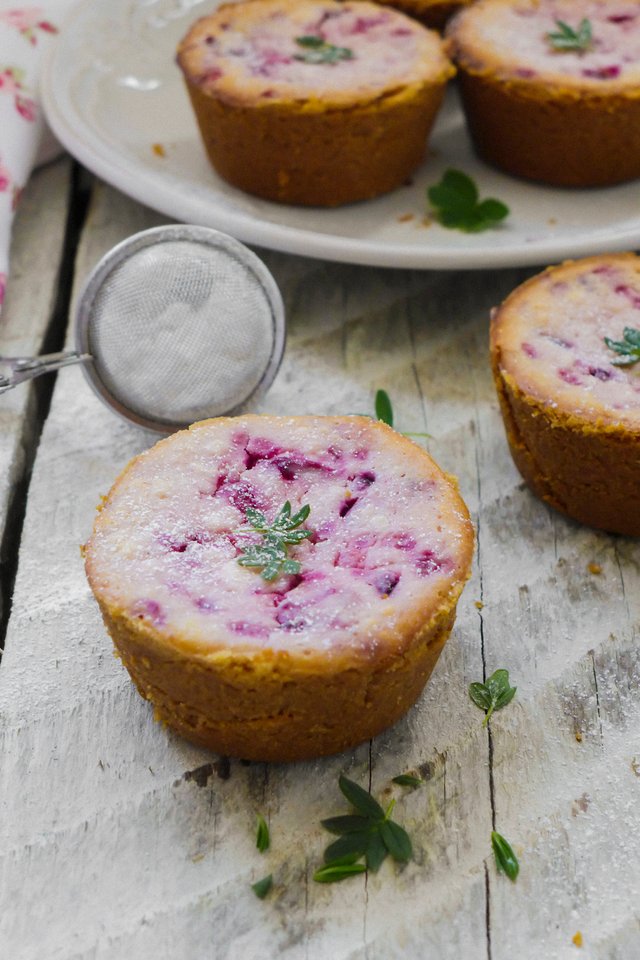 As a result, you will get very bright and juicy cheesecakes with a delicate curd taste and a blackberry flavor.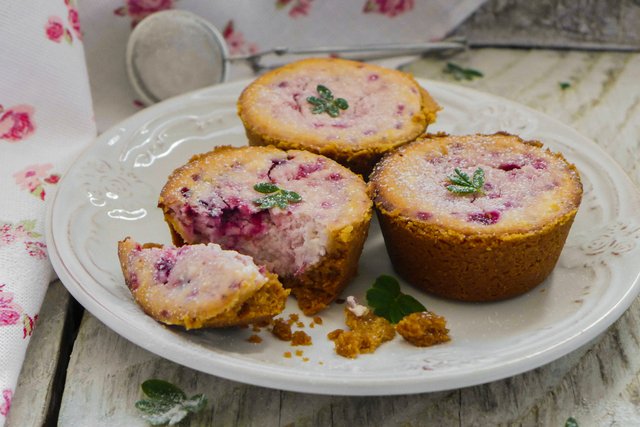 Try to cook these mini cheesecakes at home. Good luck! :)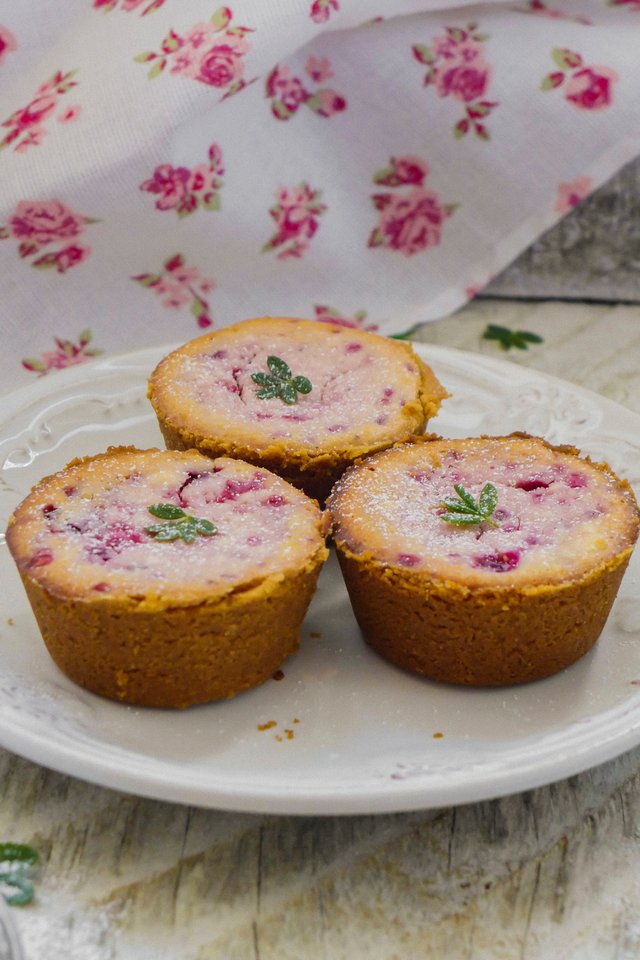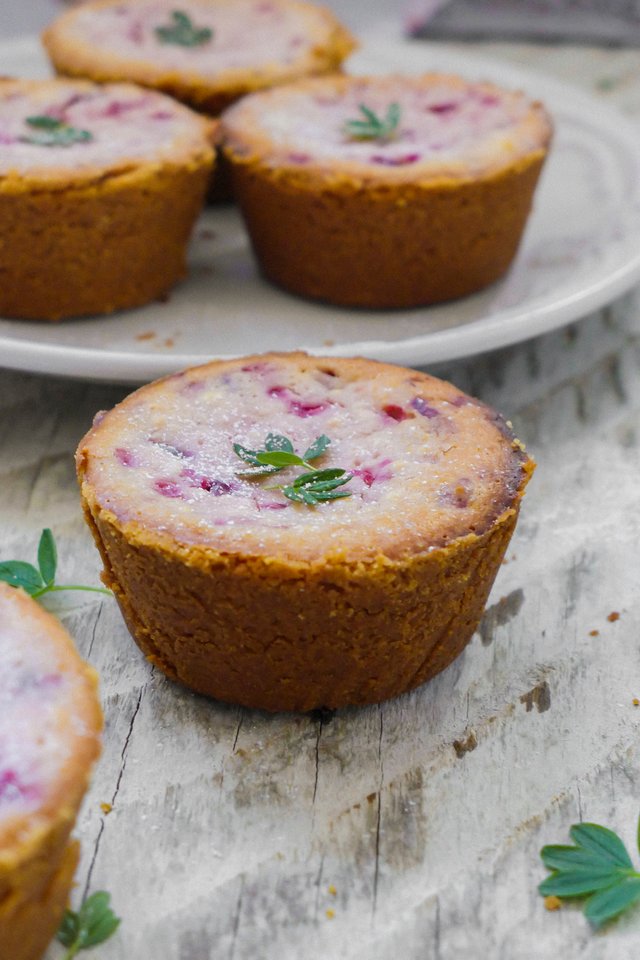 Bon Appetit!
---
---
 I hope you liked my photos, thanks for watching and enjoy every photo because it's so beautiful ..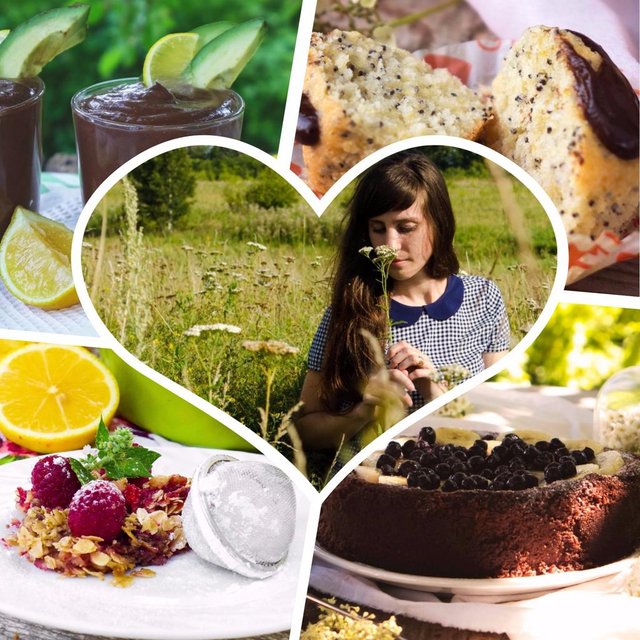 ---
Here you can see my latest recipes: