Hello everyone! Last year, I had the idea to explore other genres of music through a weekly7 (or more frequent) series. I decided to delay this idea until the start of the new school year in order to gather music to listen to from my classmates. Given that the school year is nearly upon us, I have decided to kick start this series just a little before it starts. Today, I will be reviewing Country music.
If you've read my posts for a while, you might be aware that I am mildly familiar with older country music because my father played (and still sometimes plays) it in the car. So, for this list, I will be using the music I heard in my childhood. I am starting out with broad categories (Such as country, rap, rock, etc). I might do more narrow genres (I.E. blue grass, grunge, psychedelic) as I get suggestions from you or my classmates. The whole point of this series is to expand my knowledge of genres outside of classical. In order to do that, I must first admit that my knowledge is narrow. So, please leave your suggestions of genres, artists, and songs down below. I am trying to keep the music relatively PG however, so please keep that in mind.
Rules
Music must relate to genre.
No negative comments.
I must offer at least 3 pieces of positive commentary specifically relating to the piece.
7. Folsom Prison Blues - Johnny Cash
This is one of the songs that I spoke of that I used to listen to as a kid in the car. I know all of the words and music because of this. One think of now when I listen to it is how it is mildly similar to Bohemian Rhapsody by Queen (story wise). Johnny Cash was no saint, but his music still spoke to people and I think that's part of the reason why his audience loved him so much. I would recommend watching the movie about Johnny Cash "Walk the Line." I am specifically fond of the emotion that goes into this story, the low notes which Johnny Cash so elegantly hits, and the energy behind this live recording.

6. Long Black Train - Josh Turner
This is another one of my favorites from my childhood. It's funny, but I just started thinking about this song the other day when we were watching a new show called Yellowstone and they made a reference to the "Long Black Train." How, I think the reference was just a little different. I think their reference was to a funeral train. Either way, this song is quite beautiful! It's funny, when I was young Josh Turner's voice sounded deep to me. I half expected it to sound different now, but it sounds just as deep. This song has great values behind it, offers beautiful melodies as well as melodic development, and is perfect for Turner's range! Anyway, here is the song:

5. Wagon Wheel - Darius Rucker
This is something that my class mates almost certainly know. I know when this came out. However, I have never really seriously listened to it. When I listen to country, I think about the influence that folk music had on classical composers. Specifically, the effect polish folk music had on Chopin. I can imagine that country could have an effect on a modern composer given how story oriented it is. I really like the energy behind this song, the folksy feel, and the use of story to give a lot more meaning to the overall work. Here is the song:

4. Uncle Pen - Ricky Scaggs
This is another piece from my childhood. This piece is a little bit more bluegrass than country, but either way, it has the same essence and ideas that make country music country. I really enjoy the fiddle part in this song, and though I am much older now, I still have no idea what Ricky Scaggs is saying. My father informed me it's about Uncle Pen who plays the violin while people square dance. Either way, this piece really does a nice job of demonstrating the skill of the violinist, creating an energetic setting, and musically telling a story. Even if you don't understand the words, you can hear that it is some kind of party or festive event. Here is the song:

3. Where Were You (When the World Stopped Turning)? - Alan Jackson
This is a completely differently spirited song from my childhood. It is about September 11th. Something interesting is that my father actually saw Alan Jackson at a bar in Atlanta in the 90's. This song is very beautiful and eye opening. This song really demonstrates to me Alan Jackson's skill at writing in different styles. Usually I think of his music as up-spirit, but this and Remember When really do demonstrate his skill at writing slow and emotional.

2. Walkin' After Midnight - Patsy Cline
This song is quite beautiful! I was shocked to read how young Patsy Cline was when she died (31). It is so sad how many talented famous people die tragically at a young age. I was thinking of Schubert who was the exact same age when he died. However, Cline's death was a plane crash, Schubert's was syphilis. Anyway, the melody of this song is quite lyrical, I enjoy the steel guitar sound (if that is what it is) which really feels stereotypical of older country, and the lyrics are also quite enjoyable! Here is the song:

1. I Saw The Light - Hank Williams Sr.
Hank Williams Sr. has often been referred to as the king of country music. He was also one of my favorites growing up, which is why I included him as number one. Sadly, he is another artist who died too young (29). This song is one of my favorites by him! It is very catchy, and undoubtedly demonstrates the mixture of faith into country music (as do many of the pieces on this list). I especially find the lyrics to be inspiring. Here is "I Saw the Light" by Hank Williams Sr:

All Previous Weekly7s
Playlists
Closing
Thank you for reading this! Please let me know any suggestions for future lists you might have. Also please remember that feedback is always appreciated! See you next time!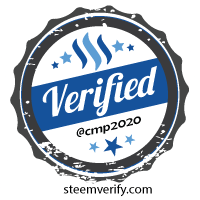 Also remember to check for: My weekly 7 post, As well as my composer birthday posts (Note) In order to encourage meaningful feedback on the platform, I will check comment trails of users who leave superficial comments (ie "Awesome post," or "Upvoted.") and will mute any users who exhibit a pattern of leaving "spammy" comments.