The Idea for Breakfast: Sandwiches with Cucumbers and Butter
Friends, if you are looking for a new and interesting idea for breakfast, then I want to show you the recipe for excellent sandwiches with fresh cucumber.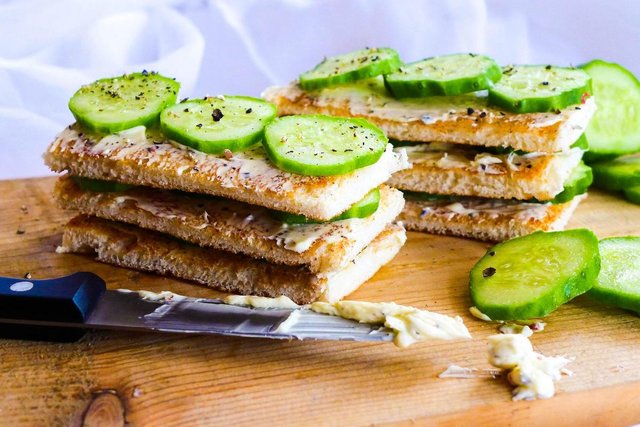 These sandwiches are very nutritious and at the same time juicy and aromatic due to the taste of cucumber and that the sandwich was even more delicious, we grease them with butter with black and red pepper.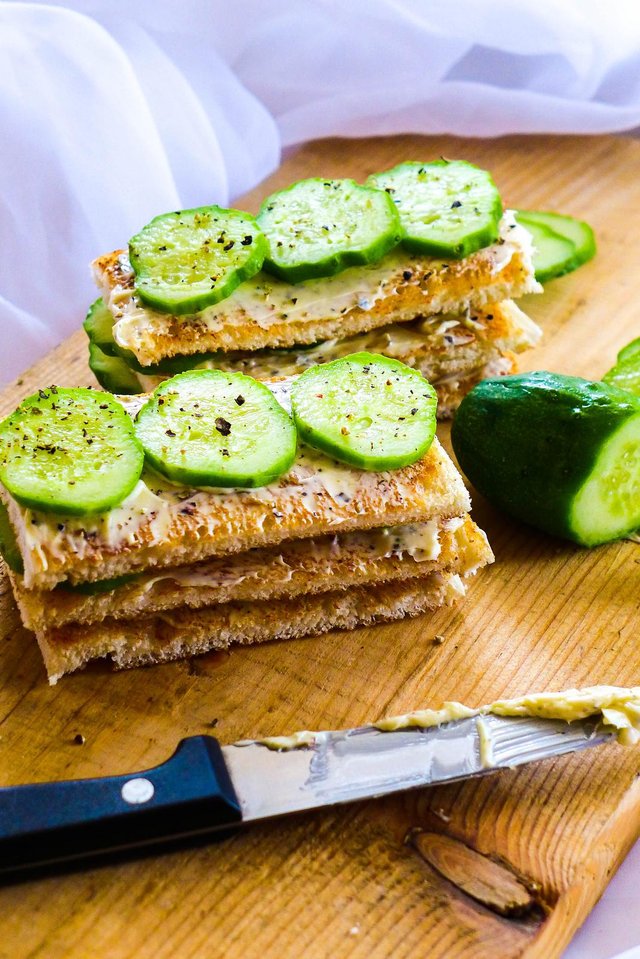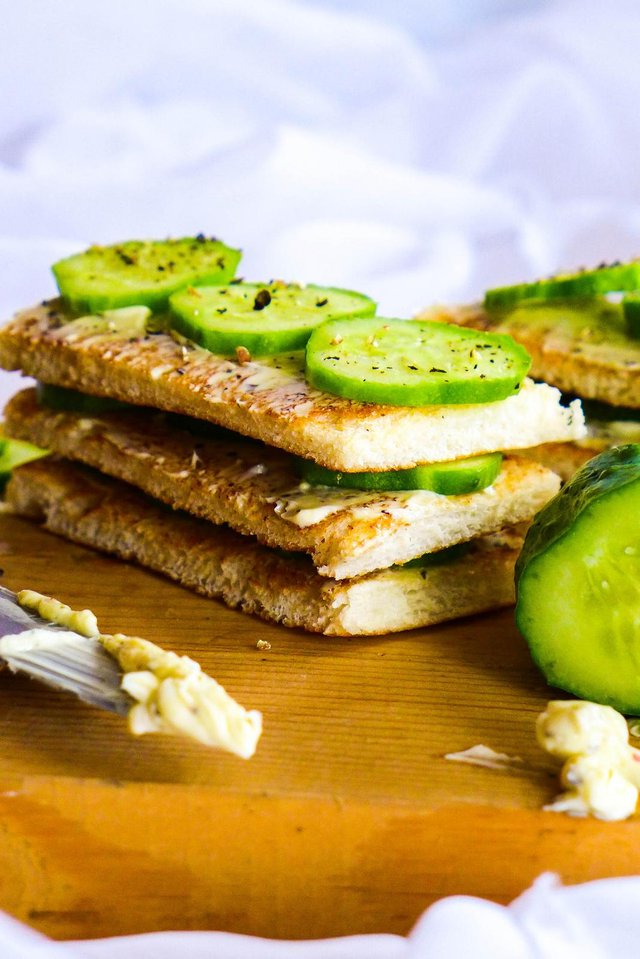 So if you love sandwigs and are not ready for a long breakfast, then this recipe suits you perfectly.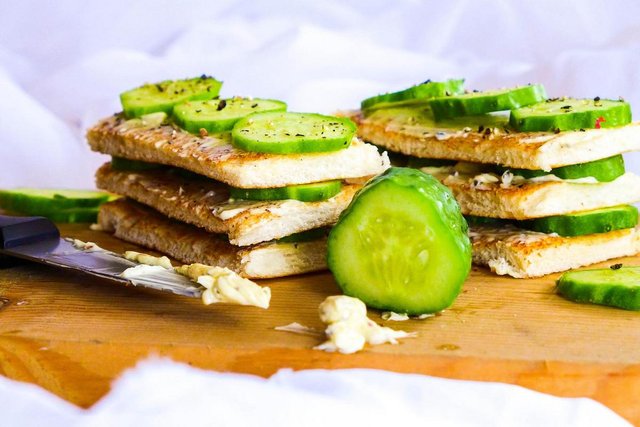 Recipe
Ingredients:
Toast bread - 3 pcs.
Pepper - to taste
Salt - to taste
Butter - 35 g
Cucumber - 1 piece
Preparation:
1. Put a soft butter in the cup and mix it with the spices you like, I used red and black peppers, and you can also add fresh greens.
2. Cut the cucumber into thin slices.
3. Toast the bread to a golden crust in the toaster.
4. Cut off the bread crust with a sharp knife.
5. Lubricate each toast with butter, sprinkle with salt and lay out slices of cucumbers and lay them all in three layers.
---
Sandwiches serve to the table with fresh coffee or tea and enjoy their wonderful taste.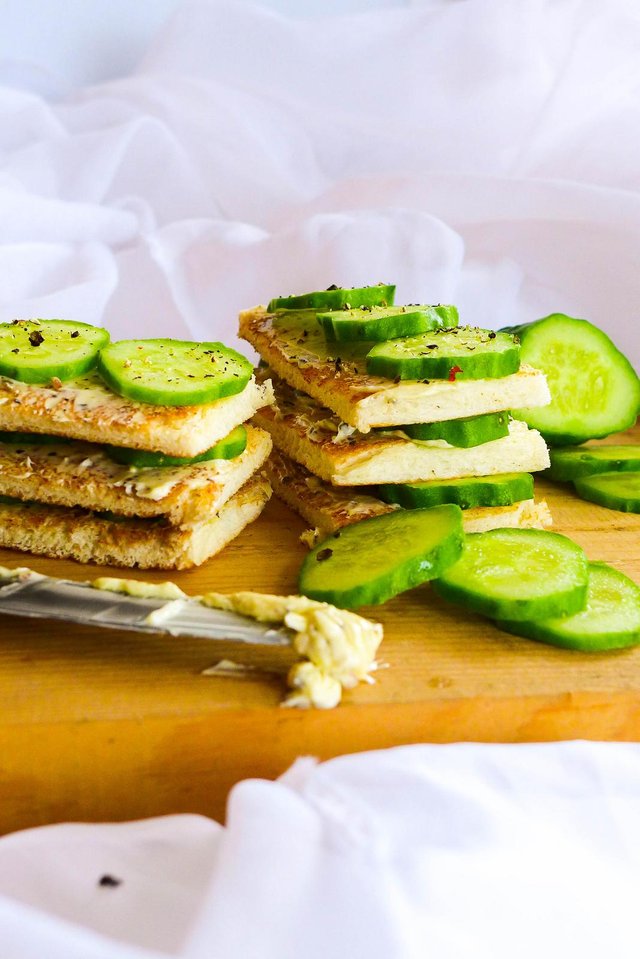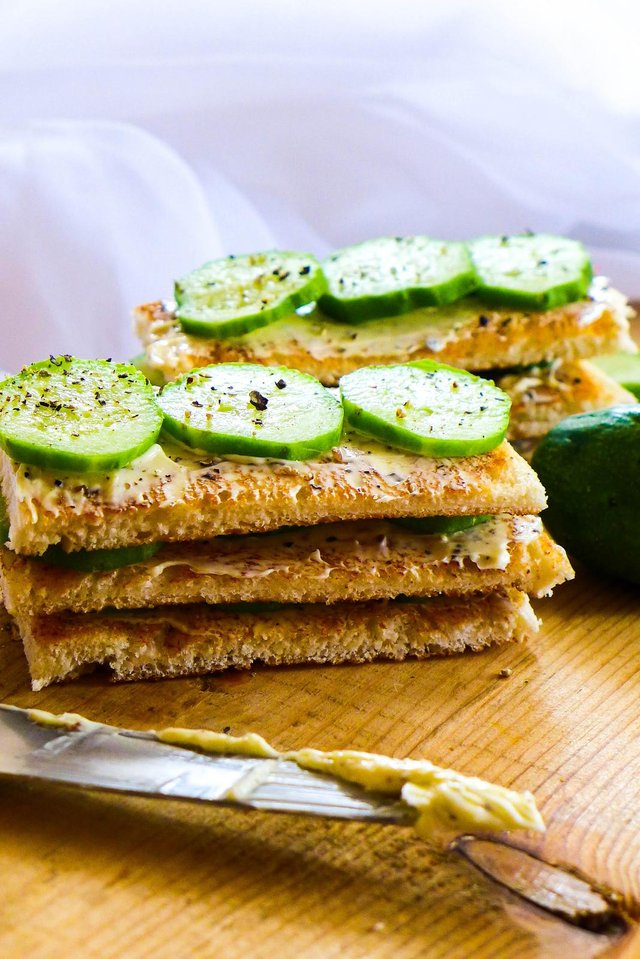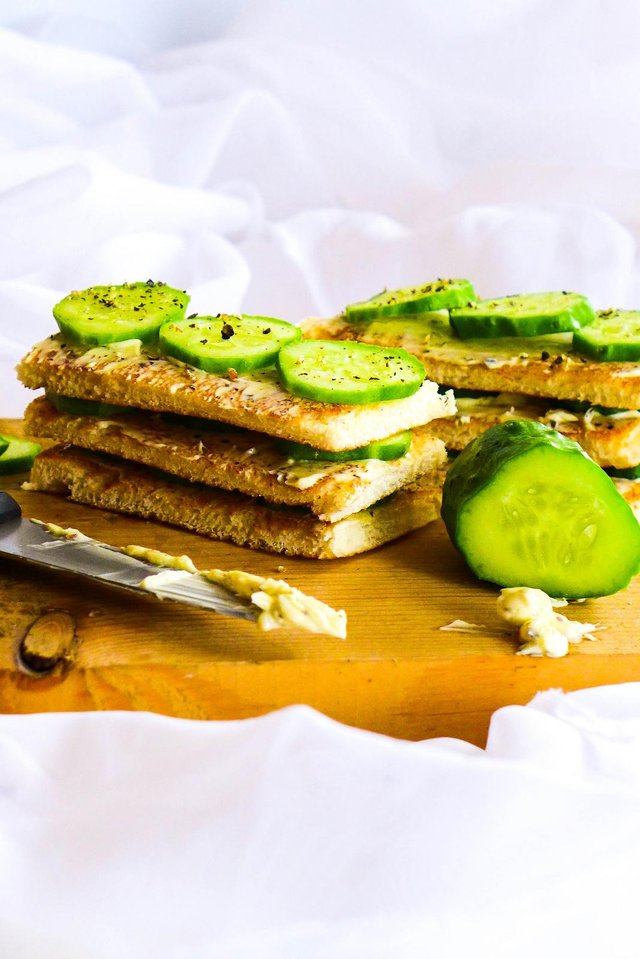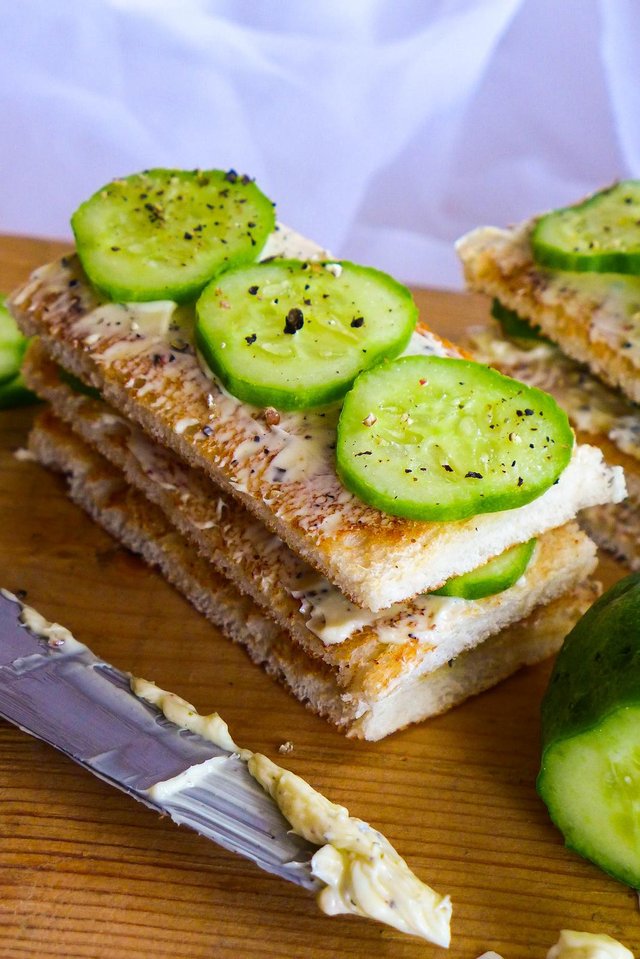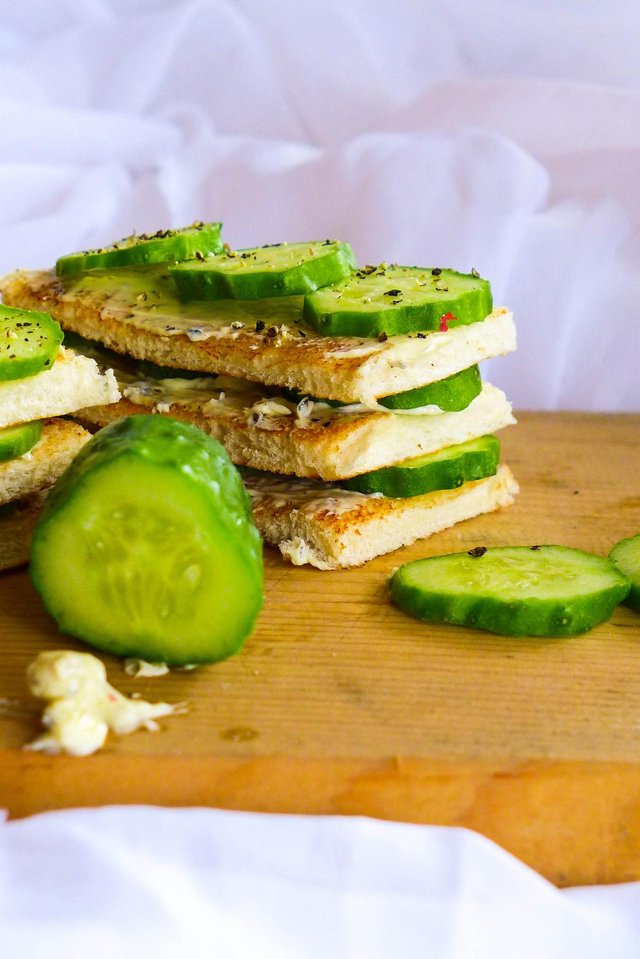 Bon Appetit!
---
 I hope you liked my photos, thanks for watching and enjoy every photo because it's so beautiful ..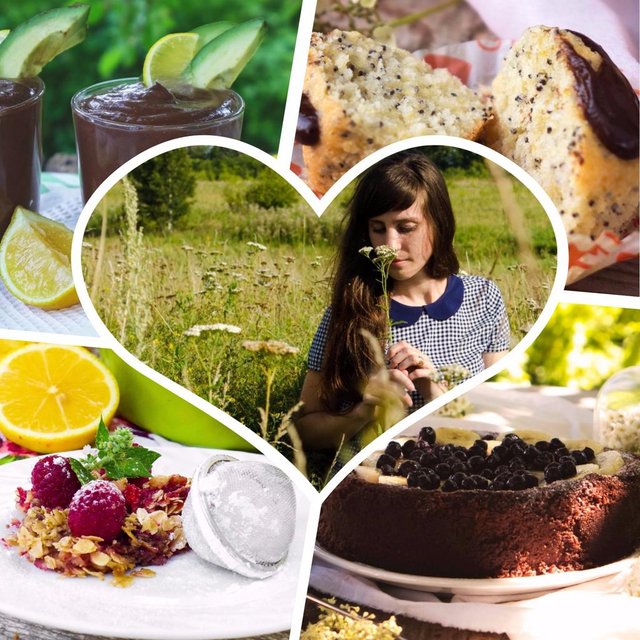 ---
Here you can see my latest recipes: