This is simply what this dish is called. The Pullman Hotel, Bangkok has been getting a bit of a reputation for delivering some solid breakfast options, so I thought that I had better check it out.
---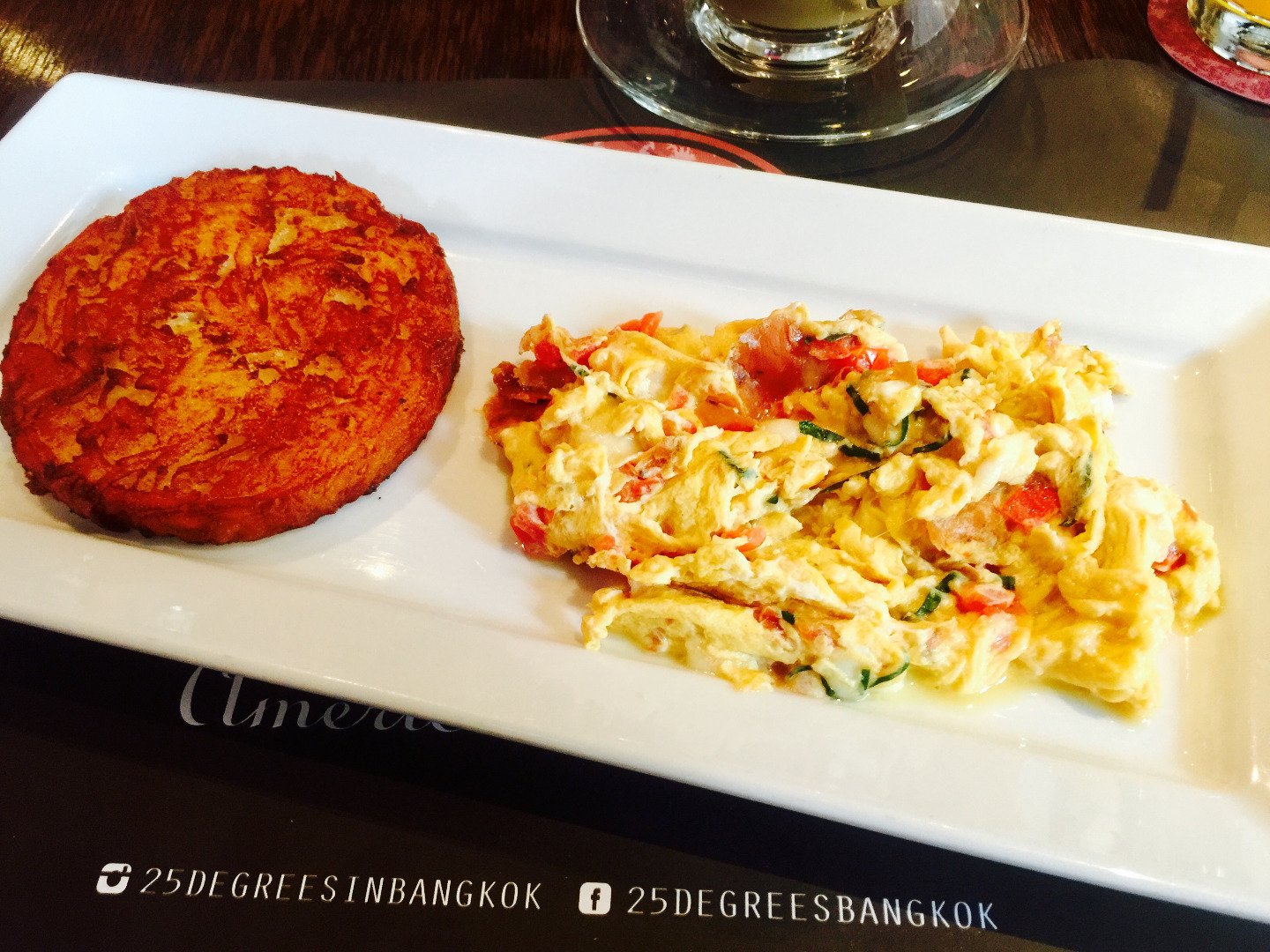 ---
My Dilemna
If you've been following any of my other food-related posts you may have noticed that I have a bit of a thing for breakfast. it's true. I love a good breakfast, and unfortunately its an area that Bangkok is often found lacking. Here is a city that prides itself on being a premier food destination, yet its severely lacking in morning sustenance. I recently visited Bali, and it absolutely anihilates Bangkok for awesome breakfast. So it is, that when you hear rumour of a decent breakfast you jump on your bike and head to check it out.
---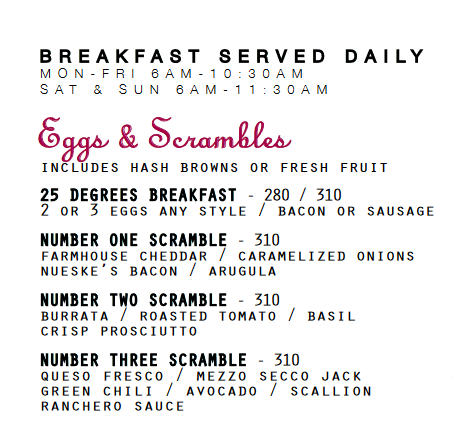 ---
The Number 2
I chose the number 2 breakfast which sw me get some delicious fresh farm eggs scrambled with some delightful ingredients. To soften the eggs they were mixed with Burrata cheese, which is a mix of mozarella and cream, and possibly one of my new favourite things. Added to this is some roasted tomato sprinkled with basil. Finally, thrown into the mix is some crisp-fried prosciutto to give it some salty, porky tangyness.
---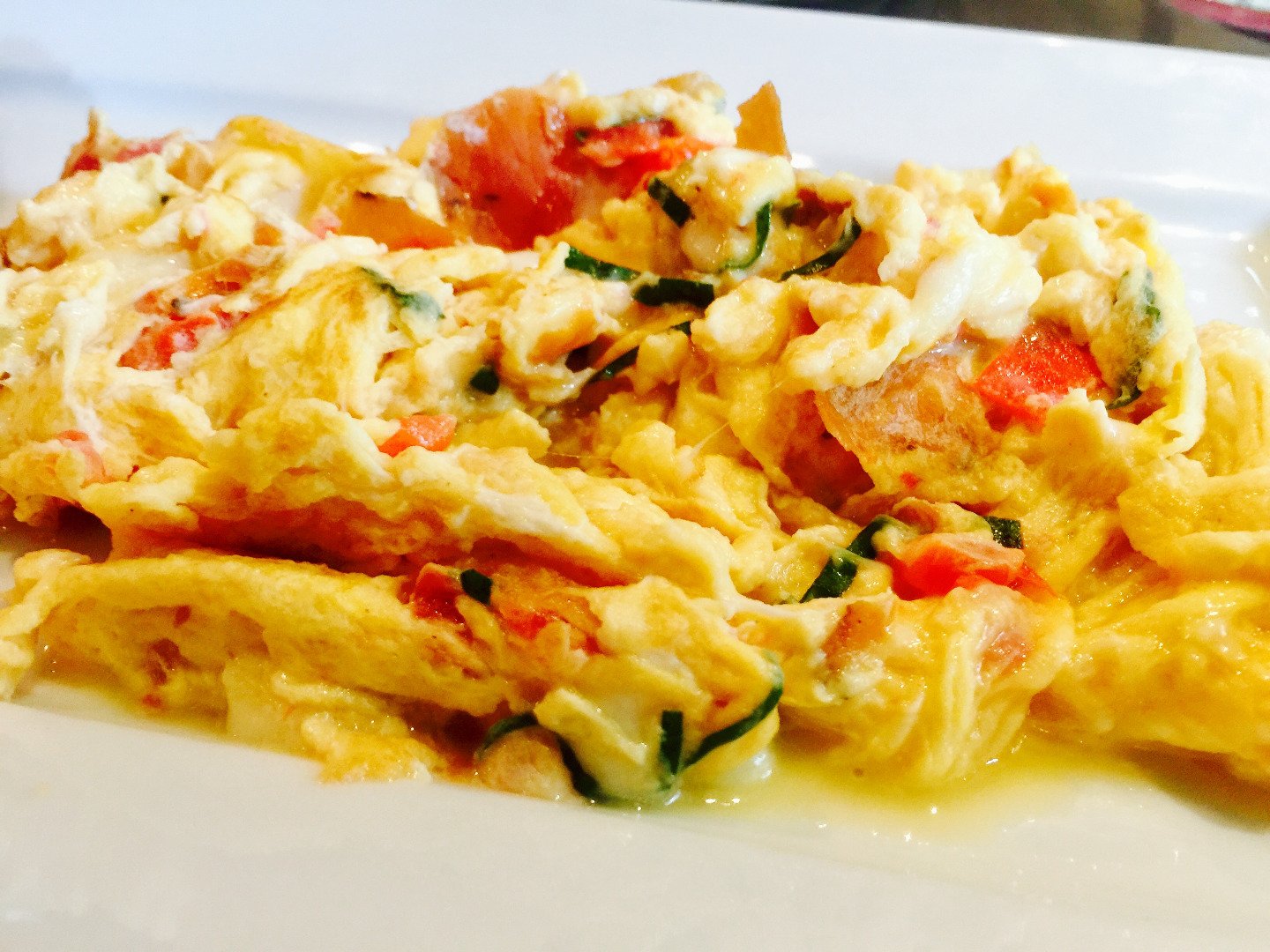 ---
The eggs were served with a gorgeous golden-fried hash brown to soak up the goodness. For my own taste, I added a dash of tabasco and worcestershire sauce. Free-flow freshly brewed coffee and a glass of orange juice were also served with the breakfast.
The Verdict
Everything about this breakfast was ok without being exceptional. The taste..ok, the price...ok, the orange juice, not fresh...ok. Would I go back? probably yes as it was still good, but would I go back tomorrow? No... I'll be seeking greener pastures and fresher breakfasts when tomorrow comes.
---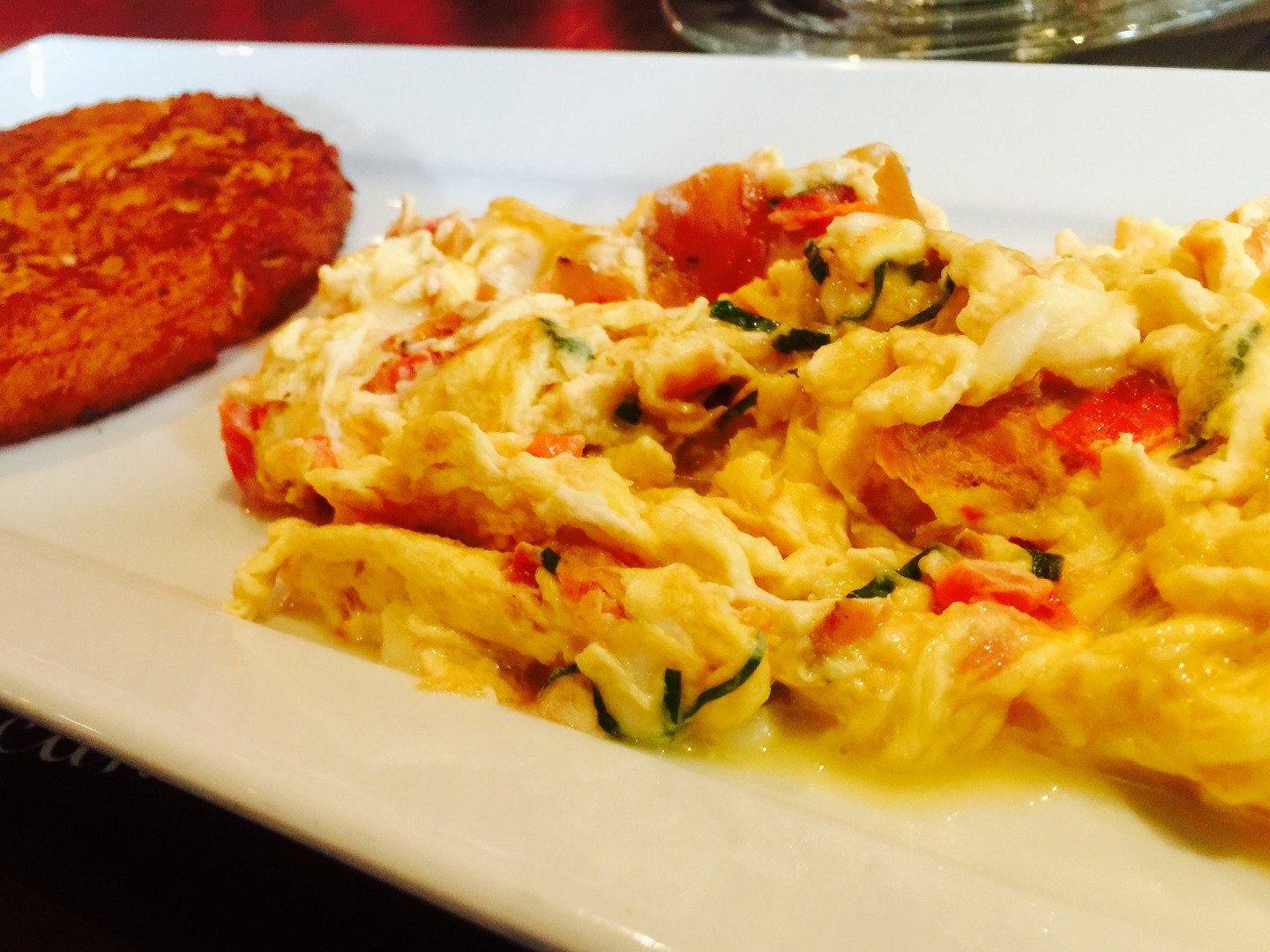 ---
Check out my other food posts on steemit:
Italian Gelato
Craft Beer: Queen of the Night
Mentaiko Sushi
Best Burger 3
Phuket Beer
Magura Makizushi
Brothers Toffee Apple Cider
Squid Takayoki
Matcha Green Tea Shake
Tokyo Teppanyaki
Spanish Omelette
Hen and the Egg, Breakfast
Sunset Cocktail with a view
Korean Bingsu
Volcano Cocktail
Tartinettes
Wine Tasting
Peking Duck
Hamburger
Texas BBQ
Mexican
More Mexican
Thai Pork Larb
Foie Gras
Dessert
---