Edit: If you also plan to make an overview like this, you can use the tag #magicsteemin. (Remeber the book Magic Cleaning) Haha
English-speaker please scroll down!
Hallo liebe Freunde & Follower,
Ich weiß ja nicht wie ihr das seht, aber eine Sache missfällt mir auf Steemit wirklich gewaltig und dies ist die Übersicht. Egal ob es der eigene Blog ist oder jener von anderen, es ist stets ein Krampf erstens die wirklich wichtigen neuen Sachen zu finden und zweitens auch noch mal in den alten Perlen zu stöbern.
Aufgrund von chronischem Zeitmangel, welcher mich gegenwärtig plagt und um mal etwas Ordnung in meinen Blog zu bringen, habe ich beschlossen, mal eine kleine Übersicht über die, meines Erachtens nach, wichtigsten (wissenschaftlichen) Beiträge aus meiner Feder anzufertigen.
Dies werde ich dann wahrscheinlich auch häufiger tun einfach damit ich auch selber einen Überblick behalte.
Los geht's
Autophagie-Serie
---
Wie einige sich erinnern können, waren die ersten Beiträge aus meiner Ecke, Abhandlungen über Autophagie.
Lasst euch von den geringen Rewards und Replies, welche ich damals erhielt nicht irritieren. Ich habe mich für jeden Artikel teilweise mehrere Tage bis Wochen in Recherchen & Co. aufgeopfert, um wirklich vernünftige Inhalte zu kreieren. Die Artikel sind also trotz geringer Beteiligung durchaus lesenswert.
Wichtig ist zu erwähnen, dass ich damals @grizzabella, @lauch3d und @urdreamscometrue, aber auch @hatoto und @scienceblocks traf. Leute, die bis heute eifrig weitergemacht haben. Vielen Dank.
Besonders an dieser Reihe waren die Karikaturen, welche ich von zellulären Parametern darstellte. Ich versuchte dem Leser die Autophagie als eine Art Packman-Spiel rüberzubringen. Ich denke vielen von damals ist dies heute noch im Gedächtnis, wobei es denn auch zu einem meiner Markenzeichen geworden ist. Würde ich sagen.

Operation Aquarium
---

In einer weiteren fünfteiligen Serie (1, 2, 3, 4 & 5) beschriebe ich wie ich mein Aquarium einrichtete. Wissenschaftlich ist allerdings primär nur Teil 5 interessant wo ich Themen wie den Stickstoffkreislauf, Inhibition der Sauerstoffbindung durch Nitrit und vieles mehr beschrieben habe.
Zur damaligen Zeit lernten @remotehorst23 und ich uns kennen.
Das Videoprojekt steht immer noch aus (Liegt übrigens an mir ☹).
Die Rettung der Gesundheit
---
Nach einer Anfrage von @lauch3d begann ich im Herbst 2018 mit einer neuen Serie.
Zu dieser Zeit macht ich dann mehr und mehr Bekanntschaft mit den @de-stem, @steemstem, sowie den @utopian-io -Leuten wie @sco, @justtryme90, @lemouth, @alexs1320, @hendrikdegrote, @kevinwong, @scienceangel, aber auch mit @insight-out und @alexander.alexis. Ab diesem Zeitpunkt wurde Steemit immer spannender.
In Vorbereitung auf den Statistik-Artikel machte ich auch einen kleineren Post über meine Fortschritte beim Sport, um dem Leser sowohl die Chancen als auch Risiken von Statistik klar zu machen.
StemQ (tut mir leid, keine deutschen Beiträge)
---
Dafür gab es in diesem Zeitraum ein sehr umstrittenen Artikel über Entropie, welcher meiner Meinung nach recht große Wellen schlug.

Science-Delegation
---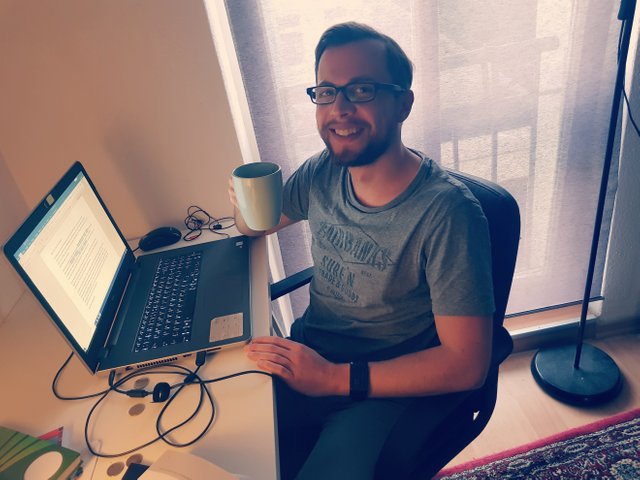 Es folgte ein Delegationswettbewerb für deutschsprachige wissenschaftliche Artikel. Obwohl die Resonanz sehr groß war, war die Anzahl von Beiträgen eher gering. Nochmals einen riesigen Dank an alle Mit-Delegatoren (@astrophoto.kevin,@balte,@ibc,@condeas,@landshutbrauhaus,@lauch3d,@sco,@shaka & @theaustrianguy), sowie an unseren Gewinner @lauchmelder.
Die Posts zum Thema findet ihr hier, hier, hier und hier.
Im neuen Jahr folgten primär zunächst Einzelartikel., über…
---
Zombies und Dinosaurier.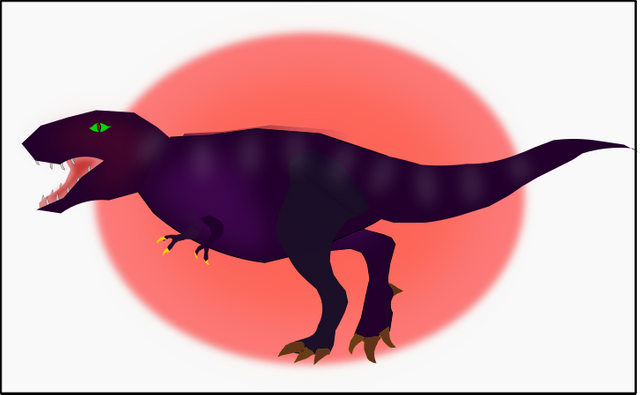 Dann bin ich dazu übergegangen neue Serien zu konzipieren, über
---
Kombucha (Erster Teil und Zweiter Teil (hier tauchte zum ersten Mal @schlafhacking auf meinem Blog auf))
sowie
An dieser Stelle sollen vor allem meine neuen Leserinnen wie @kadna, besonders aber @agmoore erwähnt sein. Letztere kann zwar eigentlich kein Deutsch, liest aber trotzdem gern meine Artikel. Vielen Dank @agmoore und bald kommen frische englische Artikel. Versprochen 😉
Ich denke dies reicht erstmal für einen Überblick, künftig werde ich womöglich nur noch eine Liste posten und gut ist. Neben den bereits erwähnten sollen natürlich auch @der-prophet, @balte, @luegenbaron, @meins0815, @alucian, @chriddi, @jaki01, @afrog, @jensvoigt, @limesoda, @thales7, @vieanna, @parzifal1, @thomasthewolf & Co. erwähnt werden, auch wenn ihr euch aus den wissenschaftlichen Diskussionen oft raushaltet, habt ihr maßgeblich zum Erfolg des Blogs beigetragen. Vielen Dank.
Ich rate allen Lesern allerdings, statt meine Posts zu lesen, heute besser draußen das schöne Wetter zu genießen.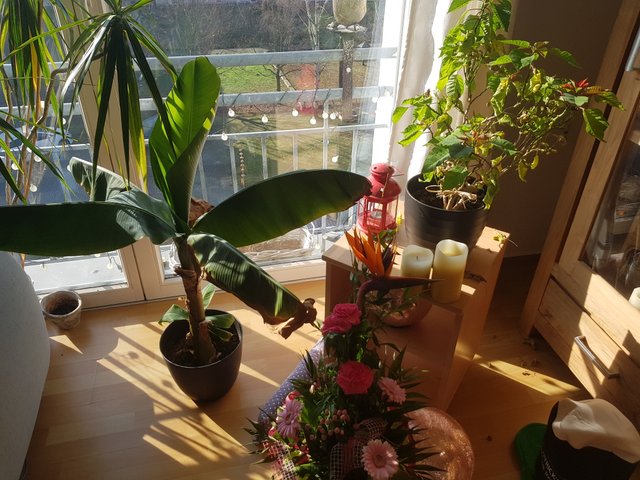 Bis bald
Euer Chapper
---
---
Due to the lack of order on Steemit, I want to use the occasion to post an overview of the scientific content in my blog.
Autophagy articles
---
As some of you remember one the first articles by myself were posts concerning autophagy.
Don't be confused by the low reply and reward rate. Every article was thoroughly researched and illustrated.
Nevertheless, at this time a met @grizzabella, @lauch3d, @urdreamscometrue, as well as @hatoto and @scienceblocks first. I'm happy that they are still active and still launching interesting stuff. Thanks for this.
A very special feature of this series was the cartoons I illustrated. I tried to teach the reader the autophagy as some kind of Packman game. I think many readers of those days still remember. I would say this became a hallmark of my blog here.

Operation Aquarium (Sorry no English version available!)
---
How to live healthy?
---
After a request from @lauch3d I started in fall 2018 with a new series.
At this time I got more insights into the world of @de-stem, @steemstem, and the @utopian-io. It was the first time when I came in contact with @sco, @justtryme90, @lemouth, @hendrikdegrote, @kevinwong, @scienceangel and @alexs1320. Further, people like @insight-out and @alexander.alexis found their way to my blog.
From this time Steemit became more exciting.
In preparation for the statistics article, I also made a minor post about my progress in sports to make the reader aware of both, the odds and the risks of statistics.
StemQ
---
In the meanwhile, and later on, I contributed a bit to @stemq. Unfortunately, it hasn't lasted that long. Nevertheless, I hope to do more in the future.
The answers/questions I participated were about:
After this time, I produced mainly articles in German…
---
… except of my Zombie article.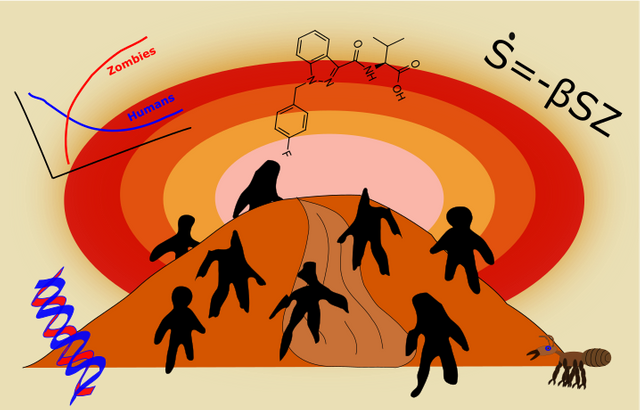 Nevertheless, I promise to launch the articles concerning dinosaurs, kombucha, and mitochondria in English as well. Stay online. Kindly mentioned should be @agmoore because she reads my German articles even though she's no German-speaking person.
Thanks for your patience 😉
Thanks to all people I mentioned and all I forgot. And have fun by reading the posts.
But not today, because the weather is to fine out there.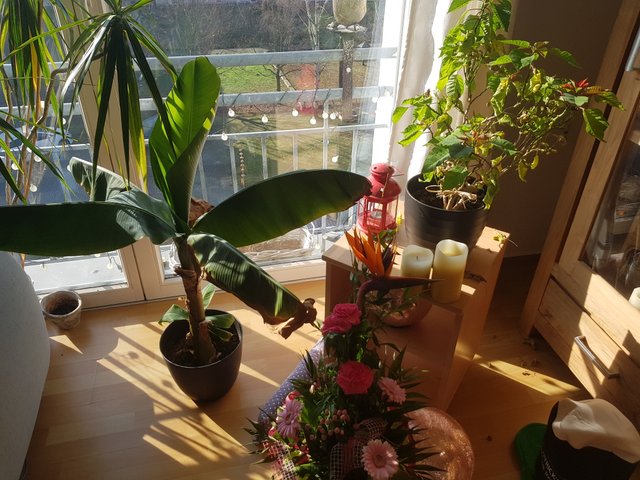 Enjoy!
Yours,
Chapper