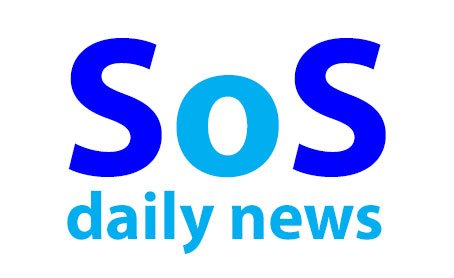 Steem.DAO goes to public testnet on Monday.
Dlux XR Builder launches.
10,000 Minnows Project seeks nominations from communities.
Tommy Robinson joins Steem.
Another dice game arrives on Steem.
Jack Miller calls on Wirex to include Steem.
---
---
Steem Proposal System/Steem.DAO Update
@blocktrades have completed their first month of work on the new Steem.DAO proposal system and are making good progress.
They will be starting a public testnet on Monday.
The testnet will allow witnesses to see the proposal system in action and interact with it via the steem command-line wallet. Web portals like condenser (eg steemit.com), busy.org, esteem, partiko, etc. will be able to develop pages for creating and voting on proposals within their interface.
---
---
dlux XR Builder launches
Steem XR developers have launched their dlux XR Builder...
Build VR scenes in your web browser with ZERO CODE!
That's right! NO SDK, NO bloated game engines, and NO barriers to entry. This is decentralized VR and AR, fully open-source and free to build.
---
---
10,000 Minnows Project seeks nominations from communities
The 10,000 Minnows Project is inviting communities to nominate members who have between 400 and 500 SteemPower to join the project to be fasttracked to minnowhood...
---
---
Tommy Robinson joins Steem
Controversial, political activist and best selling author Tommy Robinson has joined Steem.
Tommy Robinson had 350K subscribers before being banned from Facebook.
@apshamilton comments...
Before his Facebook page was banned, it had more followers than the UK Labour party!
Tommy has been censored by the mainstream media and tech giants and persecuted by the UK establishment for trying to have an open discussion about the role and influence of Islam in western societies.
You may not agree with his views, but freedom and democracy require open exchange of political viewpoints.
The mass censorship of alternate voices on the right, and also the left, is anathema to a healthy society.
---
---
EpicDice - another Dice Game for Steem
Another 'provably fair' dice game has launched on Steem...
---
---
Let's Get Steem & SBD on Wirex
Witness Jack Miller @jackmiller is making a push to get Wirex to add Steem and SBD to the cryptocurrencies it accepts...
---
---
(change on previous day in brackets // n/c = no change)
| | | |
| --- | --- | --- |
| Steem price | US$ 0.444 | 09 Mar'19 3.18am UTC |
| Steem price | 0.00011346 | 09 Mar'19 3.18am UTC |
| SBD price | US$ 0.976 | 09 Mar'19 3.18am UTC |
| Market Cap | US$ 136,991,038 | 09 Mar'19 3.18am UTC |
| CoinMarketCap Ranking | #40 (+3) | 09 Mar'19 3.18am UTC |
| No. of Whales | 36 (n/c) | 07 Mar '19 |
| No. of Orcas | 341 (+2) | 07 Mar '19 |
| No. of Dolphins | 1975 (-1) | 07 Mar '19 |
| No. of Minnows | 9222 (n/c) | 07 Mar '19 |
| Alexa rank (steemit.com) | #4725 (+3) | 09 Mar'19 3.16am UTC |
| Unique visitors (steemit.com) | 236,674 / day | 09 Mar'19 3.16am UTC |
| Page views (steemit.com) | 719,490 / day | 09 Mar'19 3.16am UTC |
Follow @penguinpablo & @steem-data for more statistics.
---
NEWS FROM STEEMIT INC
@steemitblog - Wallet App Soft Roll-Out is Live!
@steemitblog - Engineering Update: All Team Meeting, Condenser Split
@andrarchy - The Importance of Dogfooding in Steemit
---
NEWS FROM THE STEEM ALLIANCE
@steemalliance - Stage One Foundation Structure Proposals | Community Feedback Needed!
@steemalliance - Tahap Pertama Proposal Struktur Yayasan | Mohon Masukannya!
@steemalliance-es - Post de Nominaciones al Grupo de Trabajo de Steem Alianza!
@steemalliance - OFFICIAL CALL FOR STRUCTURE PROPOSALS | STAGE ONE
---
THE STEEM ALLIANCE : FOUNDATION STRUCTURE PROPOSALS
@aggroed - Stars Align- Core of the foundation design that will later get submitted to the Steem Alliance RFP
@alexvan - Steem Foundation Proposal
@bluefinstudios - Foundation Proposal Update - GROW THE CHAIN - BOARD OF DIRECTORS
@guiltyparties - S+ Foundation: Proposal [V1]
@impactn - DeCentra Steem – a foundation proposal for Steem-village
@jackmiller - STEEM UNITED - Communications & Coordination - by @jackmiller
@surfermarly & @steemitqa - Welcome to InterSteem - The Decentralized Project Accelerator on Steem [Foundation Proposal - Stage One]
@thehive - How it might work. Proposal. Suggestion. Logic.
@upheaver - Steem Alliance: Foundation Proposal by Witness @upheaver
@ura-soul - Overview and Introduction to My Proposal for a Structure for the Steem Foundation - @ura-soul
@valued-customer - Suggestion for a Proposal Structure for @steemalliance - Evergreen Funding
---
NEWS FROM THE WITNESSES
#6 @aggroed - Fuck You Youtube
#12 @blocktrades - Update on Steem Proposal System/Steem.DAO: Week 4
#13 @utopian-io - Brought to you by Steem Monsters, SteemPress, Steemhunt, Quasar, SteemSTEM and Utopian. The Secret Steemian Bundle - Our Biggest Reward Yet
#31 @ocd-witness / @acidyo - AskSteem: What Steem-engine coins are you planning on buying?
#38 @blockbrothers / @exyle - The Wallet with your STEEM/SP and SBD will soon be separated from Steemit.com! More security + faster development
#46 @jackmiller - LET'S GET STEEM AND SBD ONTO WIREX DEBIT CARDS!
#54 @neoxian - The Token of Neoxian: Neoxian Gold
#68 @steemcommunity / @paulag - Calling All Community Leaders – We are taking Nominations for 250 New Minnows in a Month
#69 @ura-soul - Steampeak Now Includes Steem Engine Tokens On It's Wallet And a Link To the Live Market! SMT Substitute is GO!
#111 @privex - Privex now accepts EOS! Order dedicated/virtual servers with STEEM, SBD, EOS, LTC, or BTC - no credit card required
To keep up to date with more posts from witnesses follow @witnesspage ...
---
NEWS FROM KEY PLAYERS & INFLUENCERS
@apshamilton - Steem gets it biggest Celebrity yet! - Welcome Tommy Robinson to Steem
@artbyclark - Why Are You Here On Steemit?
@cryptoandcoffee - Curation could be your passive income in a few years from now
@jaynie - The MAGIC of the #STEEM community

@jongolson - "This Is A World Community Where We Can Really Make A Difference..."
@jrcornel - Steem separating the wallet from Steemit.com - Why this matters
@kus-knee - The Old Dog Explains: Using Statistics to Keep You Motivated!
@markkujantunen - How To Market Steem + Another Shoutout To @coingecko
@meno - We don't need SMTs to win
@tarazkp - Steem: Looks don't matter unless you are ugly
@taskmaster4450 - Steem Is THE Hidden Gem
@taskmaster4450 - Actifit And The Upvote Economy
@teamhumble - if you are a new steemian or even been around for a while, mspwaves.com is your friend!
@theycallmedan - The Current Awareness For Steem Is Dog Shit
---
NEWS FROM COMMUNITIES
@artzone / @surfyogi - MULA Community Token Airdrop has FINISHED! MULA token NOW on the Steem Blockchain!
@homesteaderscoop - Delegation Report - 08 March 2019
@steemfiction - The paperback edition of Voices in the Darkness: Tales from the Steem Blockchain (Steem Fiction Book 1) is now available!
---
NEWS FROM EVENTS & MEETUPS
@steem-munich - STEEM Munich meetup/Stammtisch Mittwoch, 13.3.2019, ab 18.00 Uhr, Paulaner Bräuhaus
@shanibeer - Even More about SteemCampUK: March 5 2019
@votovzla - Avances sobre la organización del meetup en Venezuela - Advances on the organization of the meetup in Venezuela (Conference rooms)
@dtube.forum - STATE OF THE PROJECT @dtube.forum 08/03/2019
Visit the Steem Meetups & Events Calendar for a full list of meetups coming up...
---
NEWS FROM DAPPS, APPS & DEVS
@steemdapps - Daily SteemApps.com Report - Thursday, 7th March 2019
@steemchiller - Steem Platform Security Test / OWASP - XSS Filter Evasion Cheat Sheet
@dlux-io - dlux XR Builder - Introduction & Tutorial
@epicdice - Officially launching EpicDice, a highly rewarding game on Steem!
@steempeak - SteemPeak now displaying STEEM-ENGINE tokens in wallet page
steemrewarding.com / @holger80 - steemrewarding.com - upvoting of paid-out posts possible and rules table improved
---
NEWS FROM GAMES
DrugWars / @crokkon - How much automation is on Drugwars with scripts and bots?
Steem Monsters / @aggroed - Monsters Moving Up!
---
JOBS OFFERED (PAID & VOLUNTARY)
dNations / @treepi - dNations - Build your Steem empire and conquer the blockchain! Developers/designers needed!
@soundlegion - Sound Legion is looking for a Digital Animator! Get paid in STEEM or CASH
@mountainjewel - 2019 Interns at Mountain Jewel Permaculture Homestead: The Details
---
If you want to check on progress of development on Steem, check out the GitHub here...
If you want to check on the current list of full API Nodes witness @holger80 provides this via @fullnodeupdate...
---
MEDIA COVERAGE OF STEEM & STEEMIT INC
CryptoNewsZ - STEEM Price Analysis : Steem Likely To Rise By +11.3% By The Mid Of This Year
---
EXTERNAL STEEM DATA
---
This is #96 (08 Mar '19) of this daily news service - 4 more days to go.
Please let me know of any important posts or key data that should be included. Comment below or message me on Discord Pennsif#9921
---
[ graphics by @pennsif ]