Yes, SteemCampUK is just a month away! I posted about it earlier using the new version of dlike.io, a DApp that incentivises sharing links.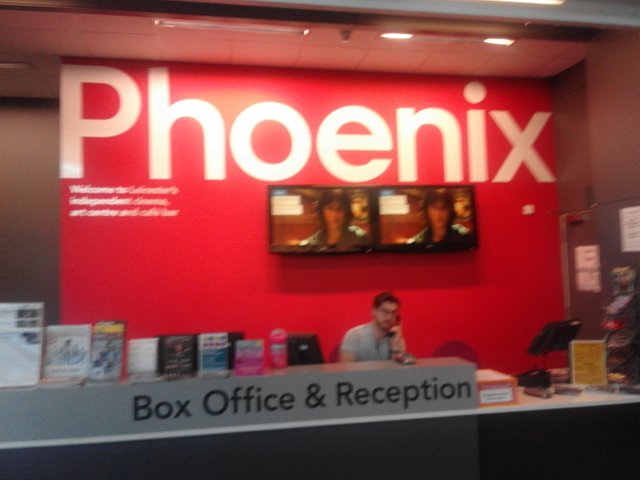 Last week, I was down at the Phoenix and had a look at the space we'll be using. We're going to be in the Creative Tech Studio (I know!) which, as well as the usual tables and chairs and whiteboard, houses some amazing Virtual Reality equipment. Let me take you on a little tour ...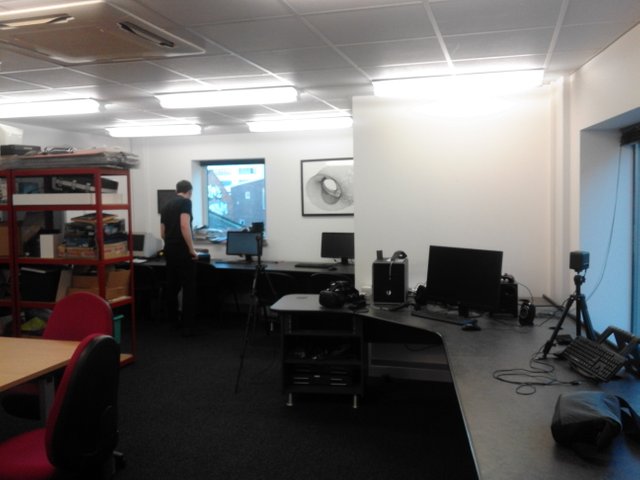 Here's the studio. On the work surface on the right and on the tripod, middle back, you can see the sensors that are used in creating a virtual reality experience. On the left you just catch the edge of the roundtable and chairs. That's Chris with his back to us - Chris manages the Digital Art Gallery.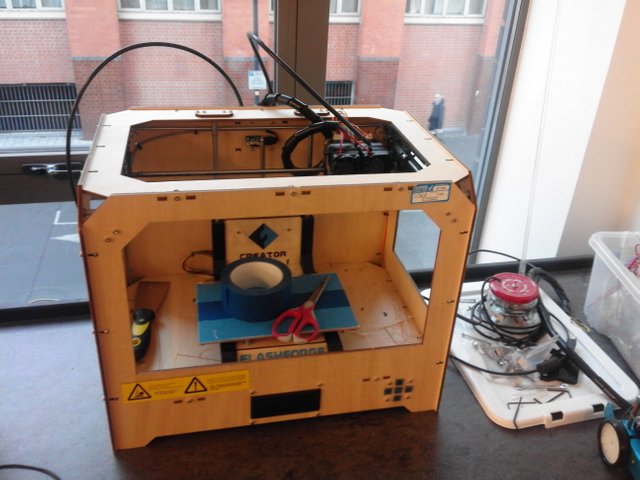 I was thrilled with this: the first time I'd seen a 3D printer. It looked like Meccano, I thought. I love the way the scissors and tape have been left there.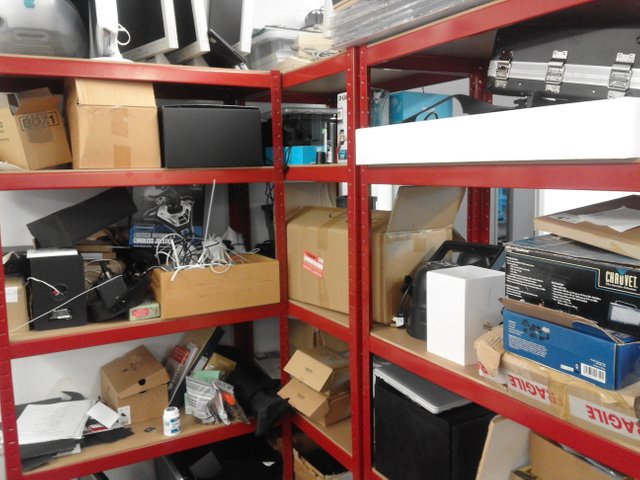 I asked about this: "It's stuff".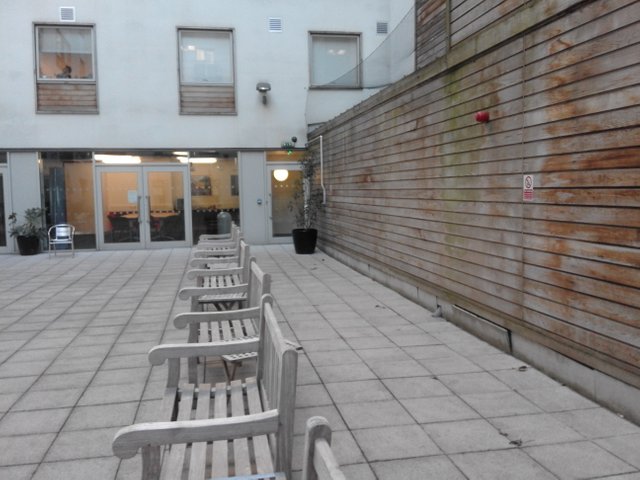 Just along from the Studio is the Courtyard. This housed a VR installation during half-term - over a thousand people tried it out. If the weather is fine, we can use this as extra breakout space. If the weather is fine, we might want to be here anyway :)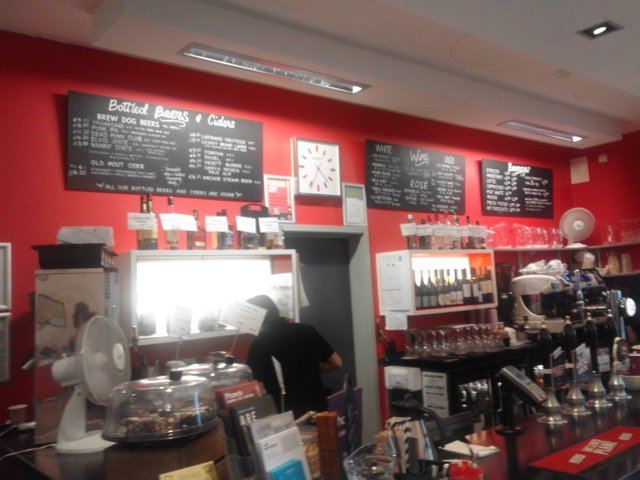 The Phoenix has its own onsite cafe bar ...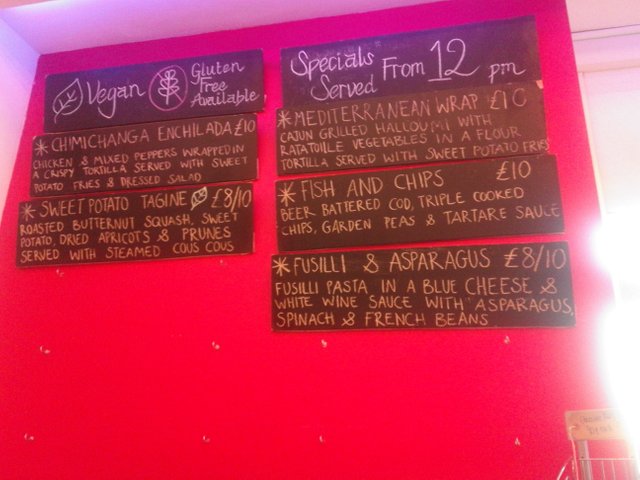 ... and a varied menu with specials ...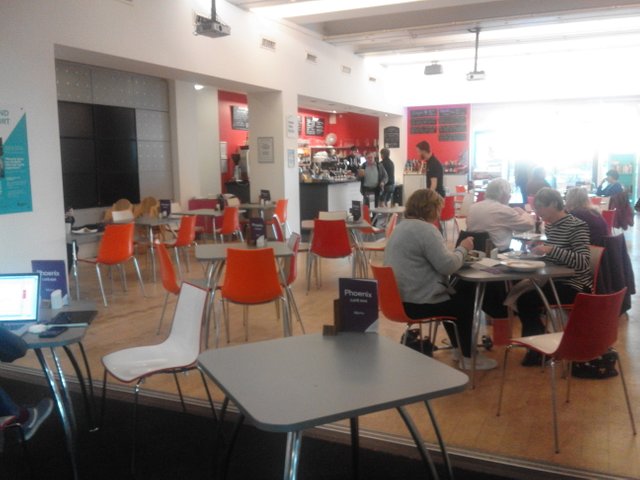 ... and lots more room for smaller breakout conversations.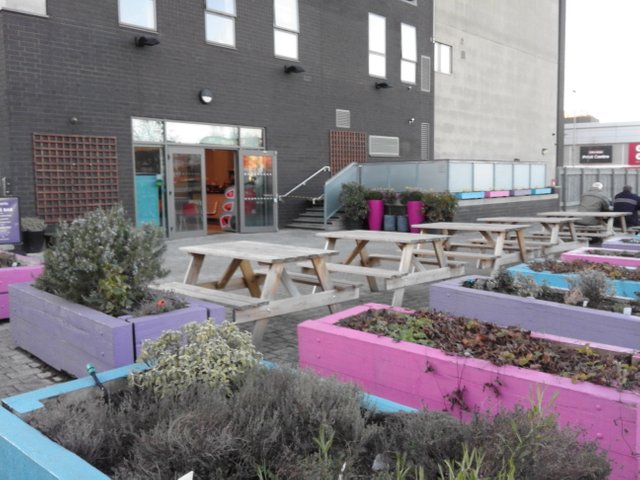 The cafe courtyard. Plenty of space for talking and thinking.
The Phoenix is a short walk from the Rail Station (shortest journey time from London 62 minutes; Nottingham 25 minutes; Sheffield & Birmingham 50 minutes and Leeds 2 hours). The Premier Inn is halfway between the station and the Phoenix.
SteemCampUK takes place in Leicester on Saturday 6 April Saturday 11 May from 10am until 4pm at the Phoenix, 4 Midland Road, Leicester, LE1 1TG, facilitated by @lloyddavis. Tickets for the day are £10 including booking fees and available at https://steemcampuk2.eventbrite.co.uk
Look forward to seeing you there!
Steemians in the UK
Courtesy: @pennsif and @steemclub-uk
London & the South East (49)
@adetorrent, @allasyummyfood, @andabout, @atomcollector, @basilmarples, @blackrussian, @bleepcoin, @breadcentric, @buttpacker, @charitycurator, @cryptogee, @donatello, @donnadavisart, @earthkind, @eternalsuccess, @ezzy, @gillianpearce, @hockney, @hopehuggs, @jameshsmitharts, @justyy, @kabir88, @lloyddavis, @lolzwithlisa, @maneco64, @marczanto, @markangeltrueman, @molometer, @nakedverse, @nanzo-scoop, @nickyhavey, @pjau, @rea, @redrica, @robintherunner, @rod.crisafulli, @scalextrix, @sergiomendes, @shazza, @simonjay, @slayerkm, @stav, @steevc, @stimp1024, @susanlo, @teodora, @ultravioletmag, @winkandwoo, @zool237
The Midlands (23)
@alienbutt, @article61, @atomcollector, @cryptofunk, @dickturpin, @dobsdies, @gmuxx, @honeybee11, @howardblott, @ictman1076, @kryptoe, @martaesperanza, @michelle.gent, @neopch, @opheliafu, @race-redmedia, @revisesociology, @rimicane, @shanibeer, @silverfoxx, @skaarl, @starkerz, @ura-soul
Wales & the South West (25)
@abergurl, @cryptocariad, @elizabethharvey. @eveningart, @father2b, @francesleader, @happysmileyman, @jen0revision, @jimbobbill, @louisthomas, @owenwat, @p-props, @pennsif, @perceptualflaws, @pumpkinsandcats, @stevejhuggett, @stevelivingston, @sunsethunter, @theadmiral0, @theturtleproject, @timothyallen, @tinygalaxy, @ukbitcoinmaster, @wales, @welshstacker
The North (27)
@anarcotech, @artonmysleeve, @ashtv, @beautifulbullies, @bingbabe, @calluna, @c0ff33a, @cryptocurator, @darrenclaxton, @digitaldan, @ebookwriter, @gaby-crb, @gdwcoins, @geordieprepper, @mckeever, @mikefromtheuk, @pcste, @raj808, @russellbury, @slobberchops, @someguy123, @steemonkey, @stephenkendal, @teamhumble, @techmojo, @vibeof100monkeys, @yawnguy
Scotland (9)
@barge, @camuel, @fiftysixnorth, @johnkingwriter, @meesterboom, @natubat, @screwballpsyche, @tom-orrow, @wisbeech
Northern Ireland (2)
@davidmcmillen, @silverstackeruk
Somewhere in the UK... (11)
@britcoin, @jonathanyoung, @lastravage, @monkazzsa, @mynewlife, @sazzler, @supertraff, @surviveuk, @tremendospercy, @ukprepper, @voxxov


5440