SteemPeak now displaying STEEM-ENGINE tokens in wallet page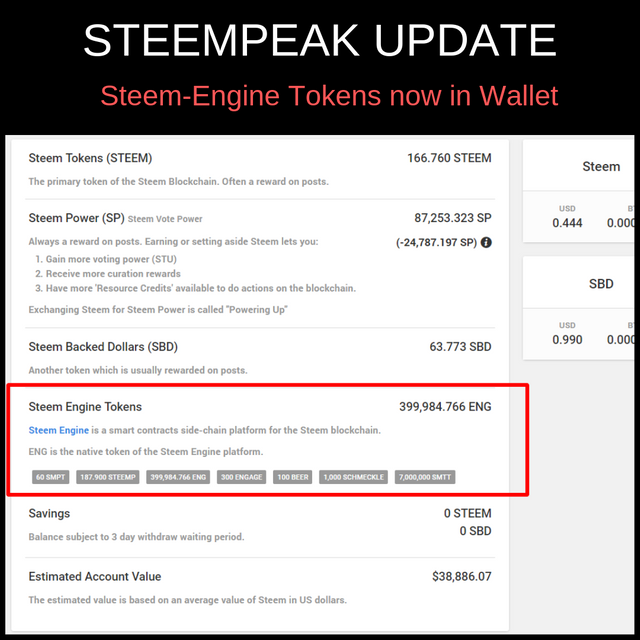 Some users will notice a new section in the wallet page of SteemPeak... let's talk about it.
BACKGROUND
Wednesday @aggroed announced the opening of the market interface over at https://steem-engine.com
In regards to that interface we should note that our very own @asgarth had something to do with it in helping that project:
Special thanks go to @asgarth for building the market UI on the website!!!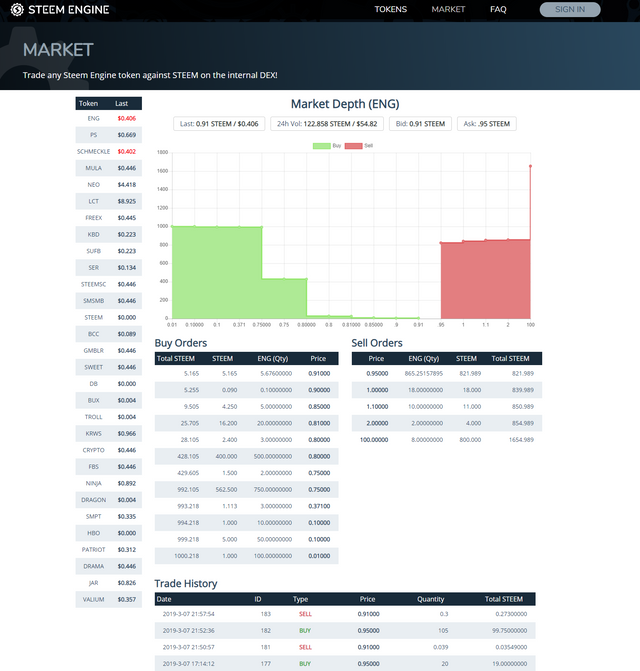 ---
STEEMPEAK
Beyond @asgarth helping them in particular with their user experience none of us have helped on Steem-Engine at all but we wanted to help their project with some general user experience help and transparency ... we do have a mission to give Steem users one place to have all the tools they need in ONE PLACE.
We don't have any stance on which tokens are actually useful or have tested functionality. You should really study and make wise decisions on your own. Also a new market does not always reflect a long term idea of what prices can or will be.
---
WALLET ADDITION
So with the release of the market @asgarth put together a quick addition to the https://steempeak.com wallet page and included BALANCES for tokens.
IF and only IF the user has any of the sidechain tokens then they will be displayed in a transparent manner in their wallet page on https://steempeak.com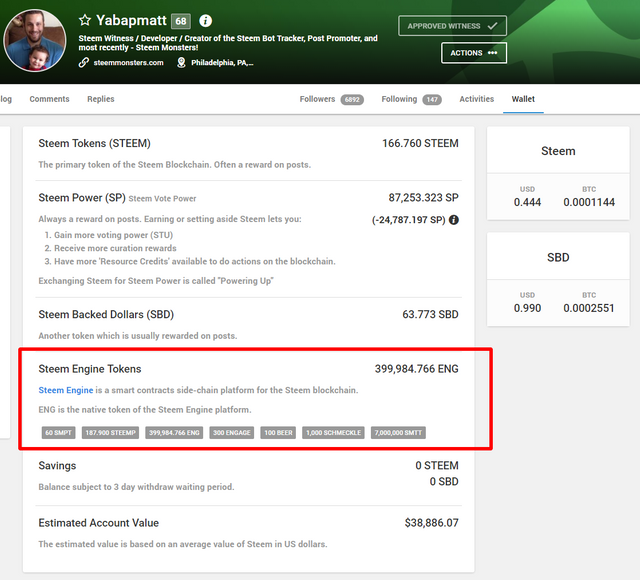 For example the creator of Steem-Engine @harpagon: https://steempeak.com/@harpagon/transfers
Or the above example: https://steempeak.com/@yabapmatt/transfers
You can change the user name to any name and see the tokens they are holding
---
WITNESS
Now's probably a nice time to remind you that we run a witness server to help process the blocks for the Steem Blockchain. You can vote so we are in a position to process more of them.
@SteemPeak -> https://steempeak.com/@steempeak/



This works for all witnesses btw
Using Keychain: You just have to click and approve the transaction
Using SteemConnect: You'll need access to copy paste the Active Key at least.
SteemPeak is presently Witness #40 only after about 4-5 months with our server.