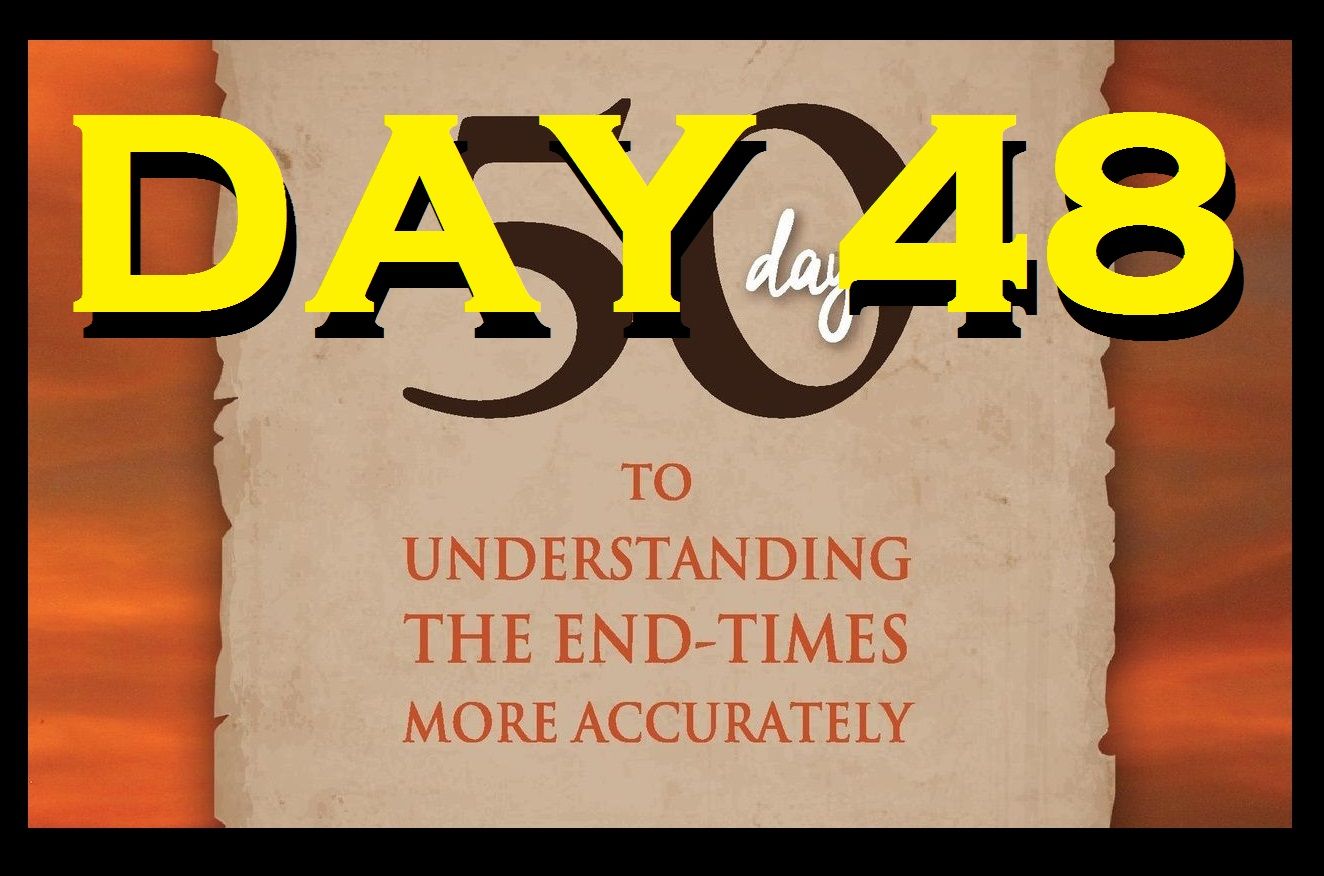 This is DAY FORTY EIGHT of the daily devotional.
---
I am releasing a 50 day daily devotional about the end-times as revealed in Scripture. Along with the text, I will be providing a video where I cover the text of the day, and @verbal-d will be providing an audio version of it. That way, whether you want to read, watch, or listen, you'll be able to enjoy this study as you wish.
The plan is to release this devotional over the next 50 consecutive days, but life may "get in the way." We will do our best, but please be patient with me if I fall behind.

The SoundCloud Audio from @verbal-d


The Text I Originally Shared on the @narrowminded Account
DAY 48 : SIGNS OF THE TIMES
The Bible really contains two types of passages. One type is events and accounts that are recorded for us to gain information and insight from. The Old Testament account of Joseph would be an example of this. The second type is direct commands from God to us, such as "Be ye holy; for I am holy" (1 Peter 1:16b) or "preach the gospel to every creature" (Mark 16:15b). The determination, then, that we must make is whether the end-time prophecies are actual instruction for us or if they have nothing to do with us because we could be raptured at any moment and won't be here for any of that.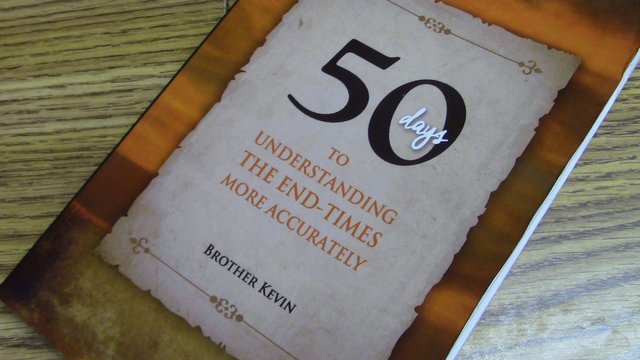 Though the bulk of the New Testament is written to new covenant believers (which modern Christians are), somehow much of what it says has been dismissed as either "not for today" or "not applying to us". Jesus certainly told the Disciples at His ascension, "It is not for you to know the times or the seasons, which the Father hath put in his own power" (Acts 1:7b), but was this actually a call to ignorance? This same Jesus answered these same disciples when they asked, "Tell us, when shall these things be? and what shall be the sign of thy coming, and of the end of the world?" (Matthew 24:3b). If complete ignorance about "the times or the seasons" was what Jesus required of His followers then He would have answered all those questions with "It is not for you to know."

As well, Jesus would have never bothered to create the sun, moon, and stars, since they are "for signs, and for seasons, and for days, and years" (Genesis 1:14b). Also, would Jesus really have rightly called the Pharisees "hypocrites" for not being able to "discern the signs of the times" (Matthew 16:3b)? No, we are to know the time period that we are in and that which we are to be doing. Just as "the children of Issachar… were men that had understanding of the times, to know what Israel ought to do" (1 Chronicles 12:32), so should we. Jesus' response to His disciples was because He had given them a heavenly mission and they were still concerned with earthly things.
That is why He tells them in the following verse, "But ye shall receive power, after that the Holy Ghost is come upon you: and ye shall be witnesses unto me both in Jerusalem, and in all Judaea, and in Samaria, and unto the uttermost part of the earth" (Acts 1:8). They had asked about when the Jews would get Israel back from Rome, and Jesus told them not to worry about the times or seasons, but instead to wait for the Holy Spirit and witness unto Him. Since we are not to be ignorant, we may be able to glean much information about the days ahead from what has been told unto us in Scripture.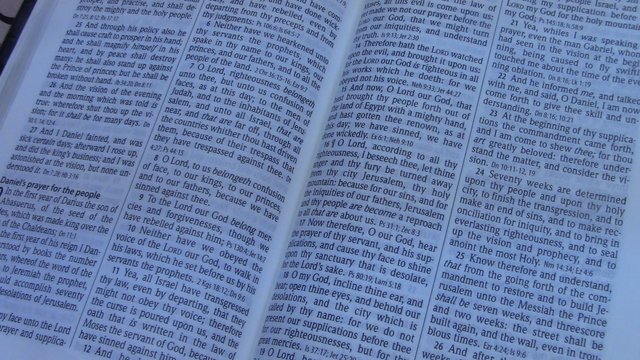 When Paul wrote, "But of the times and the seasons, brethren, ye have no need that I write unto you. For yourselves know perfectly well that the day of the Lord so cometh as a thief in the night" (1 Thessalonians 5:1-2), he was not encouraging them to be ignorant or believe that this event was imminent. They had "no need" that he should write them about it because he had already told them in person. If he hadn't, and his message was that the "Day of the Lord" coming "as a thief" meant that it was imminent, then he would have contradicted Joel 2:30-31, Malachi 4:5-6, Acts 2:19-20, and the teaching of his next letter to the Thessalonians, in 2 Thessalonians 2:1-4. He must have already shared such information with them, and "cometh as a thief" does not mean imminent when it relates to the "Day of the Lord" or the coming of Jesus.

---
Point #1: Specific information is given to us so that we can understand the times and seasons.
Point #2: This information is given so that we can have an "understanding of the times, to know what… to do."

CLOSER
If anyone is really interested, I did post the entire volume through an alt account over a year ago. I did so as an experiment to see how hard it would be for a new user to get noticed on steemit, so I didn't let anyone know that I was doing it. You can click here to a post that has links to the entire 50 days of this devotional if you really want to read ahead. That information has always been available there since I first posted it. It is not the purpose of this series to just copy all of my previous work, but instead to transform it into some new outlets by releasing it in an audio and video format, to broaden the reach that this work has.
Again, though I will certainly never claim to know it all, I do believe that many are being lead astray by some popular beliefs. I hope that this project will be able to help many others understand the end-times more accurately. Thanks!

PREVIOUS POSTS
Just in case you are new to this series and wanted to check out the previous audio or videos, here are links to the posts from each day of this series.
Also - A special thanks to @allforthegood for helping design my cover image!

Until next time…
Don't waste your time online, invest it with steemit.com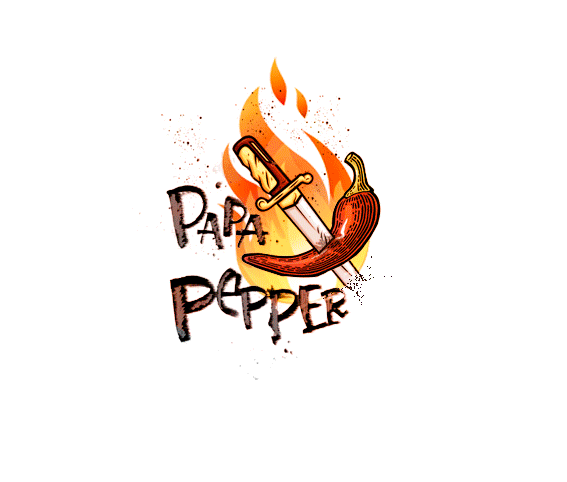 GIF provided by @orelmely
---