50 DAYS TO UNDERSTANDING THE END-TIMES MORE ACCURATELY - DAY 42 - IMMINENT : Part 2 - AUDIO & VIDEO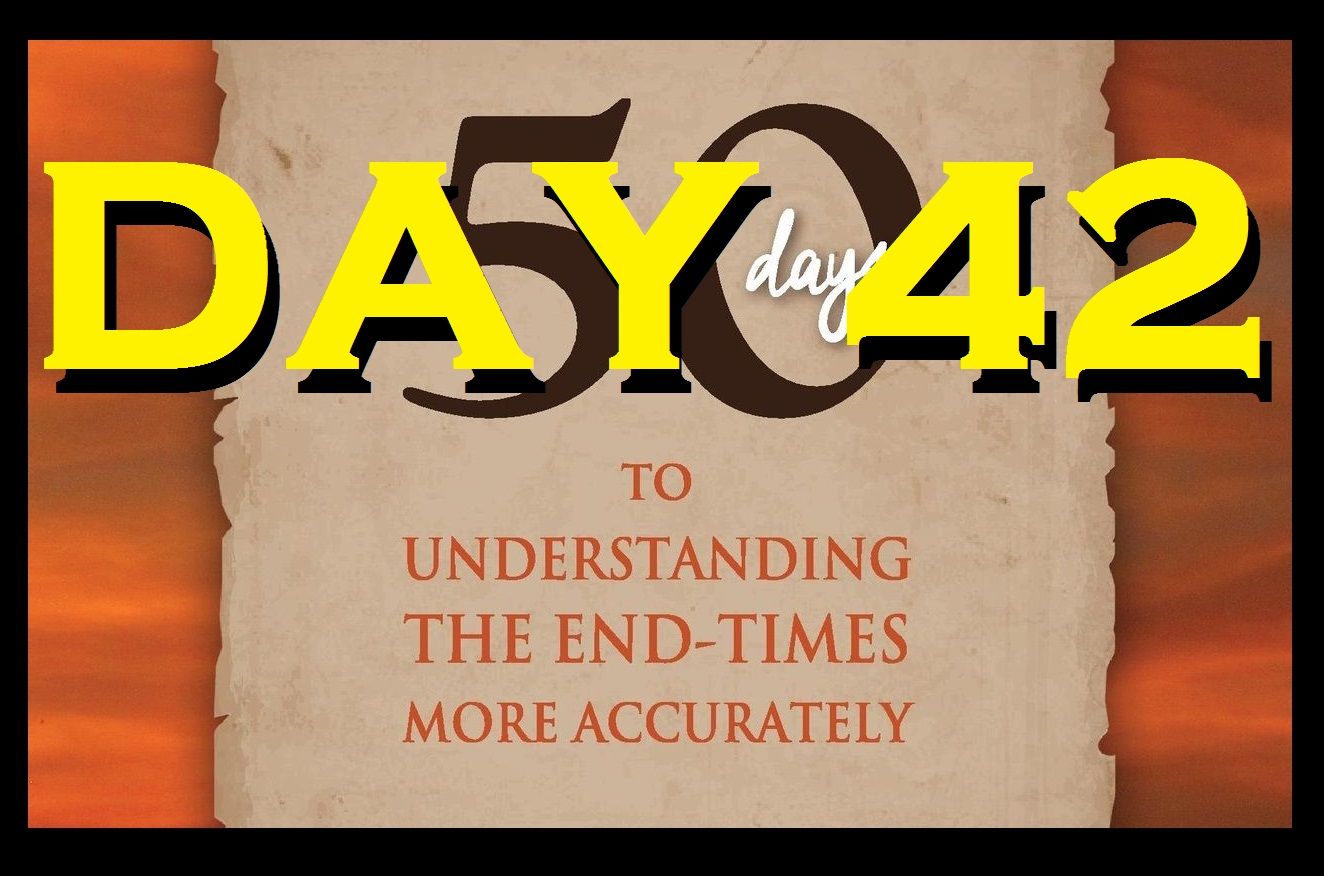 This is DAY FORTY TWO of the daily devotional.
---
I am releasing a 50 day daily devotional about the end-times as revealed in Scripture. Along with the text, I will be providing a video where I cover the text of the day, and @verbal-d will be providing an audio version of it. That way, whether you want to read, watch, or listen, you'll be able to enjoy this study as you wish.
The plan is to release this devotional over the next 50 consecutive days, but life may "get in the way." We will do our best, but please be patient with me if I fall behind.

The SoundCloud Audio from @verbal-d


The Text I Originally Shared on the @narrowminded Account
DAY 42 - IMMINENT : Part 2
Yesterday we began to look at some verses that are used in an attempt to support an imminent, any-moment return of Jesus Christ. Today, we will continue.
"Looking for that blessed hope, and the glorious appearing of the great God and our Saviour Jesus Christ;" (Titus 2:13)
Apparently, pretribulationists believe that the "Looking for" in this verse means to be constantly looking in ever-present expectation that it could happen at any moment. However, "prosdechomai", the Greek word which is translated as "Looking for" simply means "to receive", "welcome", "accept", "to wait for", or to "anticipate". How many are willing "to receive", "wait for", and "anticipate" the next president? How many parents feel the same way about the birth of their next child? These terms do not necessitate an any-moment event, and there is no imminency in the verse cited.
"In a moment, in the twinkling of an eye, at the last trump: for the trumpet shall sound, and the dead shall be raised incorruptible, and we shall be changed." (1 Corinthians 15:52)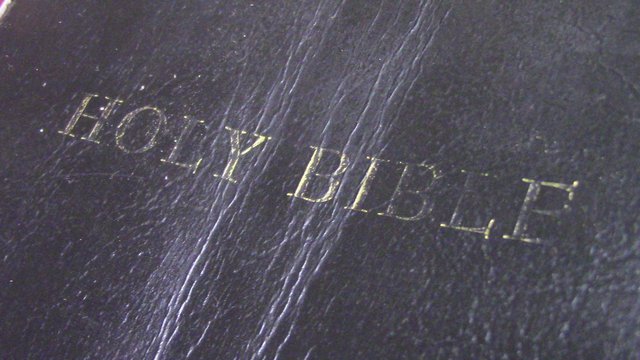 Obviously this verse is speaking of the same event as "when he shall appear, we shall be like him" (1 John 3:2) and "For the Lord himself shall descend from heaven with a shout, with the voice of the archangel, and with the trump of God: and the dead in Christ shall rise first: Then we which are alive and remain shall be caught up together with them in the clouds, to meet the Lord in the air: and so shall we ever be with the Lord" (1 Thessalonians 4:16-17). However, we never see anything in any of these verses that even implies this event could occur at any moment. This verse begins with "In a moment", which is very different from "at any moment". "In a moment" only means that when this event does occur (which it will), it will only take a split-second for it to occur. This is the same message conveyed by the phrase "in the twinkling of an eye". An eye only takes a brief moment to twinkle. This verse does not say "at any moment" or "at any twinkling of an eye", but rather that when it does occur, it will occur "in a moment".

"And if I go and prepare a place for you, I will come again, and receive you unto myself; that where I am, there ye may be also." (John 14:3)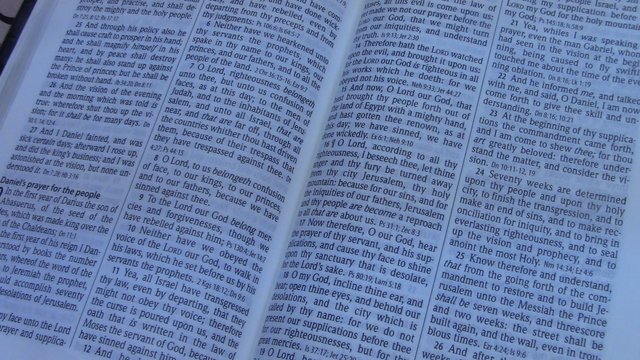 I'm really not sure how people can convince themselves that some of these verses teach an imminent rapture, but that's what some will claim. I agree that Jesus does say "I will come again, and receive you unto myself", but there is absolutely nothing pertaining to any timeframe (or lack of timeframe) here. He simply says that He "will come again". Making this statement in itself does not provide any evidence one way or the other. Jesus could have just as easily said, "On May 30th, 2066, I will come again" as He could have said, "Be ready, for at any moment I will come again". The phrase He used does not negate either possibility (imminent or not imminent). Since it doesn't rule out the possibility of a not imminent return, it therefore does not necessitate an imminent return.

"…Ye men of Galilee, why stand ye gazing up into heaven? this same Jesus, which is taken up from you into heaven, shall so come in like manner as ye have seen him go into heaven." (Acts 1:11)
This verse, like many others, just says that Jesus will come back from heaven. If Jesus was to return at any moment, rather than these angels asking "why stand ye gazing up into heaven?" they should have encouraged them to keep watching, for it could be any moment.
---
Point: Though verses may be cited as proof of an imminent return, they do not seem valid.

CLOSER
If anyone is really interested, I did post the entire volume through an alt account over a year ago. I did so as an experiment to see how hard it would be for a new user to get noticed on steemit, so I didn't let anyone know that I was doing it. You can click here to a post that has links to the entire 50 days of this devotional if you really want to read ahead. That information has always been available there since I first posted it. It is not the purpose of this series to just copy all of my previous work, but instead to transform it into some new outlets by releasing it in an audio and video format, to broaden the reach that this work has.
Again, though I will certainly never claim to know it all, I do believe that many are being lead astray by some popular beliefs. I hope that this project will be able to help many others understand the end-times more accurately. Thanks!

PREVIOUS POSTS
Just in case you are new to this series and wanted to check out the previous audio or videos, here are links to the posts from each day of this series.
Also - A special thanks to @allforthegood for helping design my cover image!

Until next time…
Don't waste your time online, invest it with steemit.com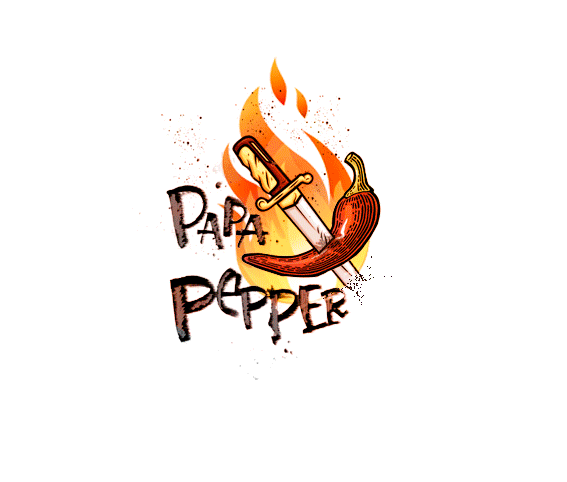 GIF provided by @orelmely
---