Thank you so much to everyone who contributed a #fiftywords short story this week! It was really interesting to see what came out of the mouse prompt. (Note to self: When selecting a prompt, remember not to use rodents or other creatures that some people dread with a passion! Ha ha.)
In this post I'll mention what I felt was the top story of the week for style, creativity, inspiring use of the prompt and the guidelines, and excellent grammar. I will also supply a fresh new prompt. (You're going to like this one!)
As you know, if you've joined my 50-word challenges, I am currently continuing the initiative started by @miniature-tiger. And by the way, did you know that @miniature-tiger is busy designing a really cool game called Archipelago? Check it out!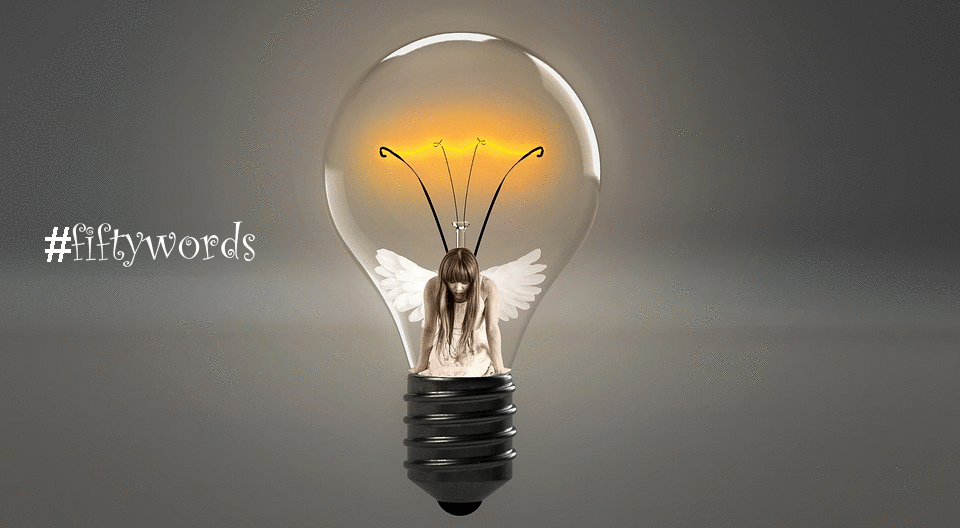 (Image credit: Original image by pixel2013, Pixabay)
Fifty-word prompt results
First the #fiftywords rock star of the week
This was really challenging, but here's my pick of the week:
Well done!
Second, all the honorable mentions
This time around, I just couldn't find a way to choose just a few honorable mentions, so instead I'm listing all the rest of the entries. For fun, I've grouped them in categories. It is really interesting to compare different stories inspired by the same prompt.
Stories about computer mice
Stories that involve mice being hunted and/or meeting their untimely end
Other themes
These uncategorized tales were interesting because they ranged from an expression of love for a pet mouse, to a magical realism piece to the story of big man with a tiny name, to a soldier tribute. I've also thrown my piece about a church mouse into the mix.
Great job, everyone!
This week's 50-word story prompt
The prompt for this coming week is forest. There are so many directions you can go with this prompt--to the realm of fantasy or the realm of fear, for example. I can't wait to see how this prompt inspires you!
Guidelines
Here they are:
Proper use of images
Proper use of images means one of the following:
It is your image.
The image is public domain, or under creative commons licensing rules.
If it is not one of the above, you have actual permission.
Be sure to mention that the image is yours, or attribute its source. And if it's not public domain or creative license, be sure to state that you have permission.
Here are two great resources from my friends at #thewritersblock:
Deadline: Saturday, March 31st
Good luck!
The 50-word story clan
I'm mentioning you here if you were tagged in Miniature Tiger's most recent post, or have participated in one of my prompts. Please let me know if you would like your tag removed in this or future posts. (I will likely go ahead and starting deleting those who are not active.)
@ablaze, @adigitalife, @agmoore, @ahmadmanga, @aksounder, @alheath, @andyartland, @anixio, @anjkara, @awhsarada
@beginningtoend, @bentheredonethat, @bhop42moro, @bitsendpieces, @botefarm @brandonsadventur, @bryarose23
@caleblailmusik, @carlosparejo, @carn, @charlesmackenzie, @cizzo, @creatr, @curtwriter
@damianjayclay, @deirdyweirdy, @diebitch, @dinavice, @dirge, @divineinyang
@eaglespirit, @ebitularmbert, @elementm, @emwalker, @enjar, @evgsk
@feebie, @felt.buzz, @fireawaymarmot, @fitinfun, @freewheel
@godwine, @gonzo
@hope-k
@iamthegray, @ilt-yodith, @isa93, @isufbakaj
@jadams2k18, @janine-ariane, @jakeybrown, @jayna, @joyyrush
@kaelci, @kainos-success, @kamalkennedy, @kingernie, @ktfabler
@ldacey-laforge, @lonestarpoet, @loraine, @lucylin
@Mammasitta, @marie-jay, @mark-dahl, @maxiemoses-eu, @metzli, @mikesthoughts, @mineopoly, @miniature-tiger, @momzillanc
@naquoya, @naso, @navaneeth, @negativer, @niallon11, @nicolexu1337
@onewithearth
@paintingangels, @photovitamin, @pixiehunter, @poeticnest, @preparedwombat, @prydefoltz, @purpledaisy57, @pyrowngs
@rodgriocabrera
@saoirseronan, @sciencevienna, @skoolielove, @spalatino, @stayoutofherz, @steemitdiversify, @sukhasanasister, @superjongky
@tanglebranch, @thatlovechild, @theblackcrow, @therosepatch, @tiatu, @tibra, @tin-tin, @tony-duke, @tygertyger
@udayakumarage, @upen-srv
@vaitelavicius, @vivek-g
@whitewizard, @wilfredn, @wordsalmighty, @wylde
@yomibolo
@zen-art
Thank you so much for participating!