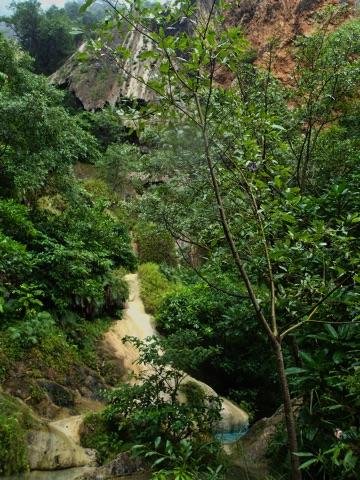 Where am I? How did I get this deep into the forest? Did I black out? It's getting cold and dark now. It must be just after sunset. I should probably find a good place to… Wait, what was that? It sounded like it came from over th… Oh no.
---
This is a fifty-word fictional story. It was written as part of this fifty-word short story challenge currently organized by @jayna. The prompt word this time is "forest". Please feel free to check out the other #fiftywords stories and join the challenge.
The photo above is just some random photo I took at the Erawan National Park in #Thailand.