Hello everyone!
I will highly apprecaite if you help to choose the winner in my ArtstyleArt contest:
ARTstyleART#11 Let Us Choose the Winner Together!!!!!!!!!!!!!!!!! Pop - Art +Portrait of a Famous Person.
It is the 20th Artchallenge and we had 10 participants!!!!!!!
Thank you, everyone, for the great entries!!!!!!!!!
Our invited judge was a great person @whd! I got acquainted with him thanks to his smart ideas and comments to my Artstyleart contest and often winning at my travel contests)))
Participants should give an interpretation to a surreal painting of Rafal Olbinski.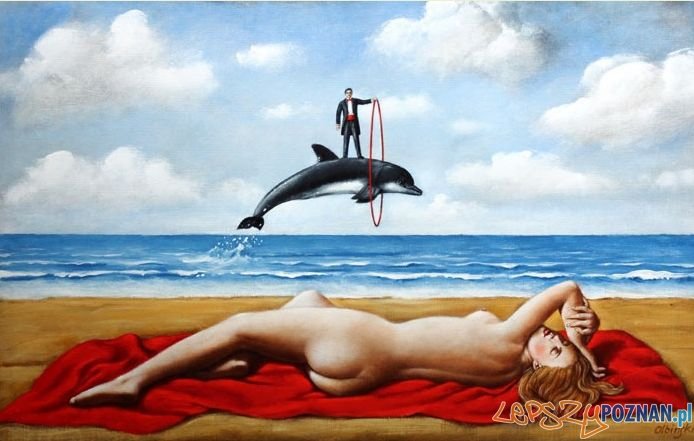 Rafal Olbinski
AND THE WINNERS ARE:
THE THIRD PRIZE (20 TRAIL + 2 SBD) GOES TO: @jokossita
Not everything is what it seems
Not everything is what it seems
The vibration of the bed and the wall woke me up . I lifted half body
of the bed and I was sure that I was still dreaming. I saw the large
fishbowls moved like the sea, from side to side with fierce ...
Savages. When my brain reacted I got downstairs as I could, I jumped
at what I remembered as stairs and, still outside, the street moved
like waves.

The city was coming down, and I was totally baffled ... he had fled
from place to lose it all in another; I still remember how it all
began ... By day I just spent the day sleeping and at night I was into
party, every day was weekend My life was full of magic, I was the
girlfriend of a magician.

-Are you ready girl? I must go by the new mechanism in the theater, do you want that i step looking for you after that? -Said Stefan, knowing
that it would take me centuries to be ready

-Yes, honey, it's okay

We lived with the circus of phenomena so my privacy was nil, but there
was always some other substance to make me cope with reality. I was
happy with that

I put on my best dress, my best heels and a typical natural makeup
that characterized me, call a taxi to surprise Stefan in the theater,
he hated surprises but my brain was not working so I just went there.

The city at night was magnificent, quiet but beautiful and with a
diversity of amazing people. A path of 2 hours became in one of 10
minutes where the smoke from cigarettes became of strong colors, where
my driver spoke German in slow motion and little drops of rain falling
looked so perfect that seemed like diamonds, my happiness spread I
could not be better. I arrived at the theater and the surprise was for
me to see Stefan as a tiger upon one of his many skeletal assistants
at backstage at the old theater that I hated.

My legs did not react, my heart was beating so hard that I felt my
chest in any second would open in two and the tears just came out of
my eyes almost instantaneously. He never saw me, I never sought me. I
used the car from the driver waiting me outside the theater and drove
to the coast.

I was broken, rent room in a small motel 2 minutes from the beach, the
first thing I did was leave my reality side using a substance that i
bring from home and slept, let the sound of the waves lull me and that
the smell of salt will cleanse my soul.

I dreamed amazing things: The aliens landed in the middle of the
street in front of the motel and entering his ship could tell the
party they had was epic. The other dream was that Stefan was really a
yeti that could transform into anything

The vibration of the bed and the wall woke me up . I lifted half body
of the bed and I was sure that I was still dreaming. I saw the large
fishbowls moved like the sea, from side to side with fierce ...
Savages. When my brain reacted I got downstairs as I could, I jumped
at what I remembered as stairs and, still outside, the street moved
like waves.

I do not know how I appeared on the shore of the beach, I only
remember seeing Stefan riding a circus dolphin, I only have my
memories to portray them, I live in a madhouse. I'm alone. Maybe
everything was a product of my imagination just like that party with
the aliens ... Who knows. Not everything is what it seems

I have been told that Stefan does not exist, but where did I live all
those years? maybe it was only a 10 minutes life as well as the 2 hour
ride to the theater.
THE SECOND PRIZE (30 TRAIL + 3 SBD) GOES TO:@ir3k
ArtChallenge 20 - Who knows when love begins?
Who knows what makes love start?
He followed her so long, gave her huge bouquets of flowers, painted
her portraits, devoting his poems to her. He admired her blond hair
and shapely body and told about her beauty all the time. Oh, how he
loved her! He loved her from the tips of her graceful toes to the tips
of her wonderful wavy hair...

She never listened to him and always drove him away. She was cold like
a rock. He looked like a pauper, begging for her love. Oh, how he
suffered!

But everything has changed miraculously. Who knows the moment when
love is born? When did she realize that no one would love her more
than he did? When did she recognize in him a strong, reliable, kind
and unexceptionable man?

And now she is waiting for him at any time of day or night, she is
always ready for love. She has forgotten how tormented him by
indifference and contempt. She can not wait to see him. Her passion
makes her to spin on her red blanket, taking sultry poses.

And he is the winner now! His beloved loves him. That's why he is
omnipotent, sea depths and inhabitants of the seas have obeyed him! He
is hovering over the sea, happy and powerful! He is standing on the
back of his friend the dolphin, enjoying the beauty of his beloved.

And he is waiting for her to wake up and see him...
THE FIRST PRIZE (50 TRAIL + 5 SBD) GOES TO:@johleen
The Art Challenge #20 ...Of He and She...
The She and the He are within us all.
She is....
The dream, the imagination, the unconscious desire,
The exquisite beauty of soul,
The birthright of innocence,
The playful,
The peaceful,
The receiver,
The answer,
The naked truth of life's energy.

He is...
The will,
The decision maker,
The impossible made possible,
The readiness,
The action,
The question,
The choices we make every day.

She lies in rapture on the red rug of bodily form.
With this red He creates the reason to appear,
He manifests the breaching of the deep unconscious waters,
He springs forth,
While She closes her eyes in pleasure.

Together they exist but in one moment. One moment that plays out for
all eternity.
CONGRATULATIONS TO THE WINNERS!!!
THANKS TO EVERYBODY FOR PARTICIPATING!!!
SPECIAL THANKS TO OUR JUDGE @whd!!!!!
GUYS, WHO HAD PROBLEMS WITH GETTING TRAIL, PLEASE LET ME KNOW AT STEEM CHAT OR DISCORD (@aksinya)!
Who won but didn't get VoiceShares please also let me know!!!
All the information about TRAIL and how to claim it you can find here.
If you have never dealt with SteemTrail Discord , you can go and check what it is here.

To claim TRAIL you need to open an account. Just go to Open Ledger Account and follow the instructions. Then submit your Open Ledger account info (OL account "my-username" and Steem account "my-username") in the #open-ledger-account-add channel or to me.
If you want to open Streemian account, just go here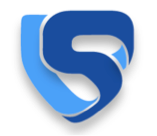 I already have interesting picture for ARTCHALLENGE #19 and it will differ from previous ones but I don't know about deadline as I might travel next week. But I plan to make announcement tomorrow.
You can see the previous artchallenges here:
Winners of Artquest#19 6 participants
Winners of Artquest #18 20 participants
Winners of Artquest #17 6 participants
Winners of Artquest #16 4 participants
Winners of Artquest #1515 participants
Winners of Artquest #14 24 participants
Winners of ARTquest#13 10 participants
Winners of Artquest#12 10 participants
Winners of Artquest#11 9 participants
Winners of Artquest#10 13 participants
Winners of Artquest#9 10 participants
Winners of Artquest#8 10 participants
Winners of Artchallenge#7 6 participants
Winners of Artchallenge#6 7 participants
Winners of Artchallenge#5 8 participants
Winners of Artchallenge#4 9 participants
Winners of Artchallnege#3 11 participants
Winners of Artchallenge#2 6 participants
Winners of ARTchallenge#1 14 participants
EVERYBODY IS WELCOME!
I would like to THANK again those who supported this challenge, all the participants, @steem-trail (STEEM TRAIL Team), our invited judges @looftee, @paolobeneforti, @silviabeneforti, @surpassinggoogle, @ezzy, @lpfaust, @nature-sauvage, @throughwindows, @whd and our supporters @ogochukwu, @looftee and @lpfaust.
Please FOLLOW, VOTE and RESTEEM this post.
I will be also very happy to any support of the artchallenge! If you want to be a judge or a sponsor, you are very welcome!
Join me on a quest to discover the treasures of beautiful artworks!
Always yours, @aksinya.